Lamar Odom Supports Will Smith, Claims If He 'Protected' Khloé Kardashian That Fiercely They'd Still Be Married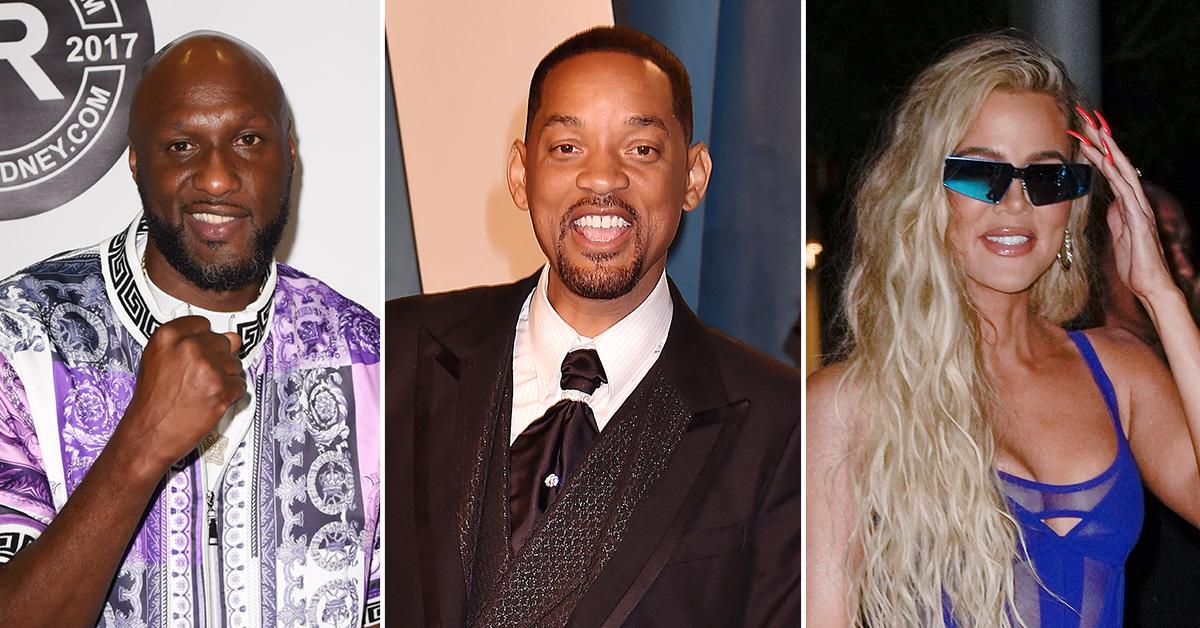 Lamar Odom is sounding off on Will Smith's slap, claiming if he had protected Khloé Kardashian as fiercely as the actor defended Jada Pinkett Smith, they might still be married.
The former NBA star addressed the Oscars controversy, siding with Will over Chris Rock but making it clear he does "not condone violence."
Article continues below advertisement
Taking to his social media, Lamar posted a photo of Will and Jada looking happy in love at the 94th Academy Awards on Sunday.
"He loves his wife," Khloé's ex-husband wrote on Tuesday, offering a reason behind Will's actions. "I do not condone violence against anyone.@willsmith loves @jadapinkettsmith."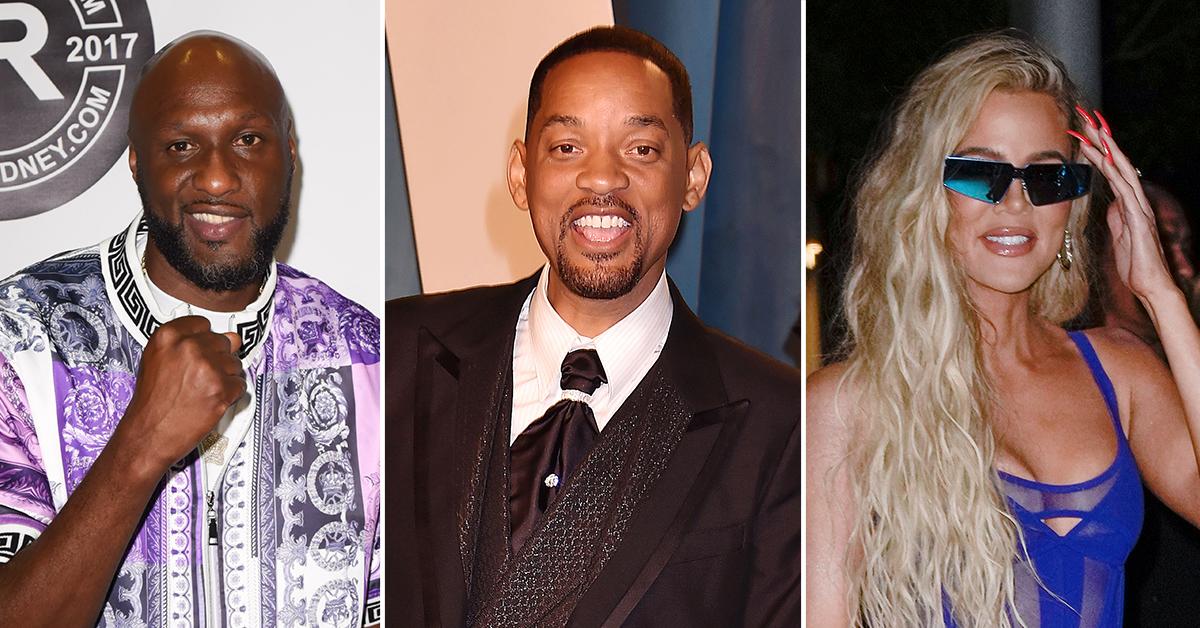 Article continues below advertisement
Lamar continued, "I was told love covers a multitude of sins. I see everyone arguing the merits of this altercation, taking sides, dragging them both to hell when it all boils down to love. He loves his wife. She was hurting, it is a husband's responsibility to protect his wife."
Saying that Will owes us "ZERO explanation as to why he chose to hit @chrisrock," Lamar added that if the shoe was on the other foot, he doesn't think that would have been his approach.
"Would I have hit him? NO, but he did what a husband is called to do. Protect his wife, from anything and anyone who causes her pain," the former basketball player stated.
That's when he brought his marriage to Khloé into the conversation. "Had I protected my wife versus mentally, emotionally and spiritually hurting her, I may still be married," he wrote. "Lets use this as a teaching moment, lets learn to set boundaries, lets learn to be humble, lets learn to embrace and forgive each other in the midst of our trials and tribulations versus sitting on a throne of judgement [sic]."
Article continues below advertisement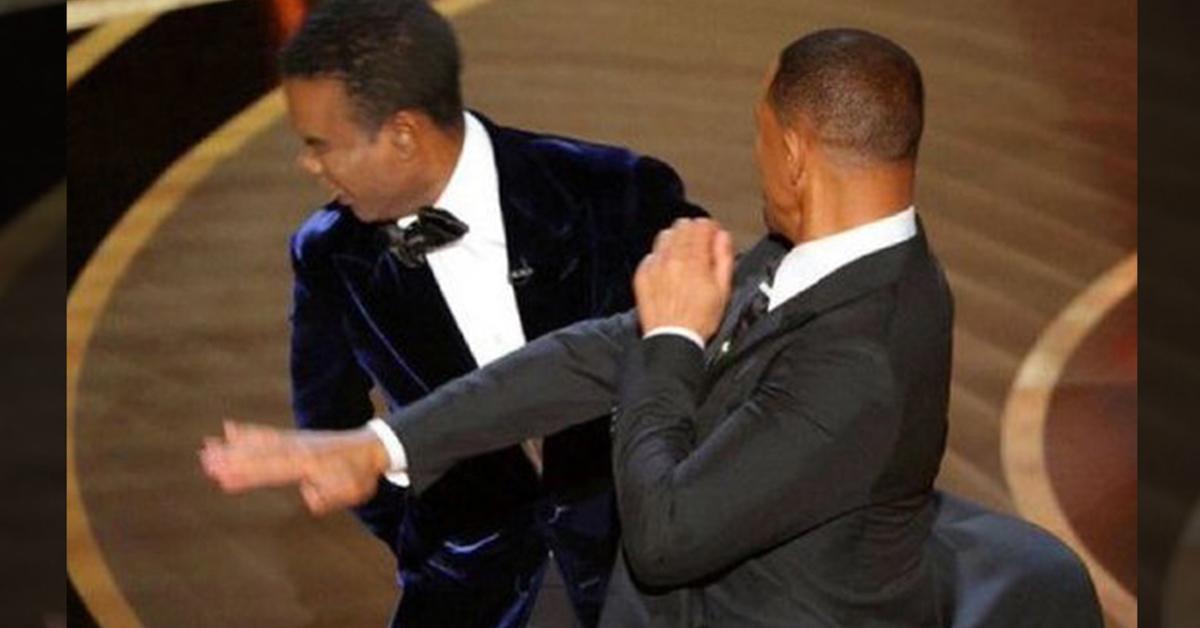 "Last I checked we (the peanut gallery) do not have a heaven or hell to put anyone in. Same thing that makes you laugh will bring you to your knees," Lamar concluded.
The Keeping Up With The Kardashians star married Lamar in 2009 after just one month of dating. She stuck by his side during his near-fatal overdose despite being already separated.
Khloé put their divorce on hold to help him get well, before filing a second time in May 2016.
Article continues below advertisement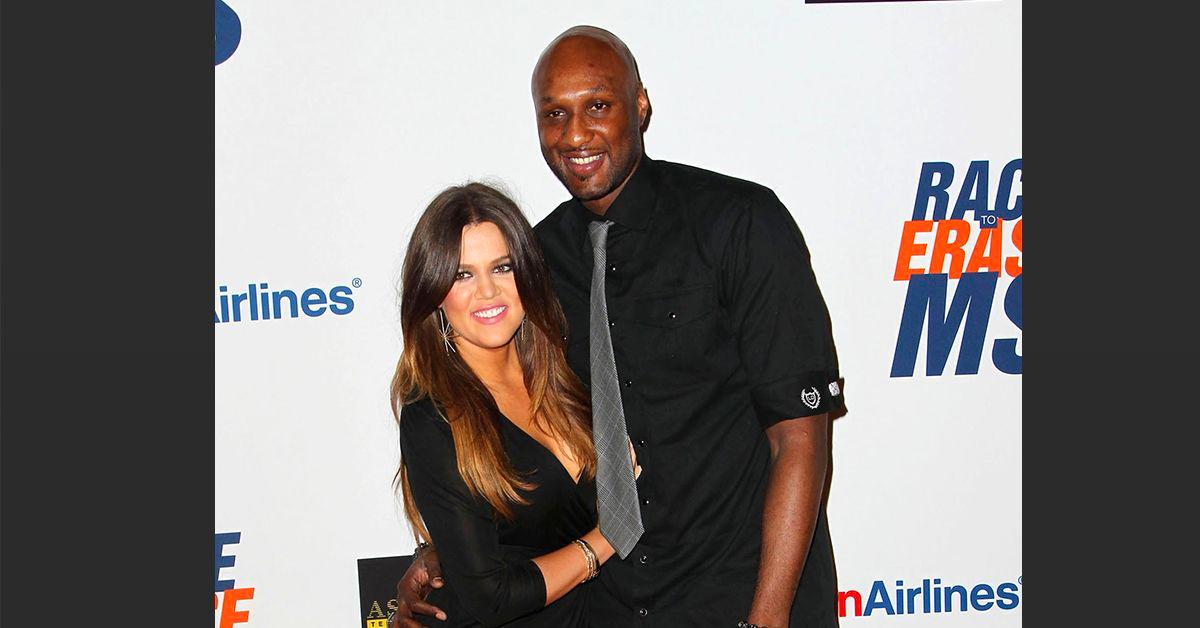 Lamar has spoken out multiple times about his regrets when it comes to Khloé, most recently on Celebrity Big Brother. His team was even forced to defend the ex-NBA star, claiming, "Lamar's appearance on CBB is in no way a 'ploy' to reunite with his ex-wife."
He "will always carry a fondness for Khloé and her family in his heart," Lamar's management stated last month. "He does regret his behavior while married to her and [whenever he is] given an opportunity to apologize privately or publicly, he does so."