Kyle Rittenhouse Insists He's 'Not Racist,' Says He Supports Black Lives Matter In First Interview Since Being Found Not Guilty Of Killing 2 People
Kyle Rittenhouse is speaking out in his first interview since being found not guilty of murdering two black lives matter protesters and chose to sit down with right-wing conservative Tucker Carlson.
Article continues below advertisement
Doubling down on his self-defense argument, the 18-year-old insisted he's "not racist." Rittenhouse also told Tucker that he supports the BLM movement, which is interesting considering he took his AR-15 to a protest in Kenosha and shot three people, killing two.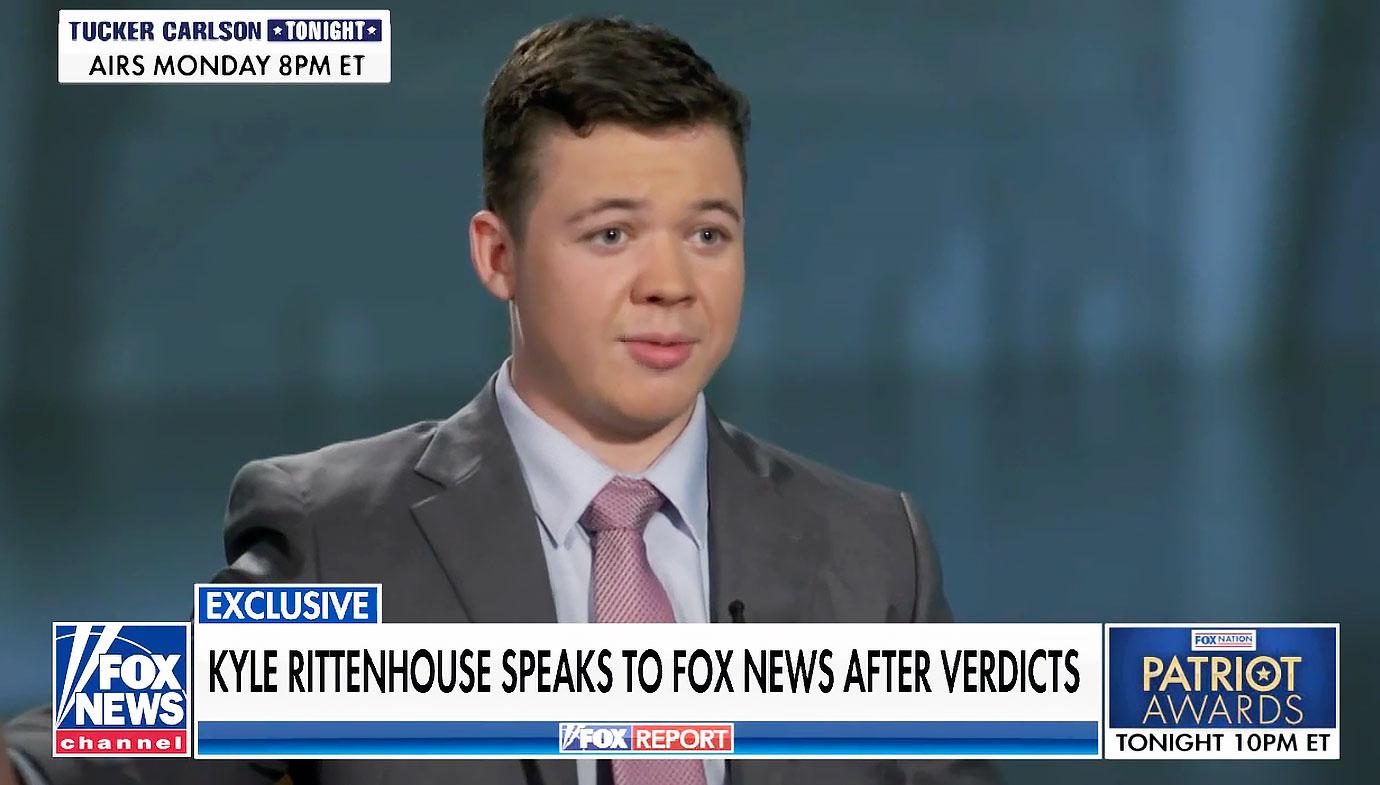 Article continues below advertisement
Claiming there was no other outcome, Rittenhouse stated, "I tell everybody there what happened. I said I had to do it."
"I was just attacked. I was dizzy, I was vomiting, I couldn't breathe," he told Tucker.
Article continues below advertisement
Saying the 12-person jury got it right, Rittenhouse continued, "I believe they came to the correct verdict and I'm glad that everything went well." Adding that it's been a "rough journey but we made it through it," he said the trial was "the hard part."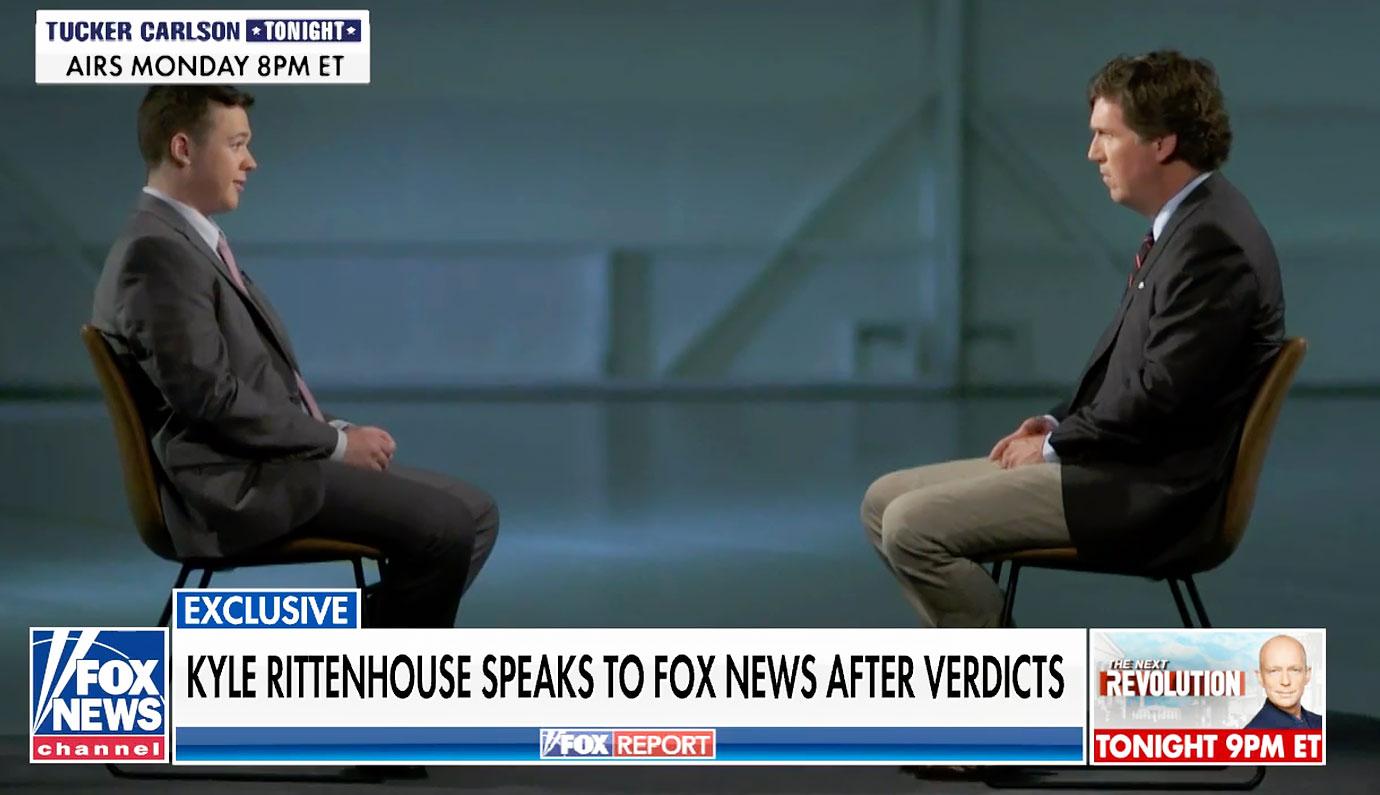 Article continues below advertisement
Rittenhouse also turned his focus to the prosecutors, who failed at getting his charges to stick. "I believe there's a lot of prosecutorial misconduct, not just in my case, but in other cases," he said before claiming it was "amazing to see how much a prosecutor can take advantage of somebody."
As RadarOnline.com reported, after several days of deliberation and an intense two-week trial, the jury found Rittenhouse not guilty of five charges, including first-degree intentional homicide, 2 counts of first-degree recklessly endangering safety, first-degree reckless homicide, and first-degree attempted intentional homicide.
Article continues below advertisement
The teen left the courthouse smiling from ear-to-ear as he left the courthouse a free man on Friday. Rittenhouse plans on attending Arizona State University's nursing program — he just has to get accepted by the college first.