Kyle Rittenhouse's 'Circus' Trial Continues: Defense Claims iPad Images Are Tampered With By Apple
Kyle Rittenhouse's double homicide trial is operating more like a "circus" than a criminal legal proceeding.
Kenosha County Circuit Court Judge Bruce Schroeder has already displayed quite a bit of eyebrow-raising behavior, but one particularly unbelievable moment shared between the 75-year-old and the defense team has left the internet utterly speechless.
Article continues below advertisement
At one point during the hearing, one of the defendant's attorneys made the strange argument that prosecutors' use of iPads to show photos should not be allowed because Apple somehow tampers with the images.
Using a variety of techy "buzz" words he could not define, the lawyer explained to the judge, "I don't know what the state's gonna do next, but I suspect that it's something along the lines of they're going to use the iPad, and [Assistant District Attorney Thomas Binger] was talking about pinching the screen?"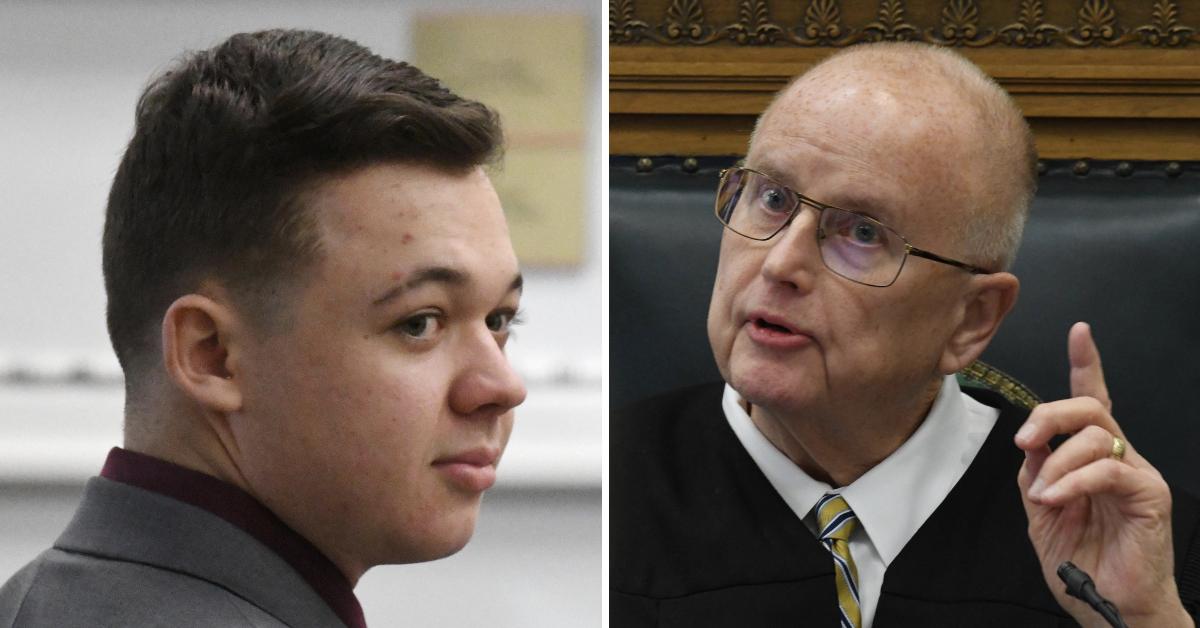 Article continues below advertisement
"iPads, which are made by Apple, have artificial intelligence in them that allow things to be viewed through three dimensions and logarithms," he went on, prompting someone from across the room to ask for clarification.
"Logarithms?" he reiterated, putting his hands up. "I don't understand it all, either. And it uses artificial intelligence – or their logarithms – to create what they believe is happening."
"So this isn't actually enhanced video," he argued. "This is Apple's iPad programing creating what it thinks is there, not what necessarily is there. And I don't know what's gonna happen."
If that weren't enough to light the internet on fire, the judge decided to whip out his phone – which has become quite a talking point during the trial – and tell the whole courtroom that he does not know how to save text messages.
The point of the bizarre announcement remains unclear, and many on social media are demanding to know its relevance to the case.
"I don't know how to save text messages," Schroeder declared proudly from behind the bench. "I haven't figured that out, and I haven't... You know, I have a lot of things that I'm doing, so that's a low priority for me to figure out how to save a text message."
Using his thumb and an index finger, he attempted to pinch something on his phone screen. "And it's just," he noted dramatically, "a blur."
Article continues below advertisement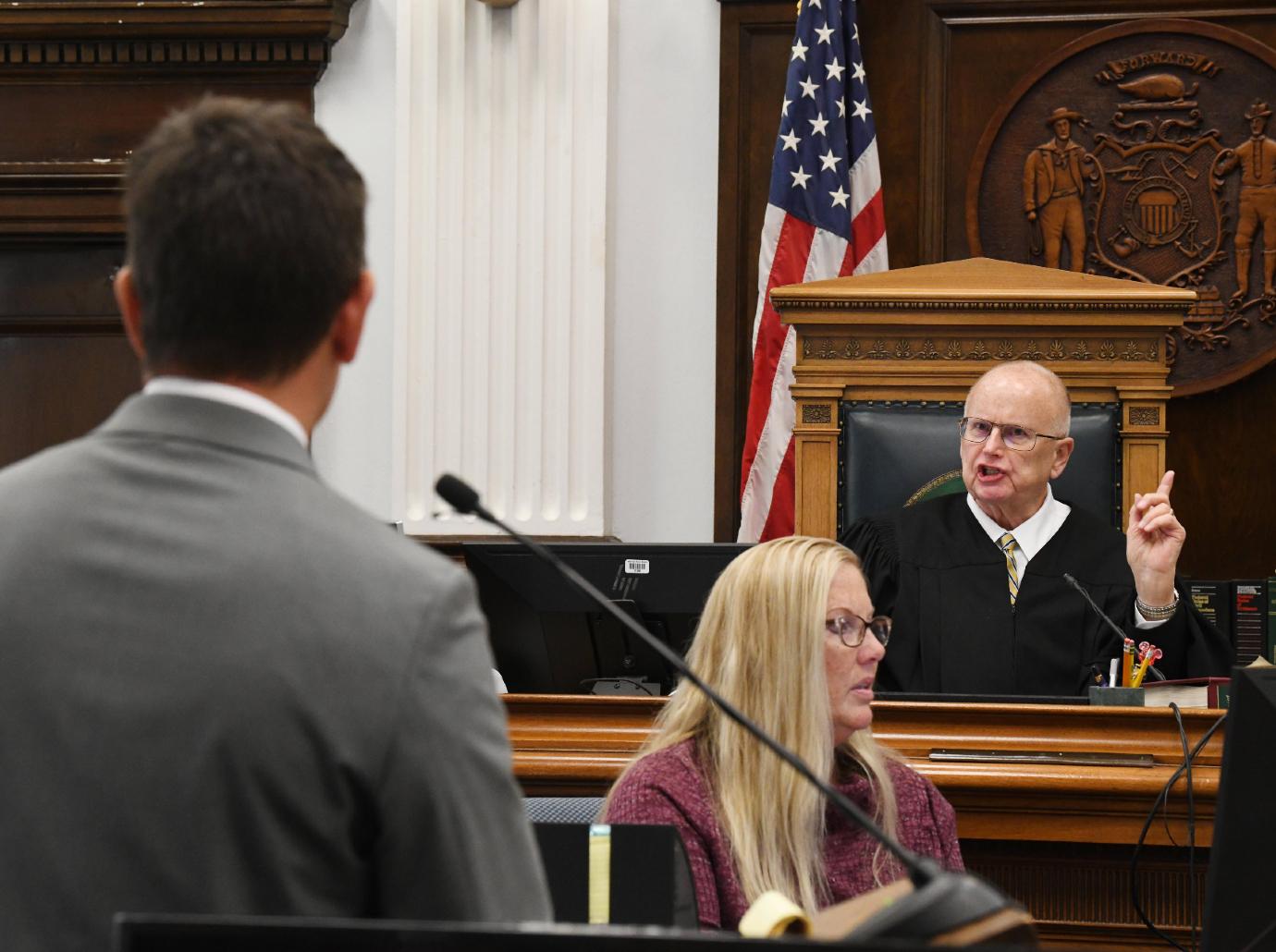 The last time Schroeder's phone made headlines was when it rang while court was in session.
Emanating from behind the bench came the theme song of former President Donald Trump's campaign – God Bless the U.S.A.
It was right as one of Rittenhouse's attorneys was pleading his case for a mistrial (accusing prosecutors of misconduct) when when the charged song began playing at full volume.
Cameras in the courtroom caught the defendant smirking as Schroeder rushed to put his device on silent mode. He said nothing.
After an awkward but brief pause, Rittenhouse's lawyer went right back to arguing his position.
Article continues below advertisement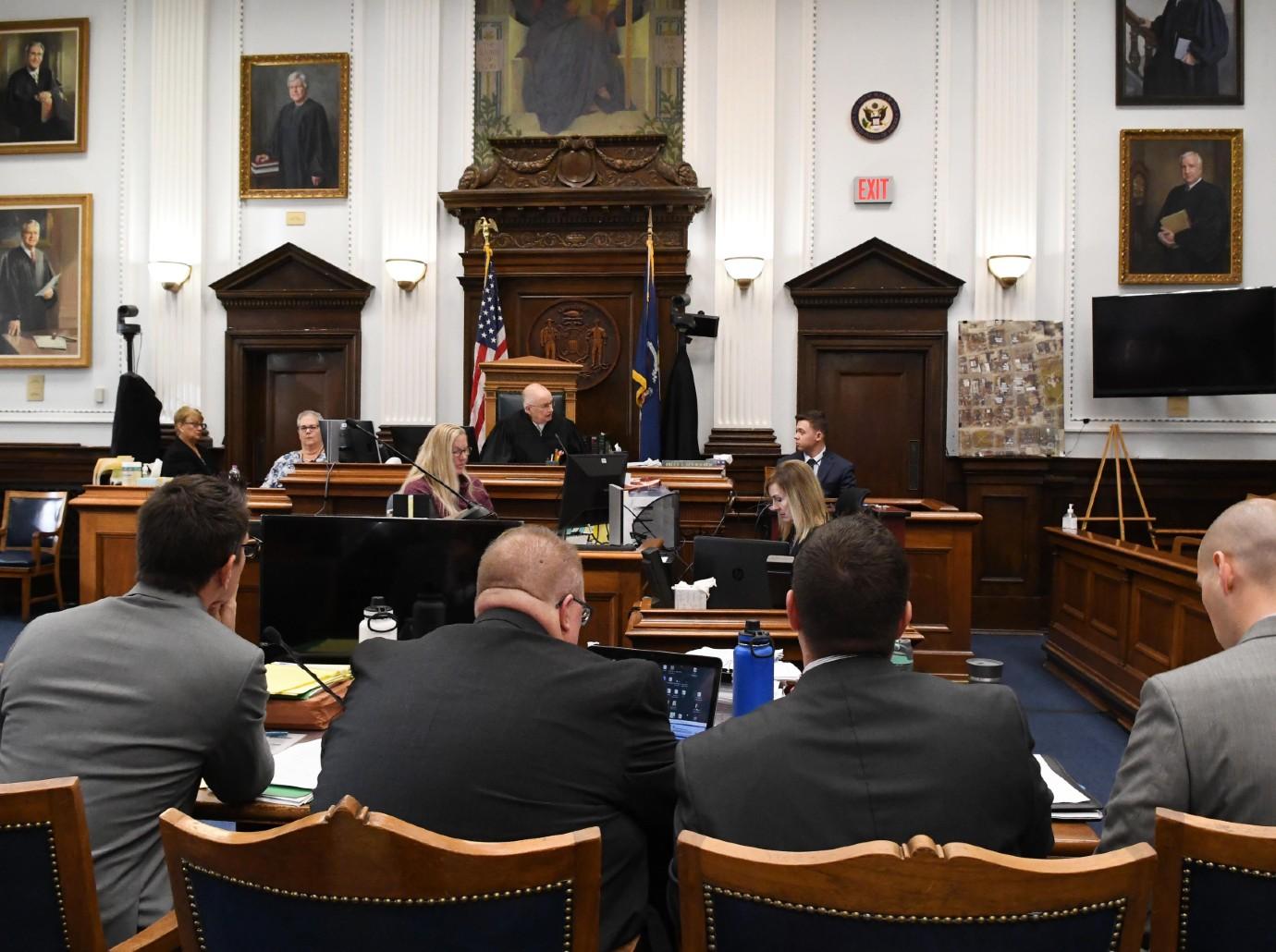 According to CNN, Schroeder is the longest-serving active judge in Wisconsin's trial courts and has long been viewed as "old school."
During Rittenhouse's trial, he's twice admonished Binger for his line of questioning during the defendant's tearful testimony.
The first time was when Binger asked Rittenhouse about his post-arrest silence. The second came after Binger tried to introduce evidence he deemed relevant (Rittenhouse's prior remarks about wanting to shoot someone with his AR-15 semiautomatic rifle) that stemmed from an incident that occurred two weeks before the fatal shooting.
Schroeder barked at Binger, ordering him to not get "brazen" with him.
Article continues below advertisement
Additionally, the judge famously has a long-standing rule of not allowing prosecutors to refer to people who have been killed as "victims" in his courtroom.
He's also been accused of making racist jokes.
Rittenhouse – a Blue Lives Matter activist from Antioch, Illinois – is on trial for the fatal shooting two Black Lives Matter protestors. He injured a third.