Kourtney Kardashian Tries To Shut Down Claim She Married Travis Barker As PR Stunt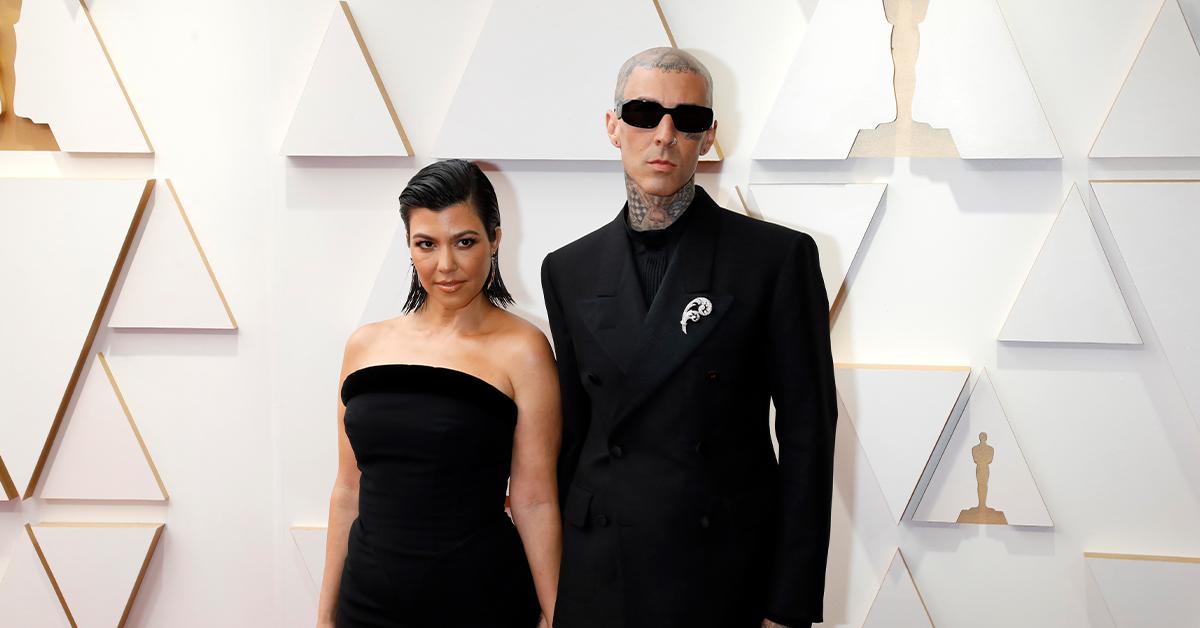 Kourtney Kardashian is attempting to shut down rumors she walked down the aisle with Travis Barker as a PR stunt for her new show.
Last night, Kourtney appeared on Jimmy Kimmel Live with her mother Kris along with sisters Kim, Khloé and Kendall.
Article continues below advertisement
The family is making the rounds on the talk show circuit to promote their new Hulu show that premieres next week.
During the appearance, Jimmy wasted no time before throwing shade at Kourtney for her "fake marriage" to Travis.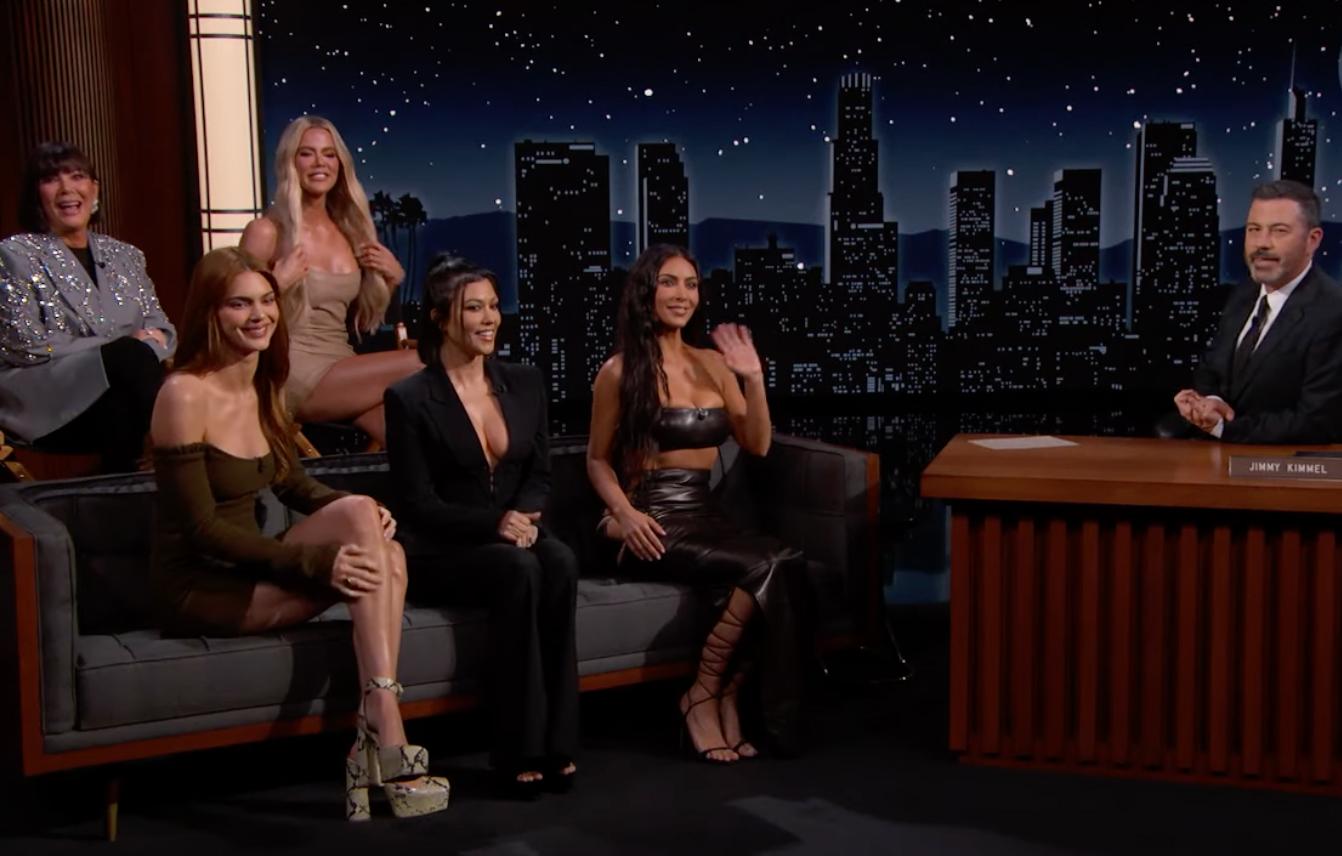 Article continues below advertisement
The host said, "Kourtney, I think you're the Kardashian of the week this week because you went ahead and got fake married. Nobody, we didn't know it was fake married."
As RadarOnline.com previously reported, Travis and Kourtney walked down the aisle at a chapel in Las Vegas hours after the Grammy Awards.
However, as we exclusively reported, the lovebirds have yet to make the wedding official by obtaining a marriage license. They did not fill one out before the ceremony and have not filled out one since.
Despite it not being official, Kourtney continues to claim it's not a "fake marriage" to her.
Article continues below advertisement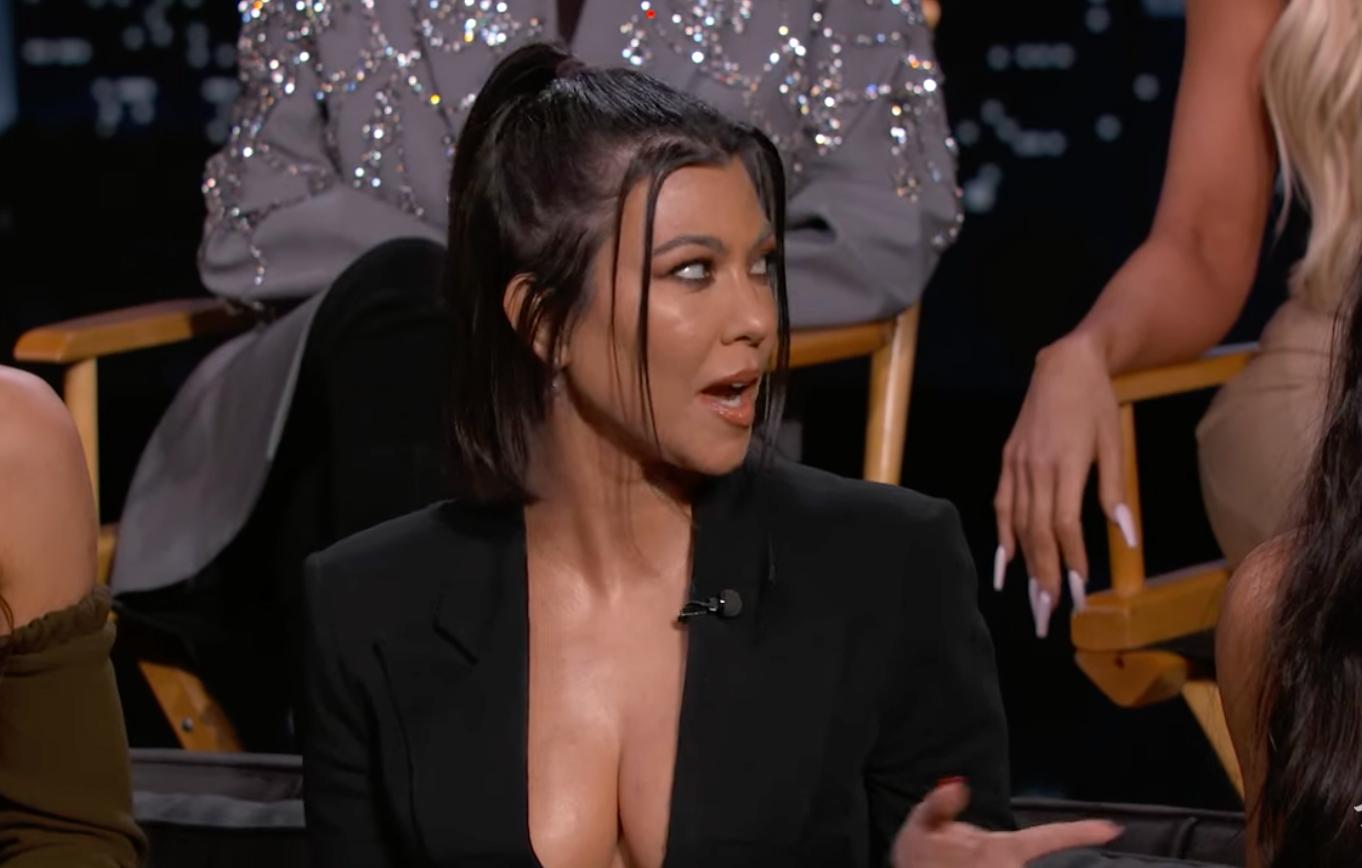 She claimed to Jimmy there was no possibility of getting a marriage license at that hour. Kim then interjected asking, "Isn't everything 24/7?"
Kourt said she believed it was but that turned out not to be the case. She said they asked the Vegas locals if they were lying but they were told that was the rule.
Article continues below advertisement
The reality star said she wanted to get married for real but was unable to at the moment. The problem is the couple has had days to fix the issue but have not made any moves.
On Kimmel, the family claimed Kris and Khloé were the only ones notified about the wedding. Kim said she was sleeping when it happened but woke up to Kourtney announcing the news in their group chat.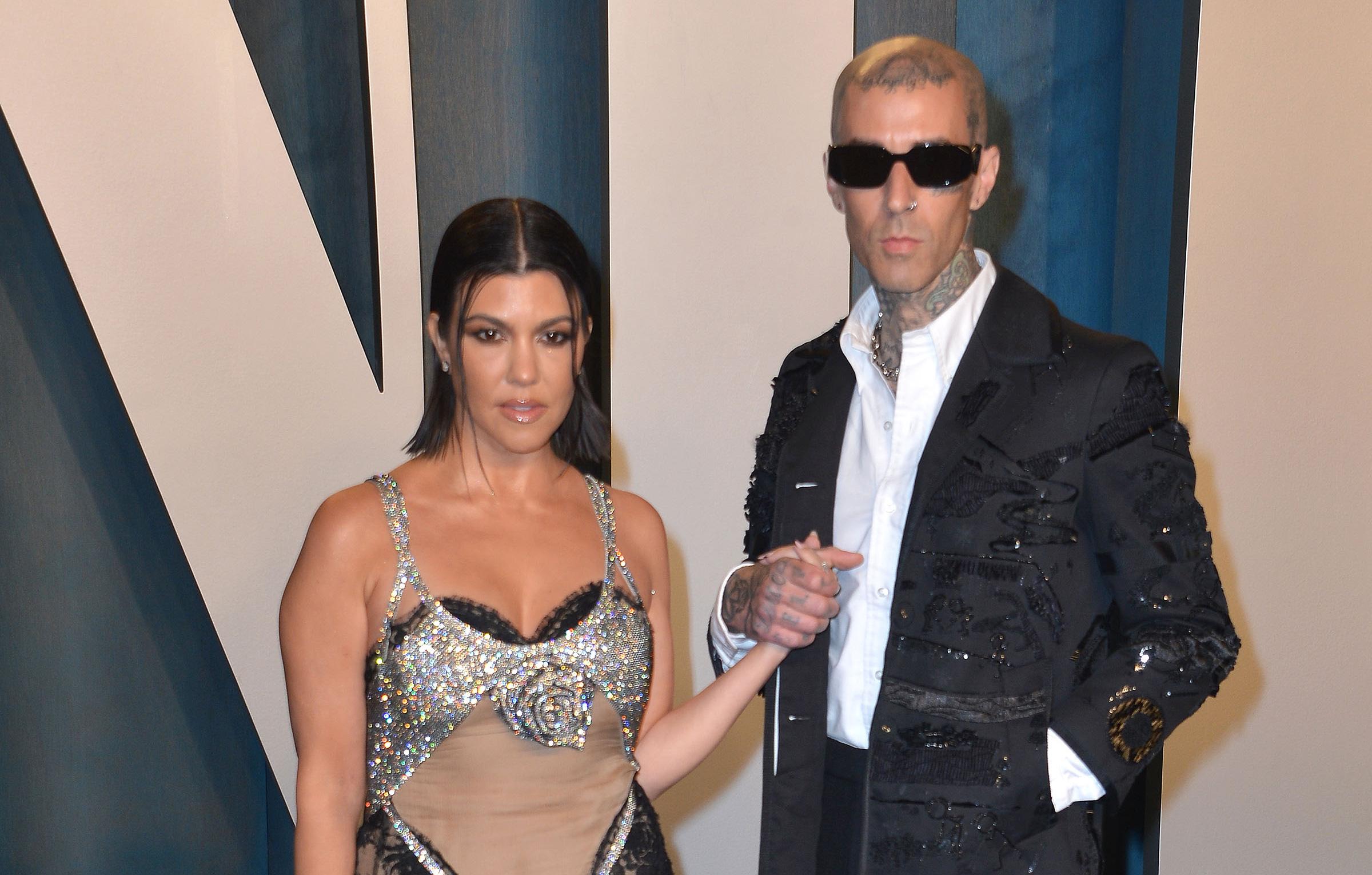 Article continues below advertisement
"I woke up to a million texts," Kim revealed. The conversation then quickly moved on to Pete Davidson and the questions about the "fake marriage" ended.