Tipsy-Looking Kourtney Kardashian Stumbles Back To Hotel With Travis Barker After Surprise Wedding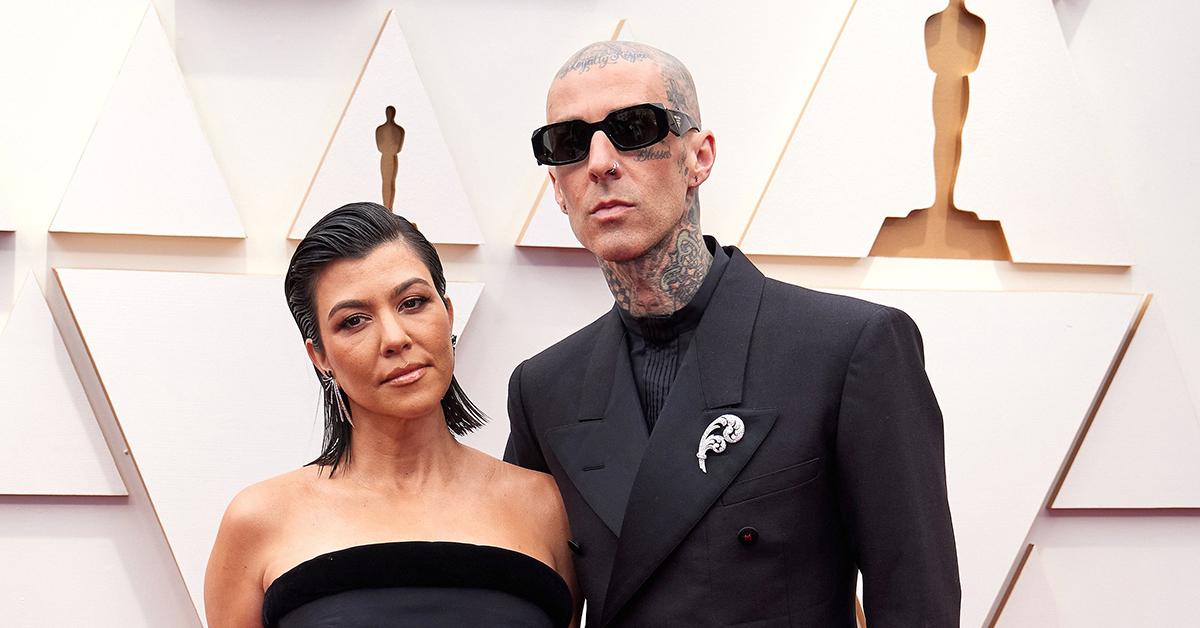 Kourtney Kardashian might have had a little too much fun at the Grammys. The blushing bride, 42, was caught stumbling back to her hotel as Travis Barker struggled to hold her up after the two got hitched.
As RadarOnline.com reported, the couple — lovingly dubbed Kravis — secretly wed in a Las Vegas chapel around 1:30 AM on Monday, but Kourtney seemed a bit tipsy just one hour after the ceremony.
Article continues below advertisement
In a video obtained by Daily Mail, the new Mrs. Barker can be seen wobbling in a parking lot. Finding it difficult to stand on her two feet in heels, she appeared to nearly lose her balance. Luckily, her husband was there to catch her fall.
The Blink 182 drummer placed his arm around Kourtney and held her close while guiding her through the casino to their Sin City hotel suite.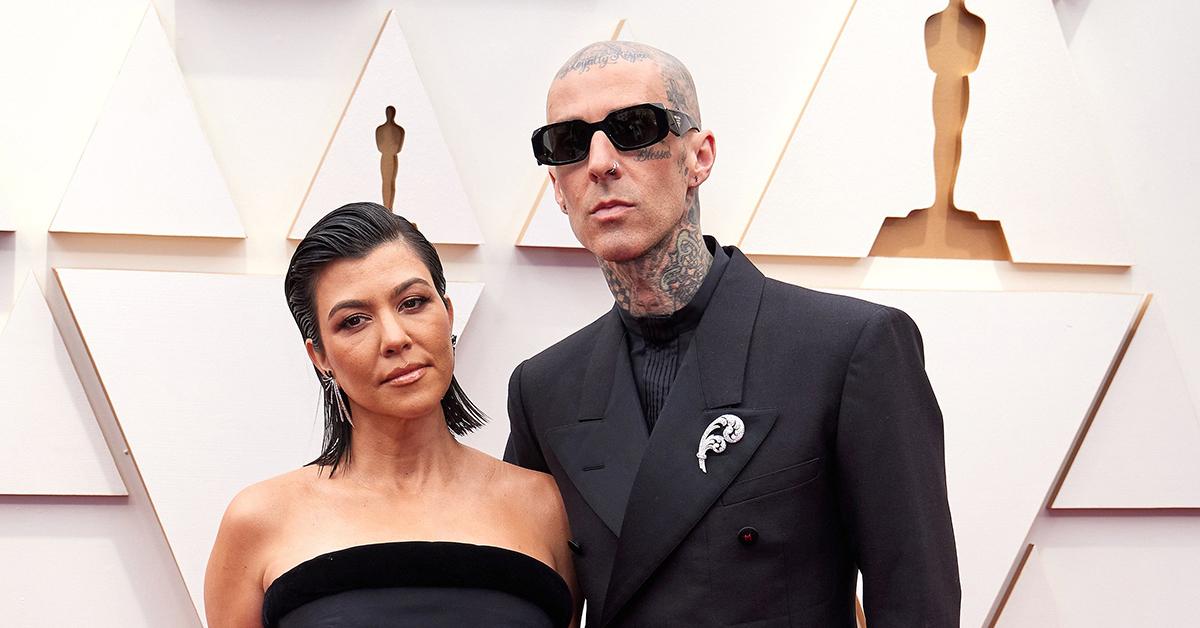 Article continues below advertisement
According to a source, the former Keeping Up With The Kardashians star had "a few drinks" during the night. Kourtney had the best time at the 2022 Grammys, with the cameras often panning to the reality star who couldn't wipe the smile off her face.
Her enthusiasm went next level when Travis hit the stage to perform with H.E.R. and Lenny Kravitz. But no one was prepared for what came next.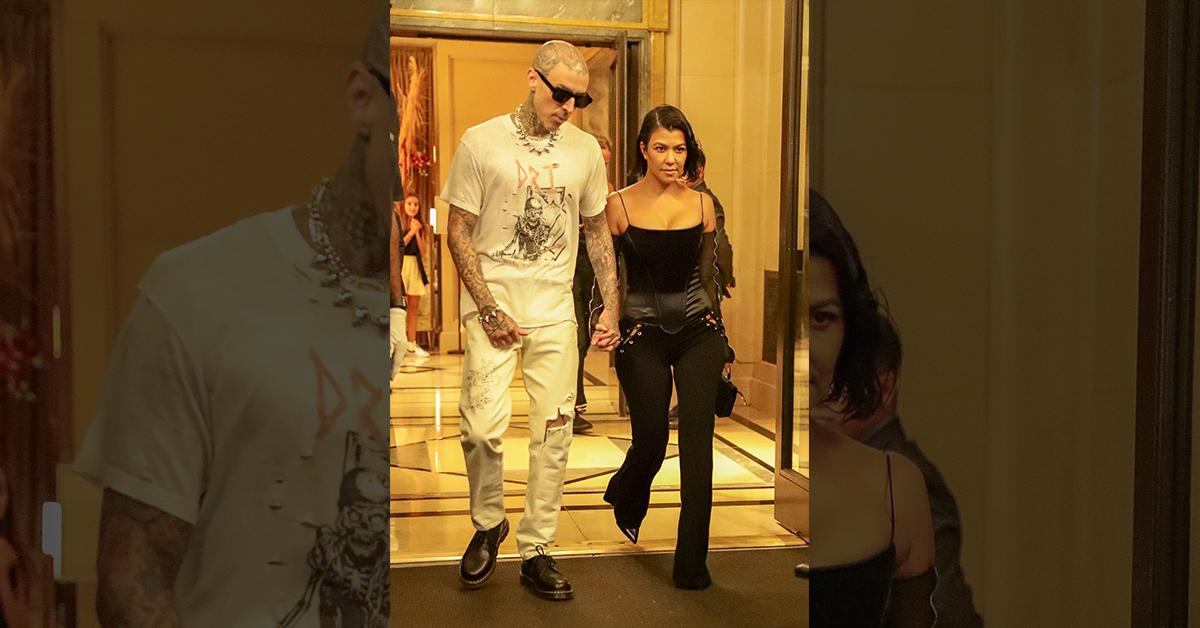 MORE ON:
Kourtney Kardashian
Article continues below advertisement
Maybe the champagne got to her because the drunken footage was taken at 2:30 AM after she walked down the aisle in front of an Elvis impersonator.
Kourtney and Travis got engaged in October after dating for less than a year.
It's unclear if the wedding was planned or a last-minute decision on their part. The video evidence points to option two.
As for the details surrounding their Sin City wedding, they are scarce considering Kourtney and Travis didn't let the chapel take photos.
Article continues below advertisement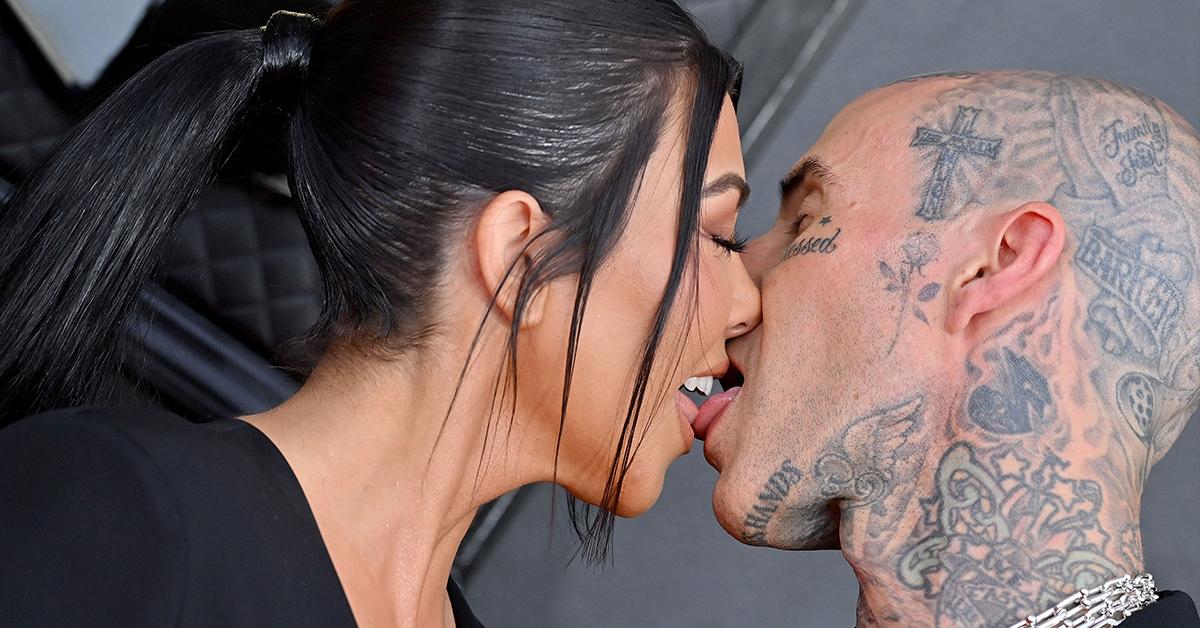 According to reports, the two didn't even bother with a prenup despite their multimillion-dollar fortunes. Kourtney is worth an estimated $65 million while Travis slides in around $50 million.
There's also a debate about their marriage license.
The venue claims Kourtney and Travis obtained a license, making their nuptials legal. But sources close to the duo are denying that claim.
It's simple — if Kourtney and Travis do not have a marriage license, their wedding isn't considered a legal ceremony.
As of this post, the happy couple has yet to comment on their Sin City ceremony.