Kourtney Kardashian Appears To Take Epic Dig At Scott Disick Over Leaked DM, As She And Travis Barker Galavant Around Disneyland Paris
Kourtney Kardashian knows all eyes are on her after her baby daddy's insulting DM to her ex-boyfriend made its rounds on the internet.
Therefore, we can't help but think the POOSH founder's latest post on her Instagram Story is a massive dig at said baby daddy, Scott Disick.
Article continues below advertisement
Though it's not uncommon for the 42-year-old mother of three to tease articles from her wellness blog on her social media channels, the topic of today's discussion seems all too convenient given the circumstances.
"HOW TO GET OVER SOMEONE who treated you badly A @poosh SPECIAL," she wrote atop a cartoon image of a man and woman kissing, with the woman appearing to hold the man's face tightly while whispering, "Relax... This is going to hurt FOREVER."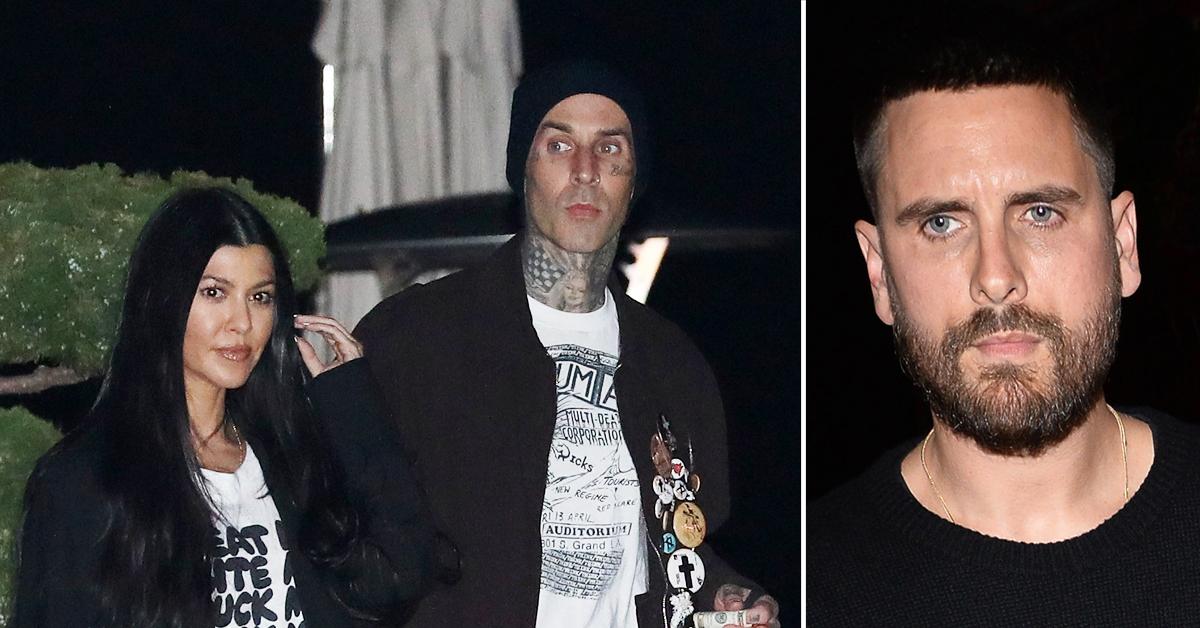 Article continues below advertisement
The seemingly pointed message comes amid a slew of photos from Disneyland Paris. As most pop culture fiends know, Kourt and her 45-year-old Blink-182 drummer boyfriend, Travis Barker, adore Disney. They've been galavanting all over Europe since Travis faced his years-long fear of flying last month, so it's no surprise they ended up at the famed theme park.
Kourtney also posted a Bible verse from John 15:7 that read, "If you remain in me and my words remain in you, you may ask anything you wish, and it will be done for you."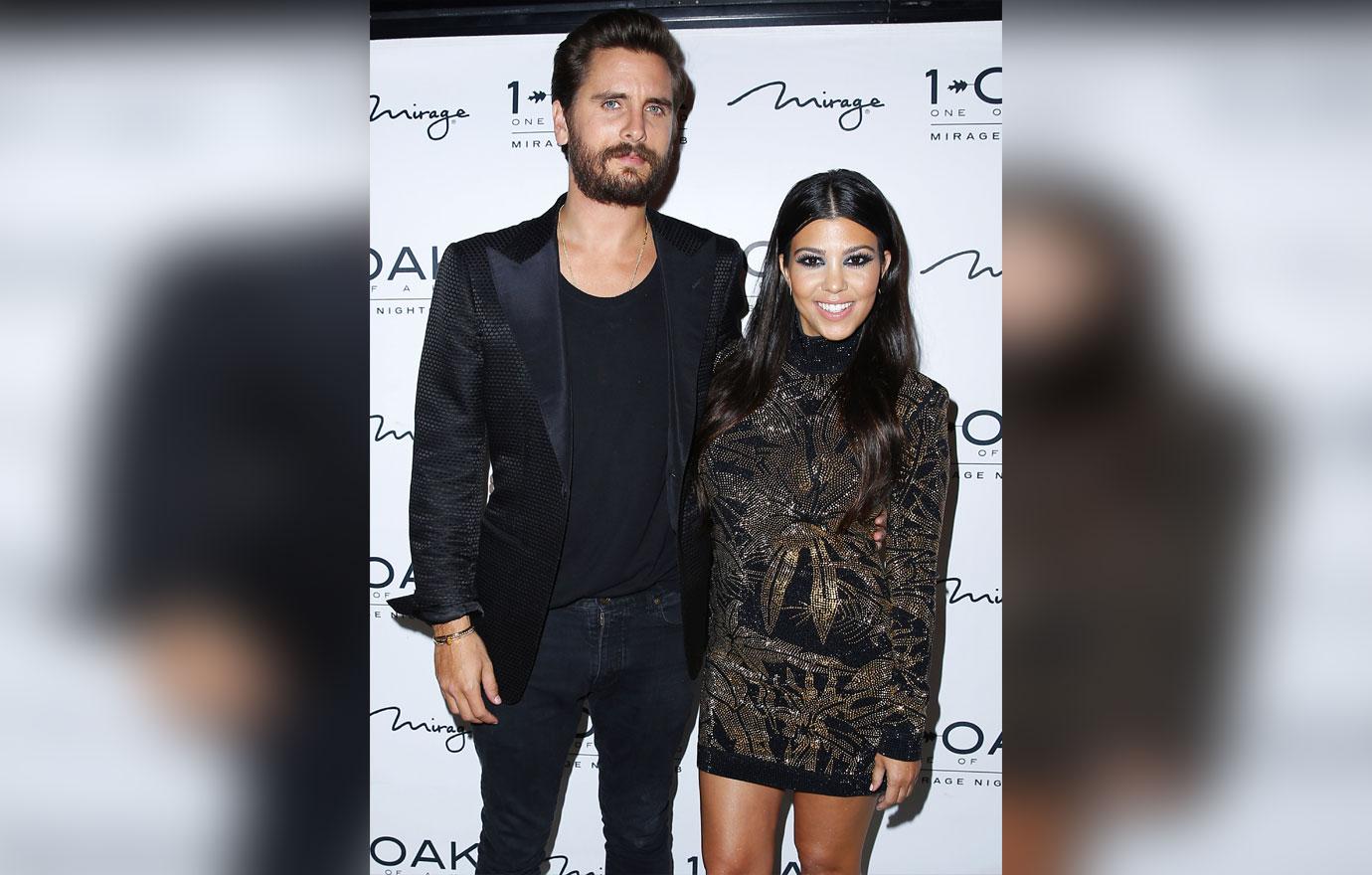 Article continues below advertisement
Meanwhile, Scott's 20-year-old girlfriend, Amelia Hamlin, has gone straight "back 2 work" following her trip to Canada, where she was at the time of her 38-year-old boyfriend's incredibly embarrassing message leak.
After news that her boyfriend had slid into his baby mama's ex's DMs to shame her PDA with her new boyfriend, Amelia took to her Instagram Story to advocate for kindness.
"Let's be nicer to each other," read a handwritten sign she reposted. "We're all trying our best."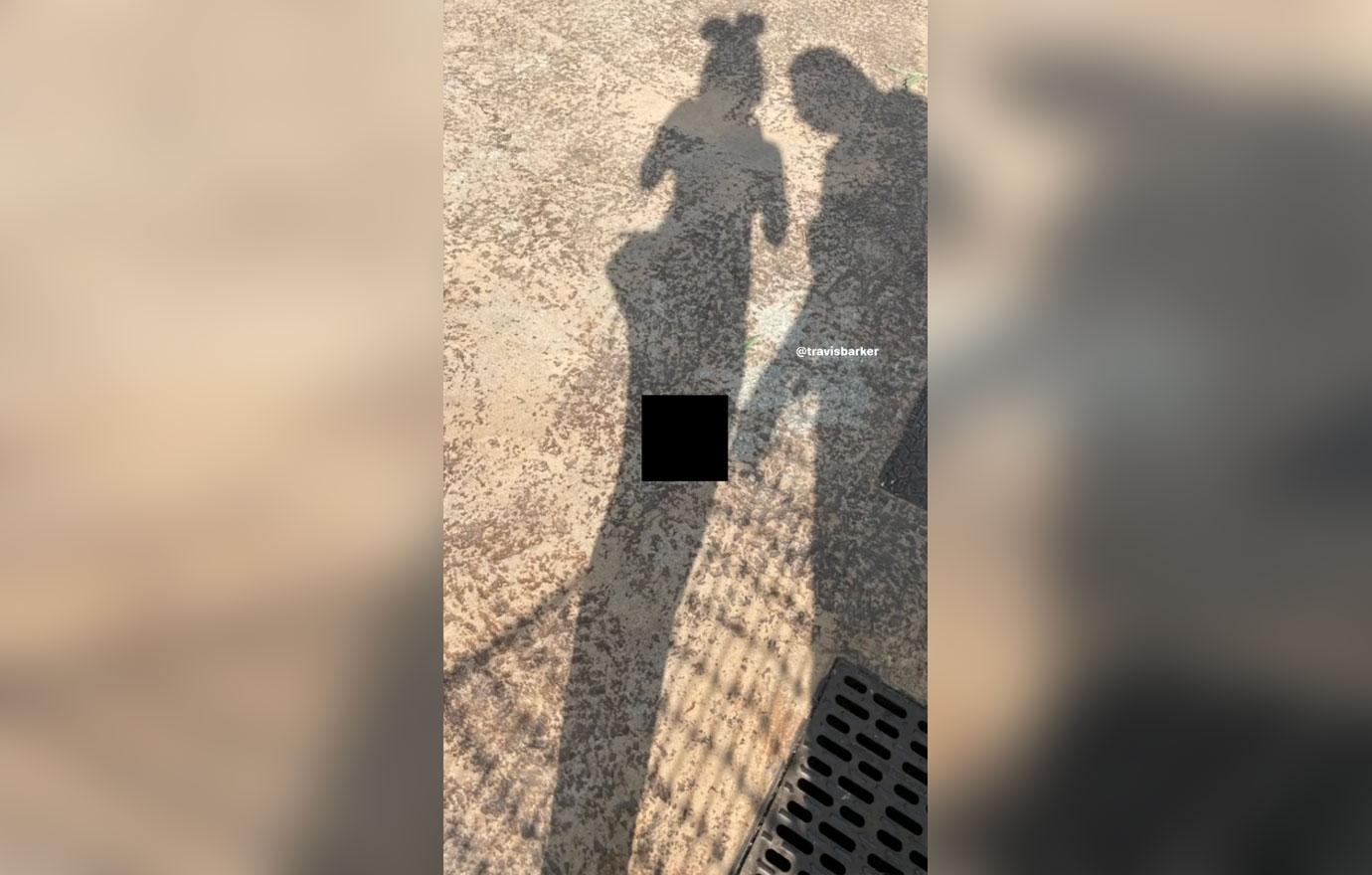 Article continues below advertisement
In the end, though, it was Travis who seemed to have the last laugh.
Taking to his own Instagram Story after the leak, the rocker and father of three simply shared a Goodfellas meme that showed Ray Liotta laughing hysterically.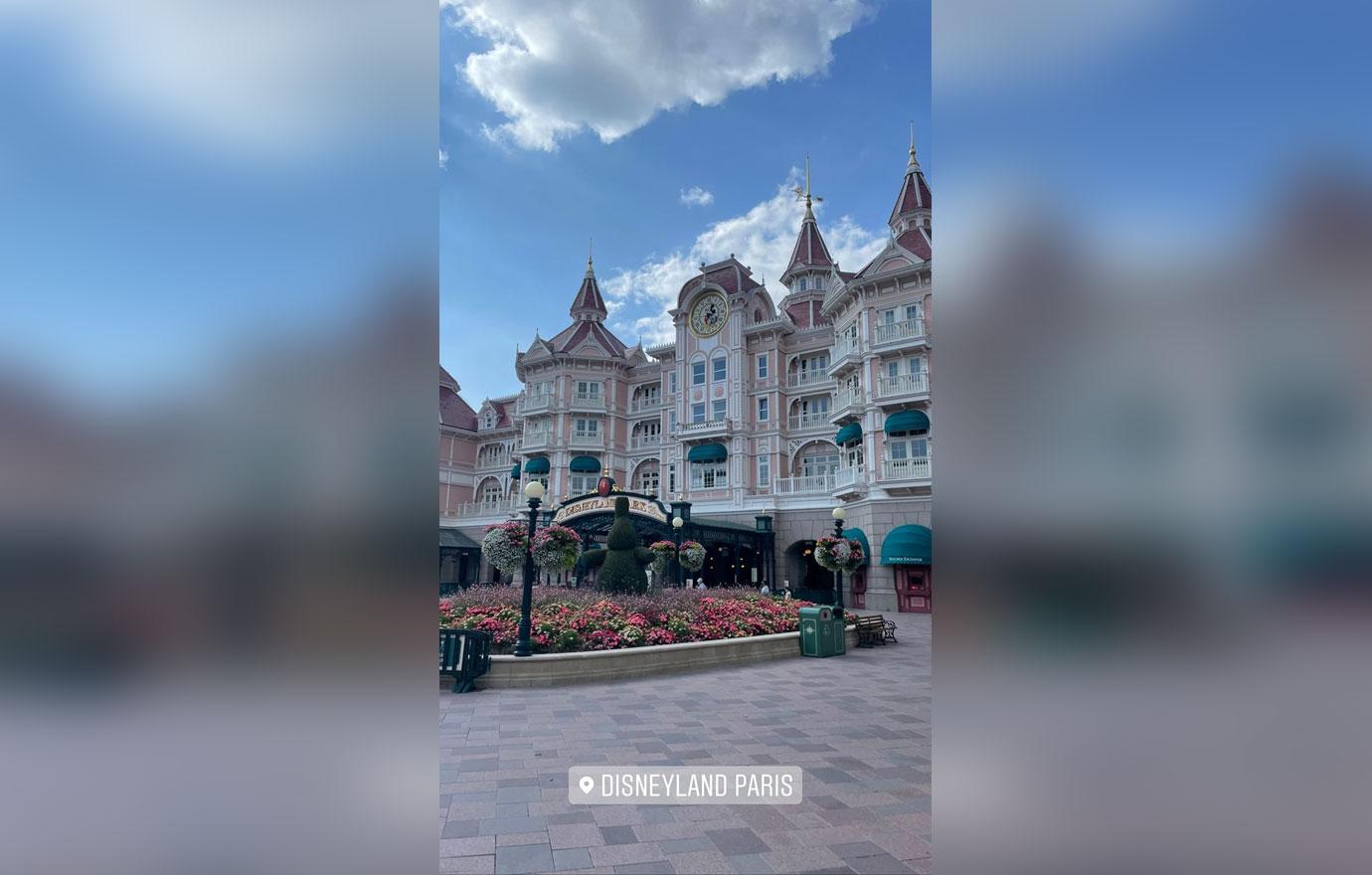 Article continues below advertisement
As Radar previously reported, Kourtney's ex-boyfriend, Younes Bendjima, put Scott on absolute blast after receiving a private message from Lord Disick himself.
Sending the 28-year-old model a photo of Kourtney straddling and sucking face with her man, Scott wrote, "Yo is this chick ok|!???? Broooo like what is this. In the middle of Italy."
Article continues below advertisement
Younes kept his cool and replied back, "Doesn't matter to me as long as shes happy. PS: i ain't your bro." He shared the screenshot of the exchange to his Instagram Story and captioned the post, "keep the same energy you had about me publicly, privately."
In the next slide, Younes explained his reasoning for the shady moment, writing, "couldn't miss this one. He been playing around for too long, tried to stay quiet and be the nice guy. back to work now."