Travis Barker Flies On First Airplane With Kourtney Kardashian Since Crash That Nearly Killed Blink-182 Drummer 13 Years Ago
Travis Barker has conquered his greatest fear.
On Saturday, the 45-year-old Blink-182 drummer flew in an airplane for the first time since the deadly crash that nearly took his life, too – and he had 42-year-old girlfriend Kourtney Kardashian by his side the whole time.
Article continues below advertisement
The rocker and POOSH founder were bound for Cabo, Mexico, with the latter's momager, Kris Jenner, and her boyfriend, Corey Gamble. They took Kylie Jenner's private jet for the expedition.
Travis has notoriously only ever driven or traveled by boat to places since the September 2008 airplane crash that took the lives of most of those on flight.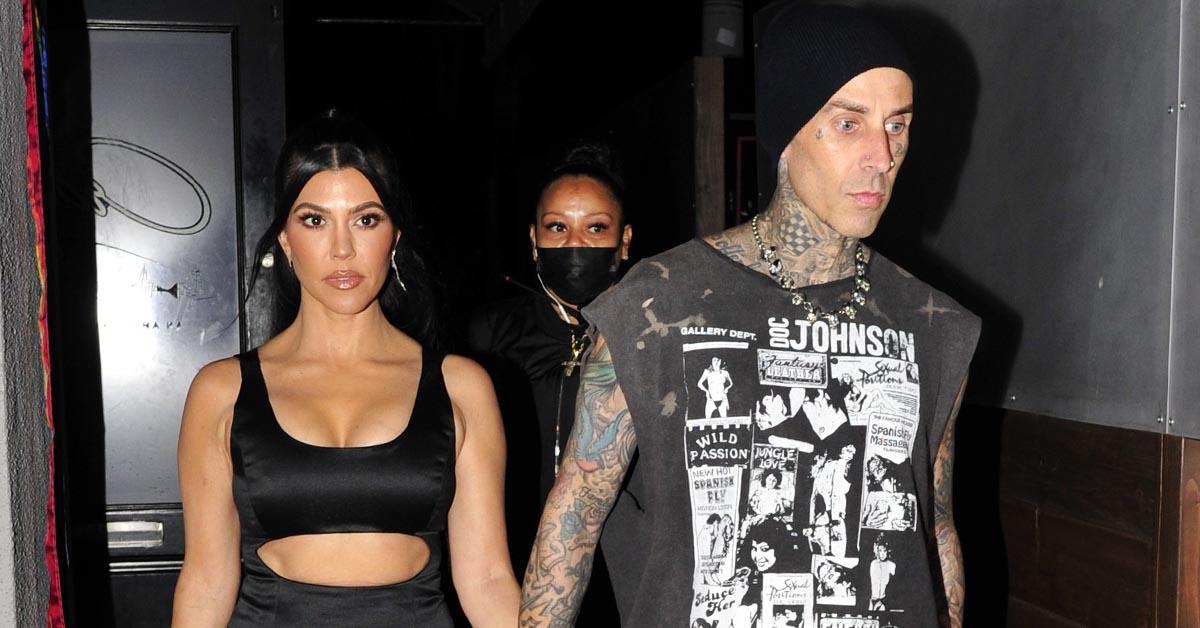 Article continues below advertisement
While leaving a show in South Carolina, the tires of his jet blew, causing the plane to overrun the runway, skid across a highway, hit an embankment and catch fire. The accident killed the jet's two pilots and two of Travis' close friends: his personal assistant, Chris Baker, and his security guard, Charles "Che" Still.
Travis and Adam "DJ AM" Goldstein managed to survive the crash, but the latter died a year later of an accidental drug overdose.
In addition to severe emotional trauma, the musician was also left with third-degree burns covering 65 percent of his body. He spent months in excruciating pain inside a hospital's burn unit, undergoing numerous surgeries and skin grafts to repair the extensive damage.
He vowed never to fly again, but his relationship with Kourtney – at least in part – made him reconsider.
Article continues below advertisement
The foursome landed safely at their destination, but it's unclear how seamless the lead-up to and actual flight were. According to reports, Travis was an hour late to arriving at the Los Angeles, California, airport. Additionally, shots of him deplaning in Mexico looked quite tense.
But Travis was terrified of flying even before the 2008 crash. In fact, just before boarding the ill-fated jet, he called his dad and said he had a bad feeling about it.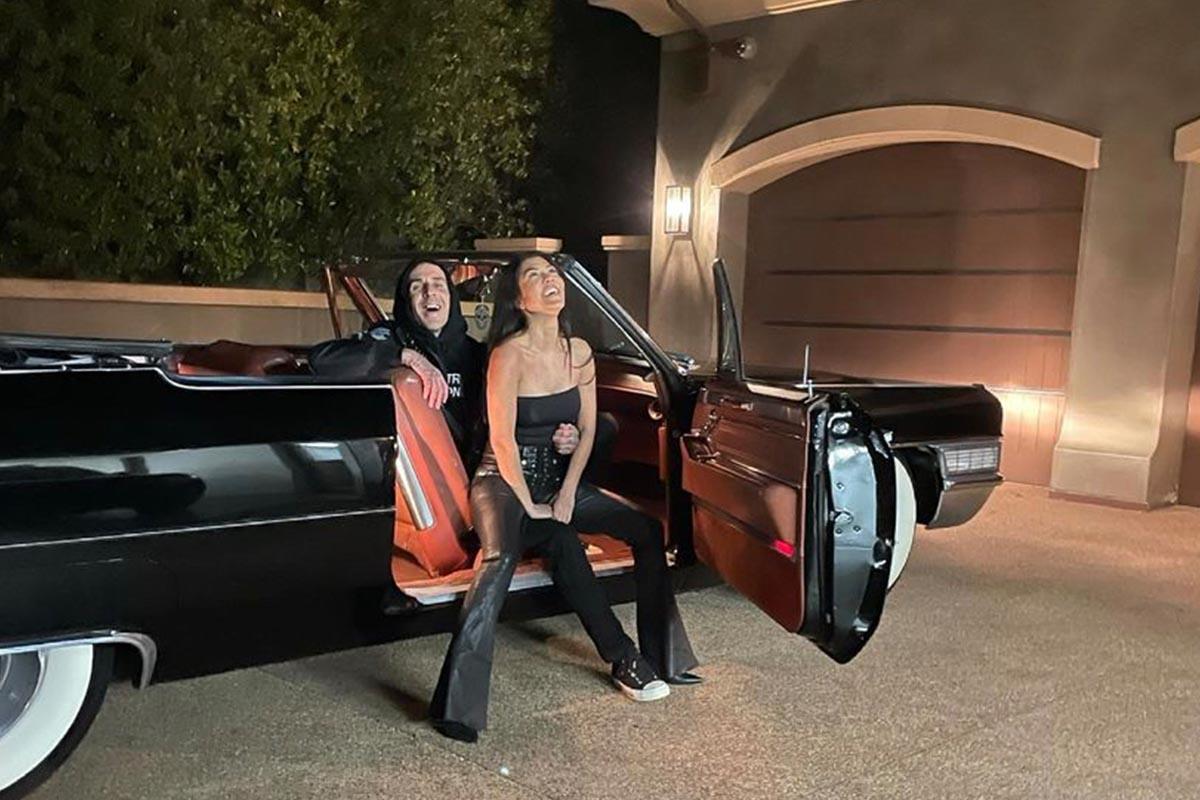 Article continues below advertisement
In a recent interview with Men's Health, Travis detailed the post-traumatic stress disorder (PTSD) and survivor's guilt he felt following the tragedy, explaining that with time, therapy and breath work, he's learned to heal.
"I was dark... I couldn't walk down the street. If I saw a plane [in the sky], I was determined it was going to crash, and I just didn't want to see it," he recalled.
"The closer I was to [the accident], it felt like I was closer to the bad stuff than I am to the good stuff," he said. "I felt closer to the experience of trying to escape, [to] being in an accident and being burned, trying to grab my friends from a burning plane."
"That haunted me for a long time," he went on, adding, "And as long as I was closer to that than this good stuff, I was always thinking about that. Now it's been so many years, it's getting easier for me. There are days where I'll wake up and never think about it."
Article continues below advertisement
For the rocker, the crash was sobering in more ways that one. One major change he said he made after that day was to stop abusing drugs. "People are always like, 'Did you go to rehab?'" he recalled. "And I [say], 'No, I was in a plane crash.' That was my rehab. Lose three of your friends and almost die? That was my wake-up call. If I wasn't in a crash, I would have probably never quit."