Kobe Bryant's Widow Vanessa Rocks Nikes At Disneyland Hours After Trashing Shoe Company Over Alleged Gigi Sneaker Leak
Kobe Bryant's widow Vanessa was spotted wearing a pair of Nike sneakers at 'The Happiest Place On Earth' hours after trashing the shoe company for allowing a photo to leak of an unreleased shoe dedicated to her late daughter GiGi.
Article continues below advertisement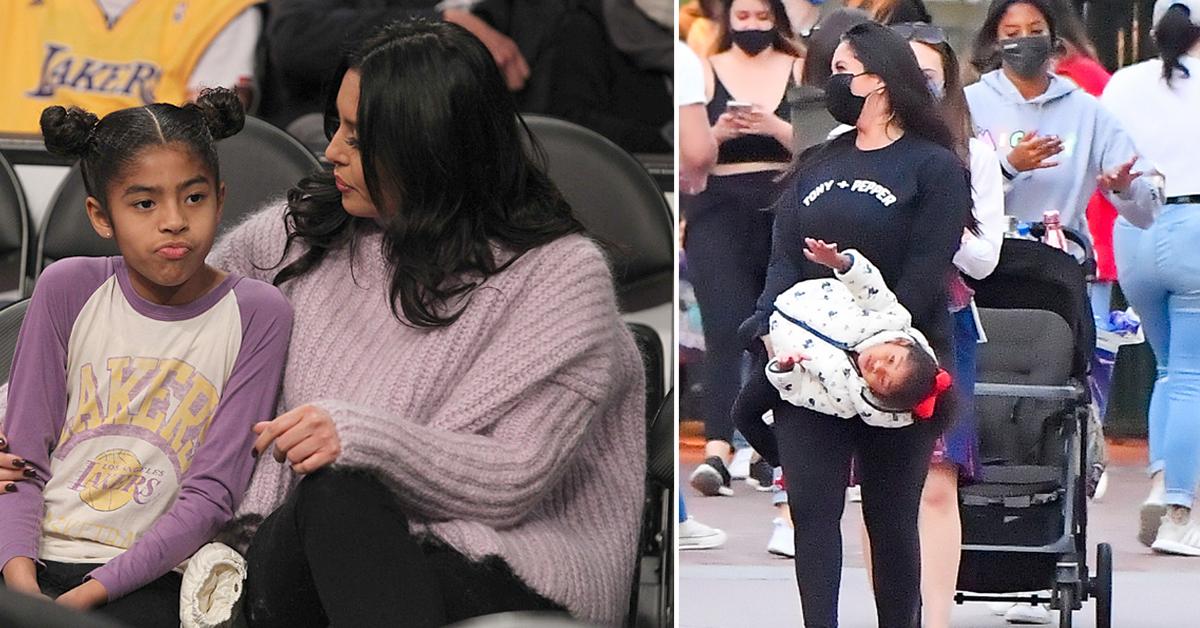 Vanessa was invited to the grand opening of the Avengers Campus at Disneyland in Anaheim. She was seen with her three daughters Natalia, Capri, and Bianka.
Article continues below advertisement
Paparazzi caught Vanessa at the park walking around to the different attractions. In the photos, Kobe's widow is seen wearing a bright red pair of Nike sneakers.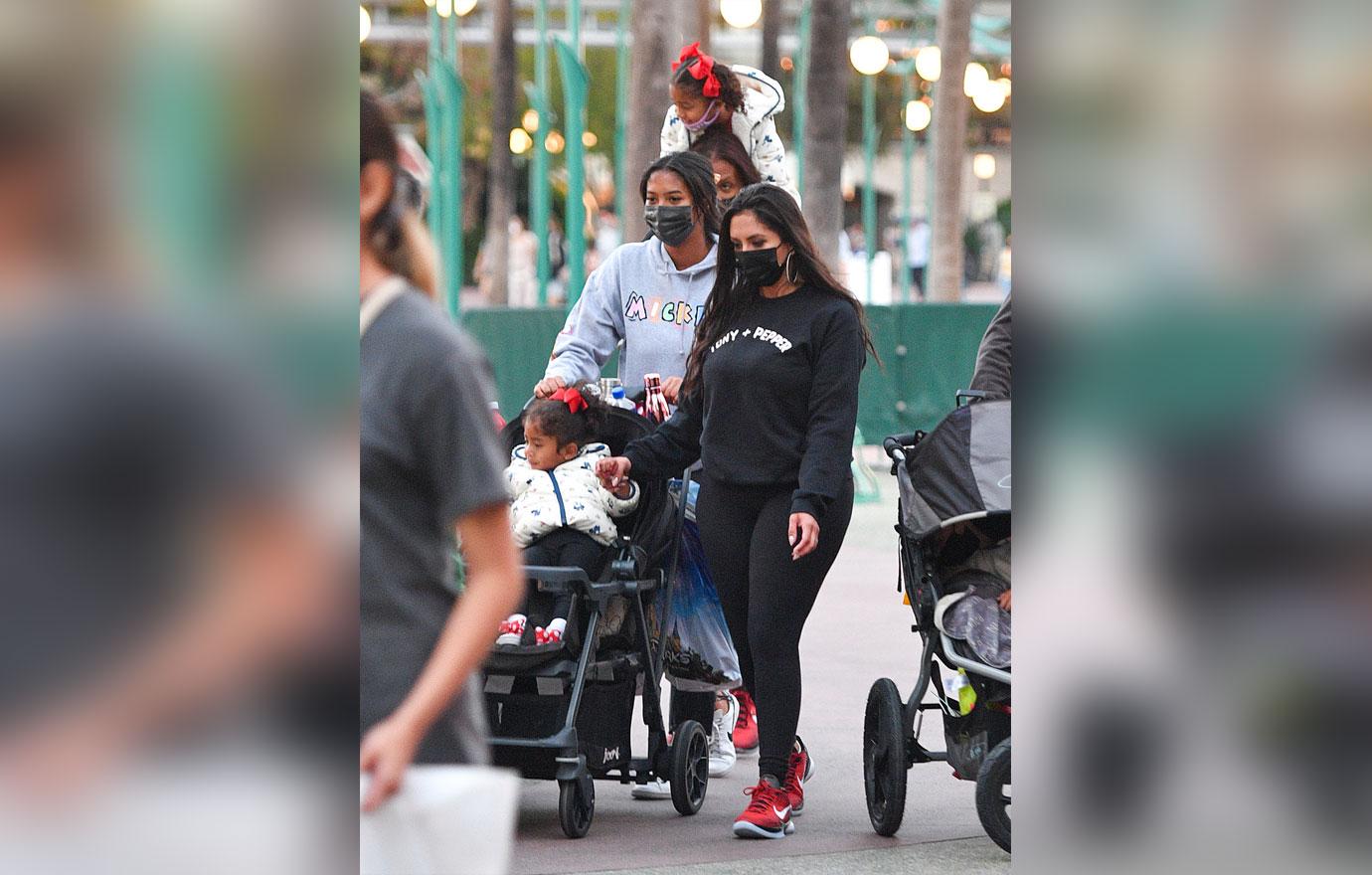 Article continues below advertisement
Recently, a photo leaked online of an individual holding a black Nike sneaker. Vanessa was furious after the image leaked saying it was a shoe she worked on with Nike before their contract negotiations fell apart.
The shoe in the photo is a Kobe 6 Protro that was designed to honor the late NBA star and their daughter GiGi who tragically died in a 2020 helicopter crash. The shoe featured a #2 on it which was her daughter's number.
Article continues below advertisement
The leak came months after Vanessa announced she was parting ways with Nike. She said she wanted a lucrative "lifetime" deal, and they weren't offering one. Vanessa also had issues with the shoe not being widely available to children.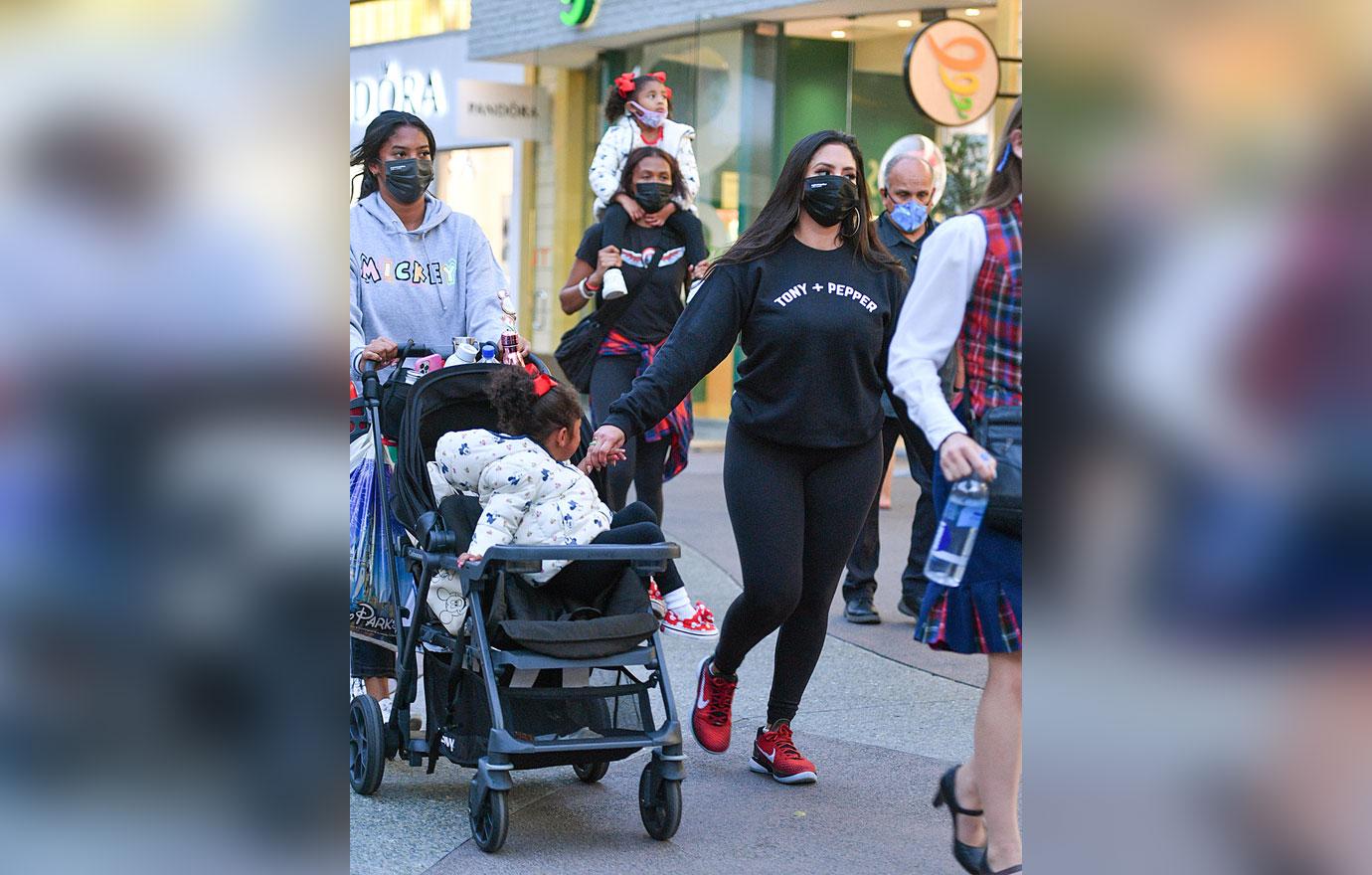 Article continues below advertisement
She railed on Nike writing, This is a shoe I worked on in honor of my daughter, Gianna. It was going to be called the MAMBACITA shoe as an exclusive black and white colorway on her daddy's shoe. I picked the colors in honor of her uniform, the number 2 she wore just like her uniform, the inside pattern, Kobe and Gigi on the back in gold instead of Kobe's signaturem the inside shoe details, etc."
She continued, "The MAMBACITA shoes are NOT approved for sale. I wanted it to be sold to honor my daughter with ALL of the proceeds benefitting our" Mamba Mambacita Sports Foundation "but I did not re-sign the Nike contract and decided not to sell these shoes.
Article continues below advertisement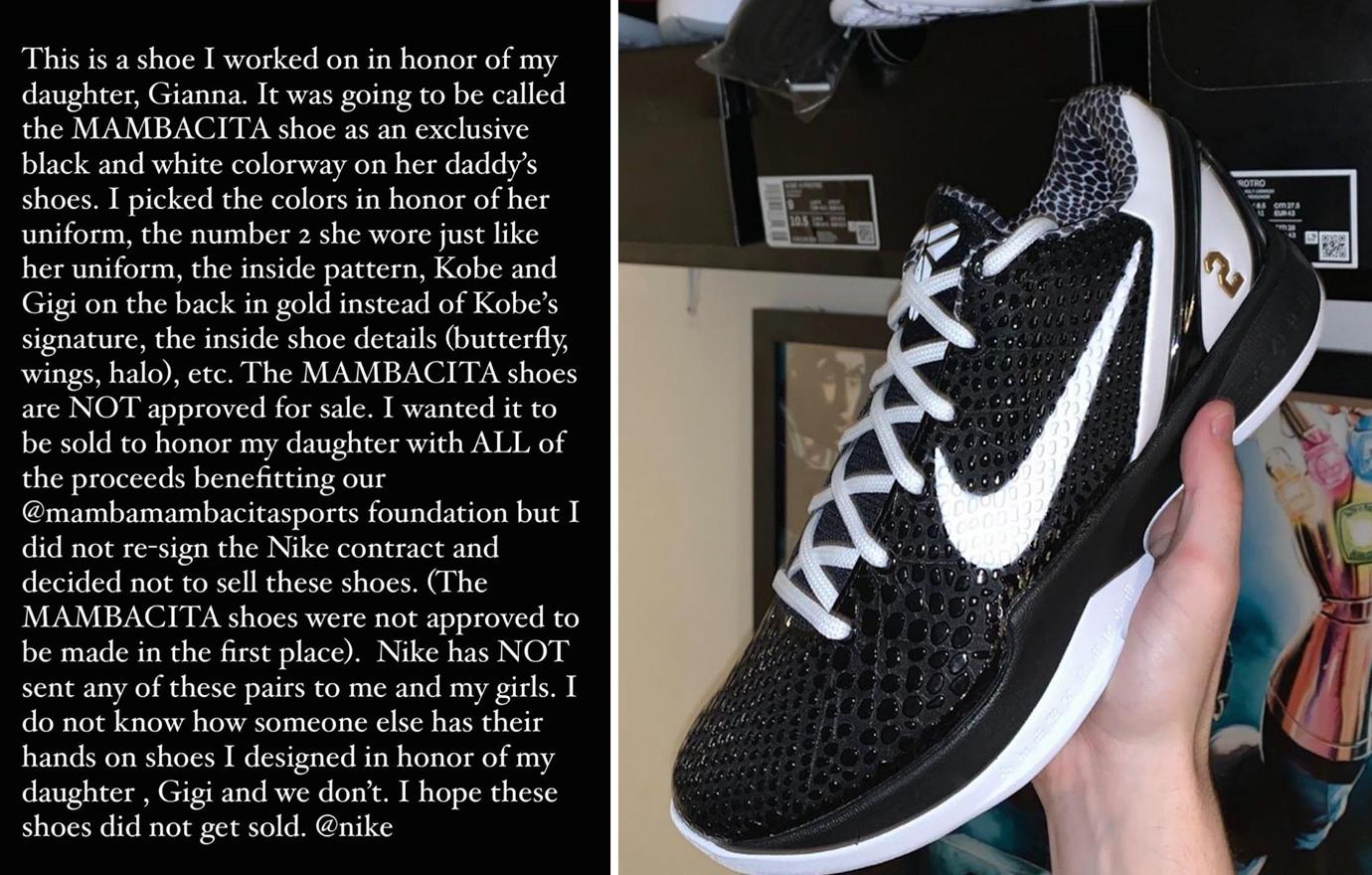 "Nike has NOT sent any of these pairs to me and my girls. I do not know how someone else has their hands on shoes I designed in honor of my daughter, Gigi and we don't. I hope these shoes did not get sold. @nike."
Based on the Disneyland photos, it appears Vanessa's beef with Nike won't stop her from rocking their sneakers.