Kim Kardashian Spotted With Pete Davidson At Knott's Berry Farm Weeks After 'SNL' Kiss
Kim Kardashian was spotted hanging out with Pete Davidson just weeks after the two worked together on Kim's first Saturday Night Live appearance.
During the sketch, the two drew much attention from the media after sharing a kiss when Kim played a character as Jasmine and Pete was her love interest Aladdin.
Now the internet has gone wild after they were seen sitting next to each other on Friday night while getting on a ride at Knott's Berry Farm.
Article continues below advertisement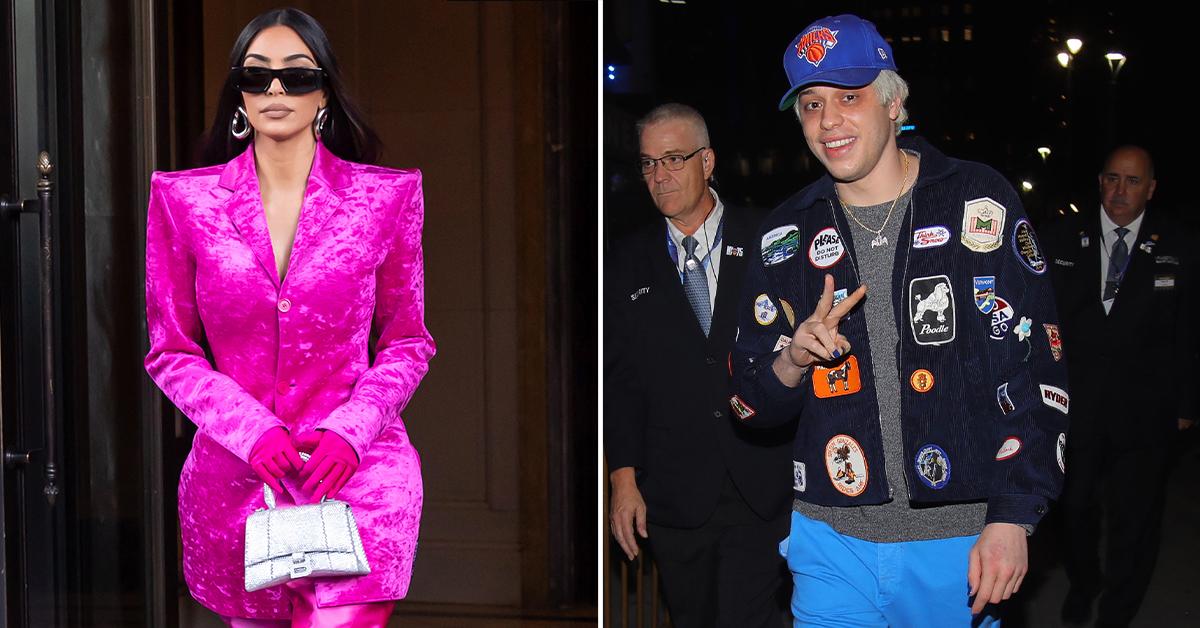 The pair was accompanied by some familiar faces while enjoying their outing at the theme park. Among them are Kim's sister Kourtney Kardashian and her fiance Travis Barker, SKIMS CMO Travy Romulus and her husband, Steph Shephard, Harry Hudson, and a few other friends.
A witness claimed they saw Kim and Pete appear somewhat isolated from the group during the trip. However, there was no PDA between them, and an insider revealed they are not dating and are simply friends.
Article continues below advertisement
According to the source, Kim has been friends with Pete for a long time, even before working with him on her SNL sketch. Kourtney and Travis reportedly invited the group to join them for the Friday adventure during this Halloween weekend.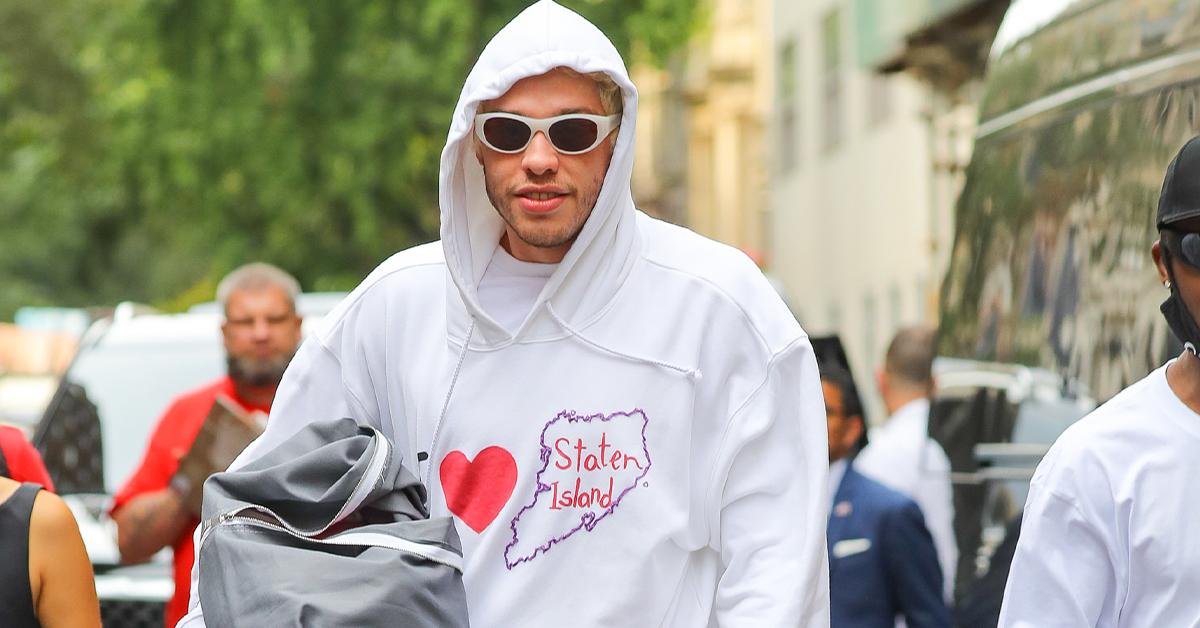 Article continues below advertisement
This sighting comes as Kim is going through the process of divorcing her estranged husband, Kanye West. The reality star filed for divorce earlier this year in February, although they are still reportedly maintaining an amicable relationship with each other.
Despite their differences, the two have been so supportive of each other. Kim even made an appearance at one of Kanye's Donda listening parties where she was wearing a wedding dress, playing into the gimmick of Kanye's wildest imagination.
Kanye, who has recently legally changed his name to Ye, reportedly offered his help and support to his baby mama in preparation for her debut on SNL earlier this month. The rapper also showed up during her live performance to be by her side.
Article continues below advertisement
Kim and Kanye had known each other for a long time, even before they started dating. The SKIM founder claimed they met in "2002 or 2003" through a mutual friend. After their meeting, they both went to have relationships with different people, but they remained in contact as friends.
Almost ten years later, Kim and Kanye went public, announcing that they had fallen in love in 2012. The following year they welcomed their first child, North, in June 2013. The former couple tied the knot in 2014 in Florence, Italy, and had since had three more children together before officially parting ways in 2021.
As for now, there is still no solid proof claiming that Kim and Pete are dating despite users on Twitter essentially are begging for them to be in a relationship. Still, last time we checked, they both are currently single, so definitely never say never.