Kim Kardashian Makes Out With Pete Davidson In Car At LAX Following Whirlwind Miami trip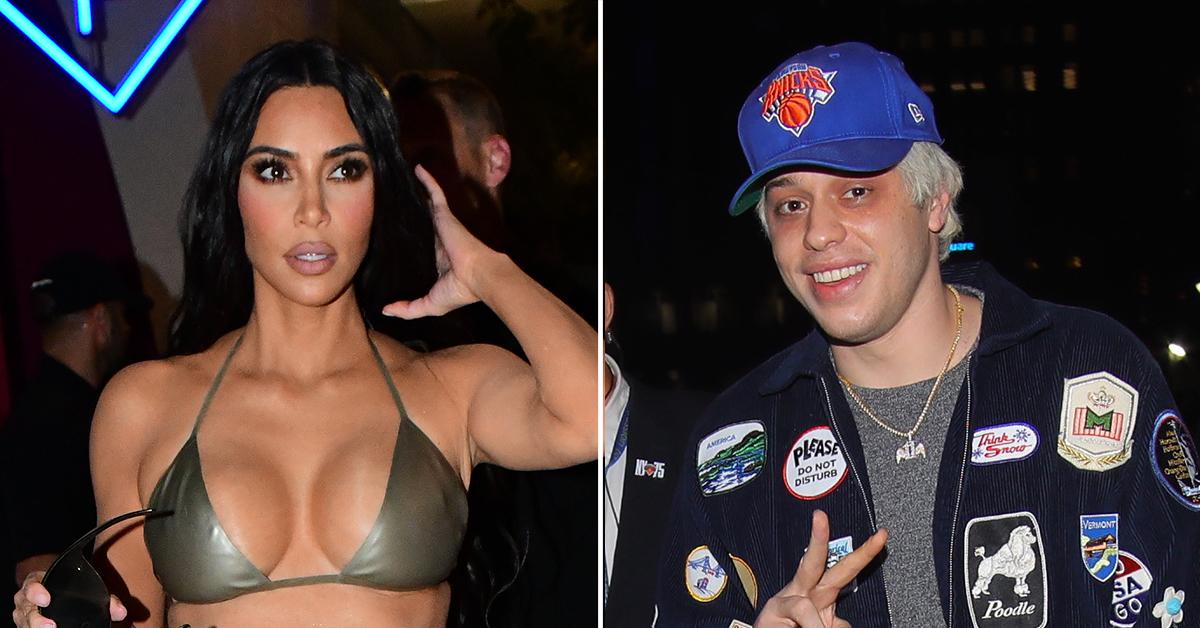 Kim Kardashian rewarded Pete Davidson for doing the most boyfriend thing possible — picking her up from the dreaded Los Angeles International Airport. If you've been there, you know.
The former Keeping Up With The Kardashians star planted a fat one on Pete's lips as soon as she slipped inside his black Mercedes-Benz on Saturday following her whirlwind trip to Miami, Florida, with her sister, Khloé Kardashian.
Article continues below advertisement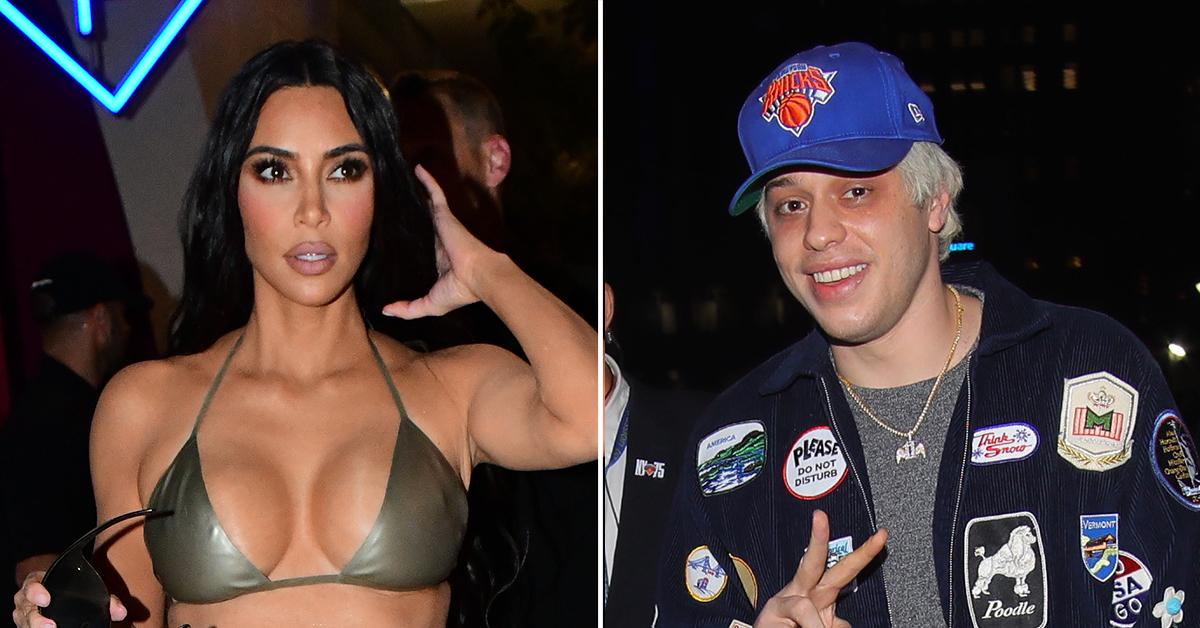 Kim, 41, is no longer trying to hide her affection for the 28-year-old Saturday Night Live comedian, making out with him at one of the busiest airports on Earth with the paparazzi looking on.
Pete was behind the wheel when his reality-star-turned-billionaire business mogul excitedly hopped in the passenger seat of the luxury vehicle.
Article continues below advertisement
Placing both of her hands on Pete's face, Kim gave him the ultimate treat by planting her lips directly onto his. Pulling away, the mom of four lovingly gazed at her man as he started making the trek to the Hulu star's home in Calabasas.
Kim looked refreshed despite her cross-country flight. She appeared anxious and excited to spend time with Pete after spending time in The Magic City.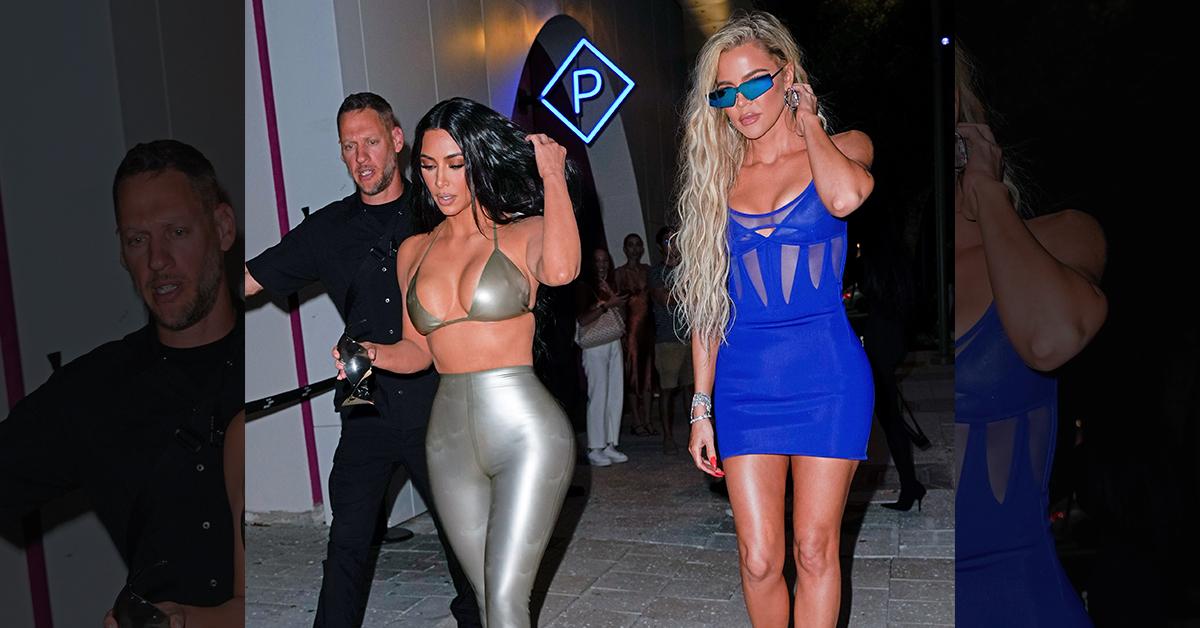 Article continues below advertisement
Her reunion with Pete comes fresh off the news of Kanye West's Grammy ban. According to reports, the rapper's performance was pulled following his Instagram suspension for hurling racial slurs at talk show host Trevor Noah.
Trevor spoke out against Kanye, defending Kim against her ex-husband's public tirades. Kanye hit back, calling him a "k--n." The social media giant suspended him for 24 hours.
Kim and Pete began dating in October after sharing a kiss on SNL. For several weeks, Kanye has been launching a smear campaign against the duo, claiming Kim is keeping him from their children and shelling out threats against Pete.
The SNL star finally said enough is enough and had his friend leak text messages between him and Ye.
Article continues below advertisement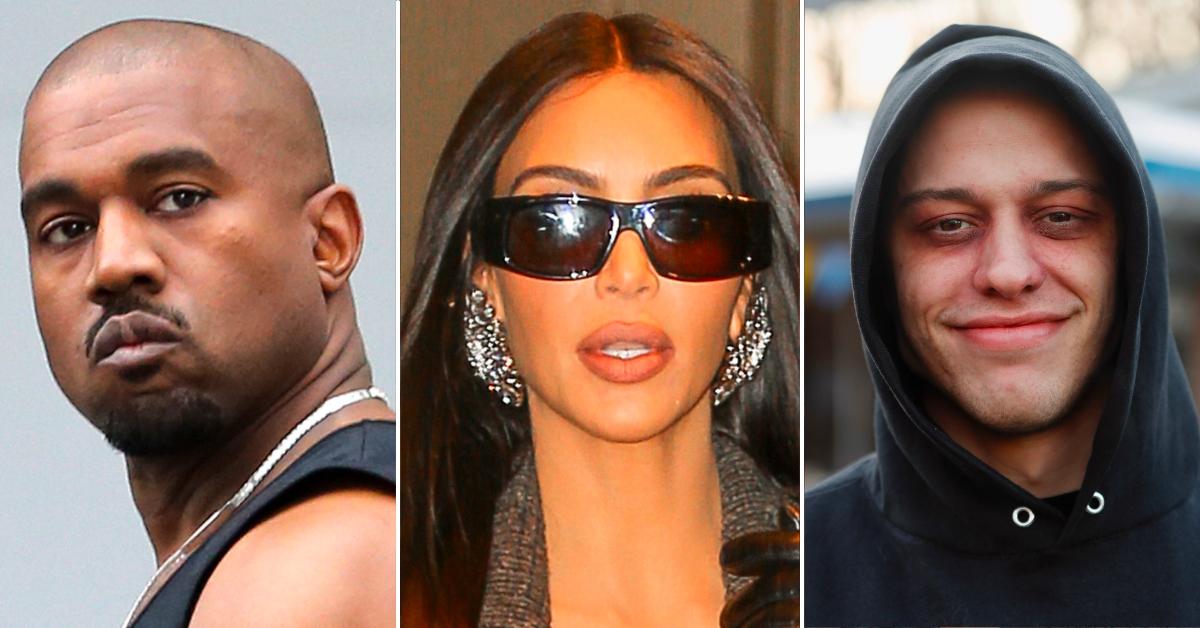 In one message, Pete suggested Kanye seek help for his mental state and asked to meet up. In response, Ye passive-aggressively invited Kim's boyfriend to his Sunday Service.
Pete then sliced Kanye with the ultimate dagger by sending him a shirtless photo and telling the latter he was "in bed with your wife."
Kim filed for divorce from Ye in February 2021. They are still hashing out divorce details like custody of their children, but the judge declared Kim and Kanye legally single earlier this month.