Kim Kardashian Caught On Secret Dinner Date With Pete Davidson, Rumored Couple Spotted In Staten Island Amid Dating Speculation
Kim Kardashian is going to any distance for Pete Davidson — even traveling an hour outside of Manhattan to Staten Island to see her rumored beau.
Article continues below advertisement
The 41-year-old Keeping Up With The Kardashians star is currently in New York City, and despite being on the same coast as Pete, the two hadn't been spotted together since holding hands in Los Angeles over the weekend until last night.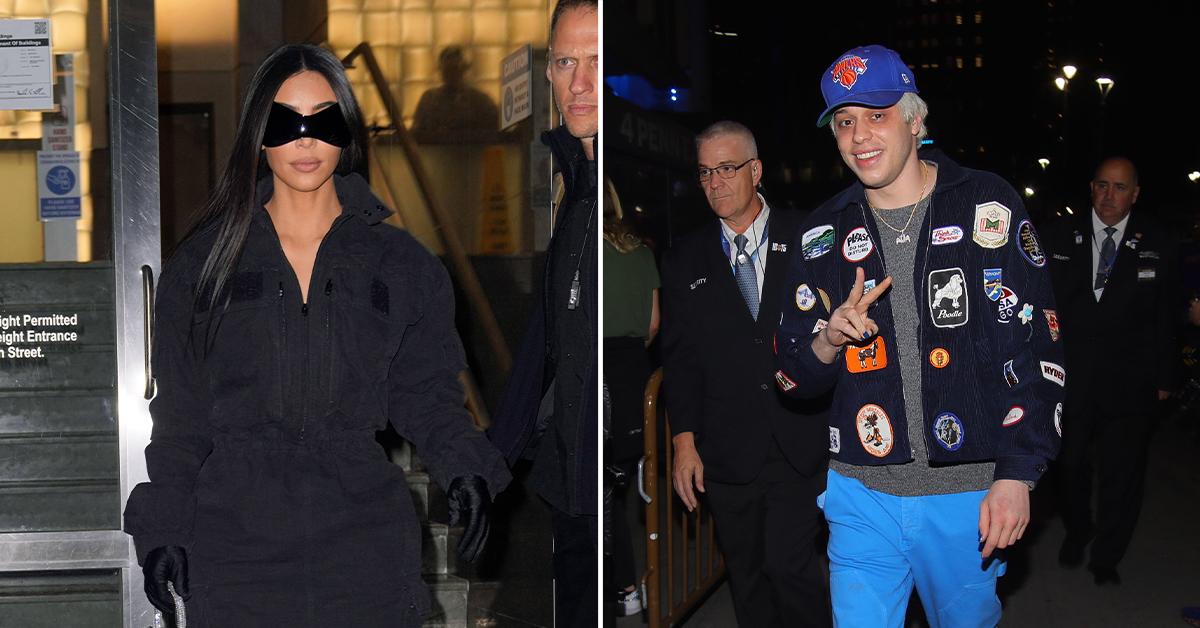 Article continues below advertisement
Kanye West's soon-to-be ex-wife was photographed leaving the Ritz-Carlton hotel in the city on Tuesday evening. Wearing all black, Kim looked chic in a skintight jumpsuit and over-the-knee boots.
Sliding on an oversized jacket to keep warm from the NYC chill, the mom of four hid her emotions from the cameras by throwing on a pair of dark sunglasses as the paparazzi snapped away.
Kim's attire — which included a plunging neckline and plenty of cleavage — made a statement, turning heads while heading out to a mystery location.
According to reports, Kim's destination was a restaurant in Staten Island where she met Pete.
Article continues below advertisement
Their super-secret dinner wasn't at a random restaurant. The rumored pair spent the night chatting at the Saturday Night Live funnyman's favorite Italian eatery Campania. Kim and Pete attempted to go undetected by slipping through the back door, but it didn't work.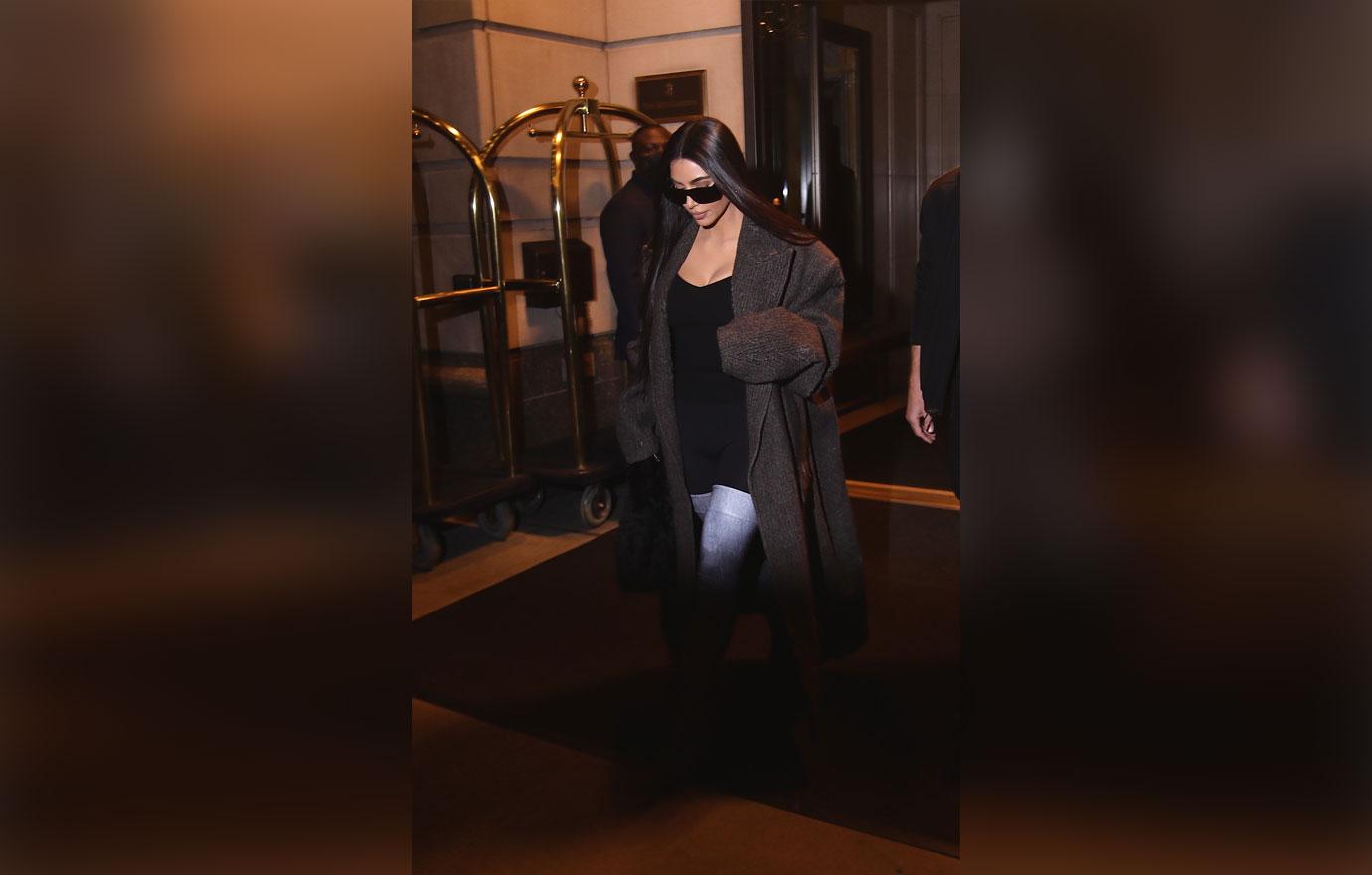 Article continues below advertisement
Fans were wondering if the two would meet up after Kim attended the Wall Street Journal's 2021 Innovator Awards alone on Monday. Her appearance marked the first time she's been spotted in public since photos emerged of her holding Pete's hand at a theme park.
But that wasn't the first time fans have noticed sparks between them.
Kim and Pete shared a steamy kiss as Jasmine and Aladdin on SNL last month, and Twitter blew up with users begging the stars to start dating. Sources tell RadarOnline.com, Pete's been pursuing Kim for weeks, but his motivation might be misplaced.
"Let's just say it, Pete loves dating super famous people. He loves the attention and getting chased around by photographers. Right now, press is camped out outside his home in Staten Island, hoping to catch him with Kim, and he loves it," an insider told us.
Article continues below advertisement
"The only time photographers care about Pete is when he is dating someone famous. With Kim he has hit the jackpot," another source added. "Kim might be the only person on the planet who gets more attention than Ariana Grande. Pete is in heaven right now. His only problem is that Kim doesn't want to date him."
While RadarOnline.com is told "Pete just isn't her type" and Kim is "happy to have him as a friend but nothing else," her secret trip to Staten Island is telling.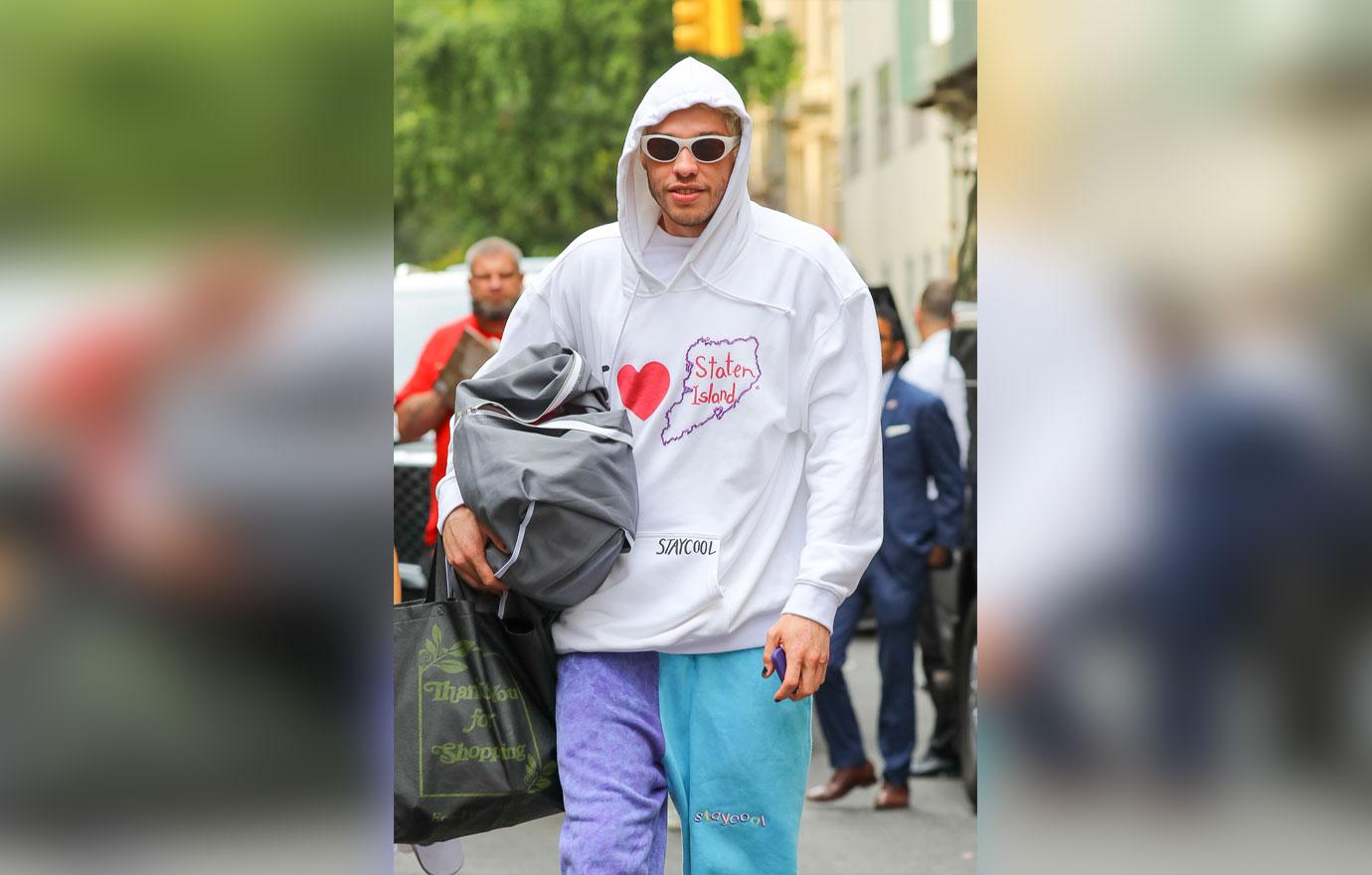 Kim and Ariana are two of the most famous stars linked to Pete, but they certainly aren't the only ones.
The SNL star's dating profile is long and includes leading ladies like Kate Beckinsale, Kaia Gerber, and Margaret Qualley, just to name a few.