Kim Kardashian Slips Into Leather For Whirlwind NYC Trip, Rumored Boyfriend Pete Davidson Nowhere In Sight
Kim Kardashian is showing off her famous frame in New York City, despite her rumored boyfriend Pete Davidson not being around to take in the view.
Article continues below advertisement
The 41-year-old soon-to-be ex-Mrs. Kanye West slipped her hourglass figure into a curve-hugging leather dress that left no room for error. Attending the Wall Street Journal's 2021 Innovator Awards that honored her SKIMS line in the Big Apple, Kim turned heads even though Pete, 27, wasn't by her side.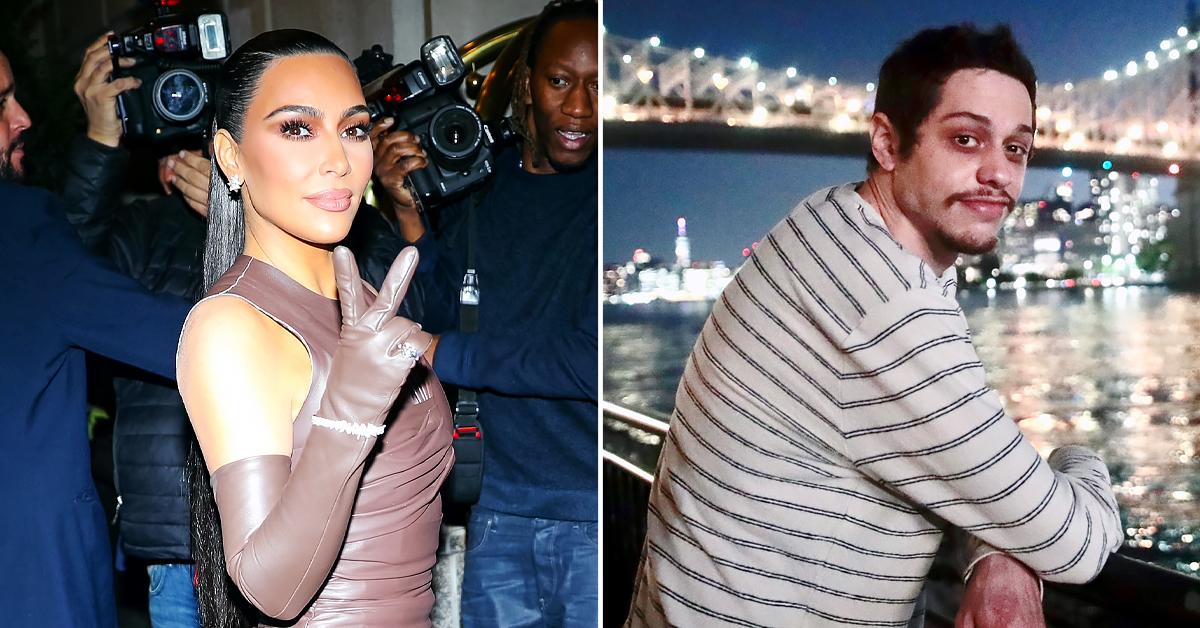 Article continues below advertisement
Accessorizing with long gloves, the former Keeping Up With The Kardashians star kept all her other add-ons to a minimum. Proving less is more, Kim wore a diamond ring and tennis bracelet over her gloves. She also added blinged-out studs, which she proudly showed off by wearing her hair in a sleek ponytail.
Kim Kardashian Back In New York Amid Pete Davidson Dating Rumors
Kim showed up at the event alone on Monday night, which is interesting considering Pete is on the East Coast too. The duo broke the internet when they were spotted holding hands at a theme park outside of Los Angeles over the weekend.
Fans first noticed their chemistry when Kim appeared alongside Pete on Saturday Night Live last month.
Article continues below advertisement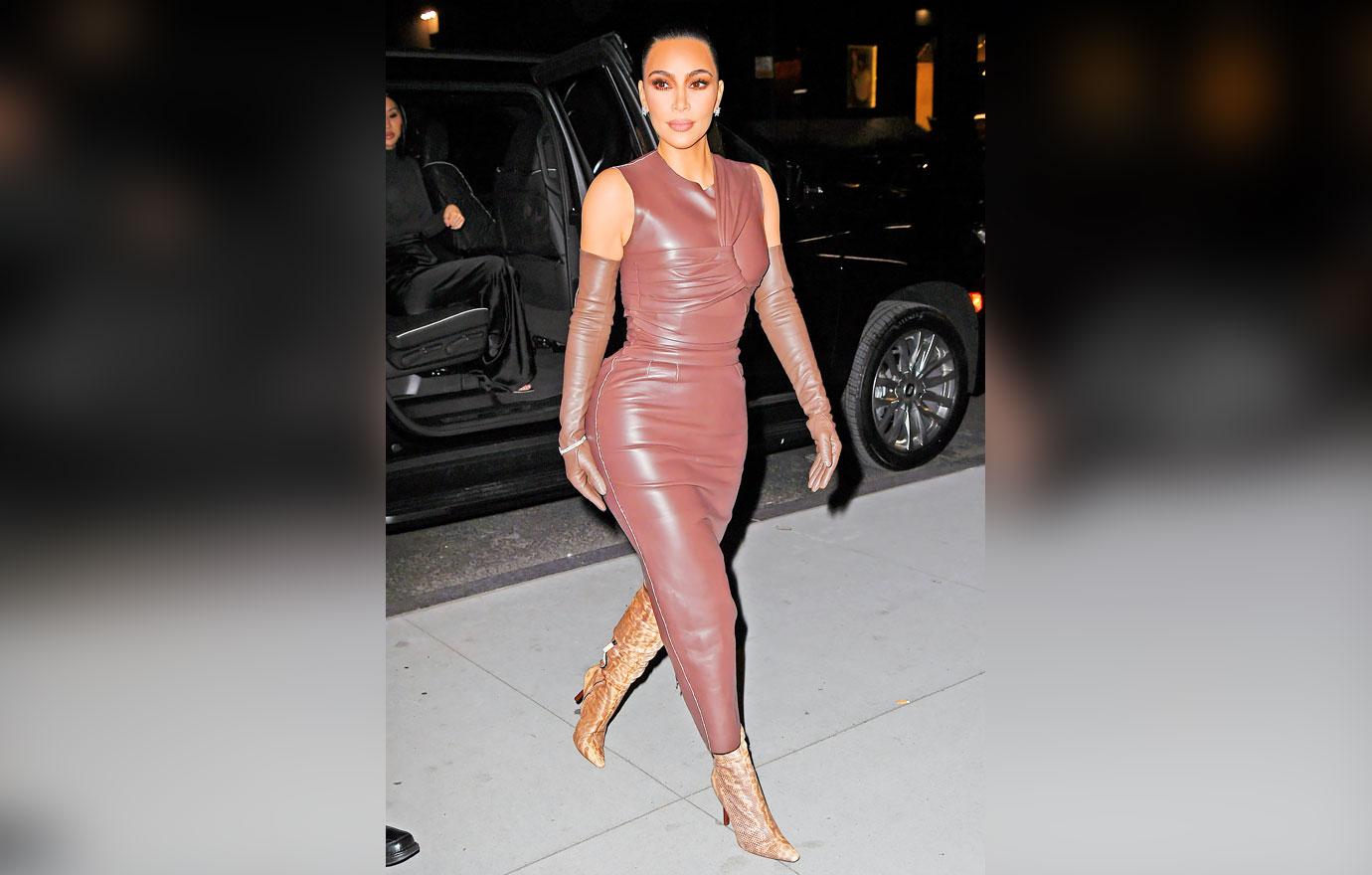 The two shared a steamy kiss as Jasmine and Aladdin, and Twitter blew up with users begging the stars to start dating. While they continue to make headlines, RadarOnline.com has learned that the attraction is only one-sided.
Sources tell us Kim's not interested in Pete, but that won't stop him from trying.
Article continues below advertisement
"Pete just isn't her type," a pal of Kim's told RadarOnline.com. "Have you seen the men that Kim dates? None of them look like Pete. She is happy to have him as a friend but nothing else. Although, you can't blame him for trying."
We're also told that Pete's loving the attention. "Let's just say it, Pete loves dating super famous people. He loves the attention and getting chased around by photographers. Right now, press is camped out outside his home in Staten Island, hoping to catch him with Kim, and he loves it," an insider said.
Kim and Pete are no strangers to their personal life making headlines. Kim is famously going through a divorce with Kanye. Pete ended an engagement to Ariana Grande and has dated big names like Kate Beckinsale, Kaia Gerber, and Margaret Qualley, just to name a few.