Kim Kardashian Spotted At 'Intimate' Dinner With Pete Davidson In NYC, One Day After Their Date In Staten Island
Article continues below advertisement
The 41-year-old former Keeping Up With The Kardashian star was spotted arriving at Manhattan hotspot Zero Bond — an exclusive member's only club — on Tuesday evening.
Kim was dressed to impress, wearing a curve-hugging velvet dress.
Article continues below advertisement
The mom of four made mouths drop — most likely Pete's too — when she showed up to the A-list spot solo in the skintight black number. Wearing matching gloves and boots, Kim's look was so sexy that she practically caused heart palpitations despite not showing any skin at all.
Slicking her long hair back in a braided ponytail, Kim hide her facial expressions by sliding on a pair of dark sunglasses, even though it was pitch black outside.
Article continues below advertisement
Kim arrived at the restaurant with friends, including soon-to-be-married Simon Huck and her bestie Food God (formerly known as Jonathan Cheban). RadarOnline.com is told she met Pete inside. The duo sat in a "separate area to dine" with their group for an "intimate" meal, our source revealed.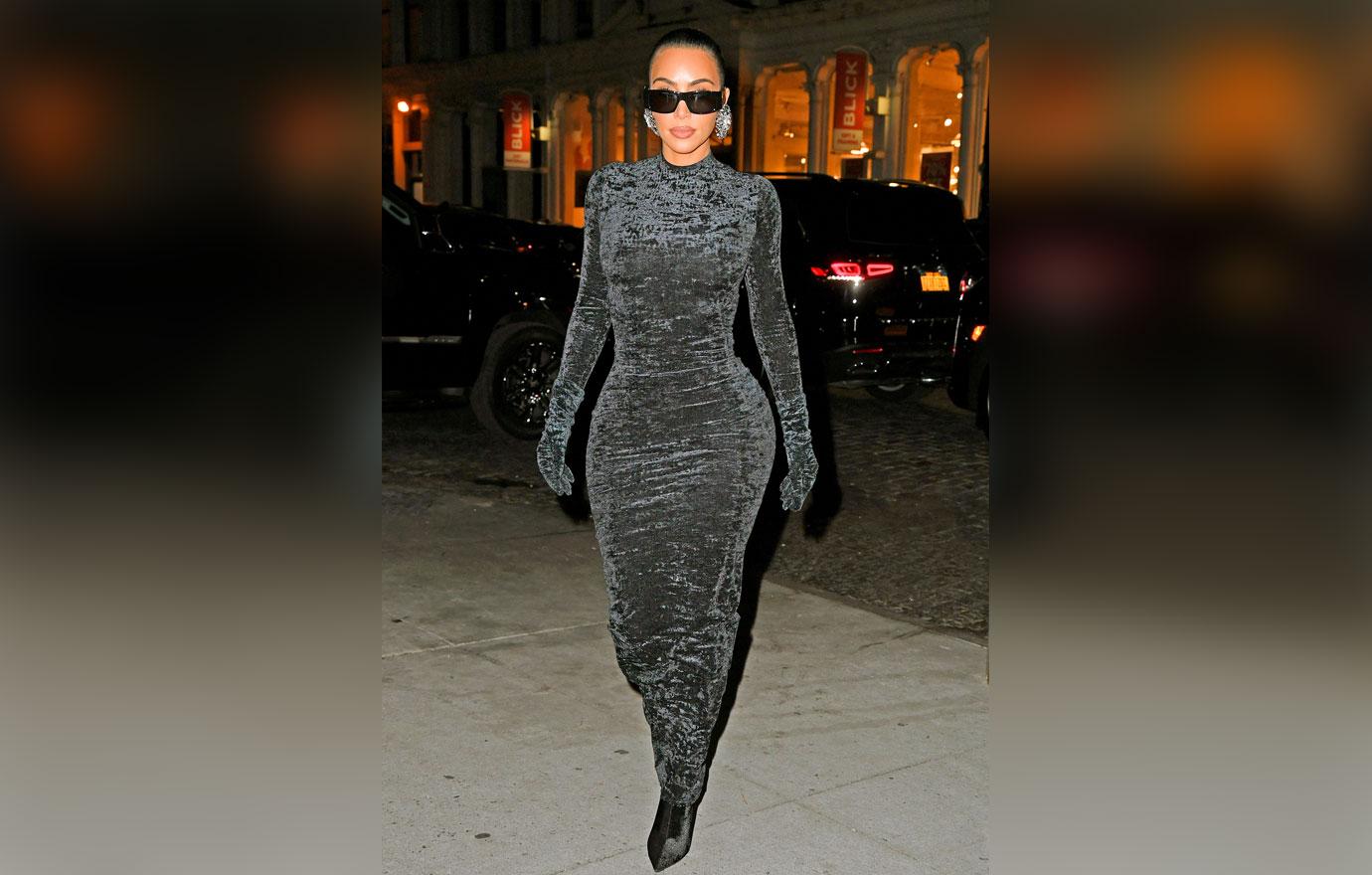 Article continues below advertisement
Their second date on Tuesday comes just hours after Kim went all the way to Staten Island for dinner with Pete at his favorite local restaurant. The two attempted to go incognito by slipping in the back entrance of the famed Italian eatery Campania.
According to Page Six, Pete "arranged a dinner on the rooftop."
Fans went nuts when photos emerged showing Kim holding Pete's hand over the weekend, weeks after they shared a steamy kiss as Jasmine and Aladdin on SNL.
Sources tell RadarOnline.com, Pete's been pursuing Kim for weeks, but his motivation might be for the wrong reasons.
Article continues below advertisement
"Let's just say it, Pete loves dating super famous people. He loves the attention and getting chased around by photographers. Right now, press is camped out outside his home in Staten Island, hoping to catch him with Kim, and he loves it," an insider told us.
"The only time photographers care about Pete is when he is dating someone famous," another source said. "With Kim he has hit the jackpot."