Khloe Kardashian Takes Off Massive Diamond Ring Following New Tristan Thompson Cheating Allegations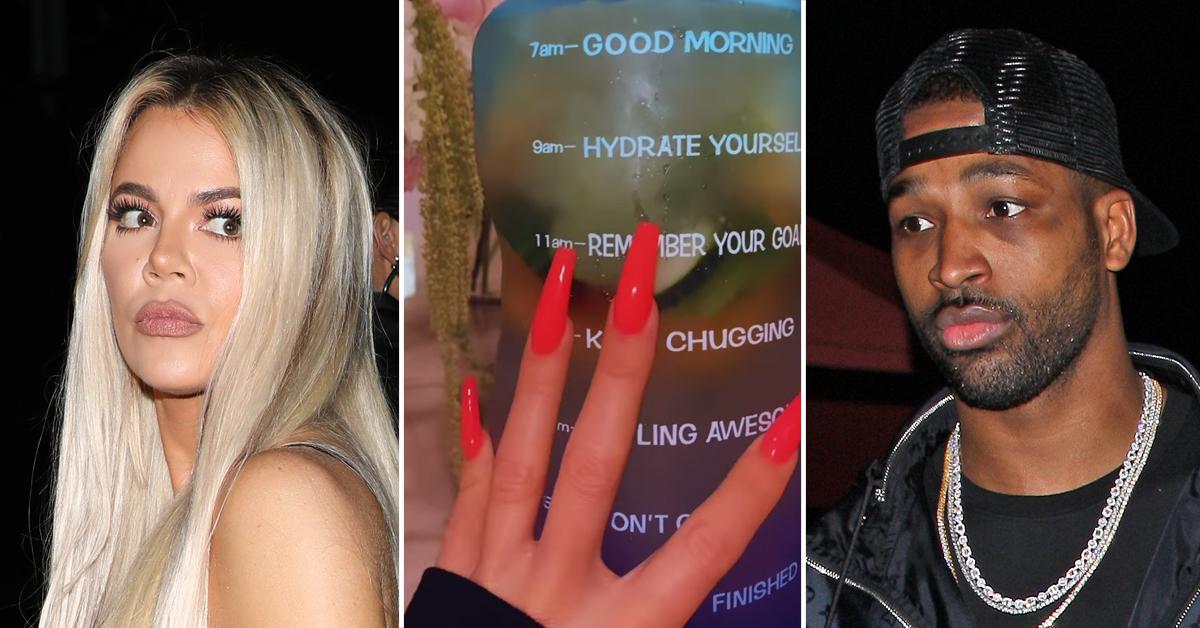 Article continues below advertisement
Over the weekend, the 36-year-old Keeping Up with the Kardashians star, Good American mogul and mother of one took to her Instagram Story to talk to her 140 million followers about her…water consumption?
While it's not unusual for the Revenge Body star to document her health and fitness journey on social media, we couldn't help but notice that the massive, teardrop diamond ring NBA star Tristan Thompson is believed to have given her at the end of last year was not in its usual place – on her left ring finger.
Article continues below advertisement
The jewelry removal comes shortly after a model named Sydney Chase recently claimed she slept with the Cleveland Cavaliers player multiple times this year.
Article continues below advertisement
But back to KoKo's videos. She posted two separate clips – the first one being around 30 seconds long, the second just over 45 – of her left hand grazing her one-gallon water bottle, which she said her nutritionist recommended she consume once a day. In both videos, Kardashian's left hand can be seen sliding up, down, left right – all over the massive bottle – as she's heard talking about her "water journey."
"I believe this is day four of my water journey. So far, I've completed every day, and I've finished this entire gallon jug," she rambled, making it painfully clear there was no ring on that finger. "Today, I put fresh ginger, cucumbers, mint leaves, lemon slices, and I accidentally cut some grapefruit. It must've been too early 'cause I thought I was cutting an orange, although they're very different sizes, I know. And I used some of my remaining orange from the other day, and then I just put a couple grapefruit slices, so I'm sure it'll taste just as good."
Article continues below advertisement
In case her followers weren't paying attention the first time, Khloe made sure to repeat the ingredients of her H2O cocktail, counting them on her fingers. "That's fresh ginger, fresh mint leaves, cucumber, lemon and oranges," she explained. "I was gonna stop there, but I did add a couple grapefruit slices. So, happy hydrating!"
Like, girl, message received.
Article continues below advertisement
It's been over a week since Sydney Chase claimed during an interview that she "did it" with Thompson in January after he allegedly told her he was single. She claims the two saw each other again in April after True Thompson's 3rd birthday party in Los Angeles.
Sydney also shared direct messages she allegedly received from Tristan, saying Khloe was not his "type" but that she was.
Article continues below advertisement
Over the weekend, the model elaborated on the matter in a TikTok video, saying she first met Tristan in November. "And then the last time we had contact – besides when he messaged me after finding out about the interview – was the day after his daughter's birthday party when he just got back home from Boston," she said.
To make matters even worse, Chase then posted a screenshot of a direct message allegedly sent to her from Khloe's Instagram account. The reality star reportedly wrote to Chase, "Hey Sydney, this is Khloé. I would appreciate it if our conversation can remain confidential." Kardashian has yet to address the situation publicly.
Article continues below advertisement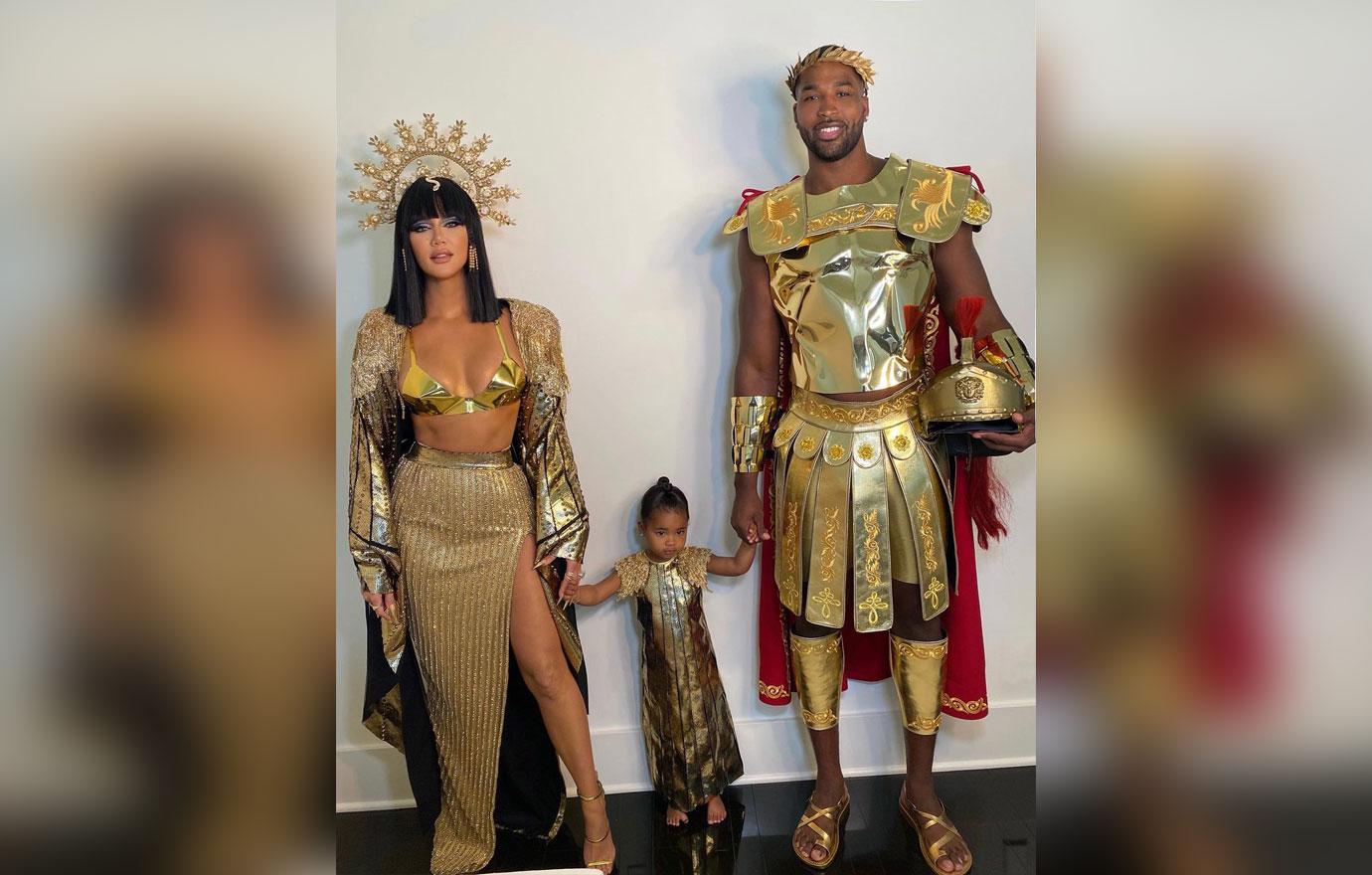 After that, a woman who claims Tristan is the father of her son – Kimberly Alexander – posted a lengthy note to Khloe, saying, "I think you're messaging the wrong [woman]. Umm come here sis! We got lots to talk about. Remember you said True needs siblings well she got two and maybe one on the way. I gots tea pooh."
Article continues below advertisement
Poor Khloe. In March of this year, she appeared to confirm she was fully back on with her baby daddy. She celebrated his 30th birthday by gushing over him on Instagram, to which he replied, "I thank God for the beautiful and loving woman you are."
However, as fans know, this is only the latest in a long line of cheating allegations that have plagued the basketball player's rocky relationship with the KUWTK star.