Khloe Kardashian 'Mortified' Tristan Thompson Snuck Alleged Third Baby Mama Maralee Nichols Into His LA Home: 'She Sees His Place As An Extension Of Hers'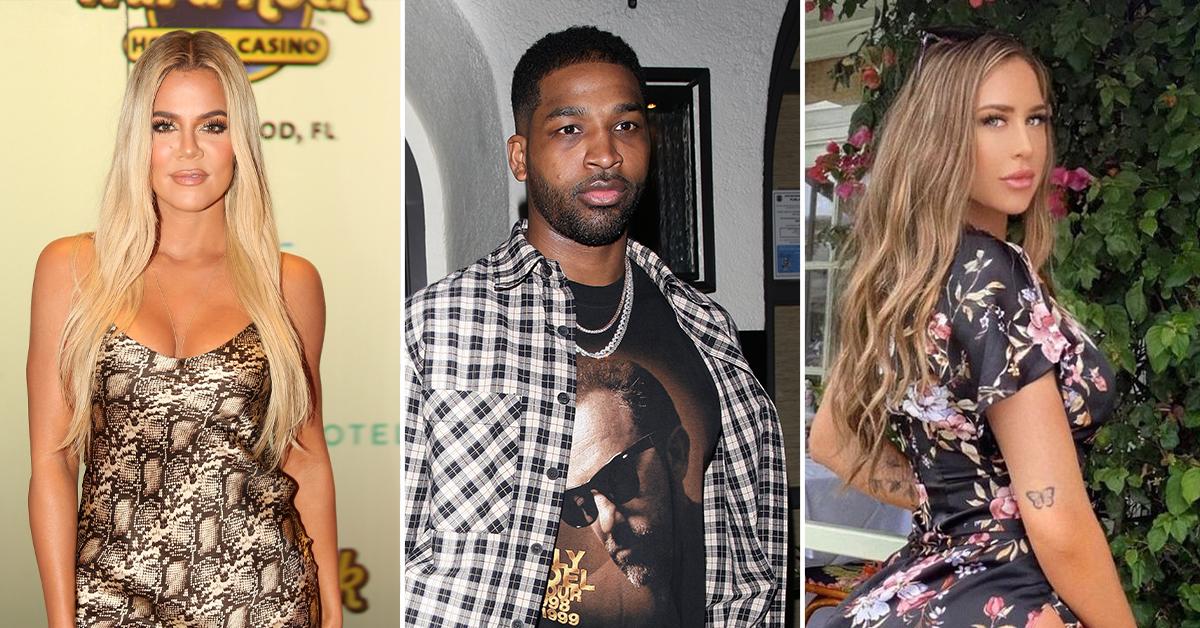 Khloe Kardashian was reeling when she found out her on-off boyfriend and baby daddy, Tristan Thompson, was allegedly expecting a third child with another woman.
But when she learned that said woman – Texas fitness trainer Maralee Nichols – had been to the NBA star's Los Angeles home, she was irate.
Article continues below advertisement
"To call Khloe upset would be an understatement," a source told The Sun. "Khloe suspected Tristan stepped out on her during Covid, but did not know that he invited other women to his home until the legal documents were released."
"She sees his place as an extension of hers, and is mortified now that she knows the mother of his new baby spent time there," added the insider, who noted that the timing and details of the scandal were particularly hurtful to the Good American founder.
Article continues below advertisement
"He's basically admitted that he was dealing with this other girl around Christmas, a time she feels is sacred to their relationship," said the source. "The truth is that she feels that she can't take him back publicly even if she wanted to, because she fears there'll just be another woman with another story and her family have basically forbidden it."
When Nichols first filed her lawsuit against Thompson, seeking child support, he claimed he had only slept with her once in March during his birthday festivities in Houston.
However, in new court documents, the basketball player admitted, "We saw each other sporadically between December 2020 and March 13, 2021 and did not have sexual intercourse in California during that time."
Article continues below advertisement
Per his declaration, Tristan met Maralee "at someone's house" in L.A. last December but claims he cannot remember if they slept together during that visit.
He insisted the two were not romantic and that "there were only Snapchats of 'where' and 'what time' we would hook up and what hotels would be used." His username for their conversations was "blkjesus00."
Article continues below advertisement
"We did not have any dates in the traditional sense at any time; there was no dining at restaurants, going to movies," wrote Thompson.
He claims he's ready to submit a DNA test; however, he noted that if he is "found to be the father," he "will not be seeking custody or visitation."