Jessica Alba Ditches Wedding Ring After Admitting Husband Cash Warren Is More Like A 'Roommate' & Spark Is No Longer Alive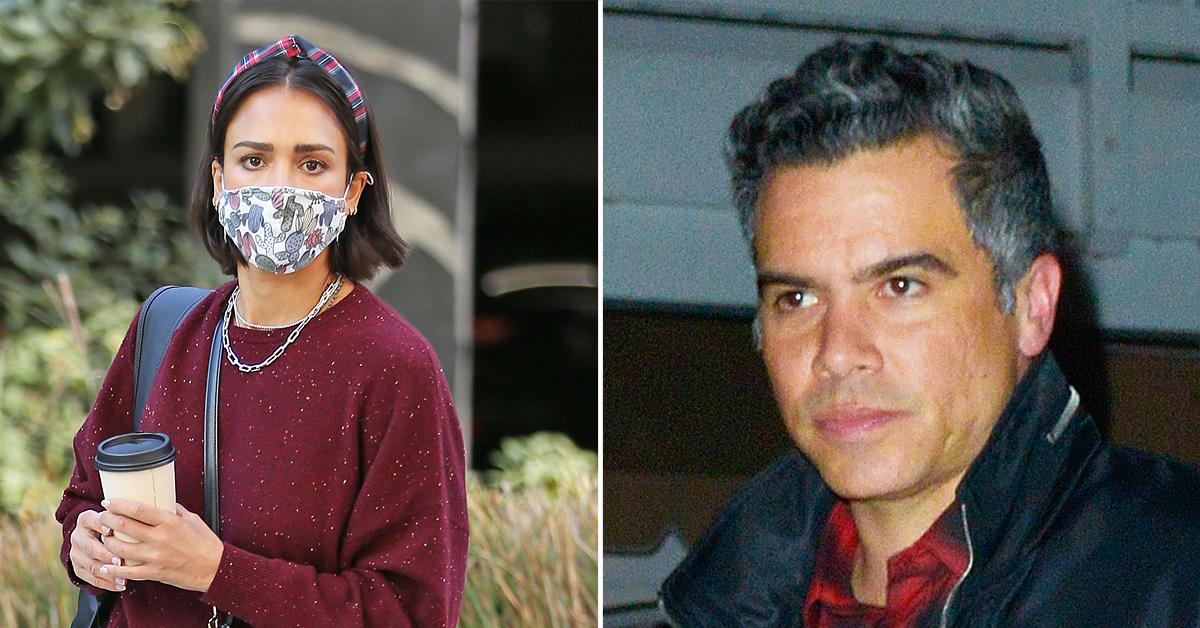 Jessica Alba is adding fuel to the divorce speculation by stepping out without her wedding ring on, months after admitting the spark is no longer alive between her and her husband-turned-roommate Cash Warren.
Article continues below advertisement
The 40-year-old actress' ring finger was noticeably bare when she stepped out for an afternoon coffee run in Los Angeles on Wednesday. Wearing a burgundy sweater, flared high-water pants, and boots, Alba accessorized with a crossbody bag, a patterned face mask, and a headband — but all we noticed is her naked digit.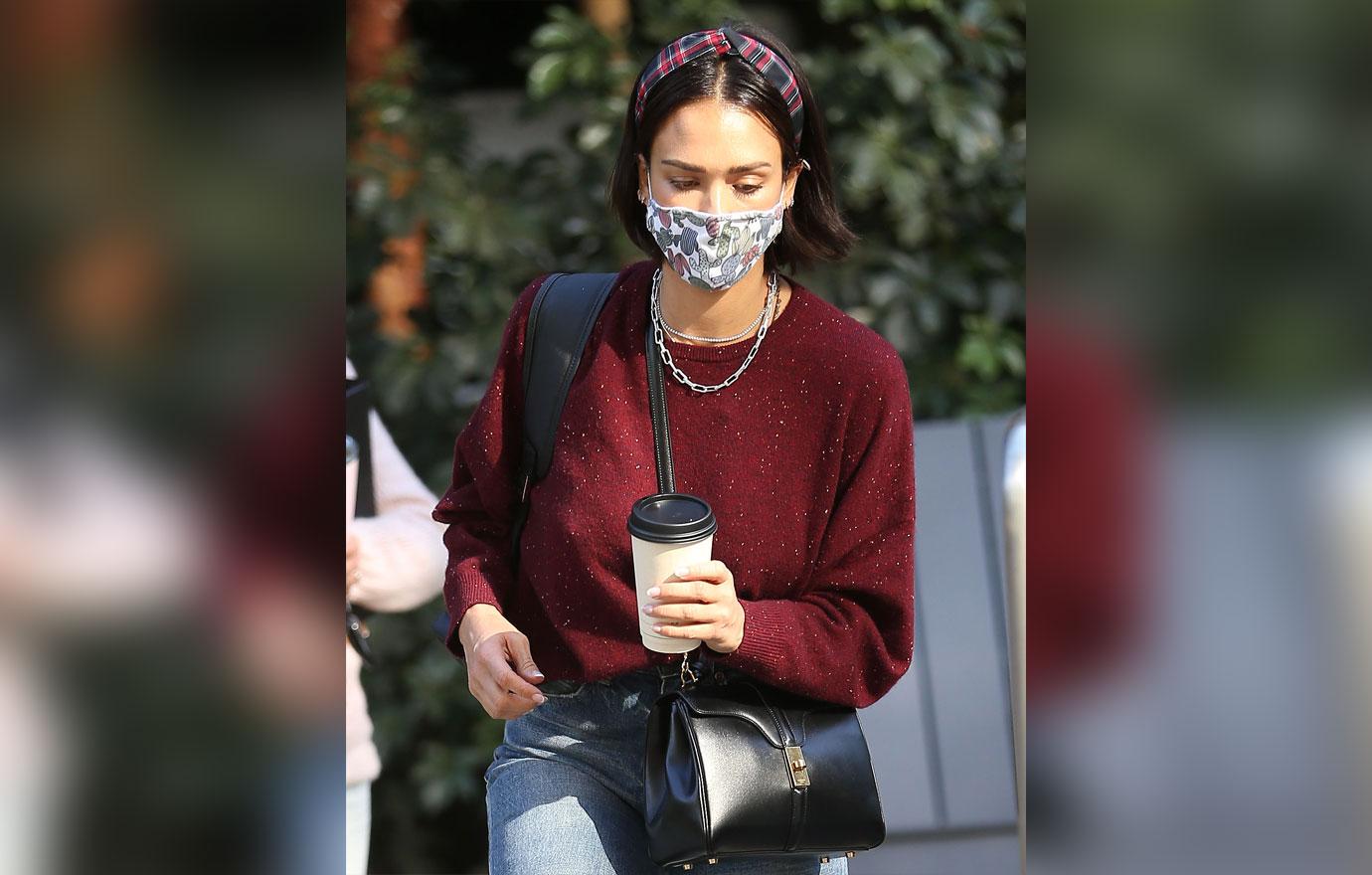 Article continues below advertisement
Walking with her coffee cup in her left hand, Alba was clearly not trying to hide her ringless finger from the camera as the paparazzi snapped away.
Article continues below advertisement
"It's all rosy for 2 1/2 years. But then after that, you become roommates," Alba stated in July. "You're just going through the motions. You have the responsibilities. It's a lot of, like, checking the boxes, right?"
Alba and Cash share three kids together — daughters Honor, 13, Haven, 10, and son Hayes, 3. The Honey actress told Katherine they used to make time for date nights but "that stops, because of whatever."
Article continues below advertisement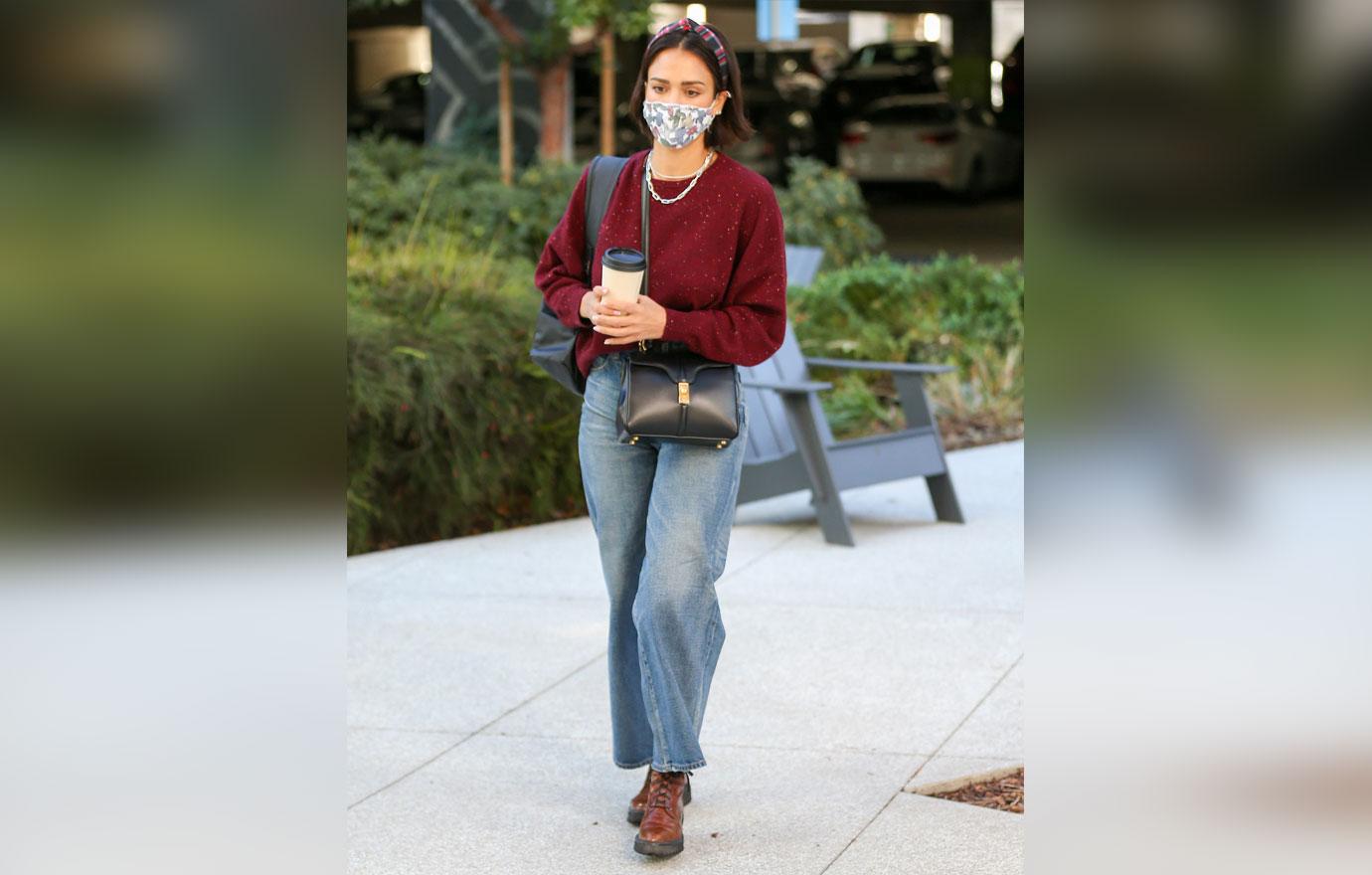 Admitting she sometimes takes her husband for granted, Alba said, "We have, like, obviously the friendship, the comfort of, like, 'you're not going anywhere,' and so sometimes you don't treat those people the best, right? You don't consider their feelings in the way that you would consider other people's feelings."
Adding, "So that is something that I think is a constant one to work on."
Article continues below advertisement
Ending her rant, Alba said she didn't have the answers to what makes a happy marriage. "If you've figured it out in your relationship, let me know," she joked to Katherine, referencing her vows to Chris Pratt.
While Alba and Cash have not addressed the divorce speculation, he was her plus one on the red carpet last month. Cash came to support Alba at the Baby2Baby Gala, which shines a light on Hollywood moms.
They looked happy while posing for shots, but Alba kept her ring finger hidden the whole time.