Khloe Kardashian Backstabs Caitlyn Jenner By Showing Her Opponent California Governor Gavin Newsom Public Support
Khloe Kardashian has made it clear that her loyalty – at least politically – is not to family.
Article continues below advertisement
The 36-year-old Keeping Up with the Kardashians alum and Good American founder seemed to confirm that California Governor Gavin Newsom, and not Caitlyn Jenner, has her vote when she retweeted a recent message from the politician.
Article continues below advertisement
On June 15, the country's most populous state reopened after spending more than a year in a pandemic-induced shutdown, and both Newsom and Kardashian took to social media to celebrate the "good day" that it was.
"Good morning California," Gavin tweeted Tuesday morning. "It's reopening day. We've administered over 40 million vaccines."
Article continues below advertisement
"Now…" he went on. "No more social distancing. No more capacity limits. No more colors or county tiers."
"And if you're vaccinated," he added, "no more masks."
Article continues below advertisement
Khloe, who boasts 29.3 million Twitter followers, retweeted the message from her ex-stepdad's political nemesis, which seems to confirm that she is not backing the 71-year-old two-time Olympic gold medalist in her gubernatorial endeavors.
Article continues below advertisement
Later in the day, Caitlyn was spotted grabbing lunch at Lucky's in the Malibu Country Mart with her live-in manager, Sophia Hutchins, and her controversial advisor, "MAGA Architect" Brad Parscale, who used to serve as campaign manager for former President Donald Trump before being demoted last July.
Two months later, Brad was hospitalized under the Baker Act and 10 of his firearms were seized after his wife reported a suicide attempt at their Fort Lauderdale home.
As for Jenner – who's never run for political office before and has an admittedly spotty voting record – she appeared pensive during the outing while sporting a red-and-white wrap dress and nude sandals.
Article continues below advertisement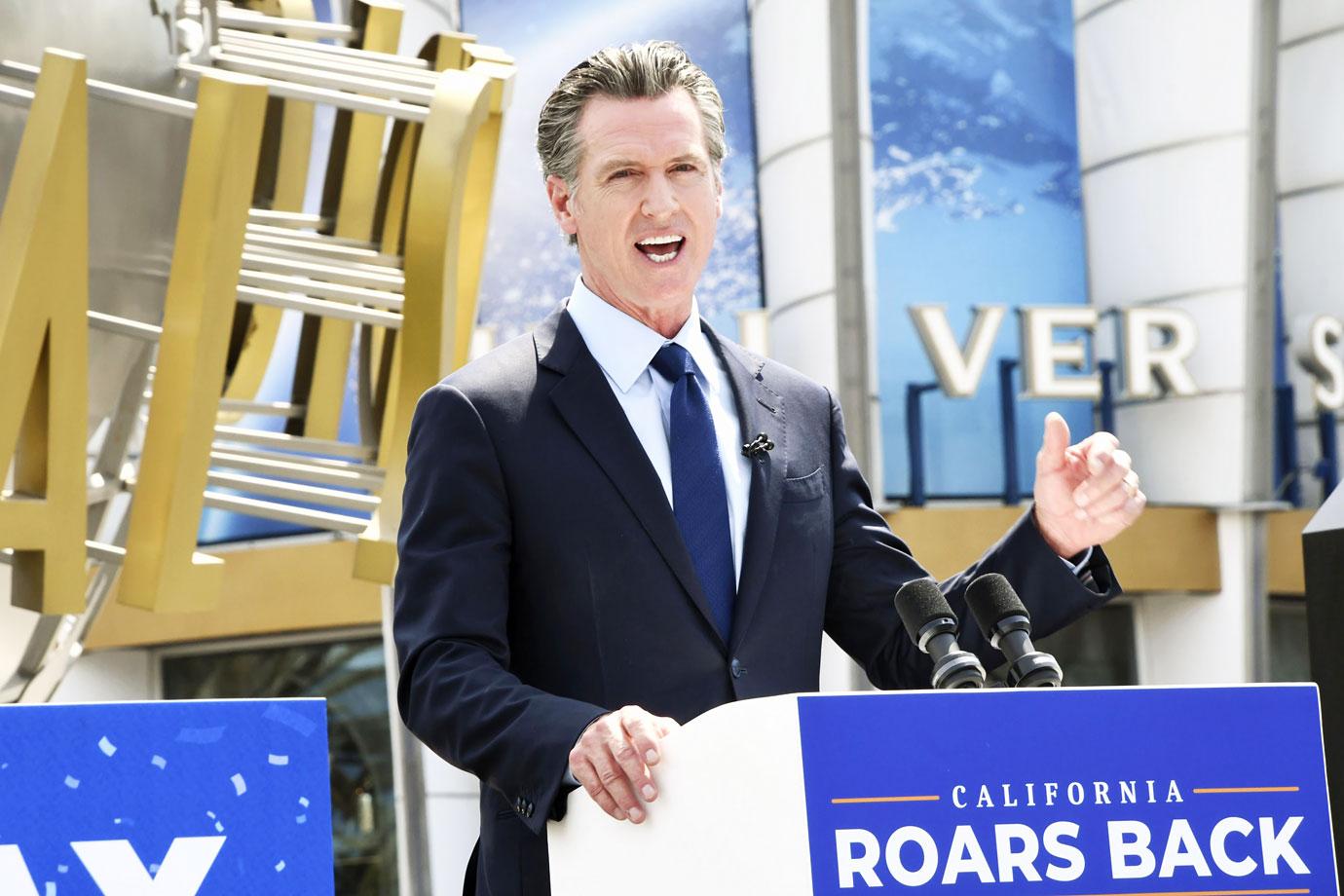 Perhaps she was thinking about her forthcoming appearance on Fox Nation?
Article continues below advertisement
Jenner spoke candidly about her political journey on Wednesday's No Interruption with Tomi Lahren, telling the fellow Republican that the current Democratic governor was "for the elites, not the people."
"We're not a pro-business state. We're against business here in this state," Caitlyn said. "You know, lower taxes, less regulations. I want more people not on welfare, I want more people with the dignity of a job, OK? And so that's why I've always been on the Republican side. But as an inclusive Republican, I am for everybody."
Article continues below advertisement
"I am here for every Californian that's out there. If you don't have an economy, you can't have social programs," she added. "You can't fix things. So that's why I've always been an inclusive Republican."
However, Jenner feels that "the Republican Party needs to change" and that she is "the poster child for change."
Of the public's concerns over her affiliation with Brad Parscale, the gubernatorial hopeful said on The View last week that while she does not "make excuses for anybody," she does believe she has a "good team" around her that will lead her to "victory."