Caitlyn Jenner Fumbles As 'The View' Hosts Whoopi Goldberg & Meghan McCain Grill Reality Star About Gubernatorial Run, Trans Athlete Ban
Caitlyn Jenner fumbled her way through an interview about her gubernatorial run during a Thursday morning appearance on The View.
Article continues below advertisement
Moderator Whoopi Goldberg and hosts Joy Behar, Meghan McCain, Sunny Hostin and Sara Haines pressed the California hopeful every chance they got, but Jenner seemed more interested in bashing the current governor, Gavin Newsom, and the terrible job he's done managing the nation's largest state amid a global pandemic.
In response, Whoopi wondered what Caitlyn would have done differently. She replied by calling out school closures and high gas prices, adding that "Newsom wasn't for the people, he was for the elites."
Article continues below advertisement
"I want to bring hope back... Newsom has destroyed hope," she said, without answering Goldberg's question.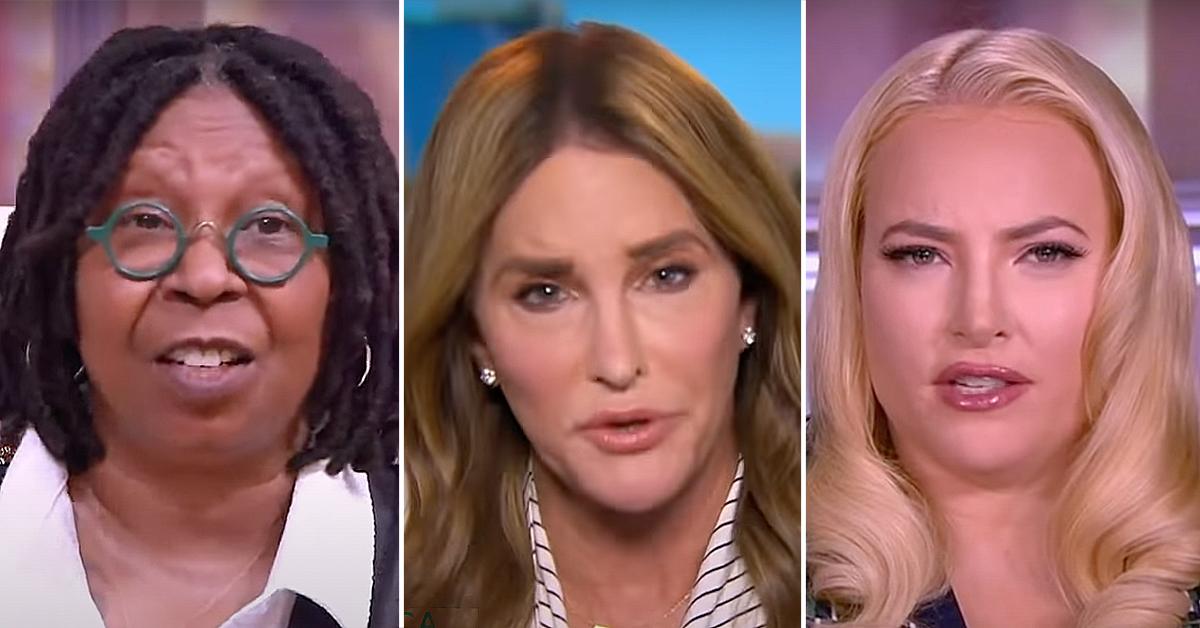 Article continues below advertisement
McCain later echoed Goldberg's opening query, asking the fellow conservative how she planned to "resuscitate the hundreds and thousands of lives and dreams that have been crushed by Gavin Newsom's inconsistent policies."
Jenner's response was to state that other governors, like Republican Ron DeSantis in Florida, had other ways of doing things.
She also dodged the question about whether her famous family – including the Kardashians – was supportive of her campaign, instead claiming she hadn't received any pushback from fellow Republicans over the fact she's a transgender woman and therefore a member of the LGBTQIA community.
Joy then asked the Olympian-turned-reality star why she decided to take on the world's fifth largest economy as her debut venture into politics.
"First of all, I am an outsider. I get that. We are in a state that is controlled by the Gavin Newsoms of the world, and things have to change. Being an outsider I think is a good thing," she replied, simultaneously admitting that she is not familiar with all the tax regulations against which she's campaigning.
"I know it's a tough road as a Republican to win in the bluest of blue states, but I'm not your average Republican," she maintained. "I'm an inclusive Republican."
Article continues below advertisement
For her part, Sunny wanted Caitlyn to clarify what she meant when she said she had surrounded herself with "really great people" for her campaign, given that two of the individuals – Brad Parscale and Caroline Wren – have controversial ties to former President Donald Trump.
On the one hand, Jenner does not "make excuses for anybody;" on the other, she believes she has a "good team" around her that will lead her to "victory."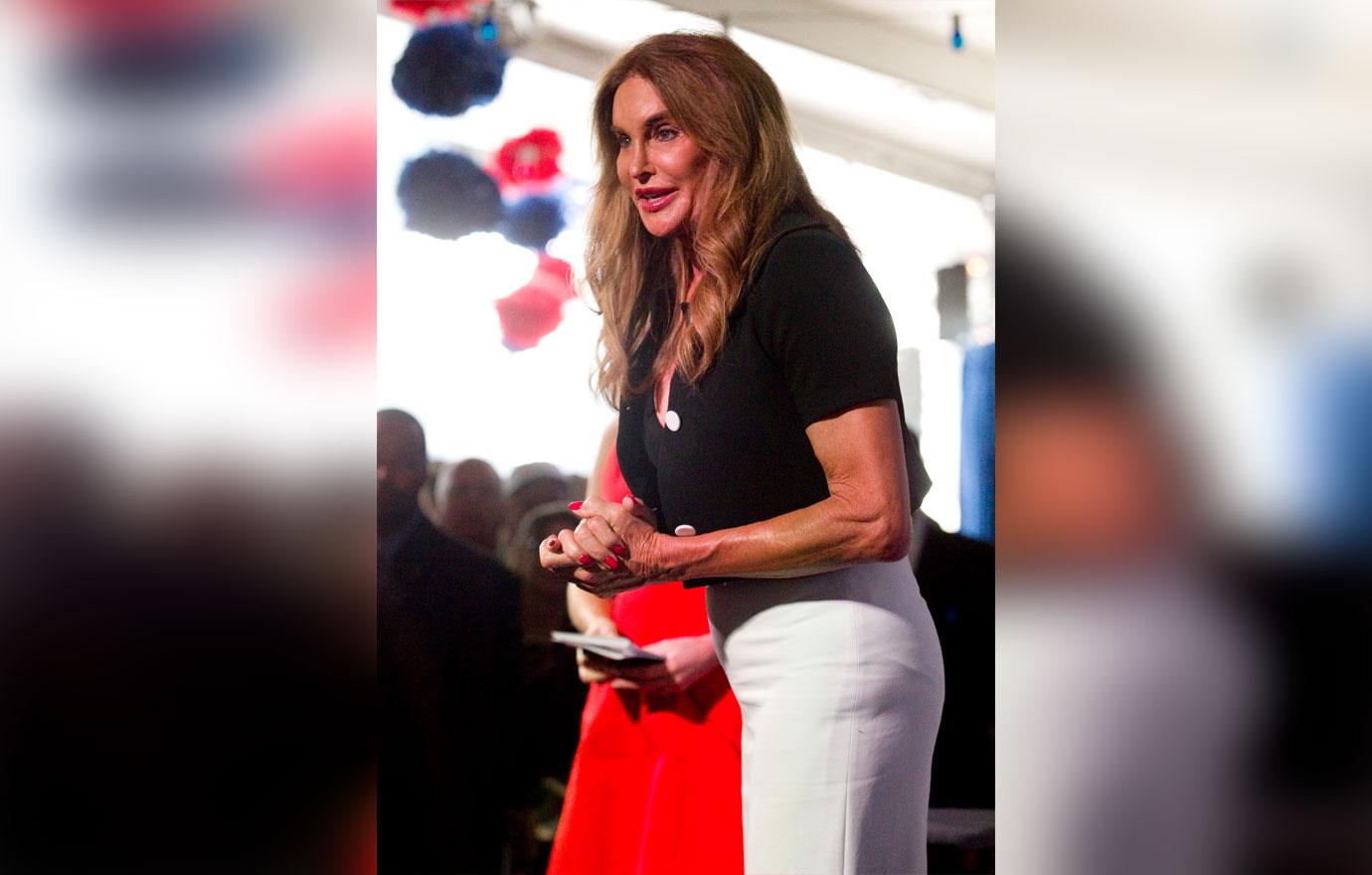 Article continues below advertisement
When Sara pressed her about her supportive stance on banning transgender athletes from competing in sports programs in schools, the trans former athlete herself basically dismissed the problem.
"To be honest with you, it's a very small issue in the state of California. We have so many bigger issues in this state, like immigration. Right now, we have a huge immigration issue in this state. As governor, I would first close the southern border," Caitlyn said, adding that she wants to finish building Trump's wall separating Mexico from the United States.
And on the topic of Trump, Behar wondered whether Jenner was among the Republicans who did not/do not believe that President Joe Biden actually won the presidential election last November.
"I'm not going to to get into that. That election is over with," she replied. "I think Donald Trump did do some good things, and what I liked about Donald Trump is that he was a disruptor."
"But did he win?" Joy pressed.
"He was a disruptor when he was president," Caitlyn responded. " I want to do the same thing. I want to go in and be a thoughtful disruptor in Sacramento."
The issue – the women argued – is not only that Jenner has seemingly no credentials to govern any state, let alone California, but it is also that she has a spotty voting record.
Hostin posed the following: "My question to you is, why should California voters vote for you when my understanding is, in the last 20 years, you did not vote in two-thirds of elections, and although you told CNN's Dana Bash that you hadn't voted in the 2020 election, you actually did vote in the 2020 election. You cast a mail-in ballot. So you haven't really been engaged in the civic process. Why should California voters believe in you?"
"Because I'm the best person for the job. I am a common sense person. I also attract a lot of good people. I would also do everything for the people of the state," Jenner insisted, before taking one more shot at her opponent.