Khloé Kardashian Tears Into Fan Who Accused Her Of Having 'No Self-Worth' Following Talk She Took Back Tristan Thompson
Khloé Kardashian has remained relatively mum on the general public's opinions of her baby daddy's latest antics, but on Monday, the Good American founder had time.
Article continues below advertisement
"At this point @khloekardashian has no self worth. Anyway..." one bold Twitter user shared alongside a headline that read, "Khloe Kardashian gives cheating Tristan Thompson 'yet another chance.'"
"You're telling me you made an assessment about my life because of a random blog?" the 37-year-old Keeping Up with the Kardashians alum fired back. "I think that says more about you than it does about me."
Article continues below advertisement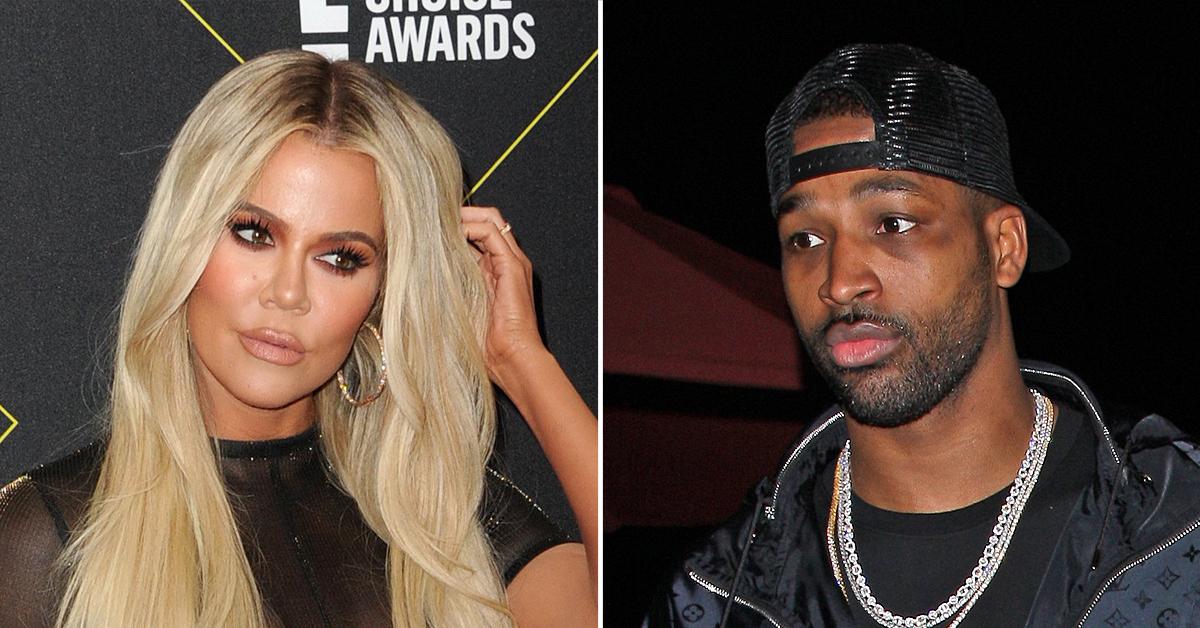 Hours later, the man in question also appeared to chime in on the matter.
"Gossipers are worse than thieves because they attempt to steal another person's dignity, honor, credibility, and reputation which are difficult to restore," tweeted 30-year-old NBA star Tristan Thompson, adding, "So remember this: when your feet slip, you can restore your balance. When your tongue slips, you cannot recover your words. Act accordingly."
Article continues below advertisement
The on-again, off-again, on-again, off-again couple recently made headlines when a few gossip websites cited "sources" who claimed the parents of 3-year-old True Thompson were back together following Tristan's umpteenth alleged cheating scandal.

Article continues below advertisement
But various other more credible outlets quickly shot down the claims, citing their own seemingly more legitimate sources.
Those insiders echoed what Kardashian and Thompson seemed to try to convey via their tweets.
"They are telling people they aren't back together, but have been hanging out pretty often with True," a source close to Khloé told E! News. "She wants him around and they talk every day. Khloe has forgiven him for what he's done and would rather just be on good terms with him."
The insider added that she would "always have feelings towards Tristan" and wished that "these weren't the circumstances."
Article continues below advertisement
A separate source close to the exes reiterated to the outlet that they "have a healthy co-parenting relationship where they put their daughter first."
"It's very important to Khloe that True has a relationship with her dad and that her parents get along," the separate insider explained. "The truth isn't juicy or exciting but that is the truth."
Kardashian and Thompson's last breakup reportedly happened in June, but the public was not privy to that information until the recently traded Sacramento Kings player was accused of cheating on the fashion brand owner at a Los Angeles house party, where he was spotted sneaking into a bedroom with three random women.
Article continues below advertisement
An eyewitness said Tristan reappeared 30 minutes later, looking "disheveled," while another partygoer claimed he was also seen grabbing a girl's butt during the event.
While KUWTK fans felt sympathy for Khloé, Page Six reported that the duo had actually broken up weeks prior to the alleged incident.
It's a convenient narrative considering the two looked pretty cozy at lunch together with their daughter just days before you-know-what hit the fan, but again, they insist it's all just healthy co-parenting.