'RHOA' Star Kenya Moore Seen For First Time Amid Nasty Divorce Battle With Ex Marc Daly, All Smiles With Daughter Brooklyn
Real Housewives of Atlanta star Kenya Moore appears unbothered by her ongoing divorce battle with her estranged husband Marc Daly as they fight over money.
Over the weekend, the Bravo star showed her face to the world hours after Radar broke the story of her ongoing divorce.
Article continues below advertisement
The 50-year-old model posted a video of her playing with their daughter Brooklyn at her home in Georgia. The two were seen smiling and laughing while enjoying the weekend.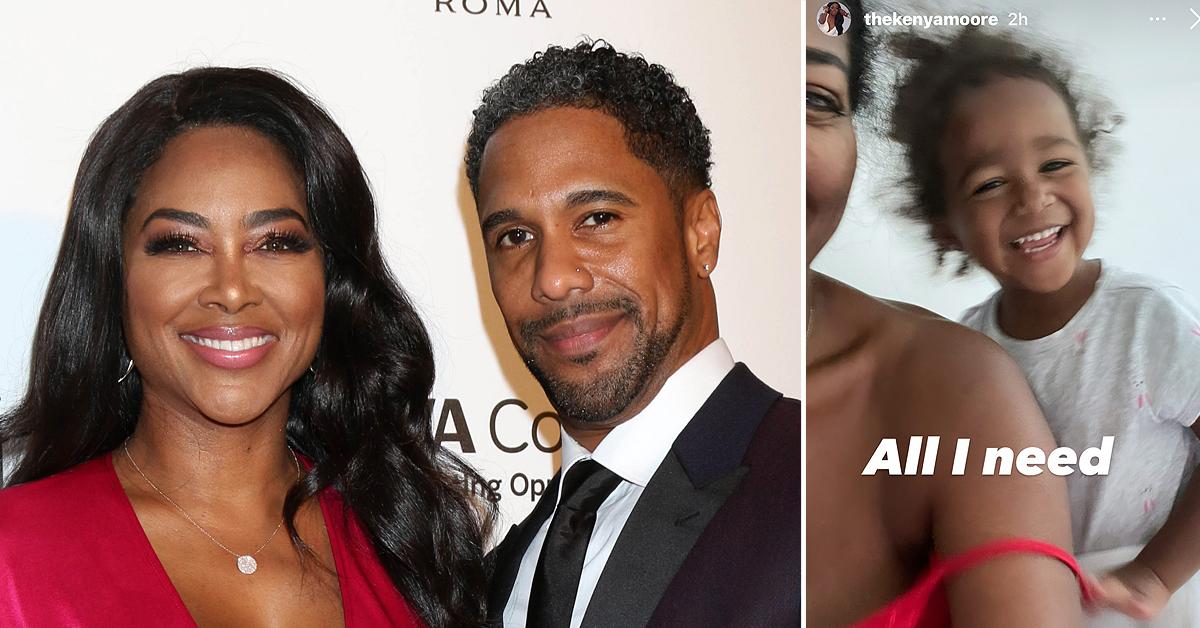 Article continues below advertisement
The timing of Kenya's video is interesting given she doesn't post a ton on social media. It would appear she is trying to send a message to her fans that she is holding up amid despite her marriage falling apart.
As Radar first reported, Kenya filed for divorce from Marc in May. In the court documents, she listed their date of marriage as June 10, 2017, and the date of separation as September 19, 2019.
Article continues below advertisement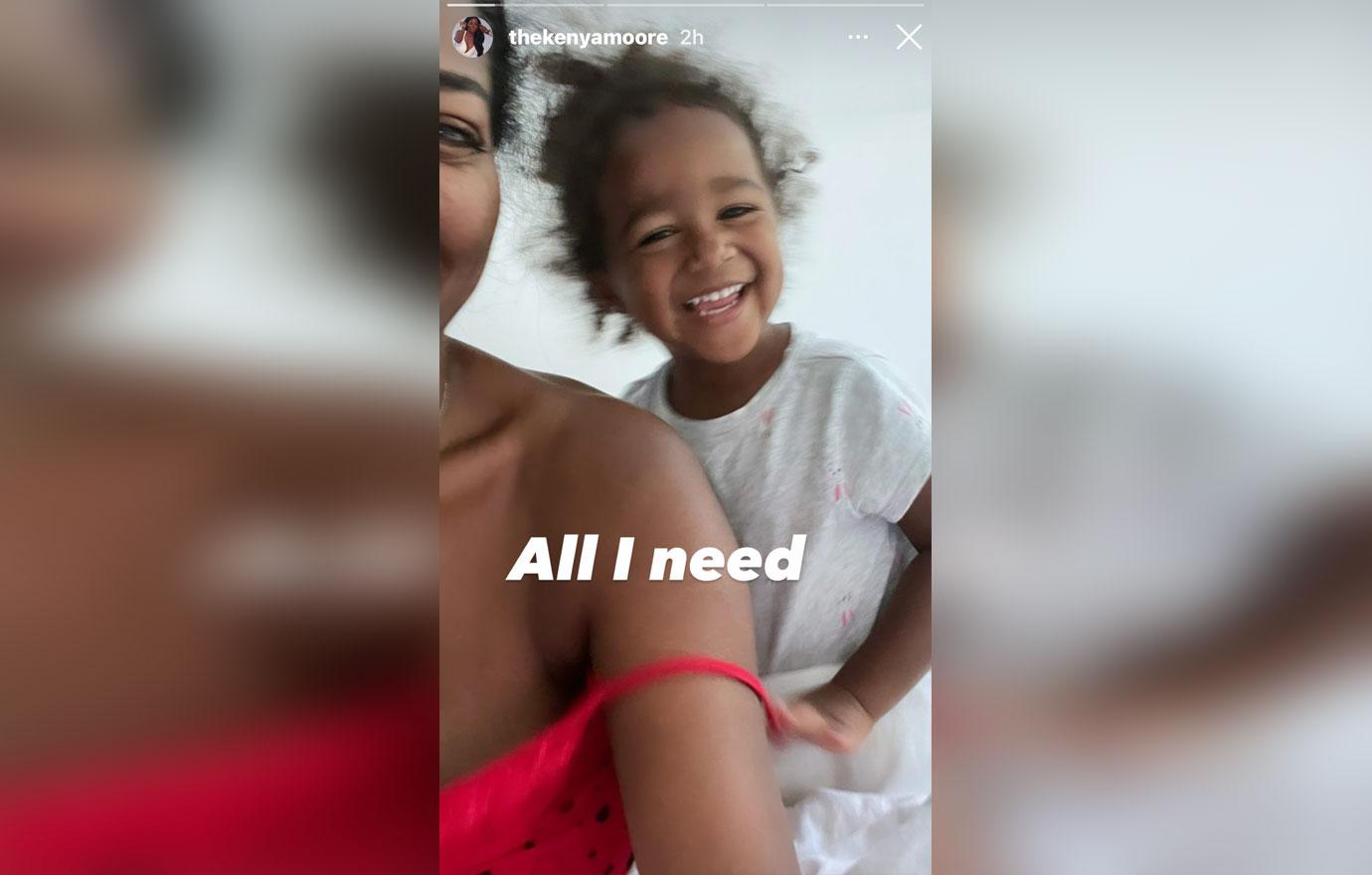 In her petition, Kenya listed the marriage as "irretrievably broken" and said there was no hopes they would get back together.
Article continues below advertisement
The RHOA star is pleading for primary custody of her daughter Brooklyn and wants Marc to only have visitation.
Her lawyers wrote, "the parties have acquired other joint personal property as a result of their marriage by way of gifts or joint purchases which must be equitably divided as well as martial debt which must be equitably divided."
Kenya is even pleading for an emergency hearing in the case.
Article continues below advertisement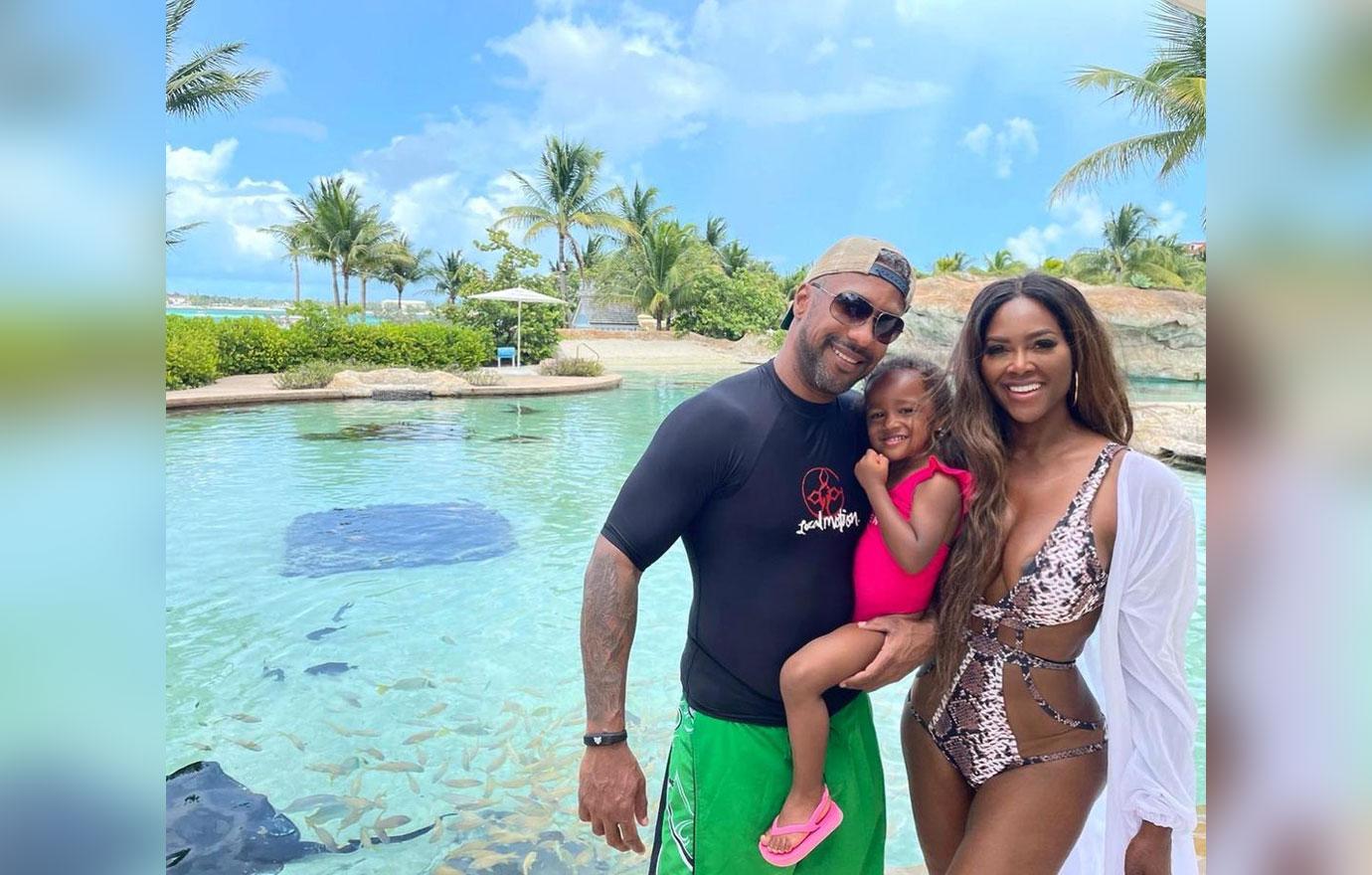 She says, "To date, there are various issues impacting the care, safety and well-being of the minor child that could be continuously impacted if not addressed at least on a 'Temporary' basis. Without assistance and direction for this Honorable Court, it is our belief that the un- resolved matters as to the minor child will continue, and could become irreparable."
Article continues below advertisement
A couple of weeks later, Marc fired back at the divorce asking for joint legal custody but agreed Kenya should have primary custody.
The judge has yet to rule on the emergency hearing. Recently, the publicity-loving reality star rushed to court pleading with the judge to seal the records.
Article continues below advertisement
Her lawyer said Kenya is a "high-profile individual who has a vested and heightened interest in keeping her private life from becoming public. Due to her public persona, the Petitioner's life, safety and privacy interests are generally the subject of media outlets and as such."
The case has yet to be sealed.