Kendall Jenner Emerges With BFF Hailey Bieber After Getting Restraining Order Against Scary Intruder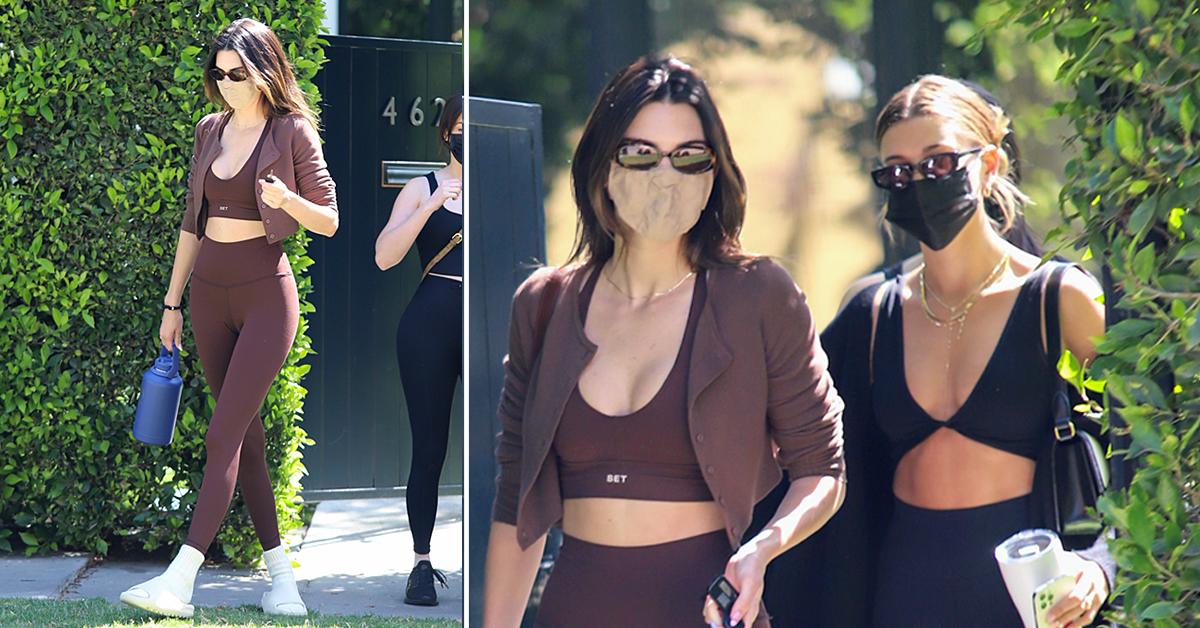 Kendall Jenner is getting back to life as usual after a week filled with scary incidents. The 25-year-old supermodel was spotted with her best friend, and fellow catwalk queen, Hailey Bieber in West Hollywood on Wednesday.
Article continues below advertisement
The BFFs made heads turn when they emerged together in spandex ahead of their mid-week workout. Kendall Jenner seemed at ease despite rushing to court for a restraining order after a terrifying intruder targeted not only her but her little sister Kylie Jenner too.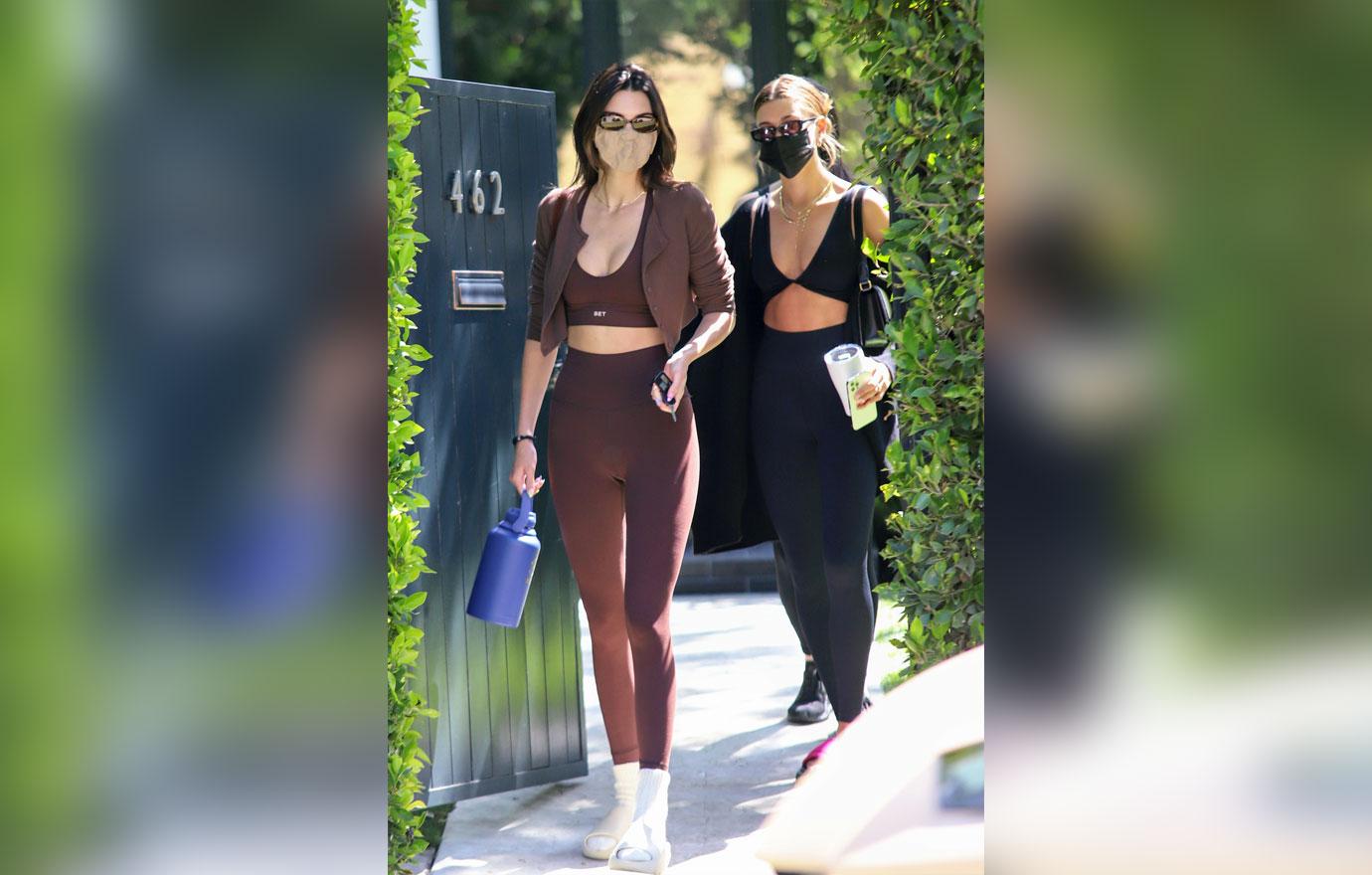 Looking like a tall piece of chocolate, the "Keeping Up With The Kardashians" star oozed luxury in a pair of brown form-fitting leggings. Flaunting her model-worthy curves, Kendall rocked a matching sports bra and slipped into a cute cardigan.
Hailey Bieber followed suit.
Article continues below advertisement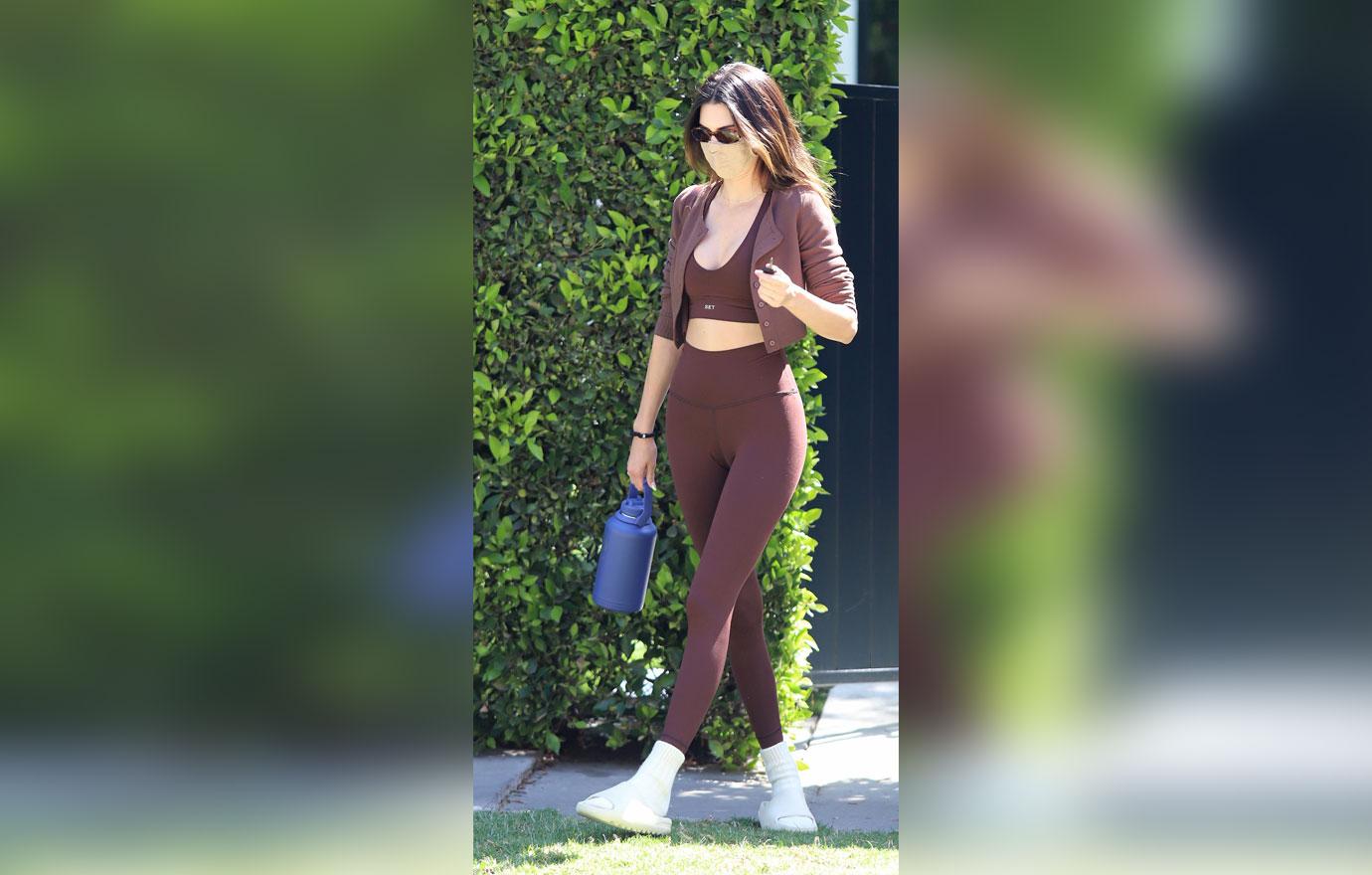 Looking just as stylish as her bestie, Justin Bieber's 24-year-old wife slayed in all black. Sporting skintight leggings, and a sports bra that was held together with a string, Hailey showed her support for her girlfriend after the trespasser forced Kendall out of her own home.
Matching their masks perfectly with their ensembles, both Kendall and Hailey looked more like they were going to a fashion show instead of a sweaty workout session.
As RadarOnline.com reported, the KUWTK star found herself in the middle of a scary incident when a trespasser made his way into her backyard while the model was home.
Article continues below advertisement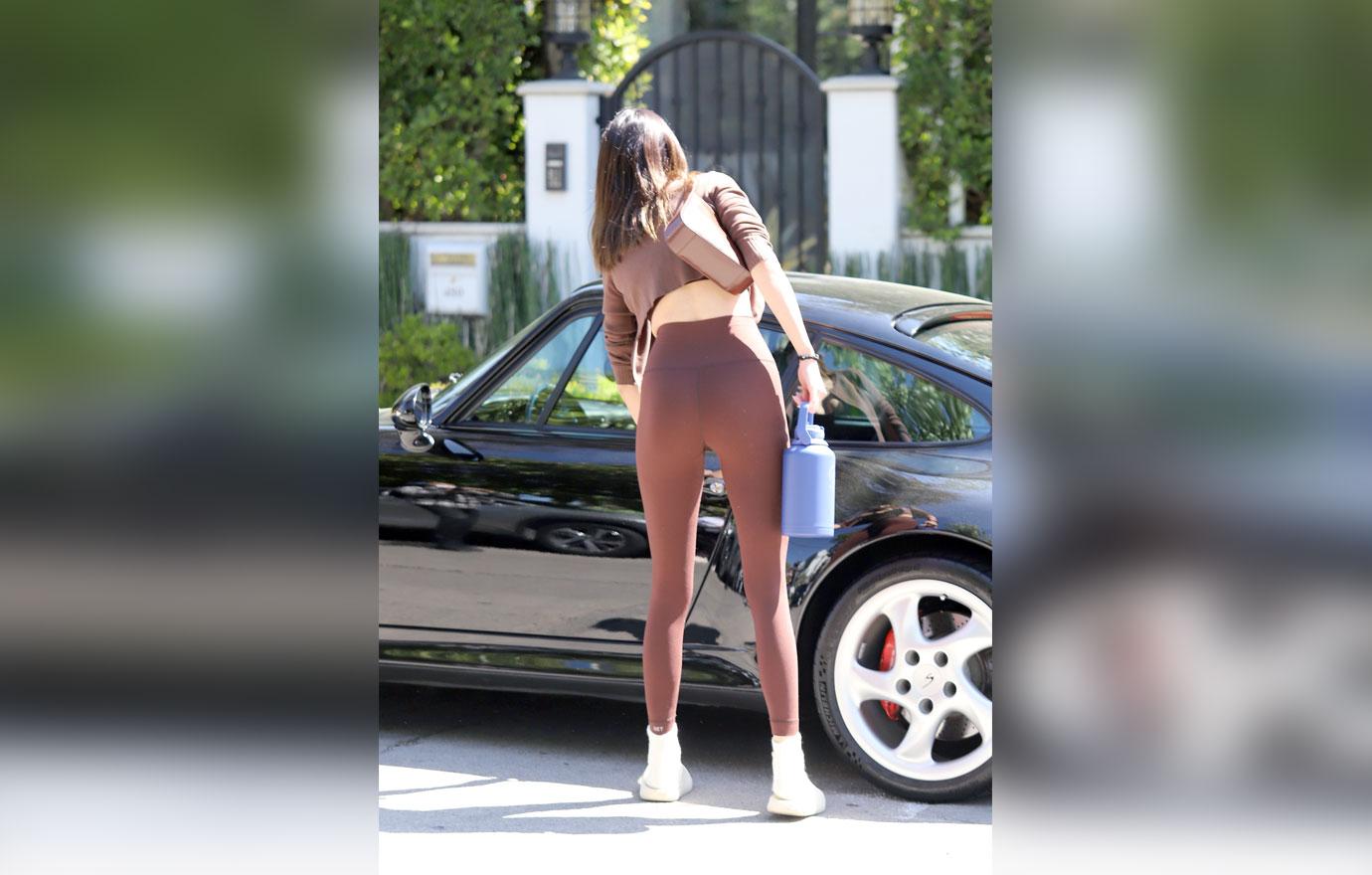 The 27-year-old man reportedly pounded on the windows and screamed her name on March 28 at 2 AM. He got fed up, stripped naked, and took a dip in her swimming pool.
Kendall's security detained the intruder until police arrived and arrested him. The trespasser was only in jail for six hours before he was released and did the unthinkable.
One day later, the same man allegedly showed up at Kylie Jenner's gated community where he was arrested again. Kendall's team rushed to get a temporary restraining order against the individual after it was later discovered the individual had previously been busted for kidnapping.
The restraining order protects Kendall, Kylie, and mom Kris Jenner. The trespasser has been ordered to stay at least 100 yards away from all three of the famous Jenners which is clearly enough for Kendall.