Kendall Jenner Flaunts Shocking Plumped-Up Pout Suggesting She May Have Done Work To Lips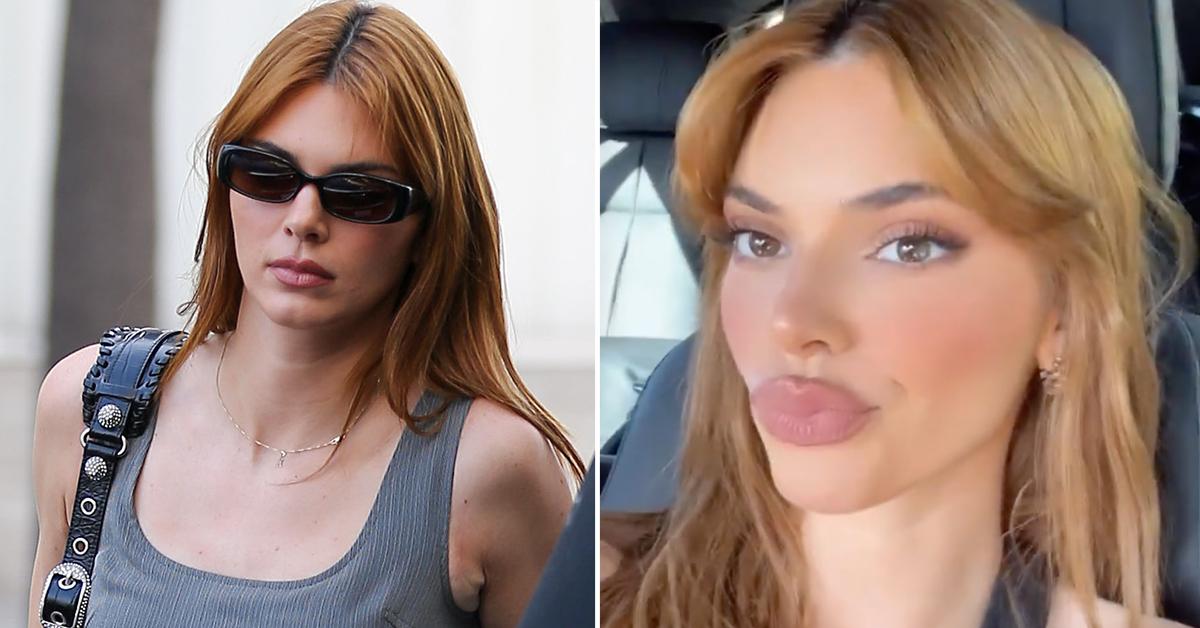 Kendall Jenner is taking a page out of her sister Kylie Jenner's playbook. The 26-year-old model appears to have transformed her face, showing up to an event for her 818 Tequila brand with a much larger puffed-up pout.
The former Keeping Up With The Kardashians star looked like she was sporting brand-new lips, although makeup can do wonders.
Article continues below advertisement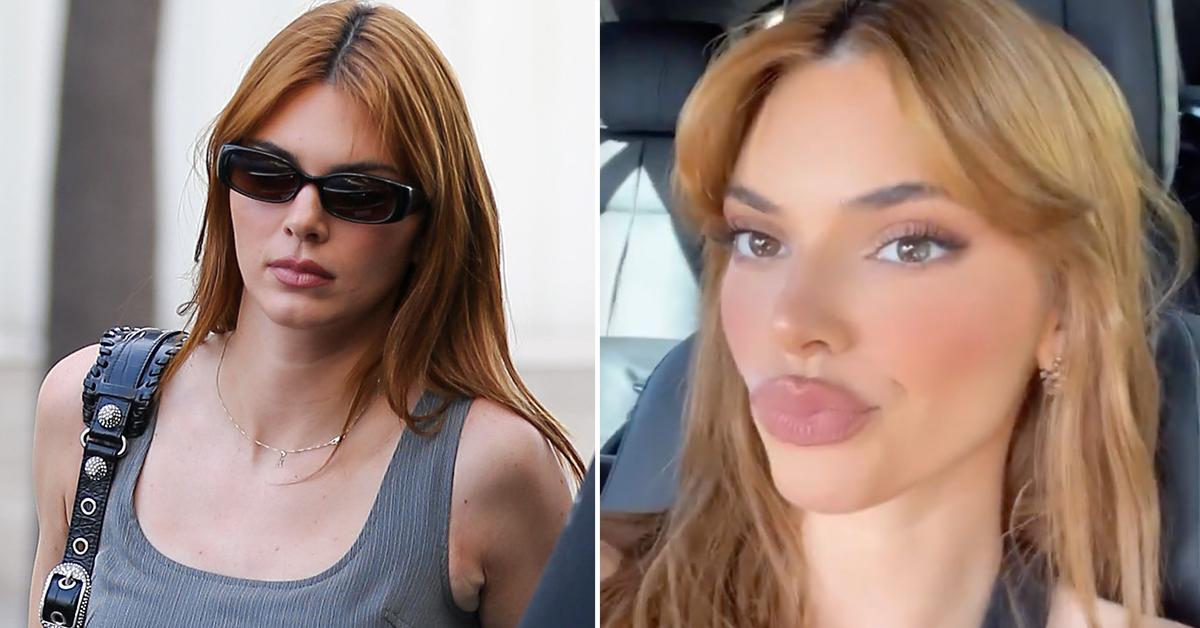 Kendall shocked her followers when she took to her Instagram Stories on Monday, flashing her oversized and possibly recently done lips. Rocking a dusty rose-colored lipstick and liner, the runway vixen pressed her mouth together and blew a kiss to the camera.
While Kylie is the one known in their famous family for her larger-than-life lips, it appears Kendall is attempting to steal the title.
Article continues below advertisement
She continued sporting the massive pout out in West Hollywood while promoting her controversial tequila brand. Sporting a black crop top, Kendall showcased her slender frame in low-cut cargo pants.
Her glossy plumpy pout isn't the only new thing she had done to her appearance.
Article continues below advertisement
Kendall showed up to hotspot The Abbey and Lance Bass' new establishment Heart to hawk her tequila line showing off lighter hair. Wearing her locks down, the reality star-turned-supermodel appears to have given herself curtain bangs and dyed her hair a honey-dew dirty blonde color.
Kendall's appearance change comes just in time for the debut of her family's new reality show, The Kardashians. The series is available on Hulu next month.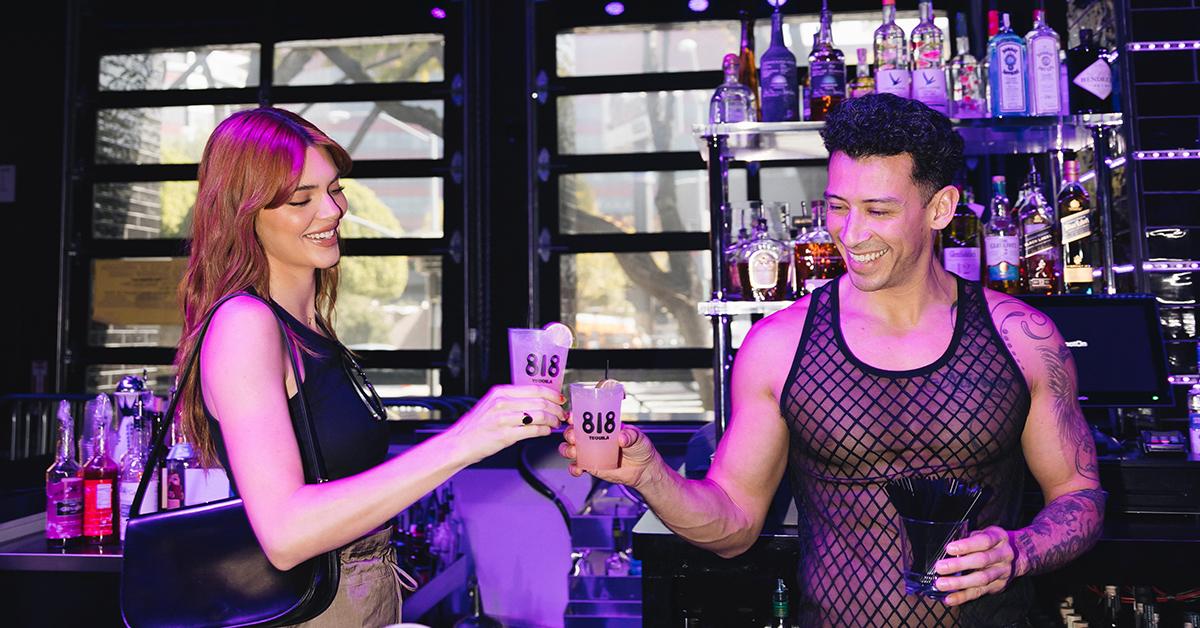 Article continues below advertisement
While Kylie has admitted to getting her lips done, Kendall never has. In fact, she's consistently denied she's had any plastic surgery done, despite photos suggesting otherwise.
After catching heat for sporting what appeared to be lip fillers, Kendall decided to set the record straight.
"I was like, this is CRAZY. I didn't even address it at the time. Because if I address it, people are going to be like, 'Oh, so she's defending herself — she must be guilty,'" she stated in 2017.
"It's all so exhausting. As a model, why would I have my face reconstructed? It doesn't even make sense," she added. "It's crazy because sometimes I feel like people just want me to lose."
Article continues below advertisement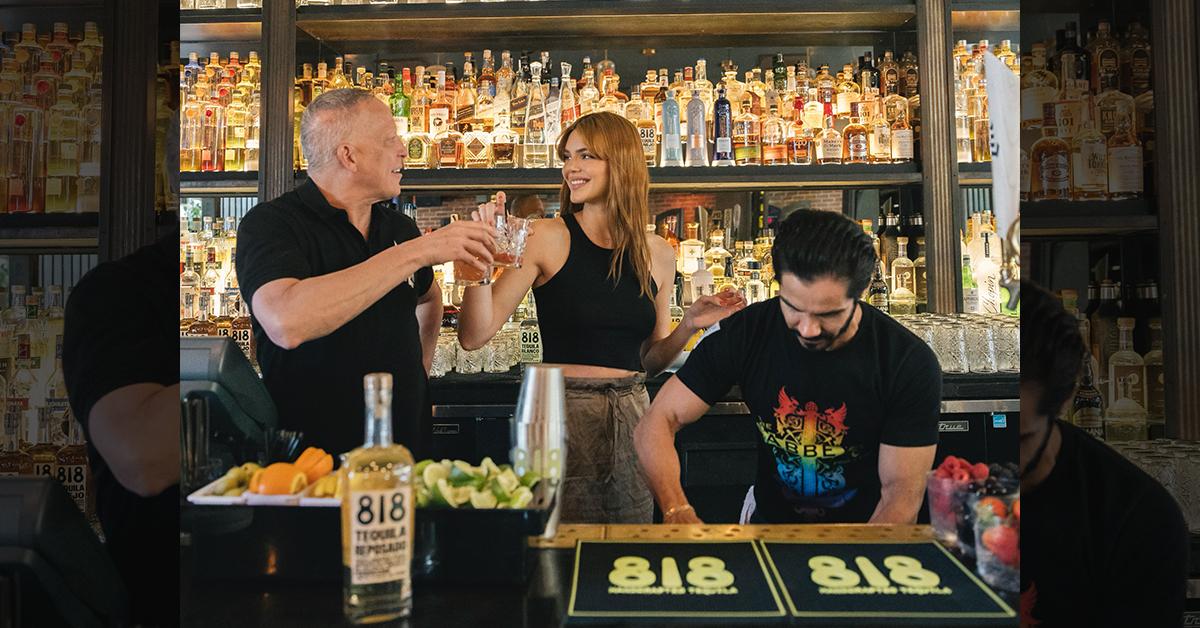 Kendall's ever-changing appearance isn't the only reason she's making headlines. The ex-KUWTK star's tequila brand was recently sued by another alcohol company.
Last month, 818 Tequila was slapped with a lawsuit by Tequila 512 for trademark infringement. The latter claims Kendall's company ripped off their bottle, brand, and name.
818 Tequila isn't worried about the allegations. A rep for Kendall's business told Radar, "818 does not believe there is any merit to these claims. We cannot otherwise comment on the matter."