Kardashians Trashed Over 'Calculated' Travis Scott Move After Rapper Gives Kanye West Address To Chicago's Birthday Party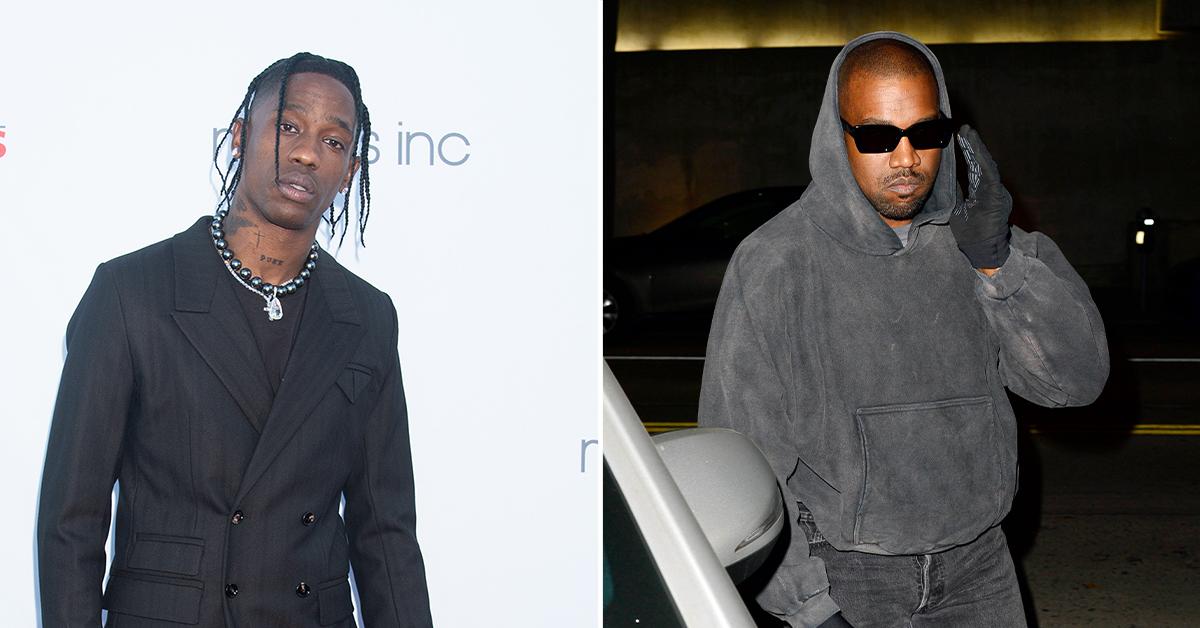 The Kardashian-Jenner clan is getting slammed over what many believe was a "calculated" and pre-planned move when Travis Scott saved the day and gave Kanye West the address to Chicago's fourth birthday party.
Conspiracy theorists sounded off over the weekend after the Donda rapper publically praised Kylie Jenner's baby daddy and made him look like a "hero" who came to the Grammy-winner's rescue when no one else would.
Article continues below advertisement
Article continues below advertisement
But to everyone's surprise, Kanye later shared another clip. He revealed he went to Chicago's birthday only after Travis sent him the address. "I'm so happy right now, I just came from Chi's party," Ye said in the video. "I just gotta shout out to Travis Scott for sending me the address and the time and making sure that I was able to spend that birthday memory with my daughter."
He also praised Kylie, claiming Kim's pregnant little sister let him into the party.
Article continues below advertisement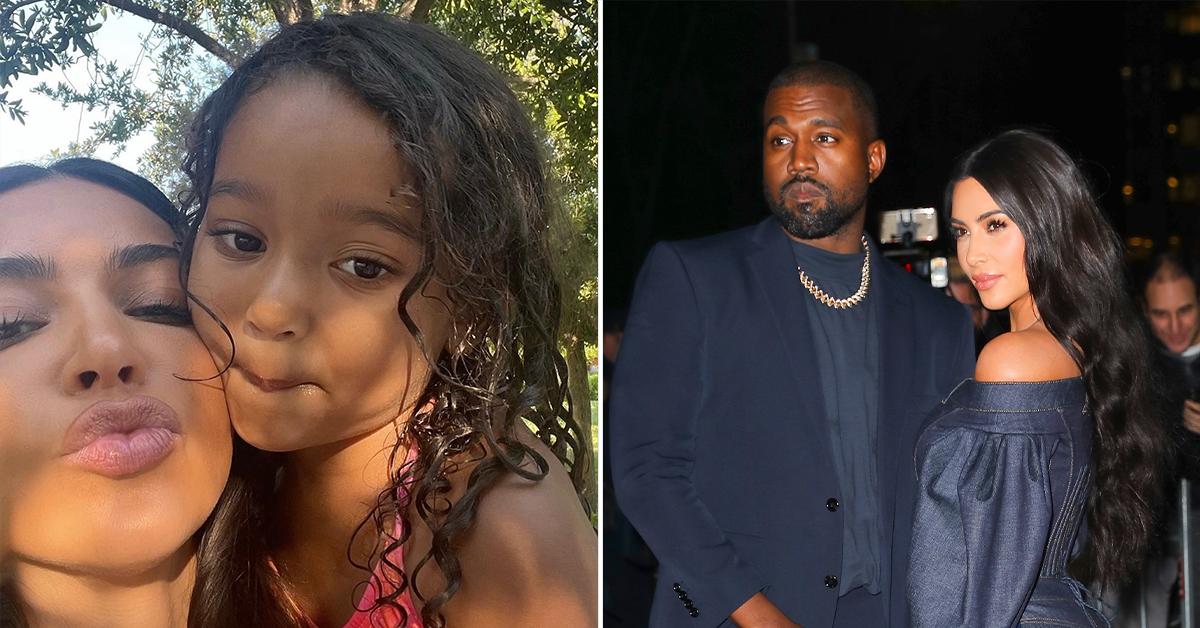 @RealityAshhole started the conversation by tweeting, "And we'll have Travis text him and Kyle let him in so that way Kanye will mention they were the only two who helped them." Kris Jenner's plan worked. Everyone went from hating these two after the Astro concert to now praising them." Others joined in.
Article continues below advertisement
"Kinda think that was all orchestrated to put Travis and Kylie in a better light," one person responded. This family is very calculated!! Now Travis is the 'hero' reuniting a father and his child."
@RealityAshhole wrote back, adding, "We just posted this! And that's exactly what it's looking like now because that's all you're seeing on social media is those two getting praised and trending on Twitter."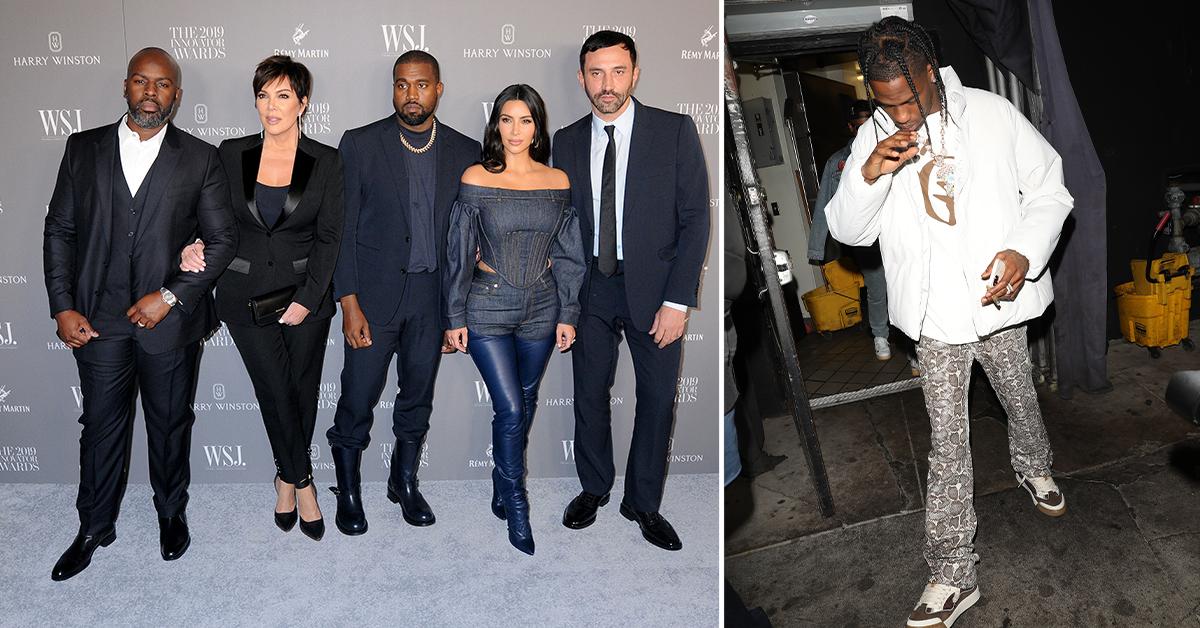 Article continues below advertisement
According to insiders, Kanye was always invited to their youngest daughter's birthday. After crashing the party and painting Kim in a bad light, the rapper threw his own birthday party for Chicago.
"He was always having his own party for Chicago. He had it at 4 PM at his office downtown [in Los Angeles] that he planned, so it's so frustrating he crashed Kim's party and created this narrative that he wasn't invited," a source close to the former couple told Page Six following the weekend drama.