Kanye West Spotted Enjoying Lakers Game At Staples Center After Breaking Down On Instagram In Attempt To Win Back Kim Kardashian
Kanye West was seen enjoying his night out watching the Lakers playing against the Sacramento Kings at Staples Center on Friday night.
A friend accompanied the 44-year-old rapper as they sat in the courtside with the best view of the game.
Article continues below advertisement
Ye was laser-focused on the court throughout the game, but unfortunately, his team didn't win. He was pictured wearing an oversized black leather jacket over a matching hoodie and newsboy cap.
While watching the game, he treated himself to some chicken strips and fries. He appeared to look a bit impatient at certain points when the game got particularly competitive.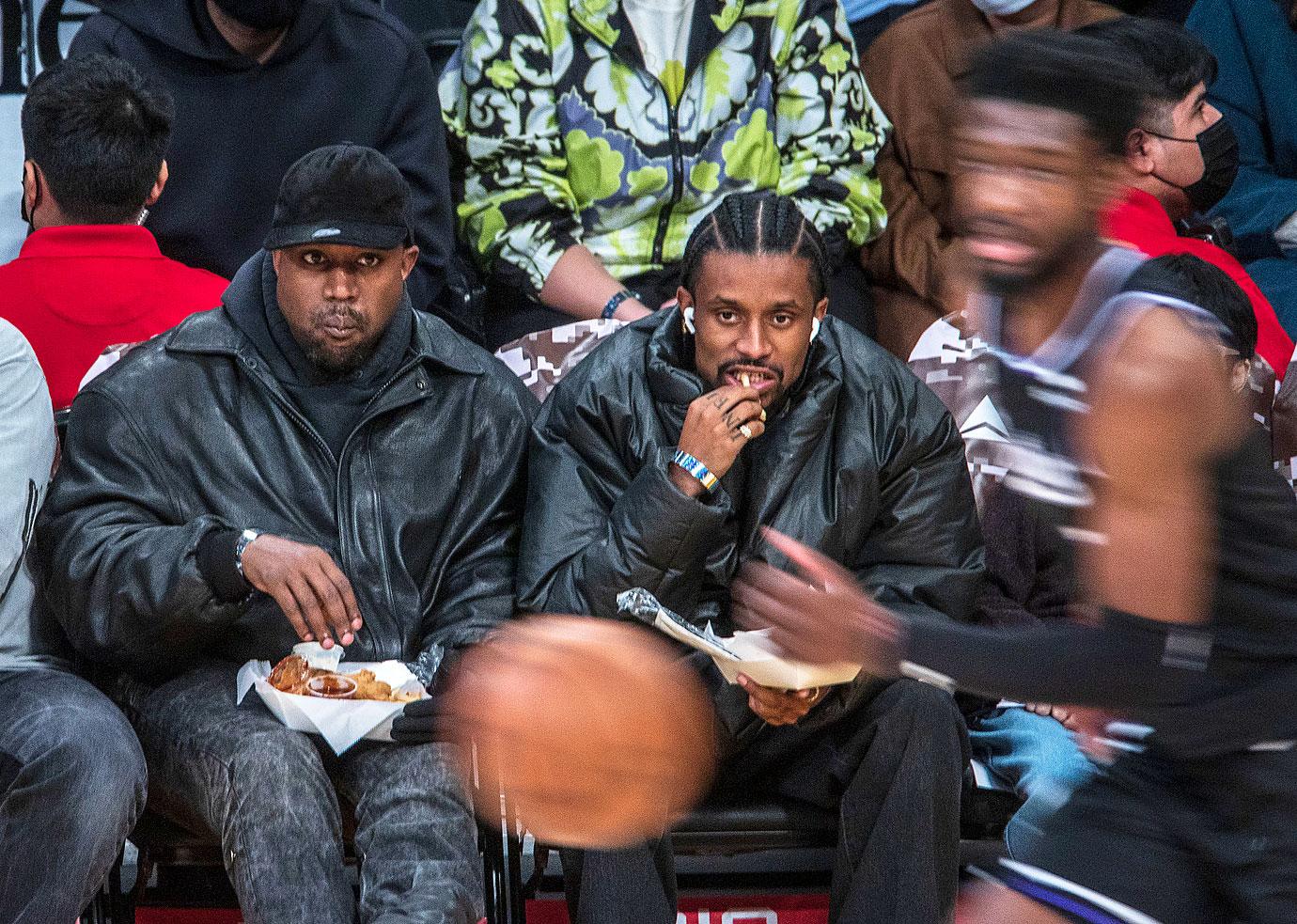 Article continues below advertisement
The Off The Grid rapper later entertained his fans outside of the stadium, stopping for selfies with fans and signing autographs outside the building as he made his way towards his car.
Hours prior to the event, he broke down on Instagram after sharing a throwback photo of him and his estranged wife, Kim Kardashian, kissing in the desert.
The Flashing Lights singer opened up to his followers in a five-minute video named "Thanksgiving" on Thursday.
Article continues below advertisement
Kanye expressed his regrets over some of his past actions while being married to the SKIMS founder, especially the infamous press conference in South Carolina where he told the public he and his wife had considered aborting their daughter North.
"Let's go with politics here," he explained. "Good Lord, my wife did not like me wearing the red hat. Being a good wife, [Kim] wanted to protect me and our family."
He added his political views also played a role in the separation between him and his wife.
"I made me and our family a target by not aligning with Hollywood's political stance, and that was hard for our marriage," he continued.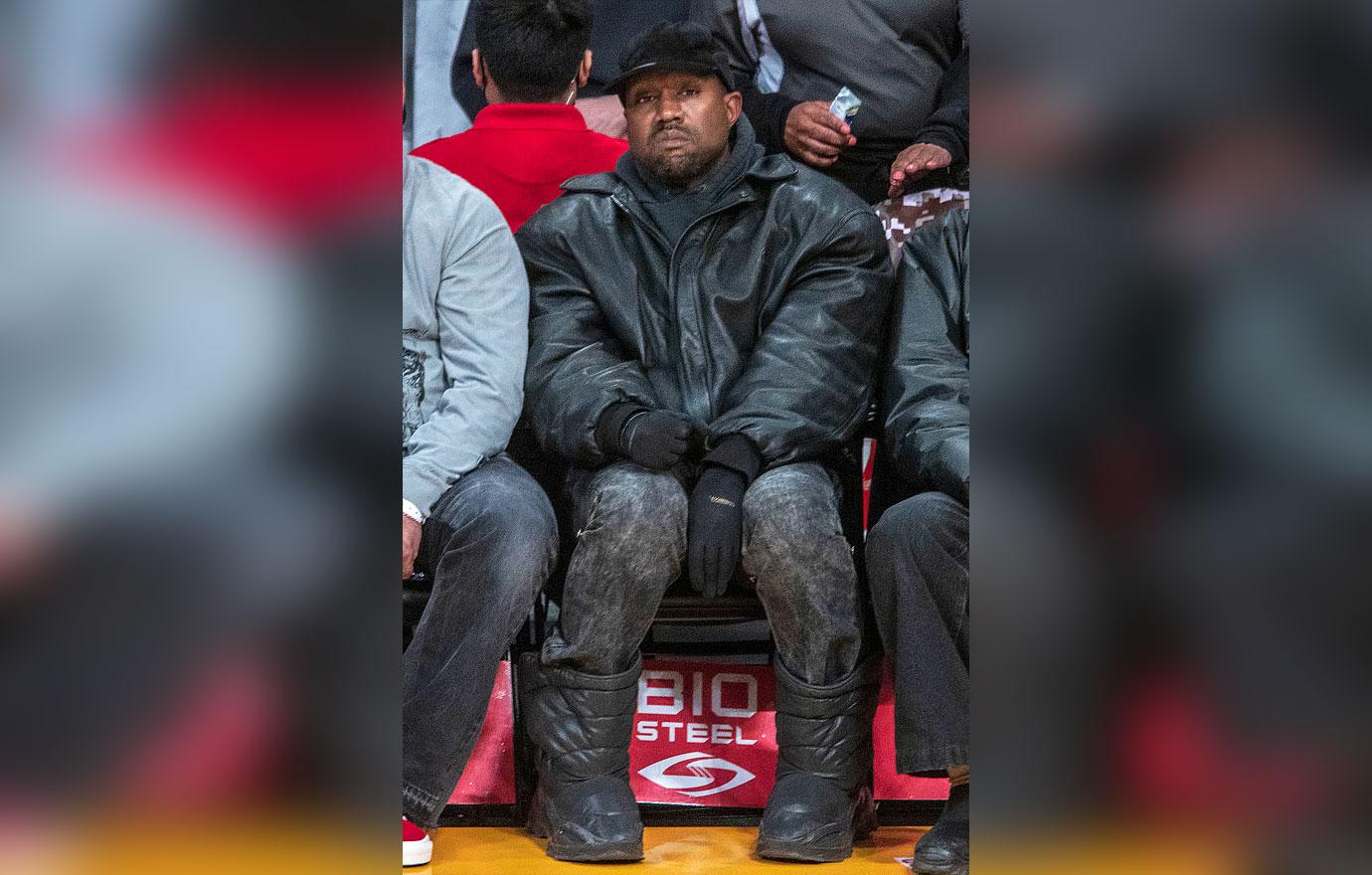 Article continues below advertisement
The rapper shared he had mortified his family by revealing the bombshell.
"I embarrassed my wife in the way I presented information about our family during the one and only thank God, press conference," he claimed. "All my dad had to say afterward was 'write your speech next time, son.'"
This week, the rapper made headlines after he spilled out his emotions about his ex while visiting the LA Mission on Wednesday.
"The narrative that God wants is for you to see that everything can be redeemed," he spoke via microphone. All these relations, we've made mistakes, I've made mistakes."
He concluded his speech by saying he believes God will bring him and Kim back together.