Kanye West Leaks Text Convo With Kim Kardashian, Former Couple Talked Threats Against Pete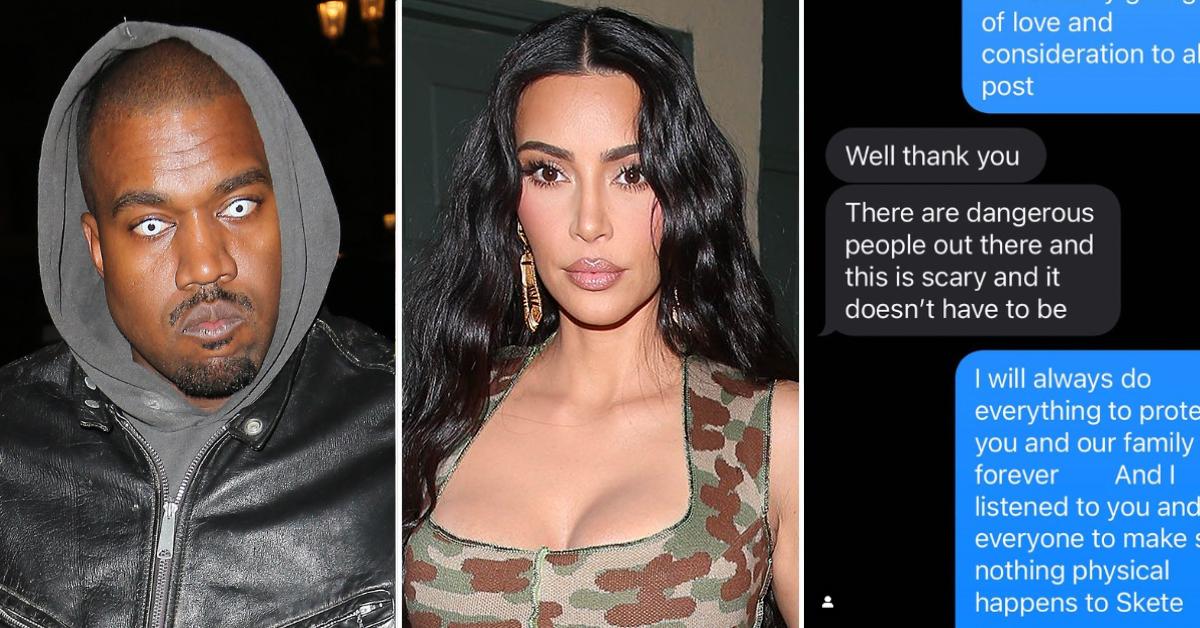 Kanye West claims he is trying to win back his estranged wife Kim Kardashian in one breath and then is leaking her text messages in the next.
On Instagram, Ye decided to take a screenshot of a conversation he had with his soon-to-be ex-wife on his iPhone.
Article continues below advertisement
The screenshot is too zoomed in to read everything that was said between the two. However, we see Ye's initial message ended with, "of love and consideration to all my post."
Kim replied, "Well thank you. There are dangerous people out there and this is scary and it doesn't have to be."
Article continues below advertisement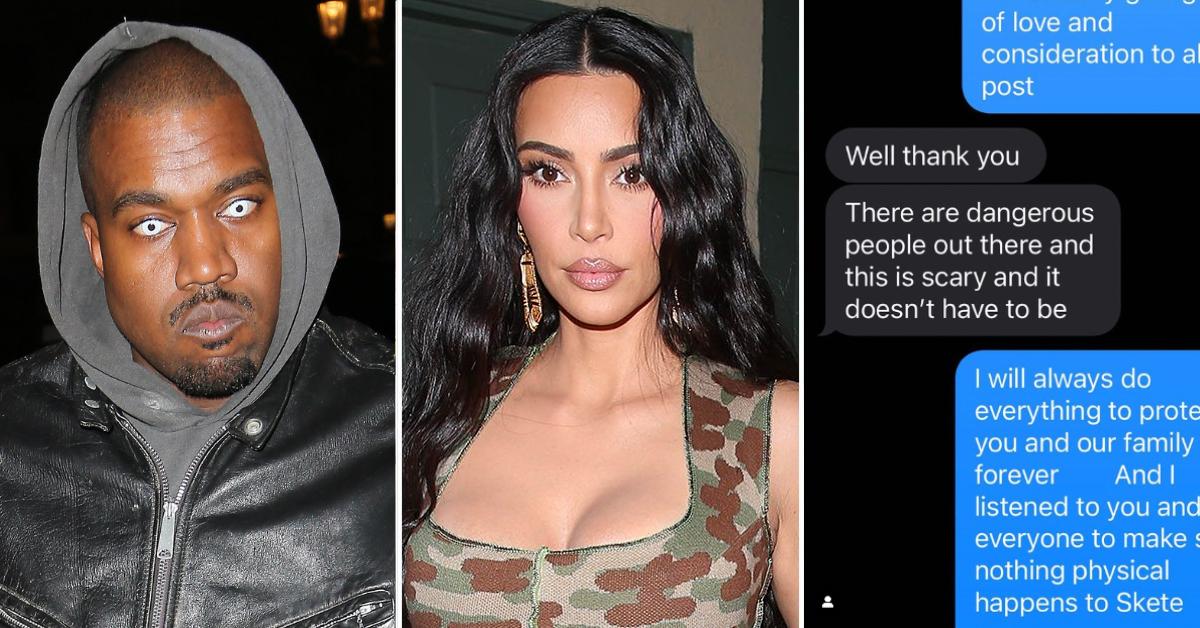 "I will always do everything to protect you and our family forever. And I listened to you and told everyone to make sure nothing physical happens to Skete," he replied.
Article continues below advertisement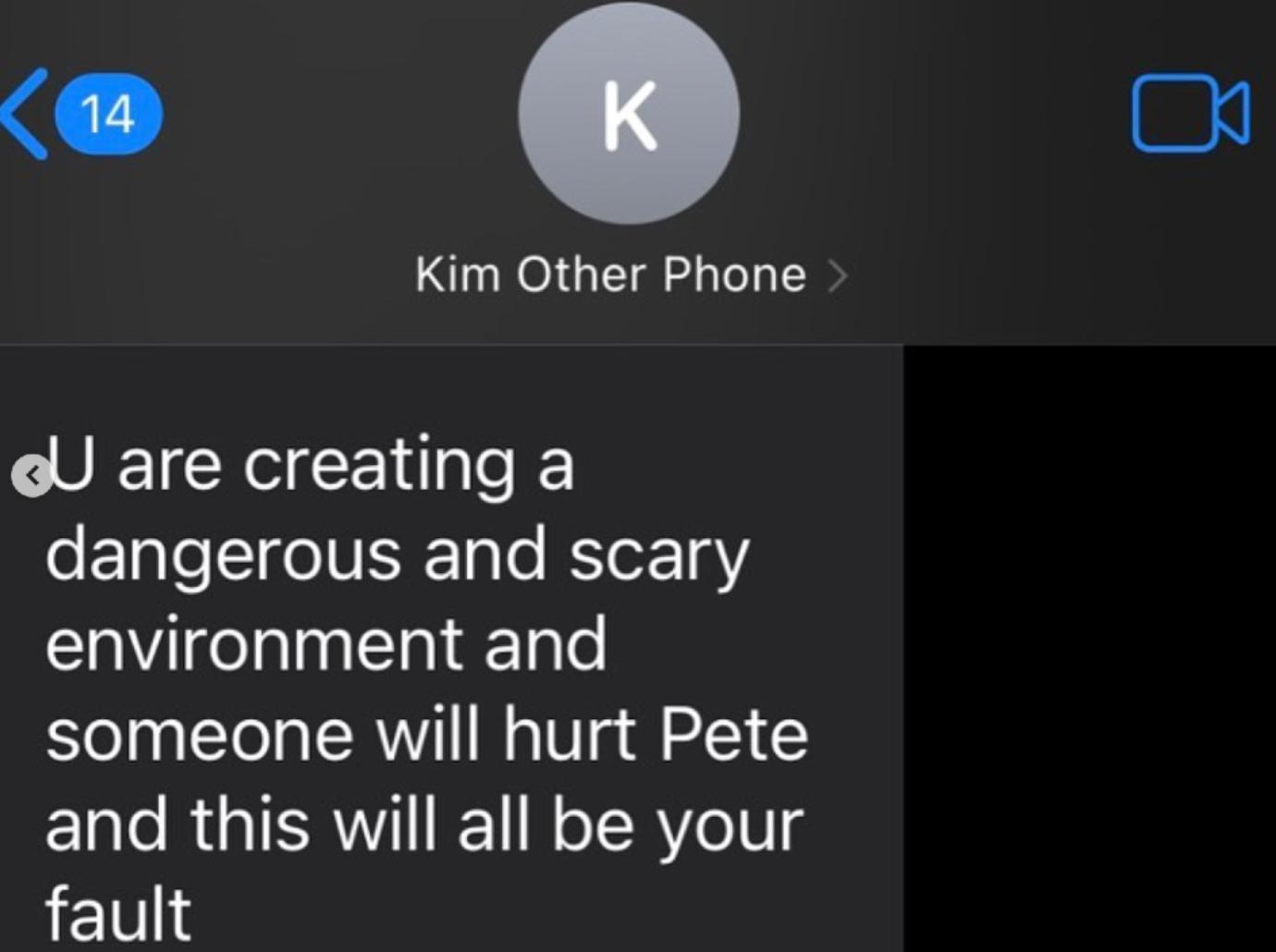 Skete is Kanye's nickname for Kim's new boyfriend/SNL comedian Pete Davidson. The text makes it appear the two talked about the threats that Ye had made against the comedian recently.
On a song called City of God — released last week — Ye rapped about getting violent with Pete.
"I been through the pain and all of the torment, I'm sayin' His name, I make it important. Now it's time to give 'em hell. Ask my staff, I pay 'em well. This afternoon, a hundred goons pullin' up to SNL," Kanye is heard on the song.
Article continues below advertisement
Kanye has been on a full-scale public relations campaign to try and convince Kim to take him back. Earlier today, Ye sent over a truck filled with bouquets of roses to Kim's Hidden Hills home.
He posted a photo of the truck outside but Kim was nowhere to be seen in the snap. "My vision is Krystal Klear," he wrote.
In another song with rapper The Game, Ye rapped about surviving a 2002 car crash to beat "Pete Davidson's a-s."
Article continues below advertisement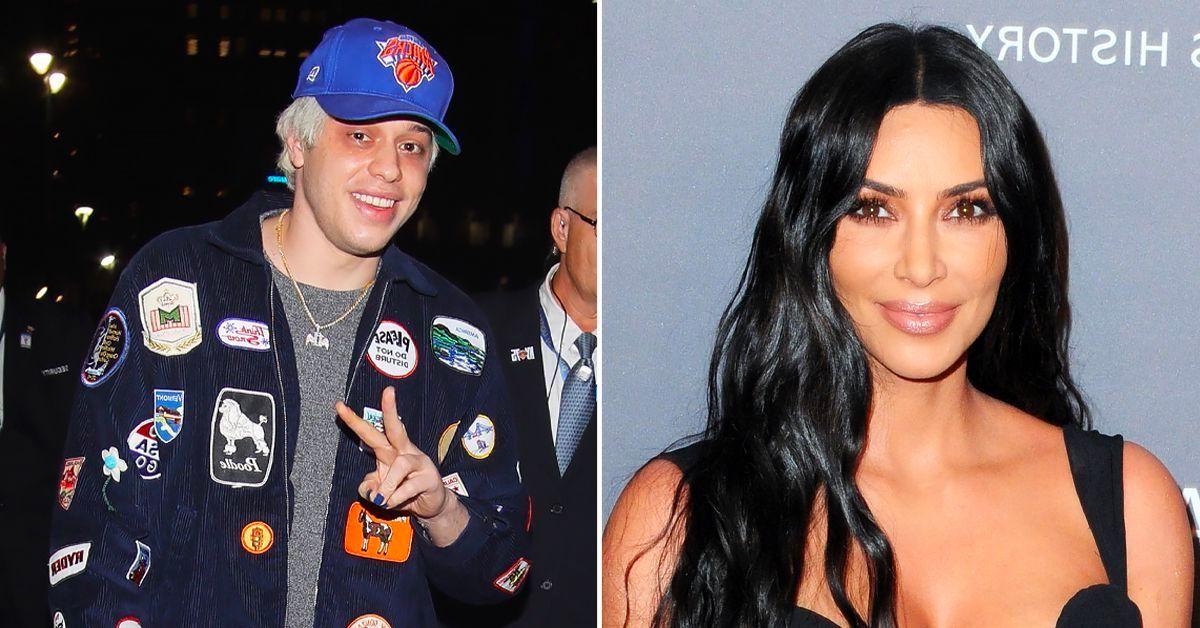 Over the weekend, Kanye posted a series of photoshopped photos with Kanye and Pete battling as Marvel and superhero characters. He also shared a screenshot of a text that Pete allegedly sent him talking about wanting to keep things cordial.
Article continues below advertisement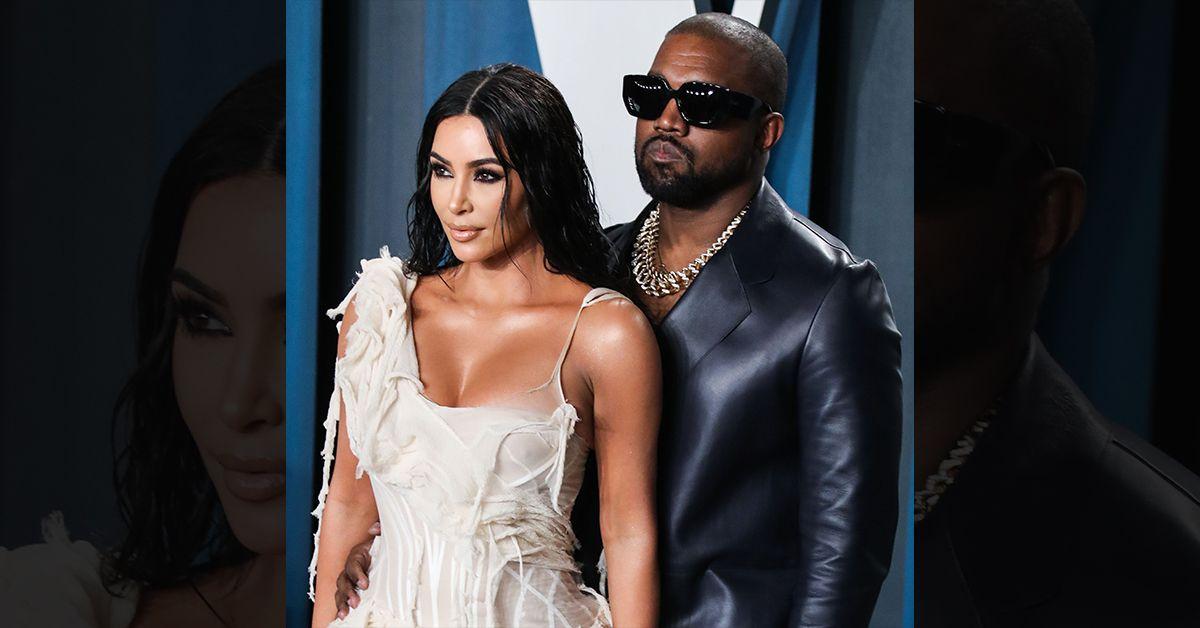 Ye was not a fan of the text and posted it. He told his fans that Pete would never meet his children. Earlier today, it broke that the music mogul and his girlfriend Julia Fox had broken up as he works overtime to convince Kim to take him back.
Things aren't going well so far.