Exclusive Details
Kanye West Delivers Truck Full Of Roses To Kim Kardashian's Hidden Hills Home On Valentine's Day, Hours After Julia Fox Split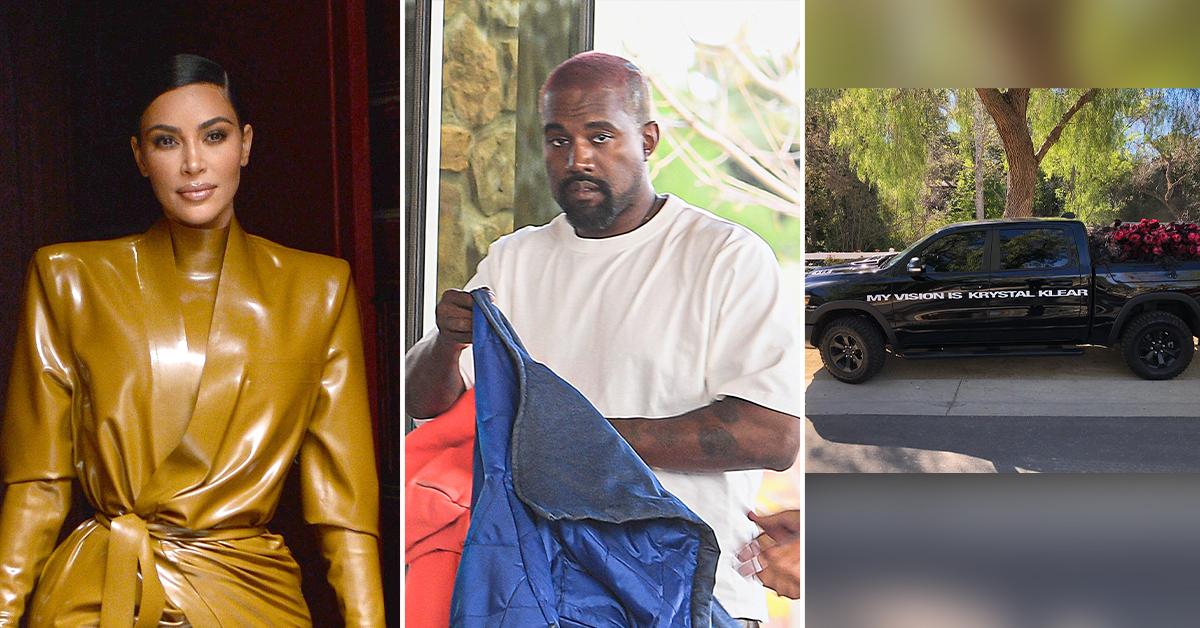 Kanye West is back at it — only a day after his Super Bowl antics — trying to win his estranged wife Kim Kardashian back despite her wanting nothing to do with him.
On Monday, the 44-year-old music mogul posted a photo of a black truck with the bed filled with red roses.
Article continues below advertisement
The side of the car read, "My vision is Krystal Klear." He captioned the post with a bunch of red rose emojis. In the second photo he shared, the truck is parked in the driveway of a home.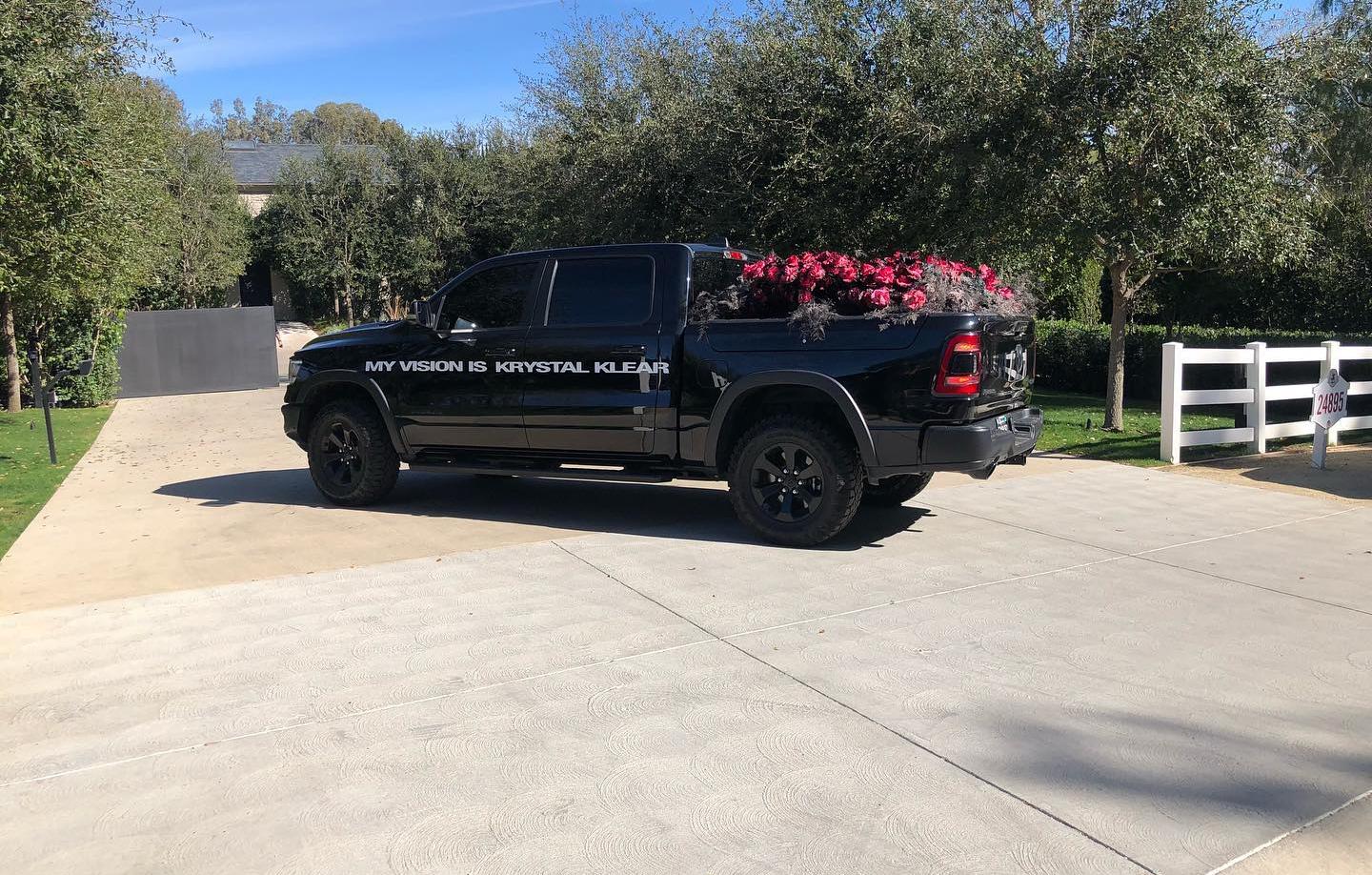 Article continues below advertisement
Kanye made sure to include the home address in the snap because he clearly wanted to show he was outside Kim's Hidden Hills mansion.
The pad is the home he lived in with his wife for years and the same home he agreed to give her in the divorce settlement.
As Radar previously reported, Kanye recently decided to move across the street from Kim. Ye purchased a modest home that he plans to tear down and build a custom pad. His decision to drive over a bunch of roses comes after he went on a weekend-long public rant against Kim, the media, and Pete Davidson.
Article continues below advertisement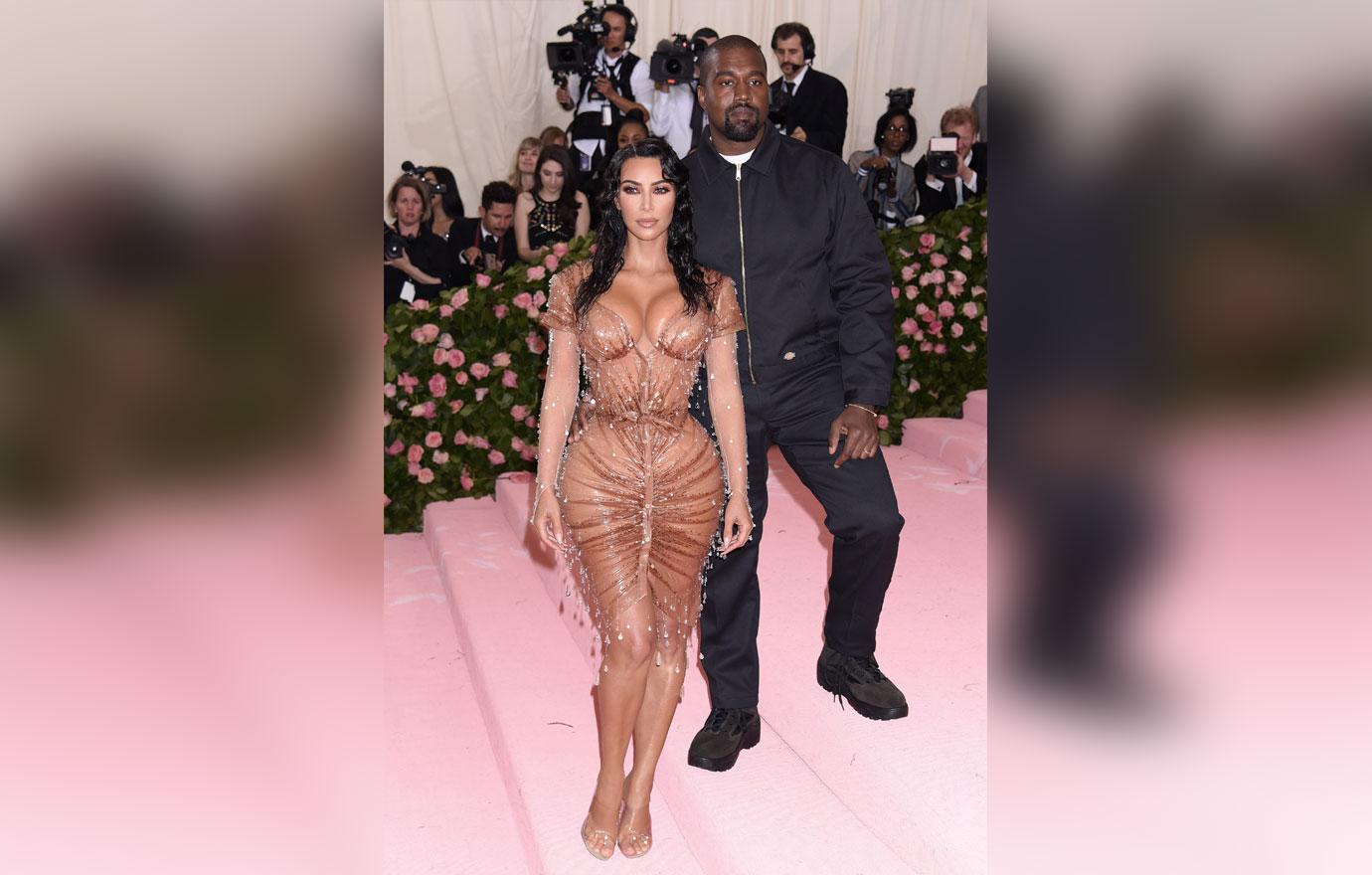 He accused Disney and the media of trying to control the narrative of his split and wanting Kim to be away from him. He believes executives have picked Pete to be Kim's boyfriend to try and score a younger audience for her new show which airs on Hulu — which is owned by Disney.
Article continues below advertisement
Kanye also leaked a text message that Pete allegedly sent him in which he tried to make peace. Kanye posted a screenshot of part of the text on Instagram while telling the world the SNL star will never meet his children.
He then posted a photo of Pete writing, "LOOK AT THIS D--KHEAD I WONDER IF INSTAGRAM GONNA SHUT DOWN MY PAGE FOR DISSING HILARY CLINTON'S EX BOYFRIEND." Ye is referencing a tattoo the comedian has of the former Secretary of State.
Article continues below advertisement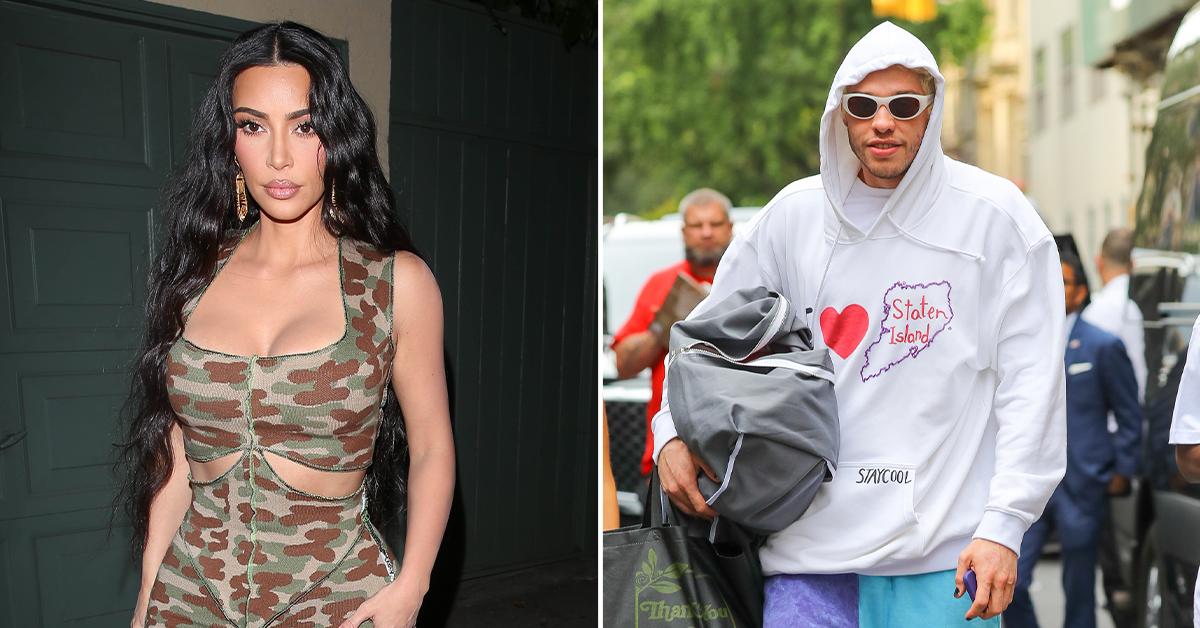 For her part, Kim has no interest in reconciling with Kanye. She spent the weekend in New York celebrating an early Valentine's Day with her new man. She even wore a coat that her soon-to-be ex-husband purchased for her during their marriage — a decision many believe was meant to spite Ye.
Article continues below advertisement
Pete remains quiet on the matter but sources claim he is "unbothered" by Kanye's repeated threats and harassment.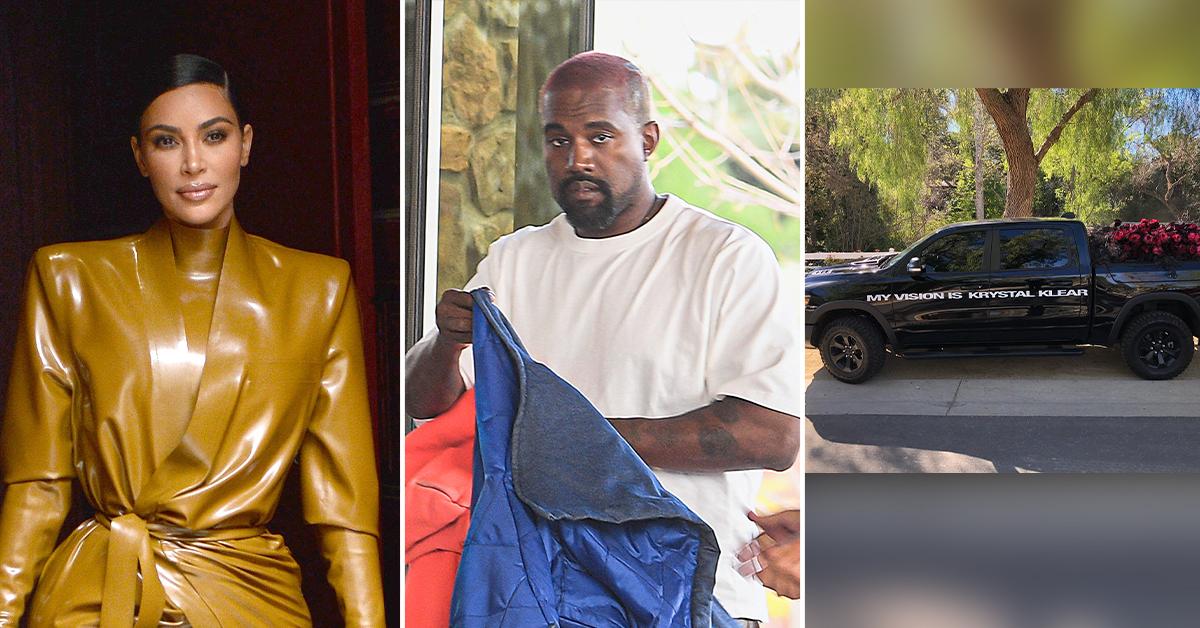 The flower delivery also comes hours after Kanye's recent girlfriend Julia Fox confirmed they were over after a month and "some change."