Kanye West Raps About '100 Goons Pulling Up To SNL' In New Song Openly Threatening Comedian Pete Davidson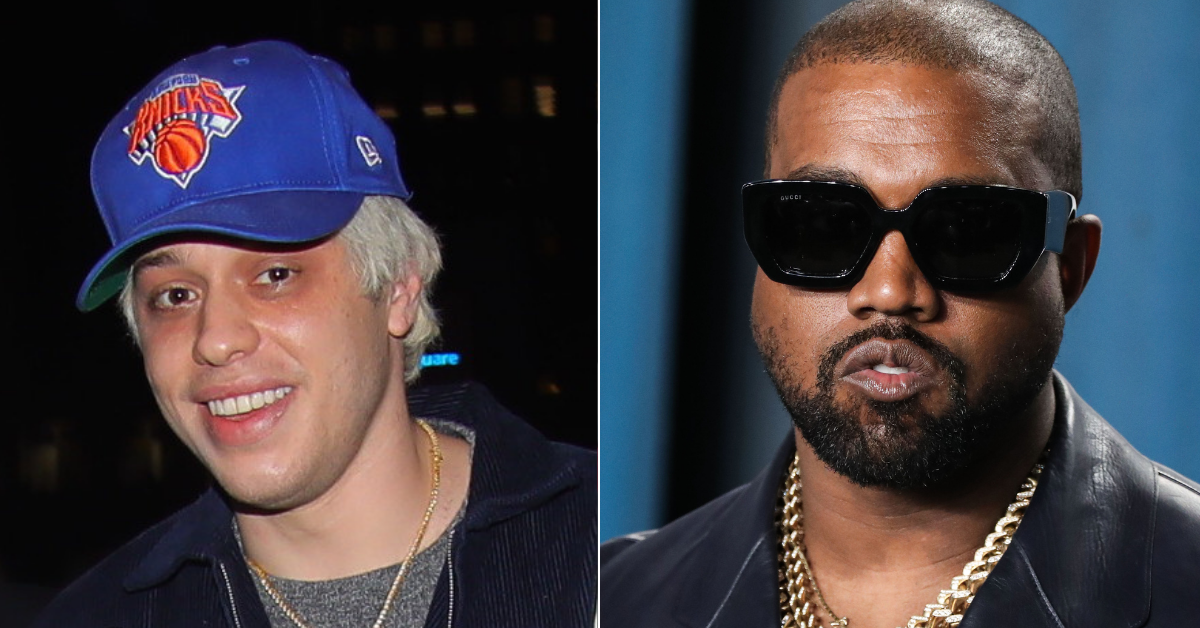 Kanye West's new song, City of God, caused many fans' ears to perk up when the rapper essentially warned a certain SNL comedian about "100 goons" coming to 30 Rock.
Article continues below advertisement
The single featuring Kanye, along with Fivio Foreign, Playboi Carti, and Alicia Keys, was released Friday morning, and West's portion of the song makes multiple references to comedian Pete Davidson and their ongoing feud.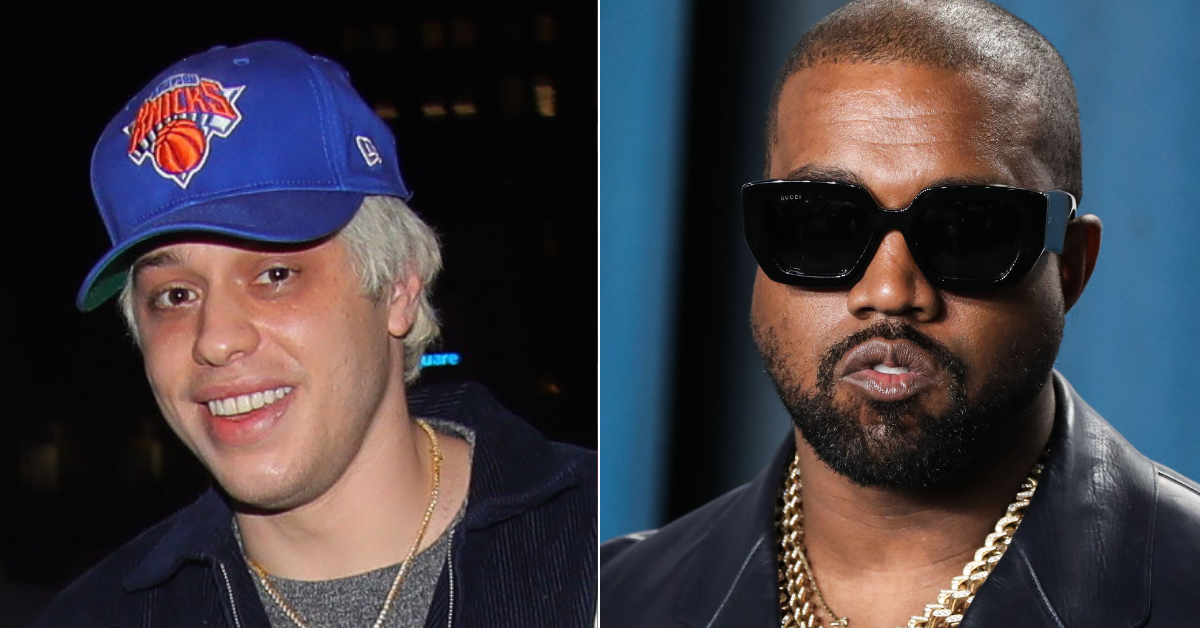 Article continues below advertisement
West starts his feature basically recapping the past two years of his life, referencing the ongoing pandemic by saying, "This is Ye, I'm so focused, throw on a mask, no COVID. He also references his estranged wife's famous family by rapping, "They filming a show, but they won't show it."
In the second half, the rapper seemingly makes an open threat towards Davidson. "I been through the pain and all of the torment, I'm sayin' His name, I make it important. Now it's time to give 'em hell. Ask my staff, I pay 'em well. This afternoon, a hundred goons pullin' up to SNL," Ye spits.
West finishes his no-so-cryptic message to the comedian with: "When I pull up, it's dead on arrival.They act like they love you, they don't even like you."
The Yeezus rapper has been beefing with his soon-to-be ex-wife Kim Kardashian and her boyfriend ever since they began dating in October. Now, it seems the feud has crept its way into Kanye's music.
Article continues below advertisement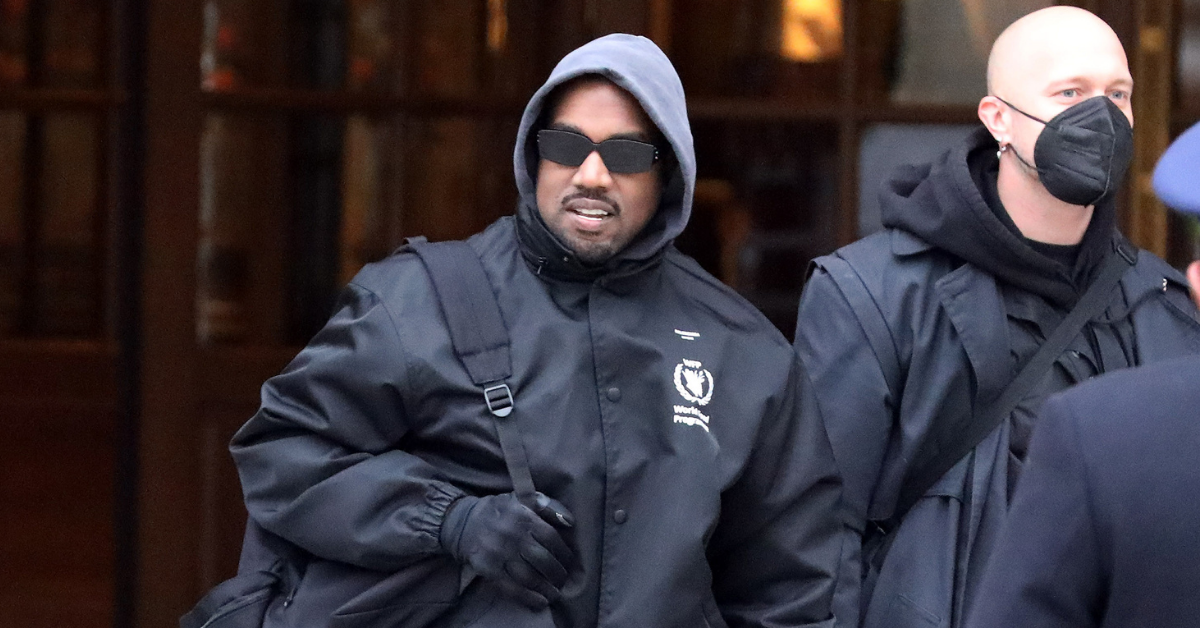 Ye also references being excluded from family gatherings like the one he crashed during his daughter Chicago's fourth birthday party last month. "They throw a party, won't even invite you. I seen the same thing happen to Michael. You black and you rich, they sayin' you psycho," he raps.
Article continues below advertisement
Davidson is reportedly "not nervous" about West's threats. Sources claim the comedian finds the whole thing "hilarious," even though he hired more security following previous threats made by West.
His current love bug doesn't seem to think it's so funny. Kardashian said as much in her response to Kanye's allegations against her, claiming his constant attacks are "only causing further pain for all."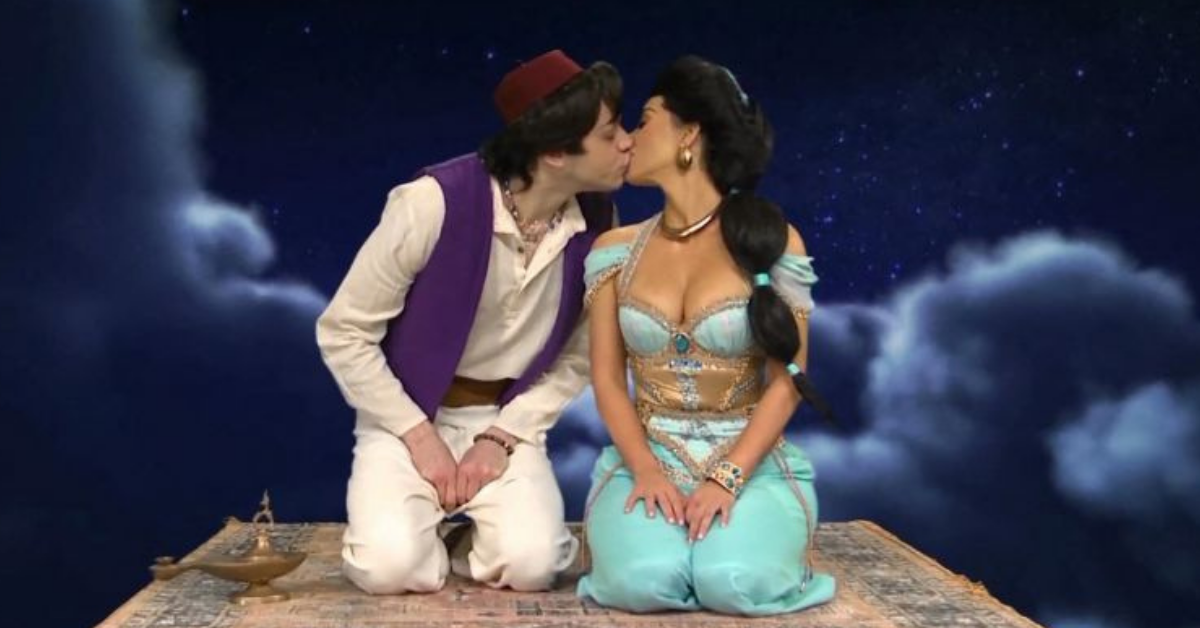 Kardashian does hope that West will eventually end things amicably saying, "I wish to handle all matters regarding our children privately and hopefully he can finally respond to the third attorney he has had in the last year to resolve any lingering issues."