Kanye West Fires Shots At Drake, Gifts Julia Fox & Friends Birkins After Discovering Frenemy Bought Her Two During Short-Lived Romance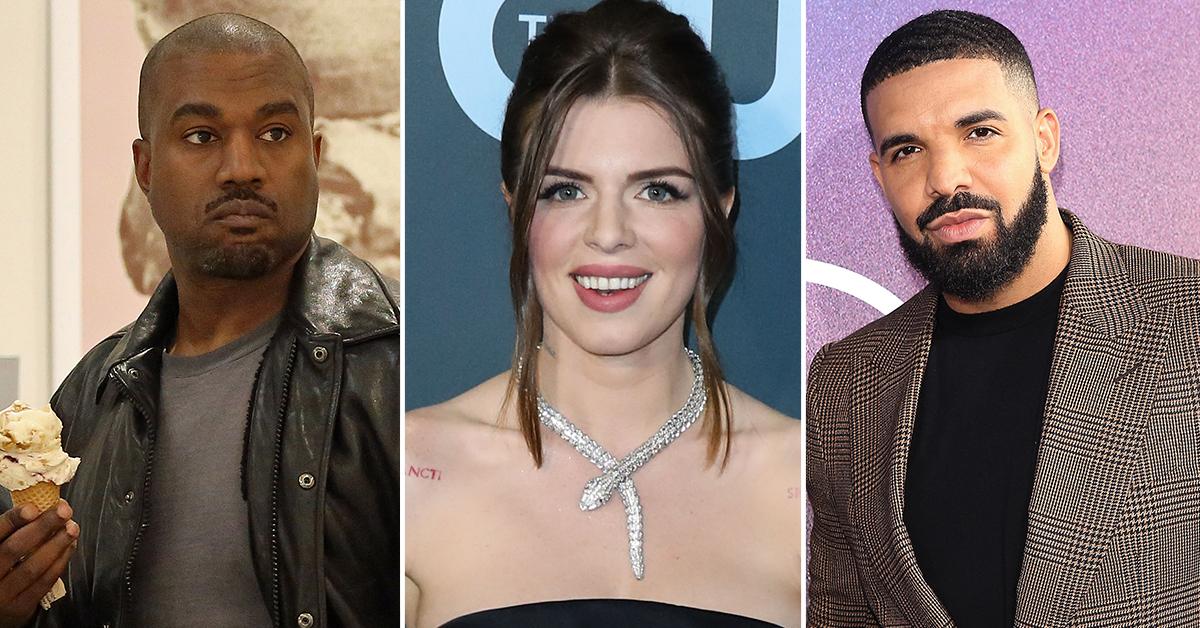 Kanye West may have put his feud with Drake on ice because it's not over. Ye fired shots at his 35-year-old nemesis by gifting Julia Fox and her friends Birkins.
The expensive purchase came just days after the 44-year-old rapper learned Drake had dropped thousands on not one, but two of the expensive purses for the actress when they were dating pre-Kanye.
Article continues below advertisement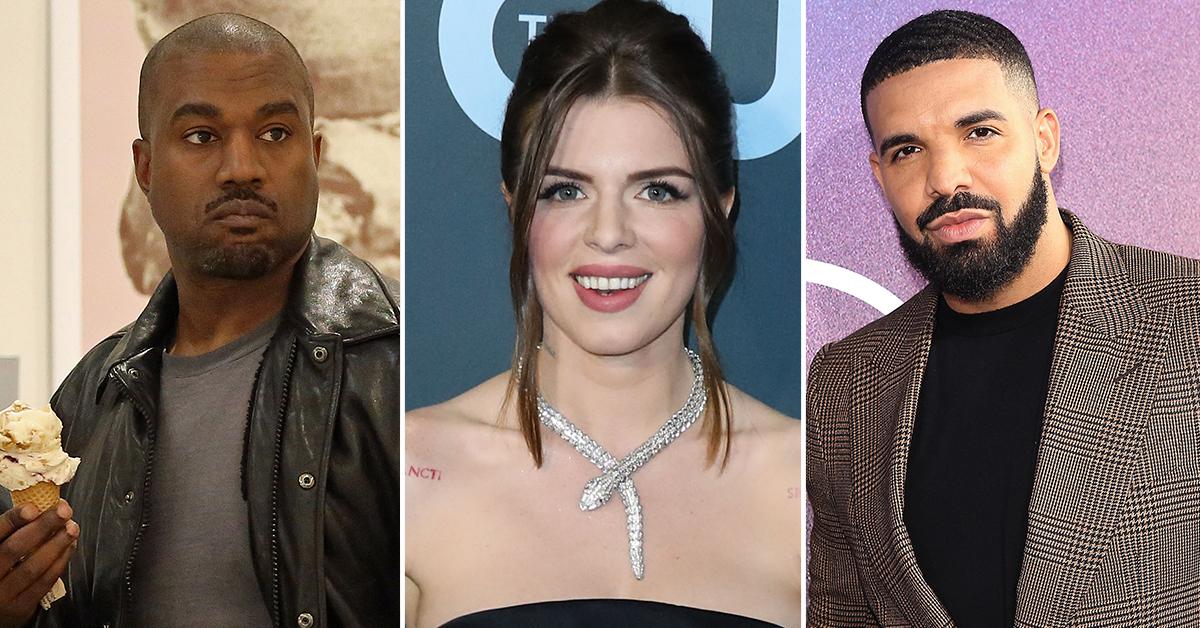 Article continues below advertisement
On Wednesday, Ye showed Drake who's boss, outdoing the Canadian rapper by dropping serious cash on a slew of Birkin bags for Fox and five of her friends. Ringing in Fox's 32nd birthday in style, the billionaire unveiled his gifts during dinner.
FYI — Birkins retail anywhere from $10,000 to $500,000 so no expense was spared.
The Jesus Is King rapper smiled as Fox and her lucky friends surrounded him for a photo while holding up their pricey handbags. Interestingly enough, the group took their Birkins and the Grammy winner out of the fancy restaurant and into a dirty garage for dessert.
Article continues below advertisement
The birthday girl was videoed flashing her pearly whites while sitting on what appeared to be fold-out chairs inside the smallest car garage on earth. Kanye sat next to her as rows of cleaning products and other household items surrounded the couple in the background.
Ye couldn't keep his hands off the model, so much so that she looked annoyed with the PDA at one point.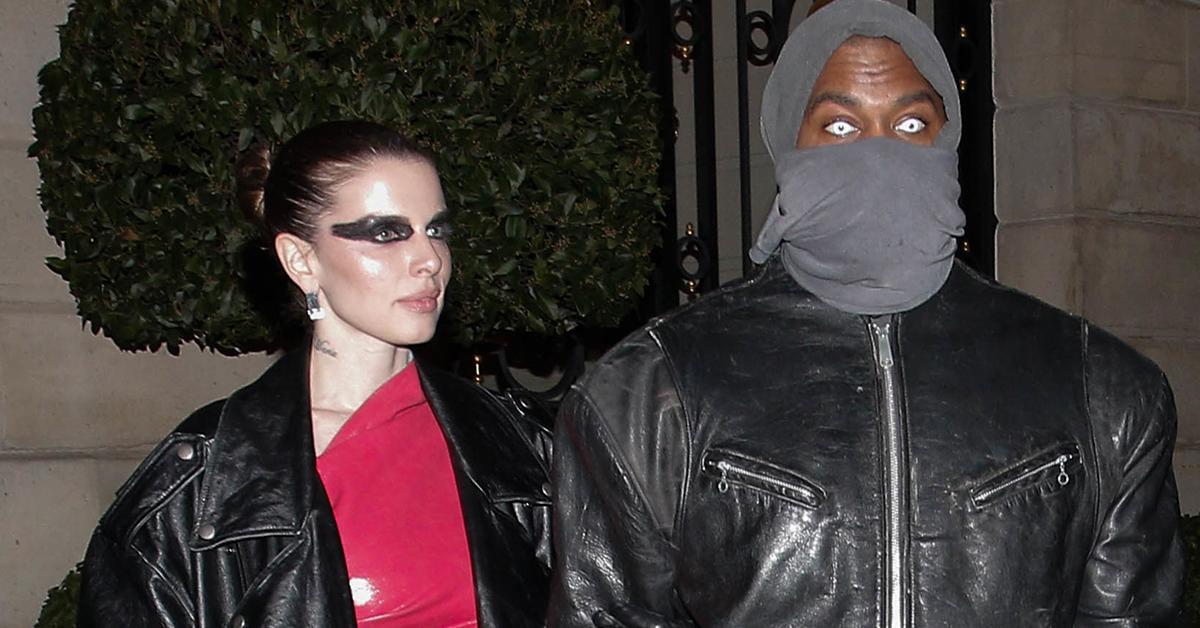 Article continues below advertisement
In a video that's circulating the web, Kim Kardashian's ex can be seen going in for an awkward hug in the middle of everyone singing Happy Birthday to Fox and holding onto her like a koala bear.
Instead of letting go, Ye's tight grip forced her to maneuver around him in order to blow out her candles.
According to reports, Kanye was "not happy" to learn that Drake was part of Fox's dating past. The two allegedly began seeing one another in February 2020. She even made a trip to Drake's home in Toronto.
Luckily for Kanye, the pandemic not only split up him and Kim. It also ended Fox's relationship with Drake. Ye and Fox met on New Year Eve in Miami, so while their romance is still new, they are full-steam ahead.