Pulling A Pete! Kanye West's Girlfriend Of Three Months Chaney Jones Gets 'Ye' Tattooed On Wrist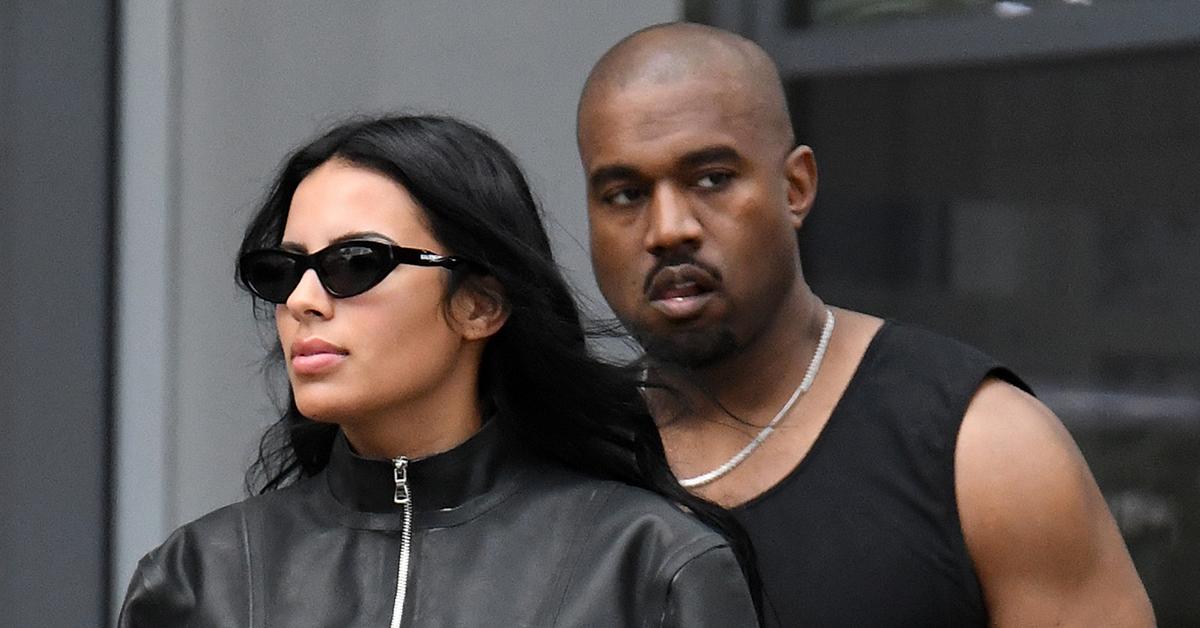 Kanye West's Kim Kardashian replacement is pulling a Pete Davidson! The rapper's girlfriend Chaney Jones got "Ye" tattooed on her wrist after just three months of dating the Grammy winner.
Article continues below advertisement
Pulling a page out of Davidson's playbook, Chaney was seen subtly rocking the two letters that represent Kanye's new legal name on Thursday. Taking to her social media, the model showed off the fresh ink displayed on her left wrist.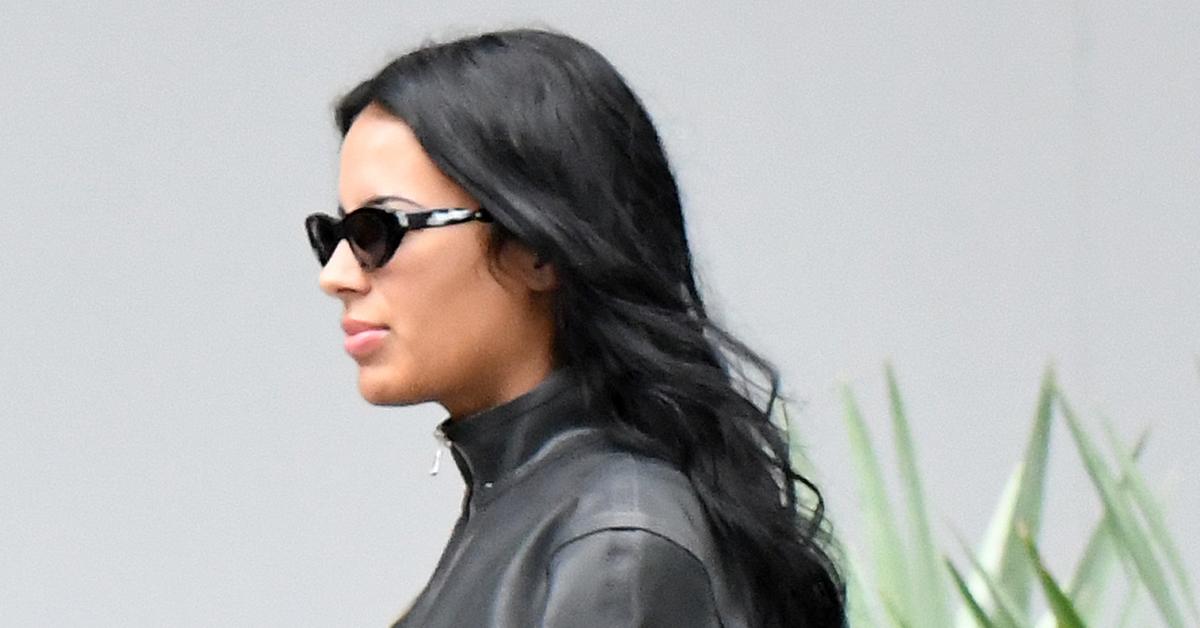 Article continues below advertisement
While she made no mention of the new tattoo, fans immediately noticed the tribute to her famous boyfriend. Rocking an itty bitty tube top and tight metallic pants, Chaney's outfit was attention-grabbing, but not as much as the newest tattoo in her ink collection.
People have often referred to Chaney as a Kim look-alike. Interestingly enough, the former Keeping Up With The Kardashians star's boyfriend already got several Kim references tattooed on his body.
Article continues below advertisement
Months ago, Davidson — who's been dating Kim since her Saturday Night Live appearance in October — got "my girl is a lawyer" above his left clavicle. Of course, Kim's not quite there yet but she did finally pass the baby bar!
The comedian also got Kim's name inked on his chest. Most recently, Davidson caused an uproar with a brand-new tattoo that left many thinking the jumbled letters represented Kim's four children with Kanye.
Article continues below advertisement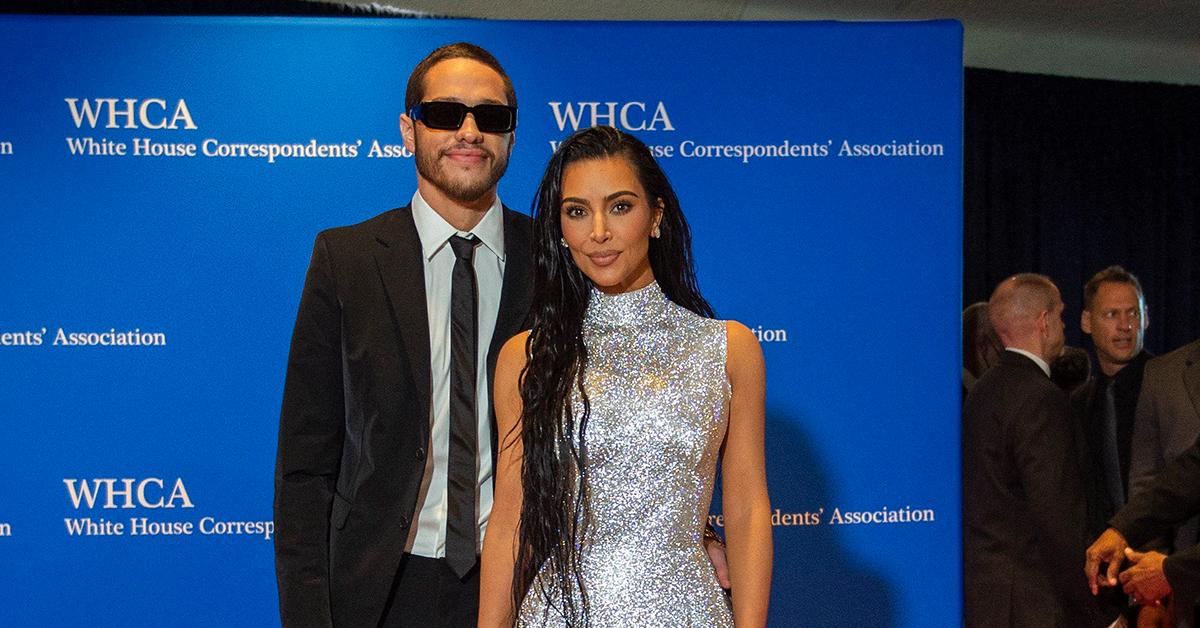 Earlier this month, the SNL funnyman was spotted with "KNSCP" on his neck. Fans speculated the initials stood for Kim, North, Saint, Chicago, and Psalm.
While he never addressed what those five letters stand for, Kim recently spoke about Davidson's tattoos.
Article continues below advertisement
The reality star revealed her name displayed on his check is "actually a branding."
"He wanted to do something that was really different," Kim told Ellen DeGeneres in March. "First tattoo he got, I was like, 'Oh, so cute, thank you! Oh my god!' Second, whatever, I'm like, 'Oh, that's so cute.' But that's what tattoo people do, right? They get tattoos of what's going on in their life."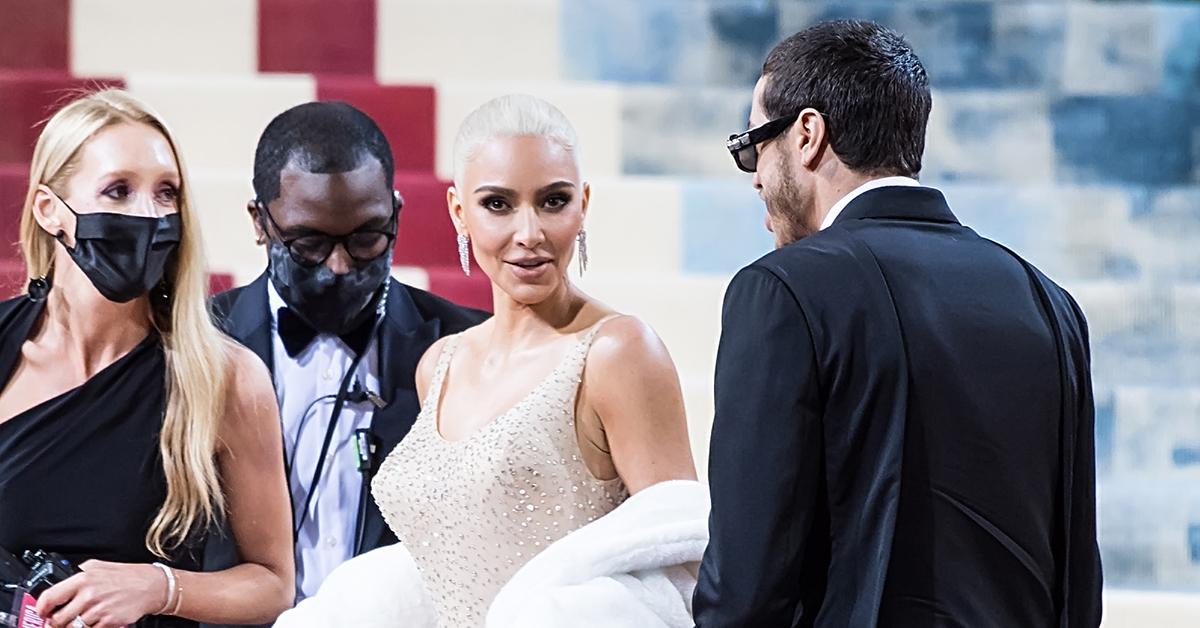 Kanye's ex has failed at reciprocating the love. Kim made her feelings about tattoos known years ago, telling her sisters, "You don't put a bumper sticker on a Bentley."