Jussie Smollett Takes The Stand In His Criminal Trial, Actor Testifies He 'Did Drugs' & 'Made Out' With Abimbola Osundairo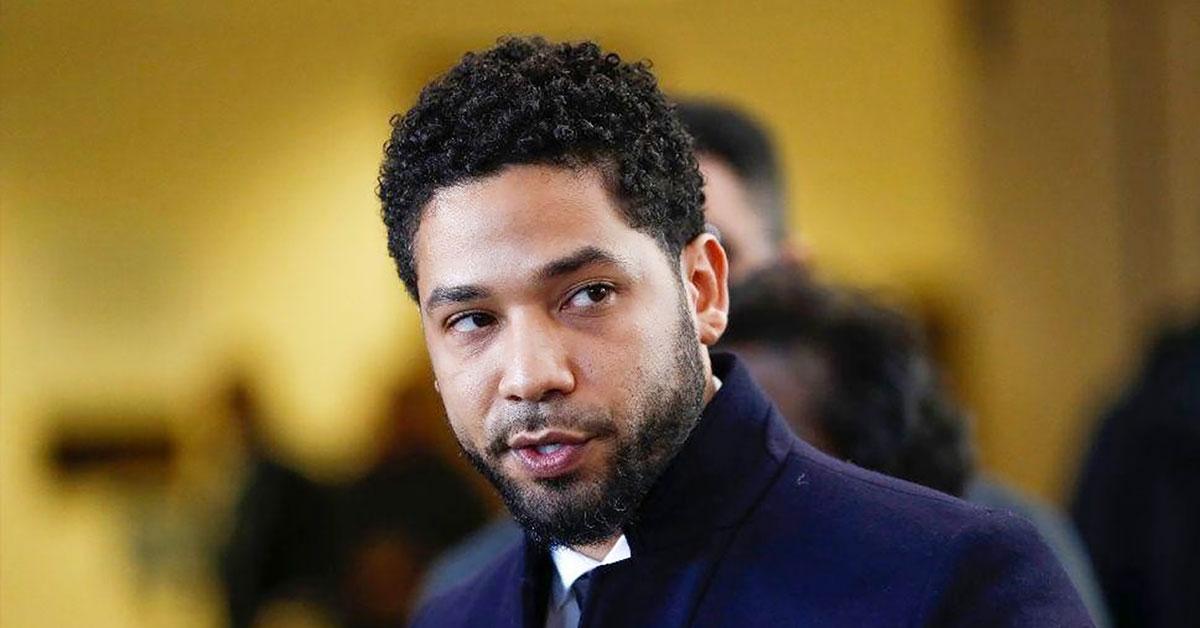 Jussie Smollett has taken the stand in his criminal trial to testify as the defense's sixth witness.
The 39-year-old actor stands accused of orchestrating a "racist" and "homophobic" attack back in 2019 that he then reported to the Chicago Police Department.
The former Empire star is currently trying to prove to the jury that he did not hire Nigerian brothers Abimbola Osundairo and Olabinjo Osundairo to beat him up in the allegedly staged hate crime.
Article continues below advertisement
According to Chicago Tribune reporter Jason Meisner, who was inside the courtroom, Smollett showed up on Monday in a gray suit with a maroon tie. When asked what he does for a living, Smollett responded, "I am an artist."
He testified "in a quiet voice, occasionally smiling as he's asked about his family." At one point, his lawyer asked him to "speak up."
There were about "a dozen family members" sitting in the front rows of the gallery, "including his mother and siblings."
When asked whether he grew up rich, he responded, "Goodness, no."
The reporter noted that the defense was "really laying on the humble upbringing," as Smollett spoke about his "hippie" parents, being a struggling child actor and losing his father to cancer in 2015.
He said he auditioned for Empire seven times and even wrote to Lee Daniels personally before finally landing the part of Jamal in 2014.
Of his character, Smollett said, "He was the singer. I'd never seen a gay man, let a lone a gay Black man, portrayed that way."
Article continues below advertisement
Smollett said he got paid $27,000 to $28,000 per episode for 10 episodes that first season.
"It was, we had like 35 million viewers a week worldwide ... It's jarring," said the actor, noting that his dad had just died. "It was very confusing emotionally what to feel."
The actor told the jury about his relationship with Abimbola, who he said he met during Season 4 of the Fox drama series. According to Smollett, they had a sexual relationship and often partied together.
Smollett alleged that he and Abimbola once went to a club, "did some drugs" and then went to Steamworks, a bathhouse in Boystown. When asked what kind of drugs they allegedly did, he replied, "Cocaine and weed. I had the weed, I always have weed on me (awkward pause). Not now, but..."
He also told the jury he would pay Abimbola for cocaine and estimated that it would cost around $200.
Article continues below advertisement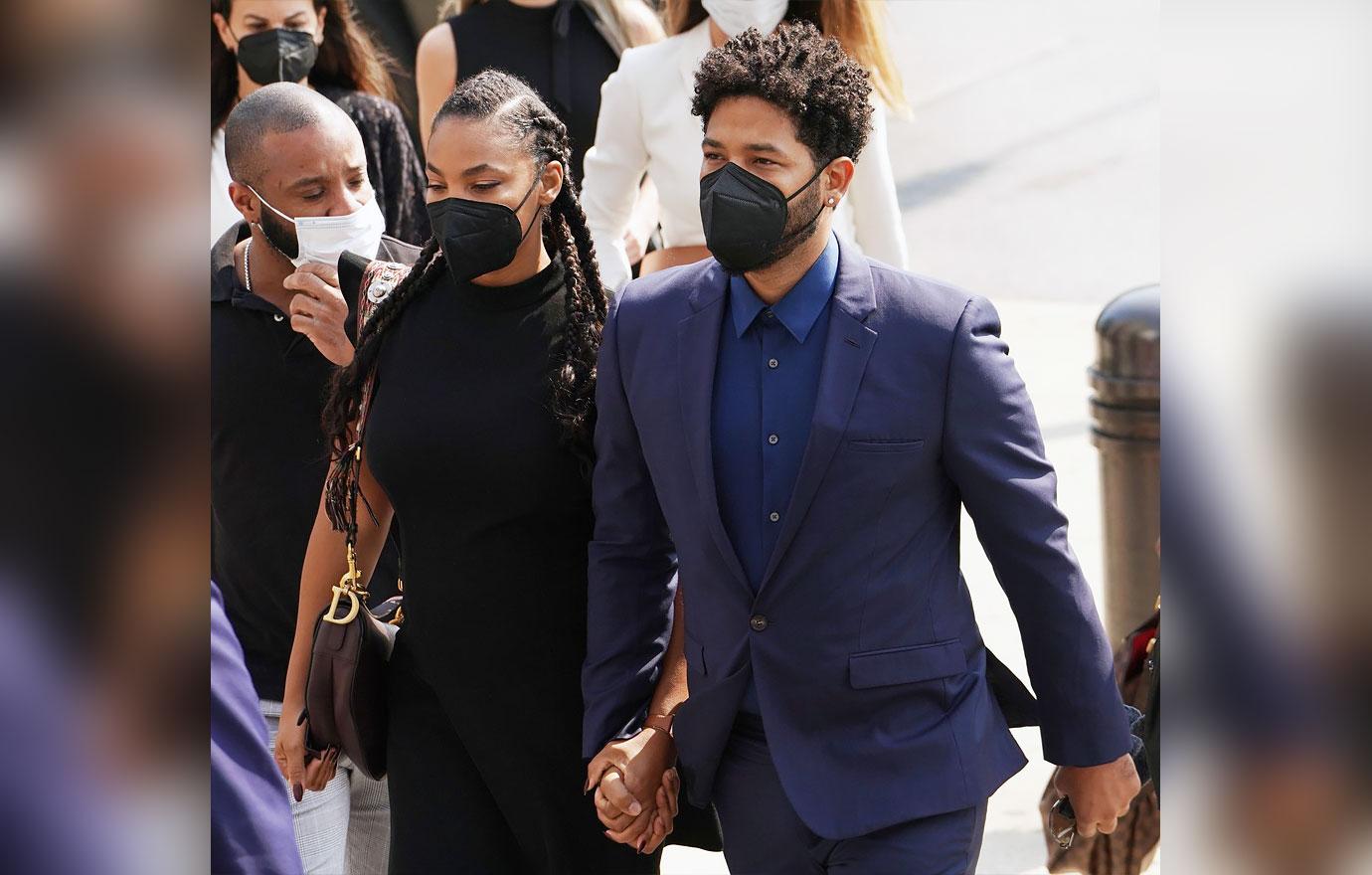 Smollett claimed Abimbola had been to the bathhouse before but that he had not. He said the two got a private room, where gay pornography was playing on the screens.
"We did more drugs and we like, made out," the actor said. "There was some touching."
Article continues below advertisement
As for his brother, Olabinjo, Smollett testified that they did not get along. He said Olabinjo once "took the vibe out of the room" on one of the rare occasions that the three of them hung out.
The defense had previously accused Abimbola of being Smollett's scorned ex-lover and drug dealer, and made Olabinjo out to be a violent homophobe who "hated who he was."
Abimbola had previously admitted to supplying Smollett with recreational drugs while they both worked on Empire; however, he denied to the court that he ever sold them to the actor.
He also insisted that they "never" dated and did not have a sexual relationship.
Article continues below advertisement
He did tell the jury that he once went to a bathhouse with Smollett in Boystown. When the defense asked if gay porn was playing inside the spa, Abimbola replied, "I don't recall."
Smollett's attorneys fired back questions like: "You don't recall seeing gay pornography? … You don't remember masturbating with him?" He responded, No."
When asked if there was "sexual tension" between the two, Abimbola said he "didn't know" if there was any on Smollett's part.
As for Olabinjo, he previously told the court that he respects the LGBTQIA+ community. He said he used to work as a bouncer at a gay club and always treated the clientele well.
The jury was also shown a photo of Olabinjo dressed up as a Trojan warrior at a Pride parade in 2015, where he said he spent the day "handing out condoms and flexing."
Article continues below advertisement
Smollett has been charged with a class 4 felony of disorderly conduct, which carries a sentence of up to three years in prison; however, experts believe it is more likely that he will be placed on probation and perhaps be ordered to some community service, should he be convicted.