Exclusive
Josh Duggar Rape Accuser Slut-Shamed After Detailing 'Terrifying' Alleged Sexual Encounter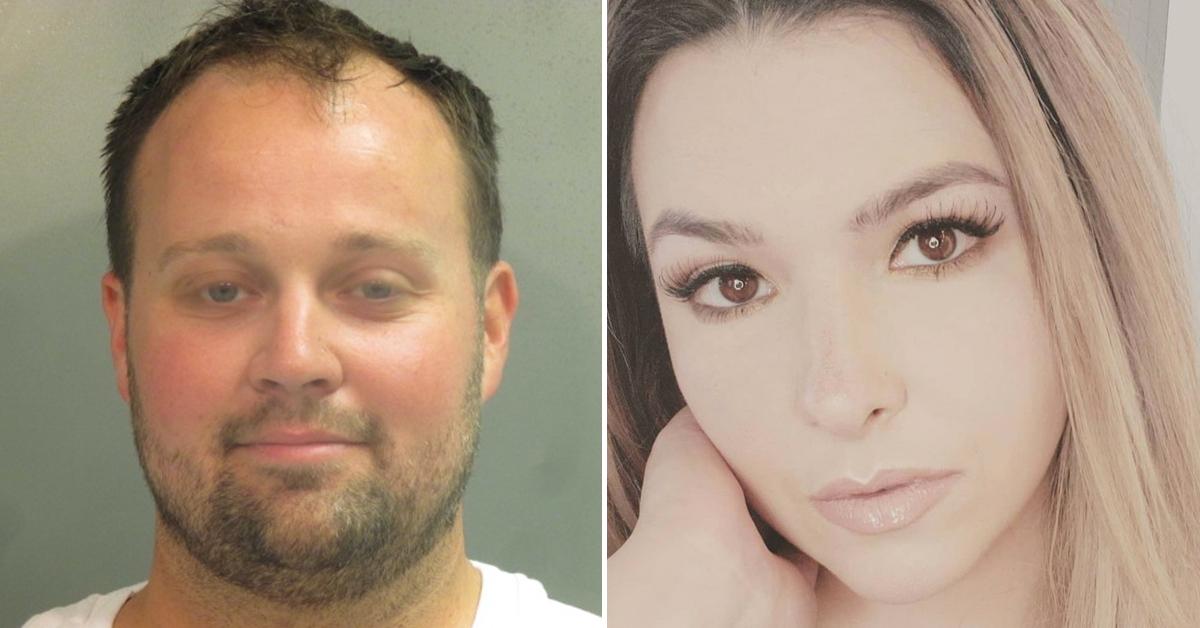 The woman who accused Josh Duggar of rape says she's being slut-shamed after detailing their "terrifying" alleged sexual encounter.
Article continues below advertisement
Ashley Johnston – who went by the name Danica Dillon when she was involved in the adult entertainment industry – revealed more about the alleged incident in an interview with Inside Edition, published Saturday.
Shortly after the interview was published, Johnston took to her Instagram account to share a screenshot of a vile message she says she received.
Article continues below advertisement
"You do not carefor self not for your kids not for the thing you call husband. Oh and not for me either!" the grammatically challenged message read. "Didn't see how heartless you are , but I see now your trash from Ohio and like trash and whore you get around..coast to coast in fact how is for story ,you'll be a forgot slut like the rest of your miserable life. God have pity on you, I don't anymore."
"Just an abused woman all her life to bad I met to late in life. I could of!" the hateful message continued. "She isn't right upstairs typical so so typical. I already see how you live to late gonna laugh when wearing makeup bites you in the ass and you become sagging mess of shit. Thanks for pissing me off stupid!!!!!!!!!!!!"
Article continues below advertisement
Johnston captioned the screenshot, "Why thank you for such an uplifting message," while adding on her Instagram Story, "The crap I get sent."
The now-married mother of four has previously claimed that she met the disgraced 19 Kids and Counting alum in 2015 at a Philadelphia strip club where she was working.
Article continues below advertisement
"He kept coming up to me and asking me to spend private time with me, spend private time with me, kept giving me money for private dances," she told Inside Edition.
Ashley said she tried several times to turn down Josh's invitations but eventually gave in and went back to his hotel room with him. Almost immediately, she said he forced himself on her.
Article continues below advertisement
"He was very rough," she told the publication. "And it got tremendously out of hand. It was one of the most terrifying experiences of my life."
After the alleged rape, Johnston sued Duggar for battery; however, he denied the claims and said he had never even met her. The lawsuit was later dismissed.
Article continues below advertisement
Though now out of the adult entertainment industry and living in Texas with her family, Ashley says she's still traumatized by the alleged experience, which has come back to haunt her amid Duggar's recent arrest and indictment for two counts of receiving and possessing child pornography.
Upon hearing the news, Johnston "was disgusted. I got so sick and so nauseous. I wasn't shocked for the least, not even a little bit. He's a predator. Josh Duggar needs to spend, I believe, the rest of his life in prison."
Article continues below advertisement
"I feel very sorry for Josh's wife," she added. "Very sorry."
Duggar was released on bail earlier this month but ordered to live with a third party. He is to have no internet access and no contact with any minors except for his six children, so long as the interactions are supervised by his wife, Anna Duggar, who's pregnant with their seventh child.
Article continues below advertisement
And yet, this isn't his first rodeo.
In 2015, the same year he allegedly raped Ashley, Josh made headlines for a 2006 police report that stated he had molested five underage girls – including four of his sisters and a babysitter – when he was a teenager.