Josh Duggar Flashes Creepy Smile For Temperature Check In Court, Jill's Husband Shows Alleged Criminal Loyalty As She Gears Up To Testify In Brother's Trial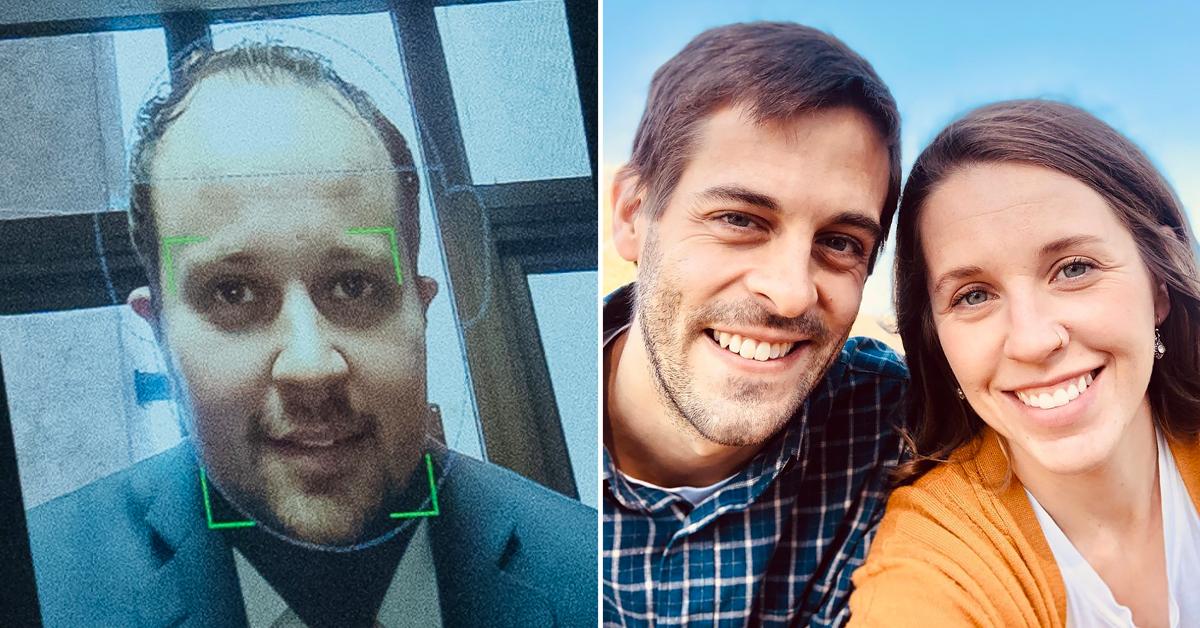 Josh Duggar remained in good spirits with several family members in his corner on day two of his child pornography trial. The accused criminal even flashed a cringe-worthy smile at the camera for a temperature check, despite being accused of downloading 65 graphic images of a 7-year-old girl.
Article continues below advertisement
The 33-year-old former 19 And Counting star appeared not to be sweating the charges against him when he showed up to the Arkansas court on Thursday. His family showed their loyalty by entering the courthouse with him.
Josh's wife, Anna Duggar, held his hand tightly despite bailing on him only hours earlier by rushing out of court when the prosecution introduced the stomach-turning evidence they claim they found on his computer.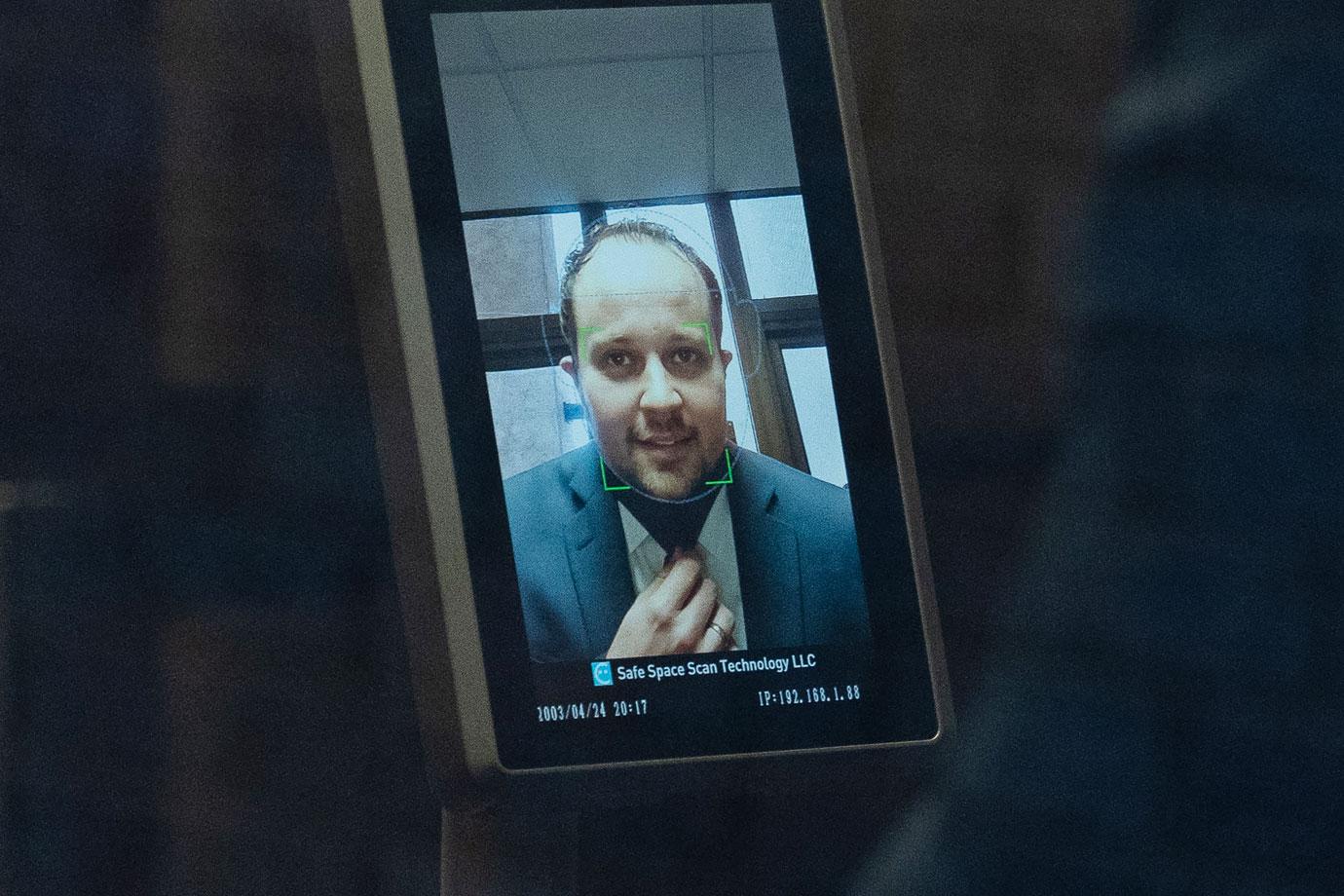 Article continues below advertisement
Once Josh entered the building, he was forced to pull down his mask for a temperature check. He gave a bizarre reaction when he decided to smile from ear to ear instead of glaring at the camera like a normal person for the two-second check.
Article continues below advertisement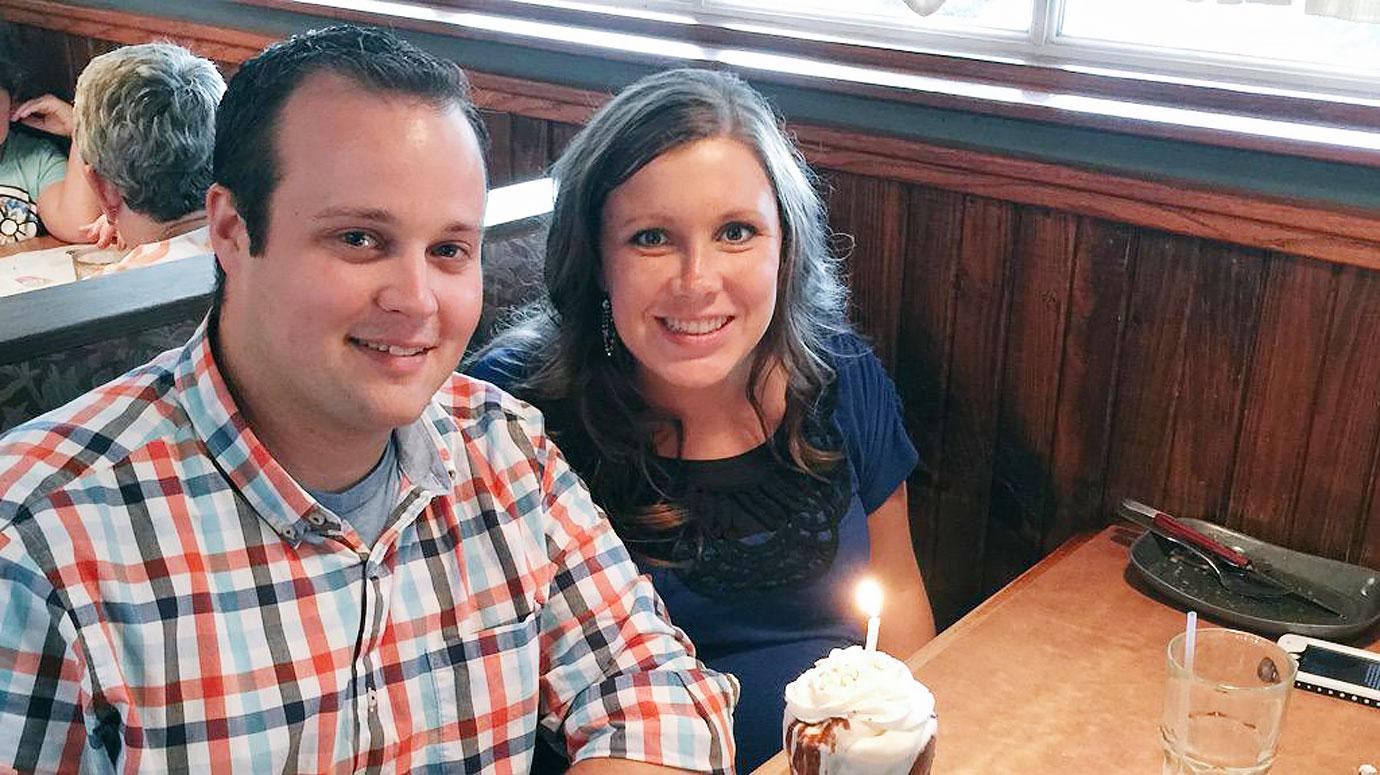 It's worth noting that Jill came forward as one of the victims Josh molested when they were children. He also touched three more of his sisters and a babysitter. During pre-trial, a friend of the Duggar family claimed Josh began molesting girls when he was 12 years old.
Jill's not the only sibling gearing up to talk. Josh's brother Jedidiah is also scheduled to testify this week.
Article continues below advertisement
Josh was arrested in April by the FBI. He has been accused of downloading child sexual abuse material – some of which allegedly showed children under the age of 12 – in May 2019. If convicted, Josh could face up to 20 years in prison and $250,000 in fines on each count.