Fountain Of Youth! Joni Mitchell, 78, Looks Healthy & Happy In Rare Outing As She Resurfaces After Health Issues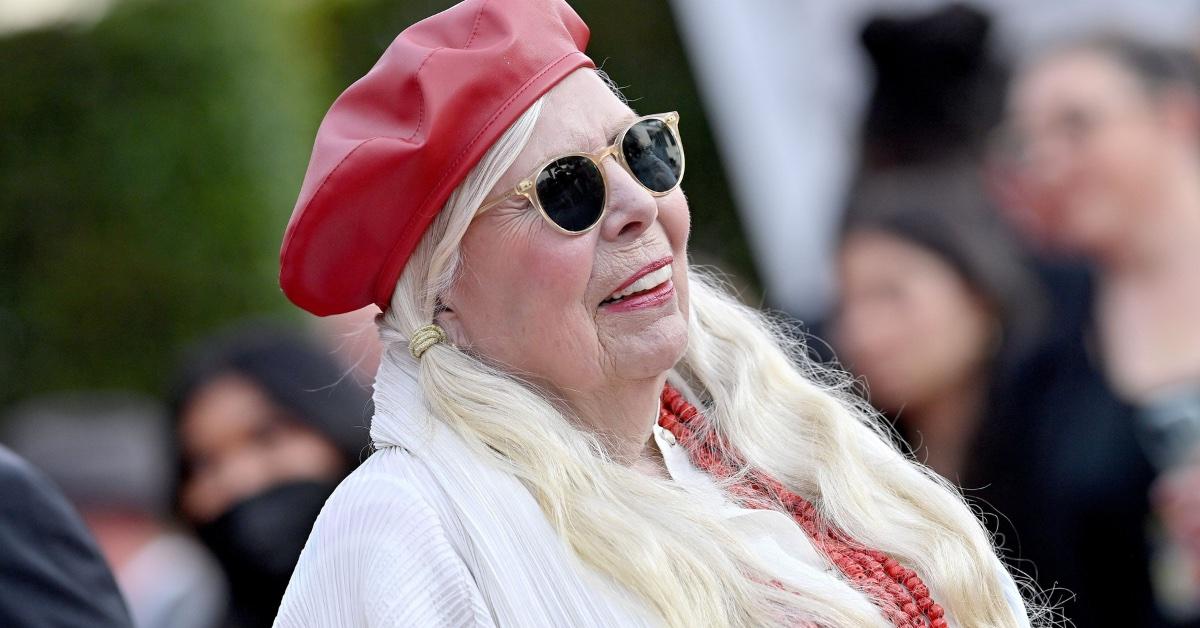 Singer-songwriter Joni Mitchell appeared to be thriving while out and about in Los Angeles with a friend, looking youthful and happy after a series of health issues.
The Both Sides Now performer, now 78, was smiling from ear to ear as she enjoyed the sunny weather in Southern California last week.
Article continues below advertisement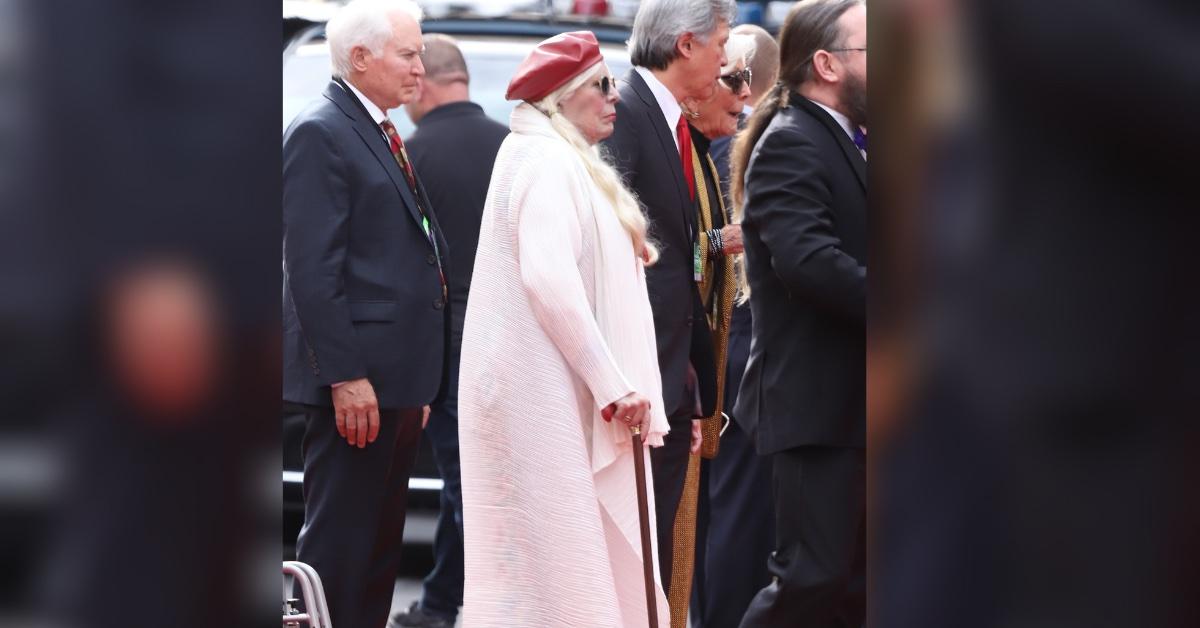 A pal snapped photos of the music icon posing in her bohemian-inspired ensemble, consisting of a blue patterned blouse, light wash jeans, and brown Ugg boots.
Joni completed her look with a straw hat featuring a feather in portraits shared by Daily Mail, also wearing a pair of dark sunglasses as she got around with the help of a cane.
Article continues below advertisement
Fans are glad to see she has come a long way since suffering a brain aneurysm back in 2015, which left her "struggling to walk."
"I'm just concentrating on getting my health back," she told The Guardian in late 2020. "You know what? I came back from polio, so here I am again, and struggling back."
Joni said at the time that she would characterize the last five years of her life as just "inching" her way along, adding, "I'm showing slow improvement but moving forward."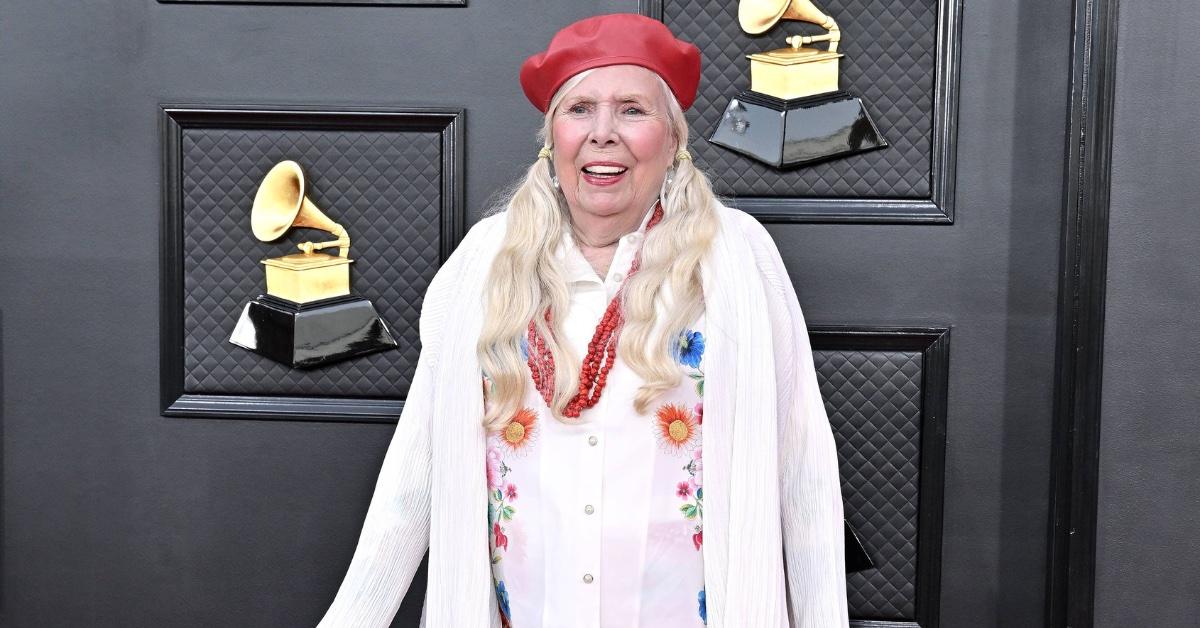 Article continues below advertisement
She also detailed some of her health issues in the biography Reckless Daughter: A Portrait of Joni Mitchell written by David Yaffe, revealing the symptoms she experienced from Morgellons disease.
"I have this weird, incurable disease that seems like it's from outer space," she explained within the pages, adding that it was sometimes uncomfortable to wear clothing because it felt like she was being "eaten alive."
This year, she began reemerging into the limelight.
Several music legends were in attendance to pay homage to the activist in April. She was named Person of the Year at the 2022 MusiCares gala.
Article continues below advertisement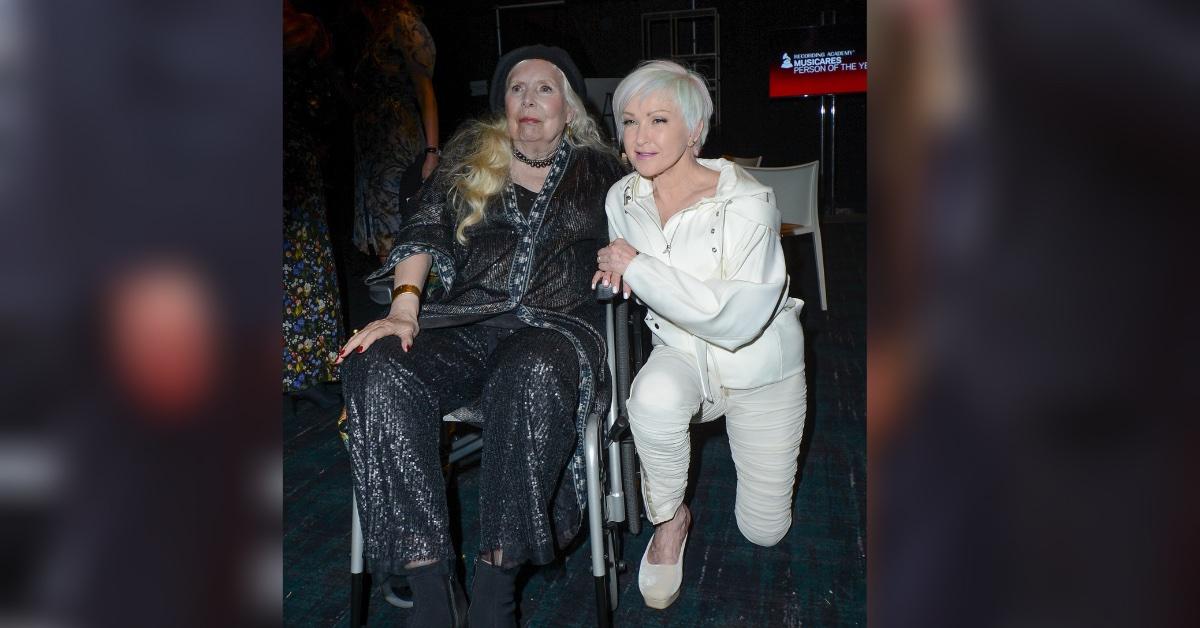 "We are so excited to bring together an amazing lineup of artists to celebrate the musical career of Joni Mitchell," shared Laura Segura, Executive Director of MusiCares.
"She is being honored not only for her iconic music and lyrics, but for her trailblazing spirit and the inspiration she's brought to so many singer/songwriters."
In 2022, Joni also attended the Grammy Awards and was honored with yet another golden gramophone.