Johnny Depp Spotted In U.K. For First Time Since Escaping Amber Heard Defamation Trial For Weeklong Break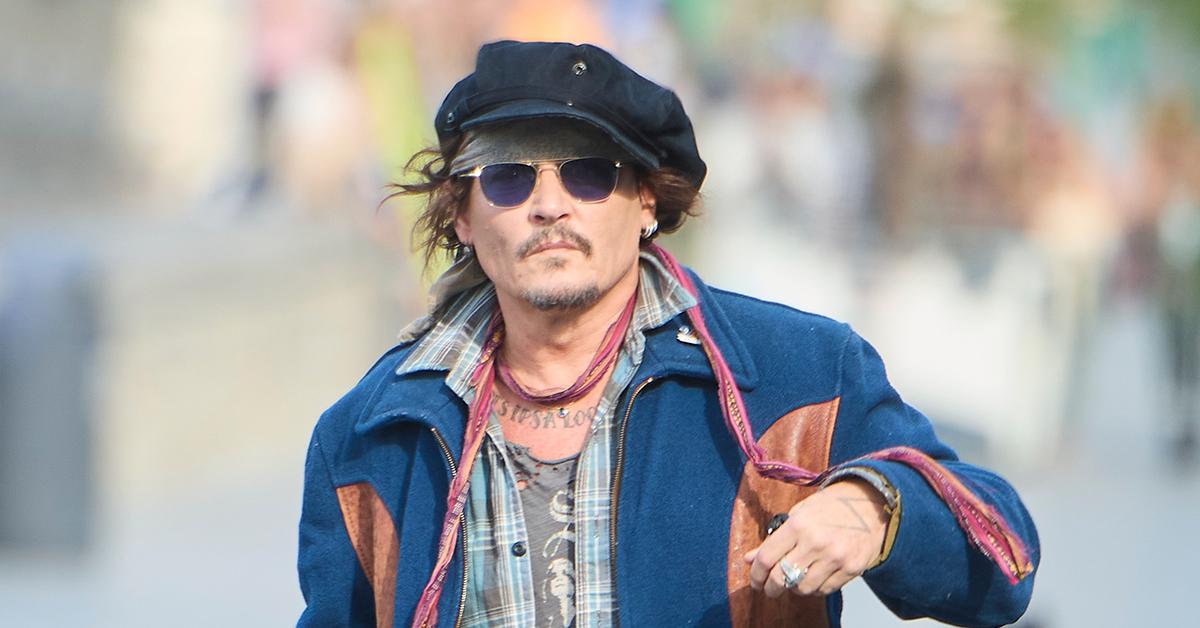 Johnny Depp escaped across the pond to get away from the drama surrounding his $50 million defamation trial against his ex-wife Amber Heard. The 58-year-old actor was spotted in the United Kingdom, marking the first sighting since the court went on a weeklong recess.
Ditching Fairfax County, Virginia, where his battle against Heard has been playing out for weeks, Depp opted to get the hell out of Dodge.
Article continues below advertisement
The Pirates of the Caribbean star was warmly welcomed in England. Depp even took the time to pose with a fan, who eagerly documented their meeting on social media.
Wearing his bleached hair down instead of slick back in the ponytail we've been seeing him rock in court, Depp smiled sweetly and placed his hands on the fan's shoulder while stopping to take a selfie.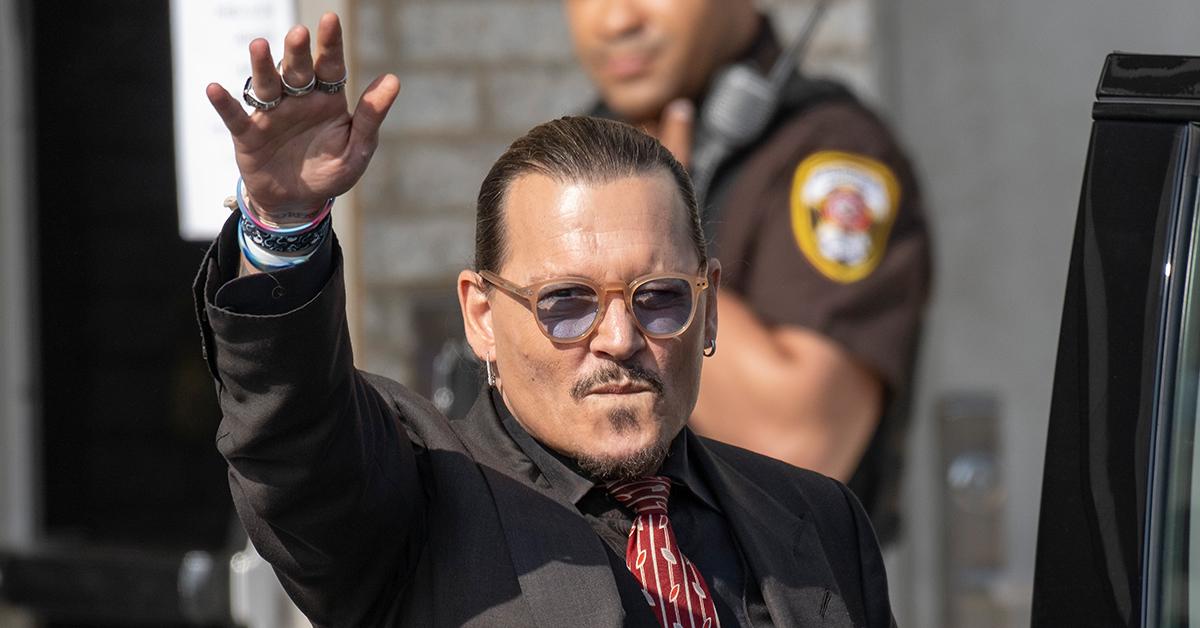 Article continues below advertisement
Opting for a casual look instead of those stuffy suits, Depp wore a flannel shirt, jacket, and his clear-rimmed sunglasses with blue lenses. Sporting several rings on his fingers, the actor looked happy and relaxed to be out of the courtroom.
Posting the photo to Twitter on Thursday, the fan's wife proudly wrote, "Spotted in Newhaven, East Sussex yesterday, #JohnnyDepp. Pictured with my husband."
Her post made traction, with more than 15k people liking it within hours. It's unclear how long Depp has been overseas, but his trip will be cut short since he's due back in court when the defamation trial resumes on Monday.
As RadarOnline.com reported, the Alice In Wonderland actor sued Heard for $50 million over an op-ed she wrote in 2018, in which she identified herself as a domestic abuse survivor. He claimed her "false" allegations cost him several movie roles, including Pirates 6.
Article continues below advertisement
Heard countersued for $100 million, claiming her ex-husband was trying to tarnish her reputation by casting doubt over her allegations. The two have been going at it in court, with Heard crying on the stand while claiming Depp physically and sexually abused her.
Depp told the court he never got violent with her, instead claiming she was the abuser in their relationship.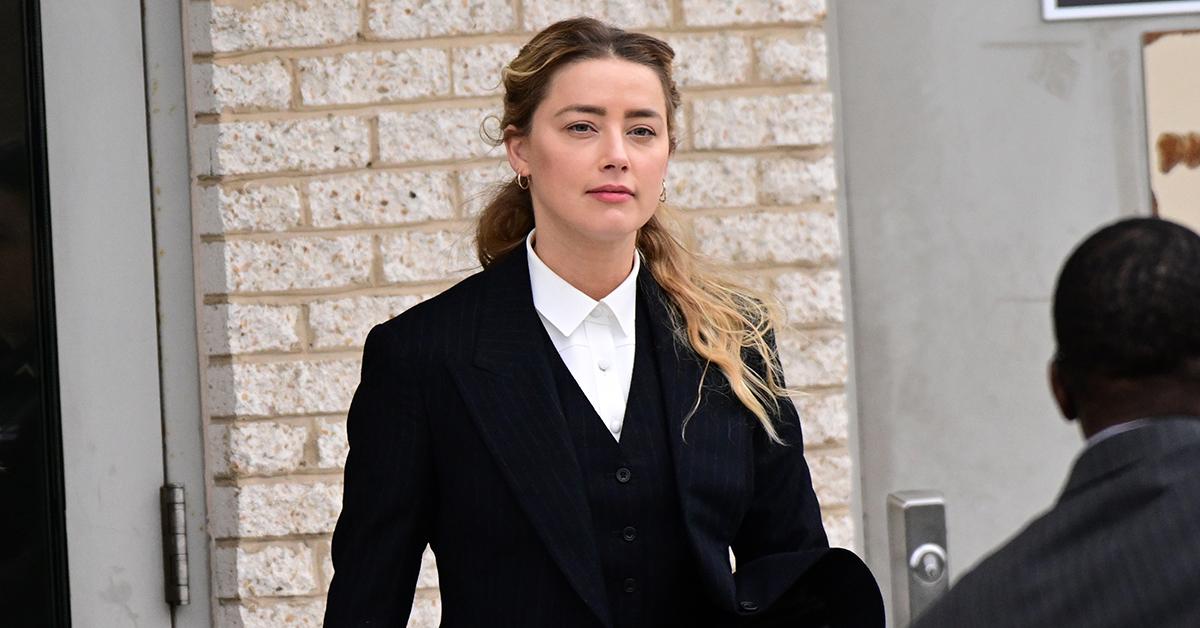 Article continues below advertisement
The trial has been nasty, to say the least. Depp accused Heard of cheating on him with multiple people, as well as alleging he suffered abuse at her hands.
She claimed he sexually assaulted her with an alcohol bottle.
The accusations are intense with Depp's legal team calling on several witnesses who claimed they never saw any evidence of abuse.
Fans have gathered outside the courtroom daily to show their support for Depp.
Article continues below advertisement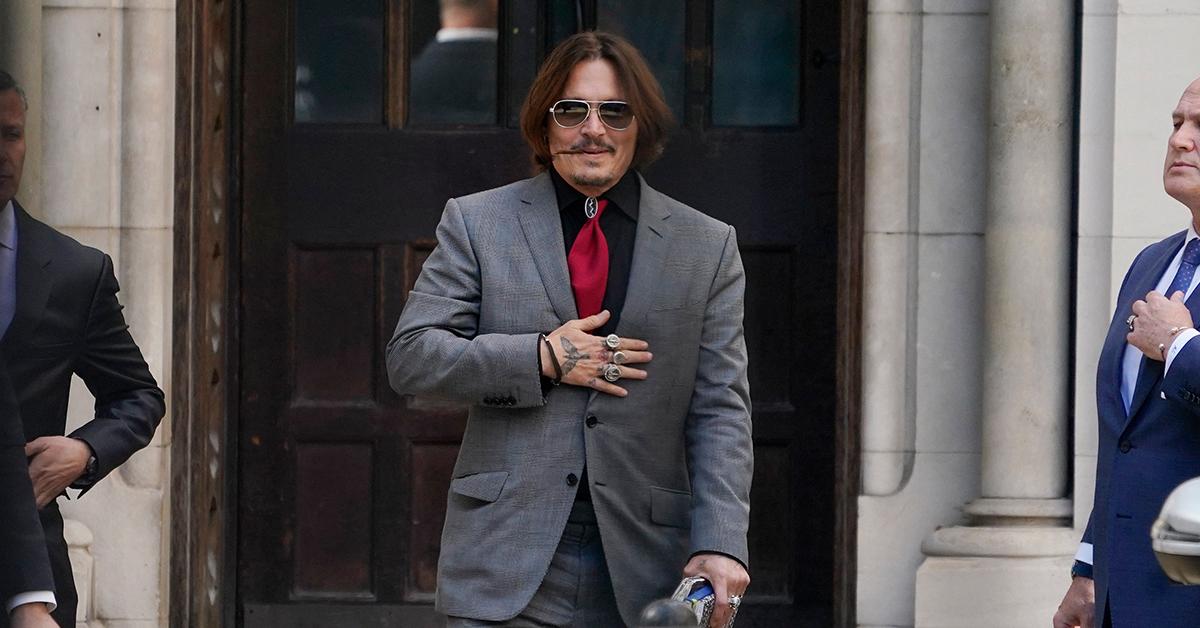 "Johnny is extremely grateful for his fans being so vocal on social media and in-person throughout this entire case. It has given him a renewed energy to keep fighting for what he feels is right," a source told Hollywood Life.
When the trial resumes, Depp's attorneys will cross-examine Heard on the witness stand, something they seem eager to do.
"While Ms. Heard's stories have continued to grow new and convenient details, Mr. Depp's recollections have remained exactly the same throughout the six painful years since her first allegations were made," Depp's lawyers said in a statement. "His truth — the truth — is the same no matter the environment in which it is has been presented. The upcoming cross-examination from Mr. Depp's team will be most telling, and will certainly highlight the many fallacies Ms. Heard has now attempted to pass off as fact throughout her convoluted testimony."