Amber Heard Cowers As Accused Abuser Johnny Depp Approaches Her In Court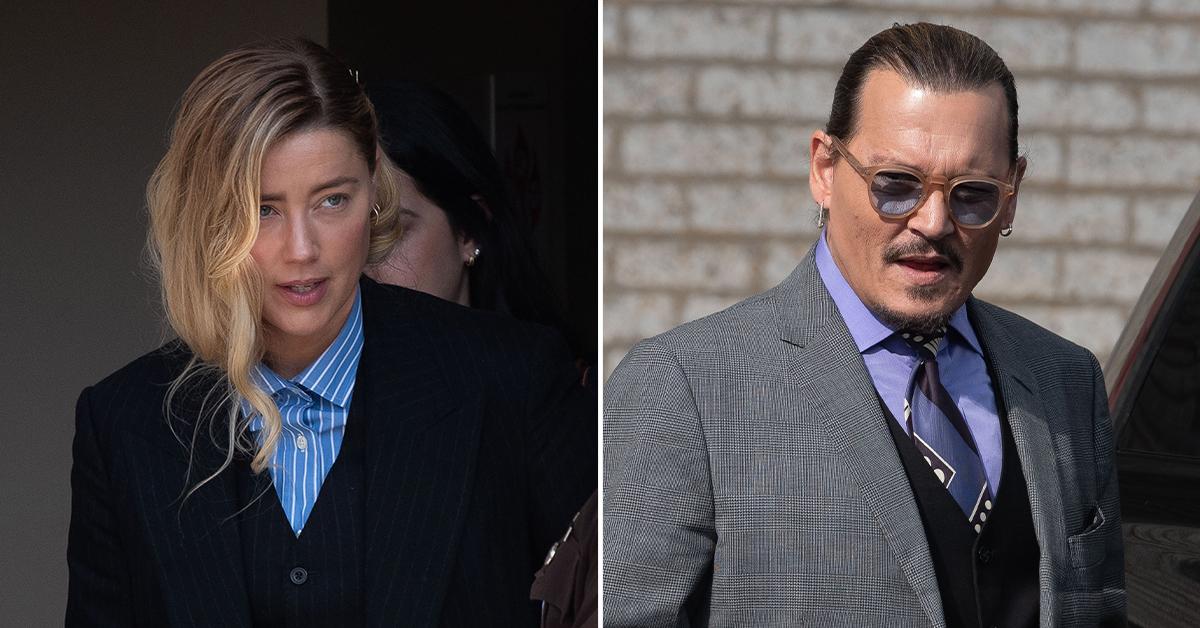 Amber Heard appeared to cower in fear when Johnny Depp stepped toward her after she walked off the witness stand following her emotional testimony on Thursday.
The 36-year-old Aquaman actress looked terrified when her unknowing ex-husband inched closer to her in the Fairfax County, Virginia, courtroom.
Article continues below advertisement
Heard and Depp's gazes seemed to lock on each other before she took several steps backward and the bailiffs stepped in to pull them apart. The actress immediately looked away and began to shrink.
Depp looked caught off guard when two when the two court officers blocked him from walking forward.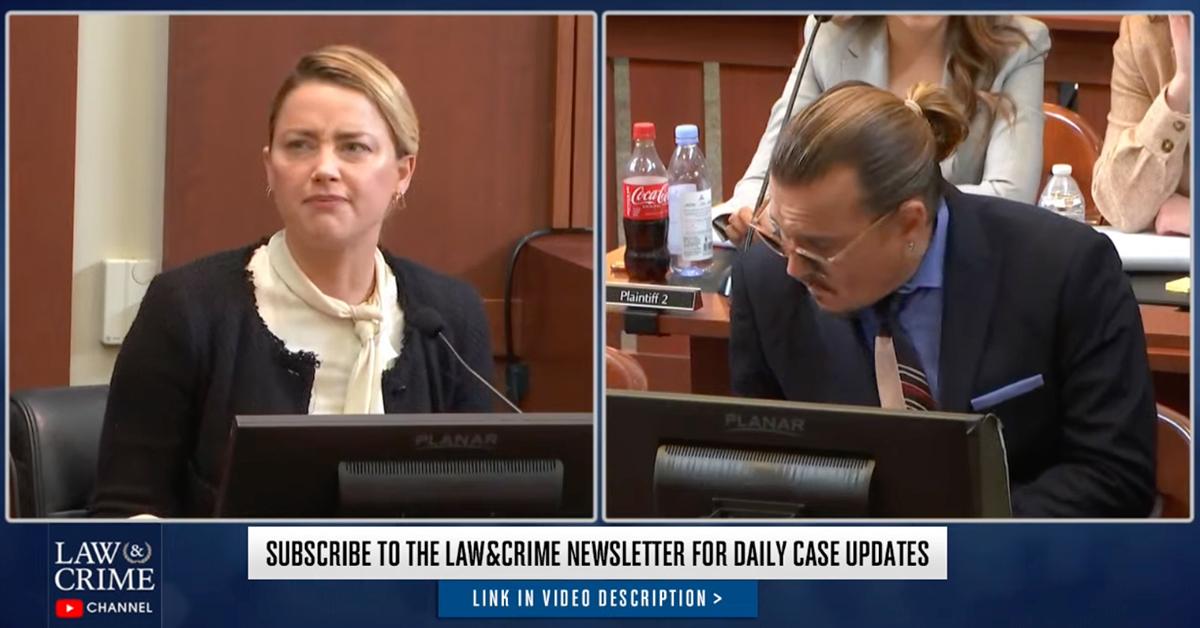 Article continues below advertisement
In a clip that has gone viral, the 58-year-old Pirates of the Caribbean actor's pace came to an abrupt halt and he stared at his ex-wife for a few seconds before turning around and walking away.
It's unclear if any words were exchanged. Depp's reaction did match Heard's timid nature.
When he turned around, the actor was seen shrugging his shoulders as if the near run-in with Heard wasn't a big deal. Their close encounter happened after she accused Depp of sexually assaulting her with an alcohol bottle.
Heard testified that the alleged assault happened when an argument turned physical in Australia.
Article continues below advertisement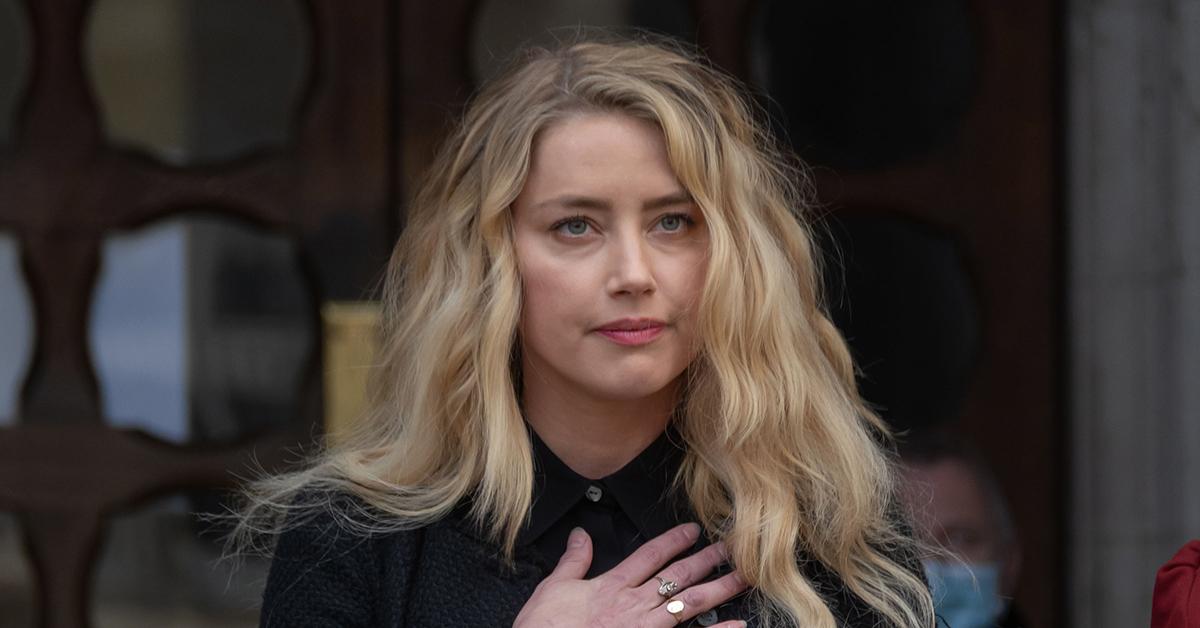 The Pineapple Express actress sobbed as she told the jury that Depp pinned her against the countertop of the bar area and she felt "pressure" on her public bone.
"Johnny had the bottle inside of me. And was shoving it inside me over and over again," she alleged.
Article continues below advertisement
Heard said he looked around the room and remembered thinking, "Please God, please. I hope it's not broken." She also claimed that he repeated, "I will f******* kill you" multiple times during the alleged assault.
That wasn't the only time that Depp allegedly got violent with her.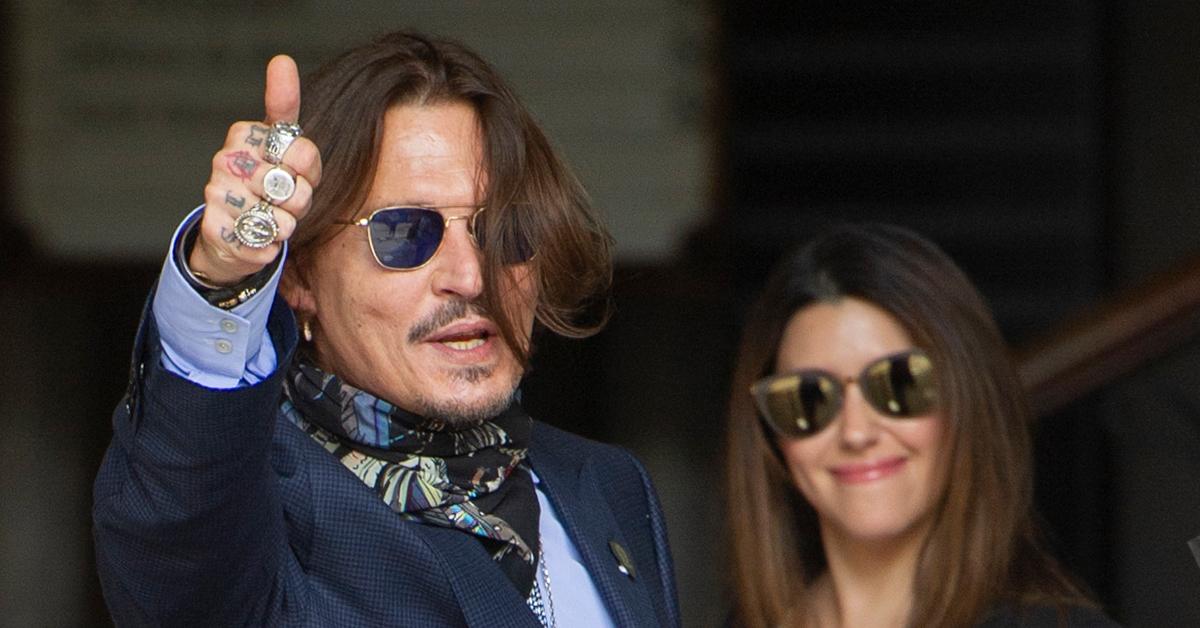 Article continues below advertisement
Heard recalled an incident that she said occurred inside their Tokyo hotel room in 2015. Depp's ex-wife claimed their argument escalated when he grabbed her by the hair, pushed her against a wall, and began "wailing" on her.
Depp has denied abusing Heard. When he testified, he claimed she was the violent one in their relationship.
Depp sued Heard for $50 million over an op-ed she wrote in 2018, in which she identified herself as a domestic abuse survivor. He claimed her "false" allegations cost him several movie roles, including Pirates 6.
The actress countersued Depp for $100 million, claiming he was attempting to tarnish her reputation.
Their trial will resume on May 16.