Photos: Johnny Depp's Bloodied Finger After He Claims Amber Heard SEVERED With Hurled Vodka Bottles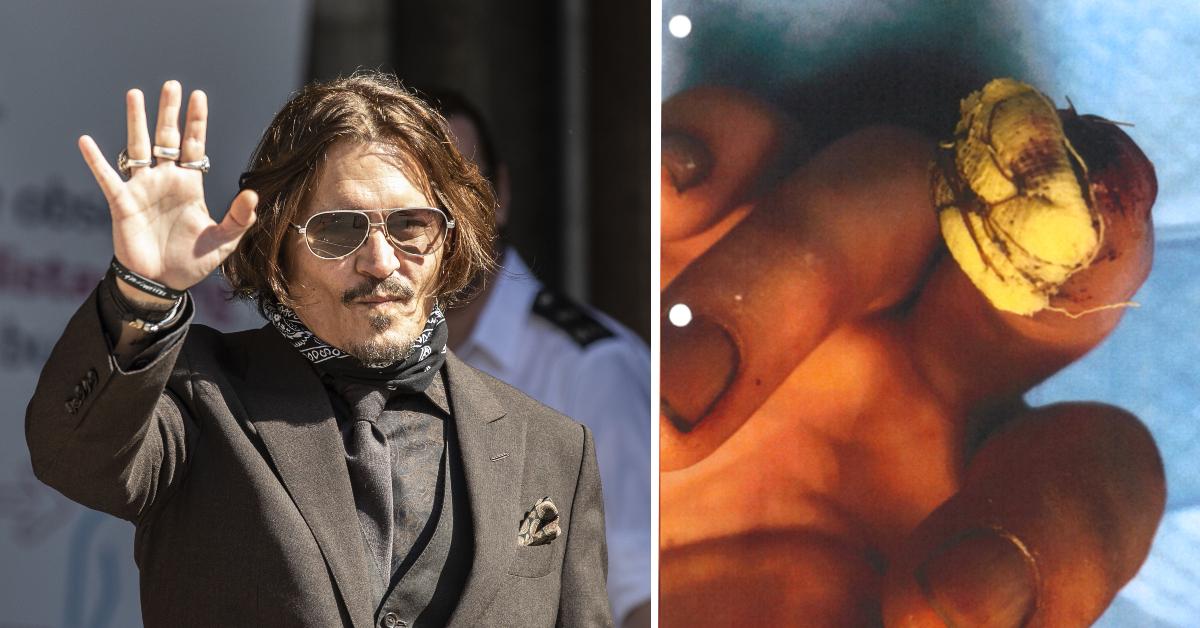 The gruesome photos of Johnny Depp's severed and bloody finger are making headlines after the actor took the stand to address the injury he claims occurred from Amber Heard hurling vodka bottles at him.
RadarOnline.com has obtained the gory pictures. Word to the wise, these aren't for those with weak stomachs.
Article continues below advertisement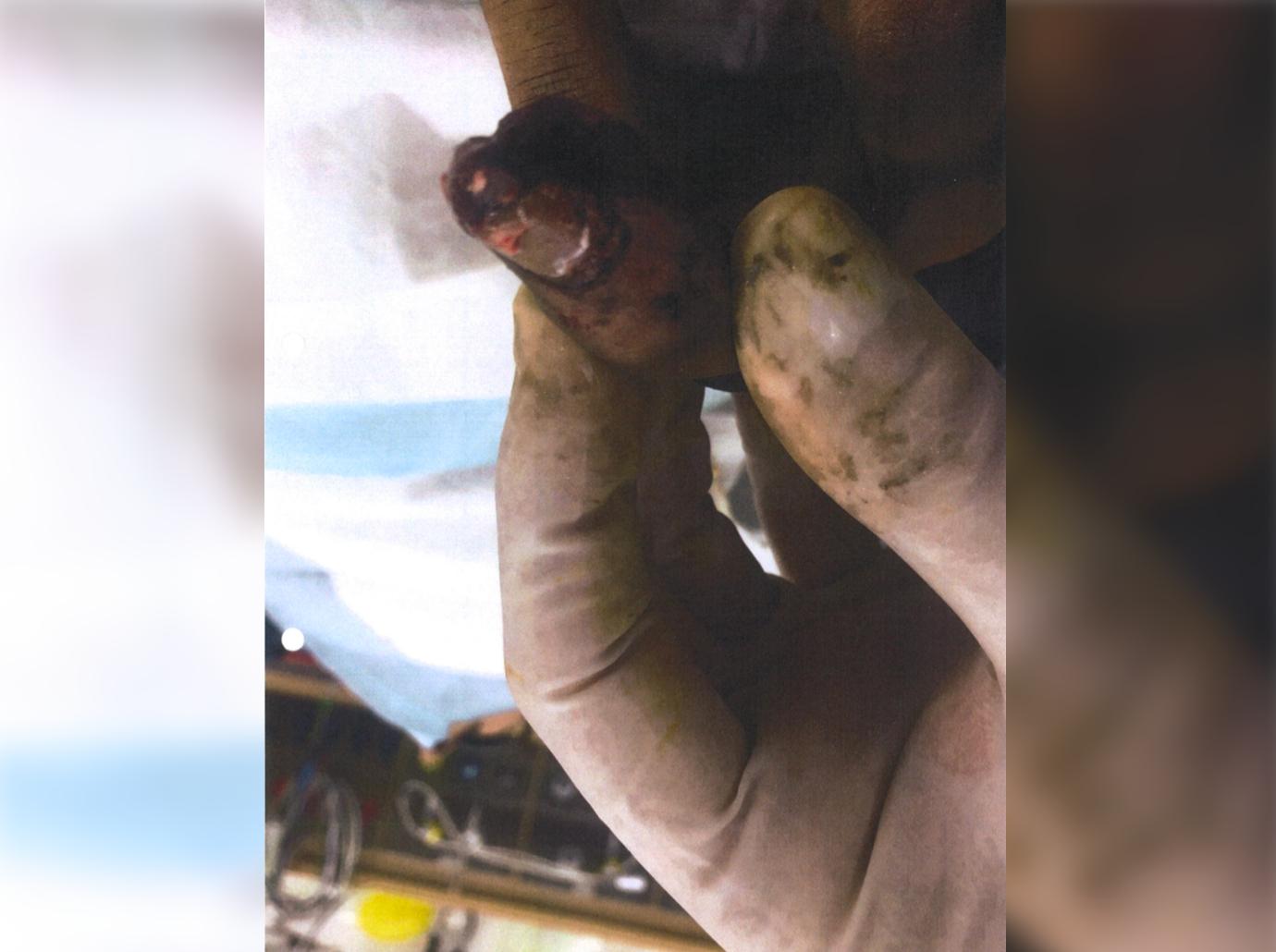 Depp, 58, spoke in detail about the aftermath on Wednesday, marking the second day he's testified in the battle against his ex-wife. "I was looking at my bones sticking out," the Pirates of the Caribbean actor told the jury, recalling under oath his alleged 2015 altercation with Heard in Australia.
According to Depp, the Aquaman actress threw not one, but two vodka bottles at him. The second one, he says, did the damage to his finger. The star ultimately needed surgery for the injury and remembered his immediate reaction to the bloody mess.
"I don't know what a nervous breakdown feels like, but that's probably the closest that I've ever been," Depp stated.
Article continues below advertisement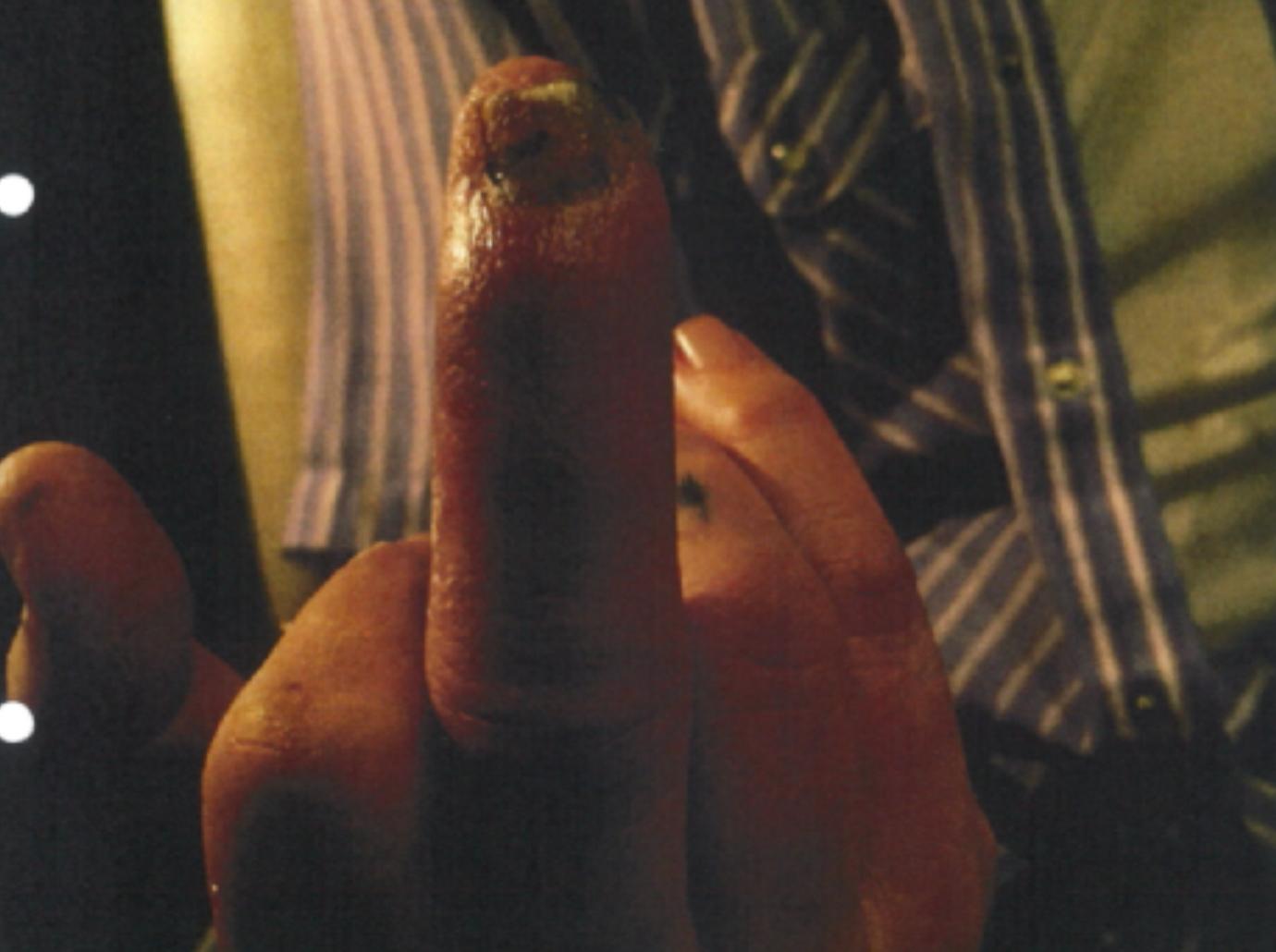 Spectators almost lost their lunch when the graphic photos were shown in the Fairfax County Circut courtroom. "Ew yuck," one person was heard saying. Heard sat stone-faced and listened to her ex recall his accounts of what happened. She did not appear to flinch when the pictures popped up.
While Depp claims his ex caused his injuries, she has a different story.
Article continues below advertisement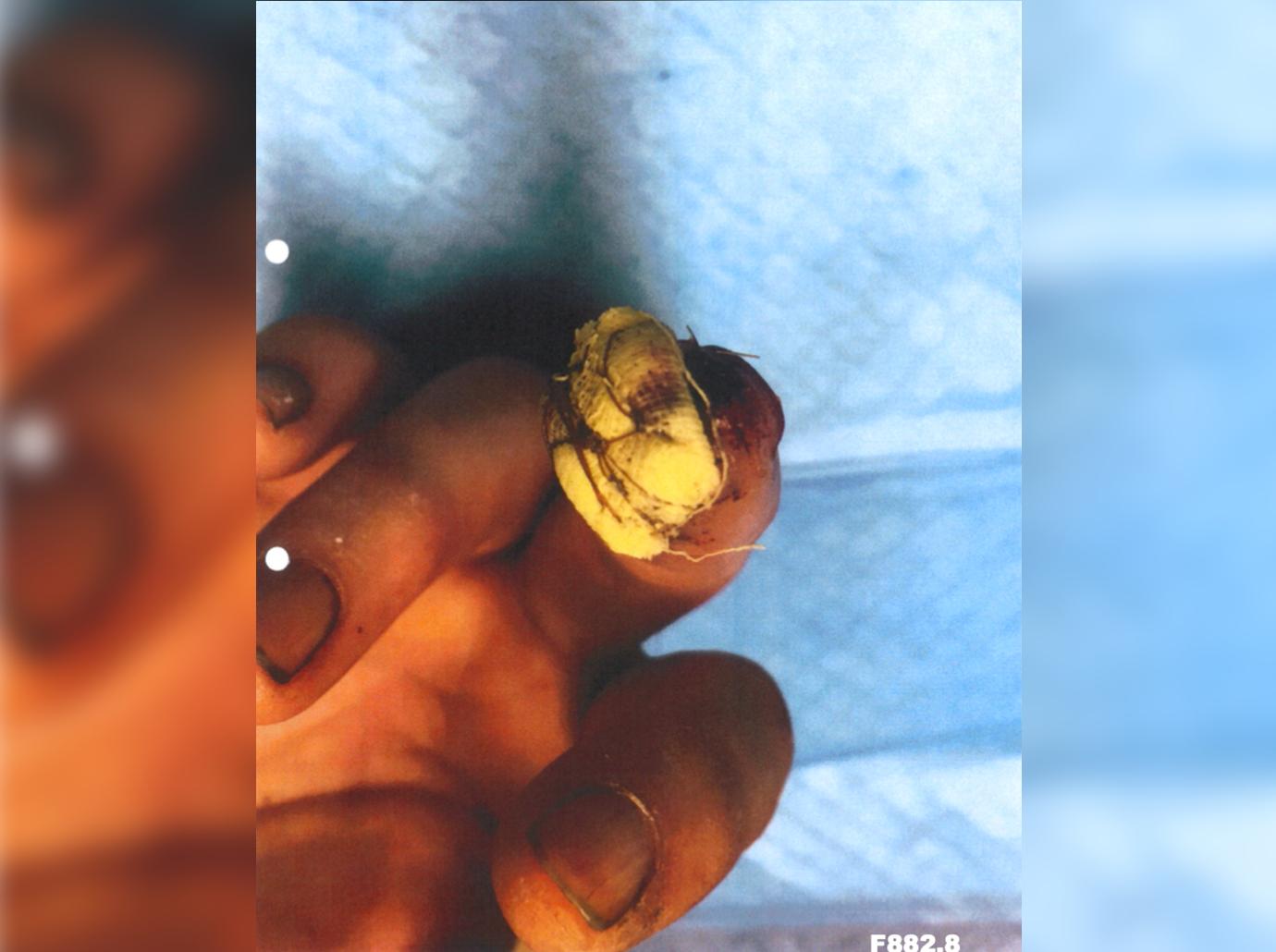 Heard claims Depp was the one that severed his fingertip during an alleged three-day bender after he flew into a jealous rage. She alleges he smashed a telephone and the broken glass cut severed his finger.
Heard's allegations get even weirder. The actress says Depp then used his bloody stump to write "STARRING BILLY BOB EASY AMBER" on the walls and mirror, insinuating she was cheating on him with Billy Bob Thorton.
Heard denied having an affair with Thorton.
Article continues below advertisement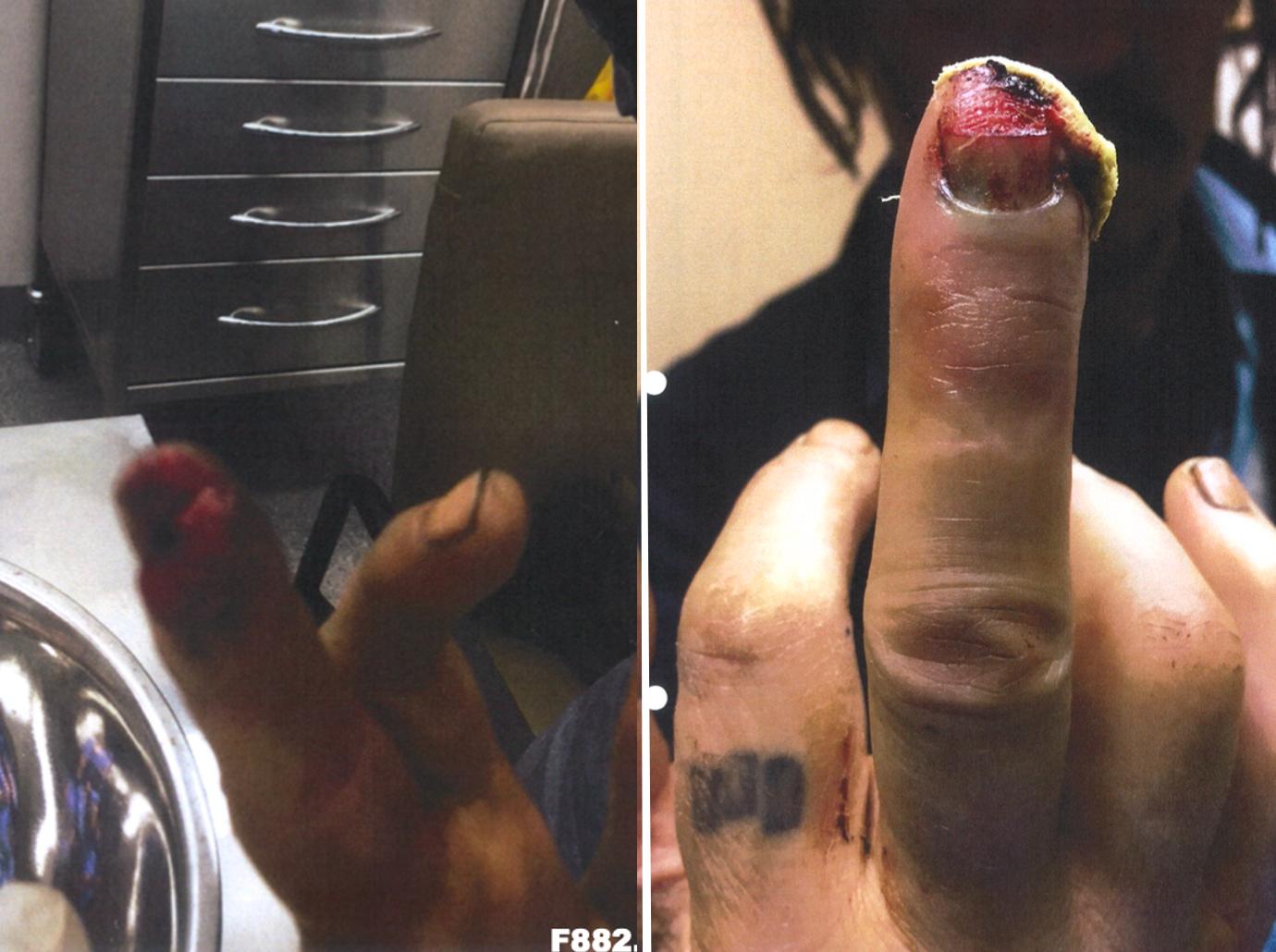 The bloody finger is just the latest allegations the actor has thrown out in court about his ex. On Tuesday, Depp shot down Heard's allegations about his drug abuse.
"The characterization of my substance abuse that has been delivered by Miss Heard is grossly embellished, and a lot of it, I'm sorry to say, is just plainly false. I think it was an easy target for her to hit," he stated.
He also insisted he's "not some maniac that needs to be high or loaded all the time."
Article continues below advertisement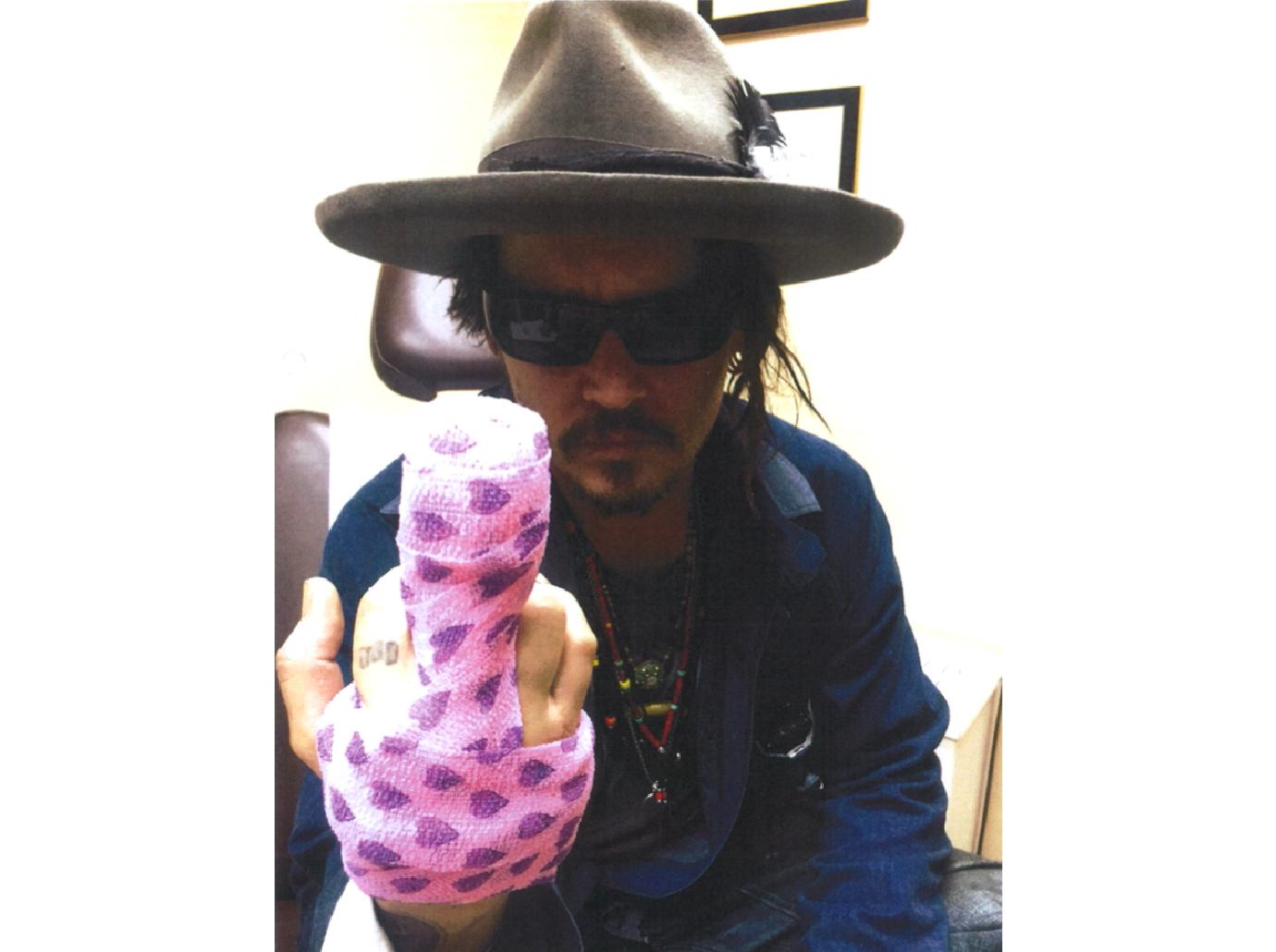 Depp and Heard have been fighting for years. He sued his ex-wife for $50 million over an op-ed she wrote in the Washington Post in which she spoke about her history of domestic abuse. Heard never named Depp in the story, but he claims the accusations cost him several roles in big Hollywood films.
She countersued him for $100 million, claiming he attempted to derail her career by smearing her name.
As for Depp's finger, he brought the severed piece to the hospital, but sources at the time alleged it couldn't be saved.