Johnny Depp Admits He Thought Amber Heard Was Having Affair With James Franco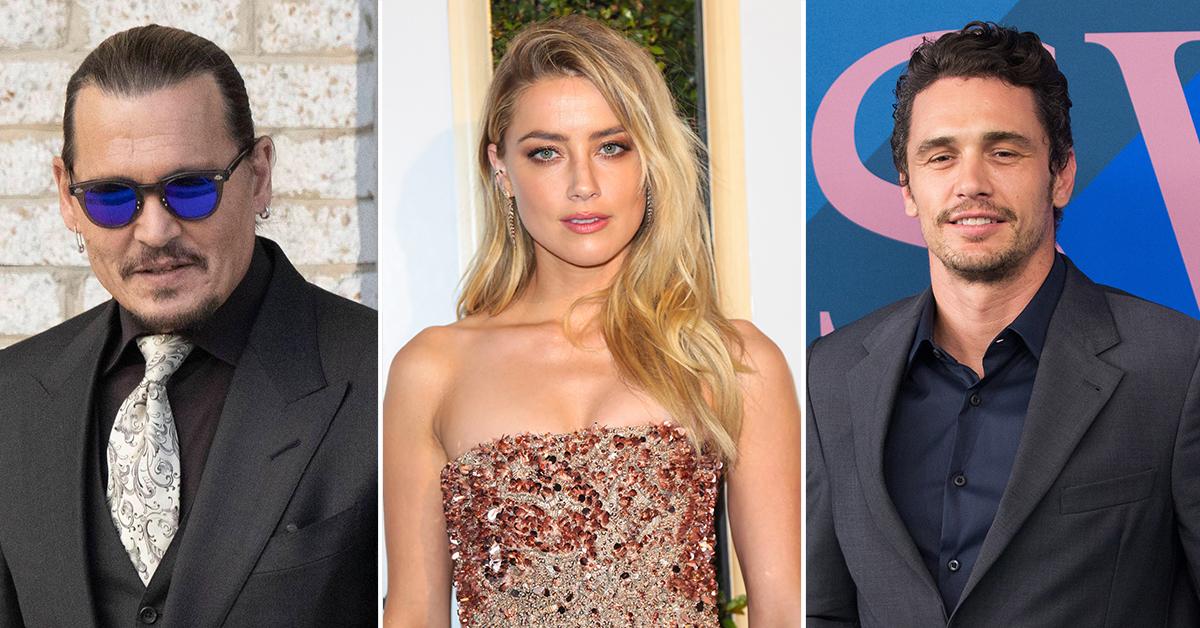 Johnny Depp was questioned about Amber Heard's faithfulness during their courtship when he took the stand again for day six of their defamation battle. The 58-year-old Pirates of the Caribbean actor admitted to the court that he believed his then-girlfriend was cheating on him with James Franco.
Heard appeared alongside Franco in the 2015 movie, The Adderall Diaries.
Article continues below advertisement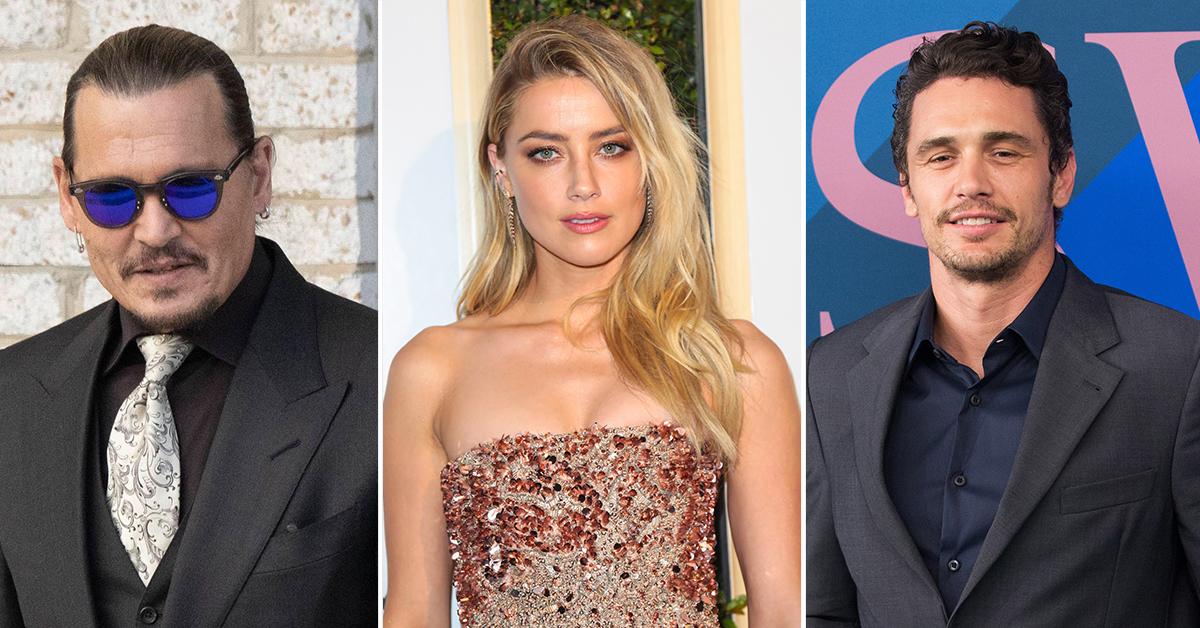 While shooting scenes for the film, Depp claimed he got suspicious that her connection with Depp was deeper off-screen. While sitting in the hot seat in the Virginia court on Thursday, Depp said he thought Heard was having an affair with Franco, and they even fought over the allegations.
When asked about the 2014 heated fight that occurred the day before the couple traveled from Boston to Los Angeles, Depp told his version of what went down during the flight.
Article continues below advertisement
The Into The Woods actor's longtime pal Keenan Wyatt was already grilled over the altercation earlier this week. Heard's lawyer, Elaine Bredehoft, asked Wyatt if he remembered hearing Depp ask Heard if she enjoyed "f------" Franco. Bredehoft also questioned if Wyatt overheard the star asking his girlfriend if she had "slipped him [Franco] a tongue."
Depp's pal did not recall the conversation but admitted he did not know what occurred between the couple behind closed doors.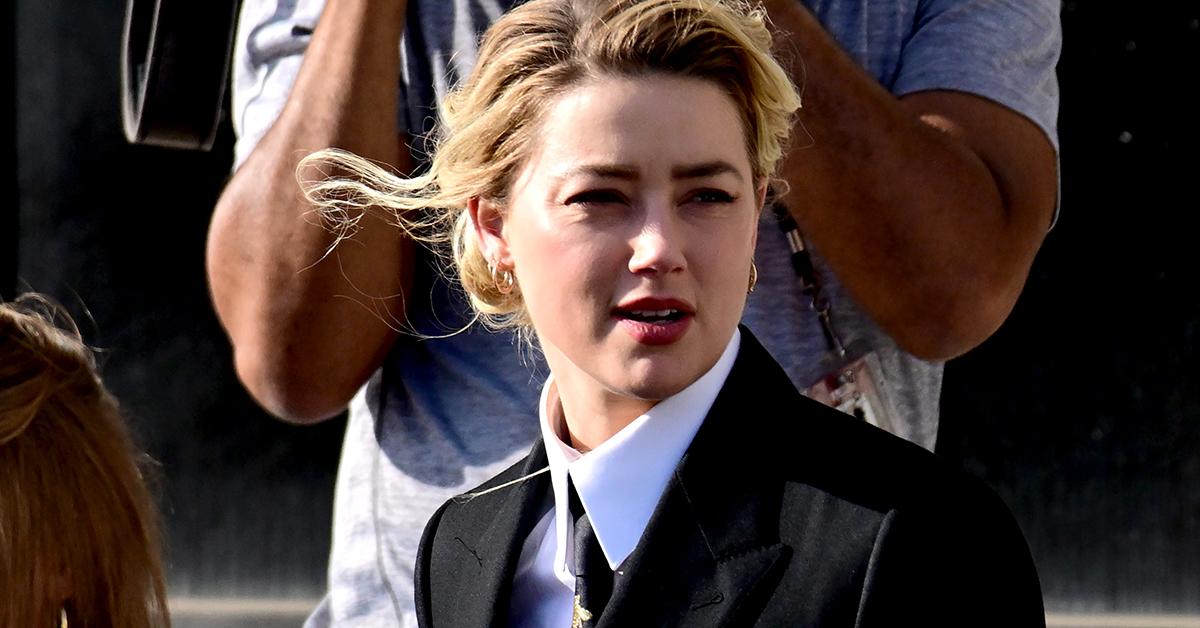 Article continues below advertisement
The actor stated he had taken a "double dose on that Roxicodone," but shot down allegations that he was drunk during the incident. Depp previously stated that he was once addicted to the narcotic.
"I would not agree that I was very drunk on that flight ... I had taken a double dose on that Roxicodone, which is different than a blackout," he said in court.
The jury then heard text messages Depp sent Heard the following day after the flight.
"Once again, I find myself in a place of shame and regret. Of course, I am sorry. I really don't know why, or what happened. But I will never do it again. I want to get better for you. And for me. I must. My illness somehow crept up and grabbed me. I can't do it again. I can't live like that again. And I know you can't either. I must get better. And I will. For us both. Starting today. I love you. Again, I am so sorry. So sorry.. I love you and feel so bad for letting you down," one read.
Article continues below advertisement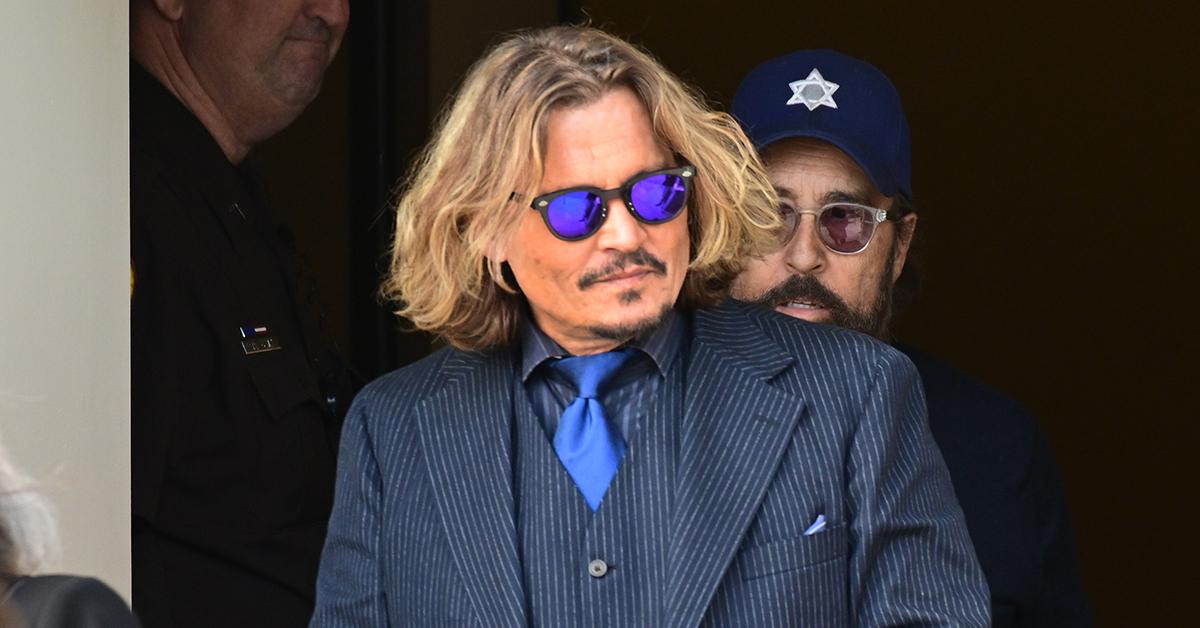 Depp quickly switched his tune when Heard gave him the cold shoulder and didn't write back.
"I see that understanding and forgiveness ain't on the menu," he wrote, "I'm disappointed to see that, but, not too surprised, I suppose."
Depp and Heard are at odds after he sued her for $50 million over an op-ed she wrote in the Washington Post where she detailed her history of domestic abuse. She never named Depp in the story, but he claims the accusations cost him several roles in big Hollywood films.
She countersued him for $100 million, claiming he attempted to derail her career by smearing her name.