First Lady Jill Biden & Daughter Go For Walk On The Beach DAYS After Ashley Biden's SHOCKING Diary Leaks Online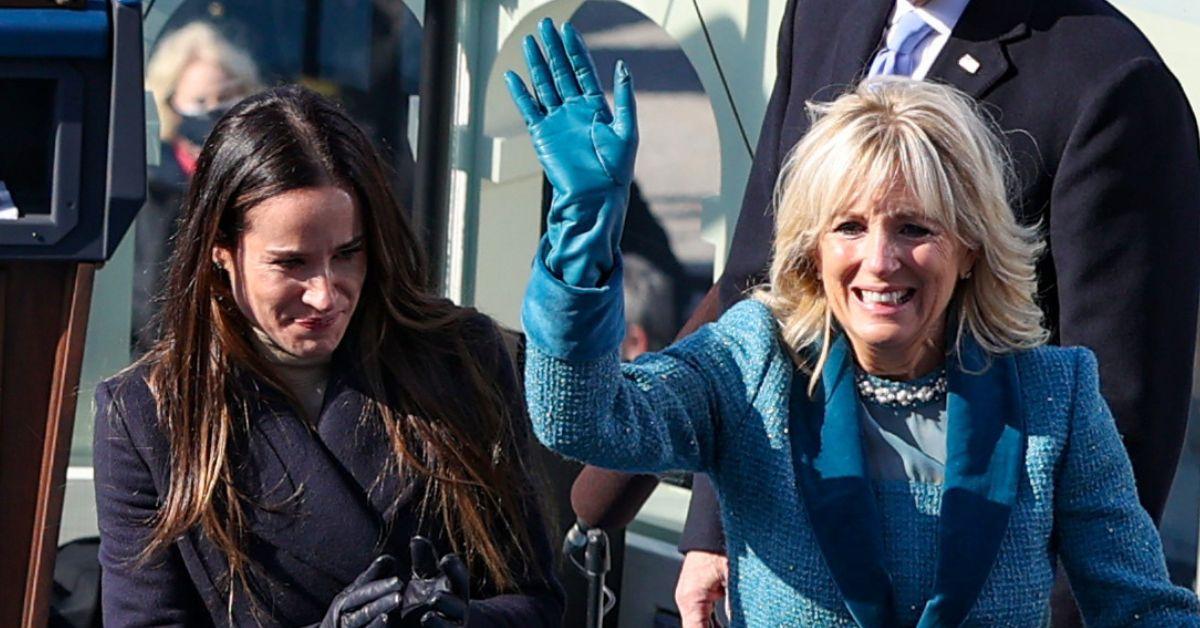 Jill Biden and her daughter Ashley were spotted at the beach with their dog this weekend, just days after Ashley's bombshell diary was leaked online, RadarOnline.com has learned.
In a surprising sighting that comes less than one week after it was revealed a Florida woman is under investigation for selling President Joe Biden's daughter's diary to a far-right activist group, the first lady and her 41-year-old daughter were photographed walking their dog, Mayor, on a Delaware beach on Sunday.
Article continues below advertisement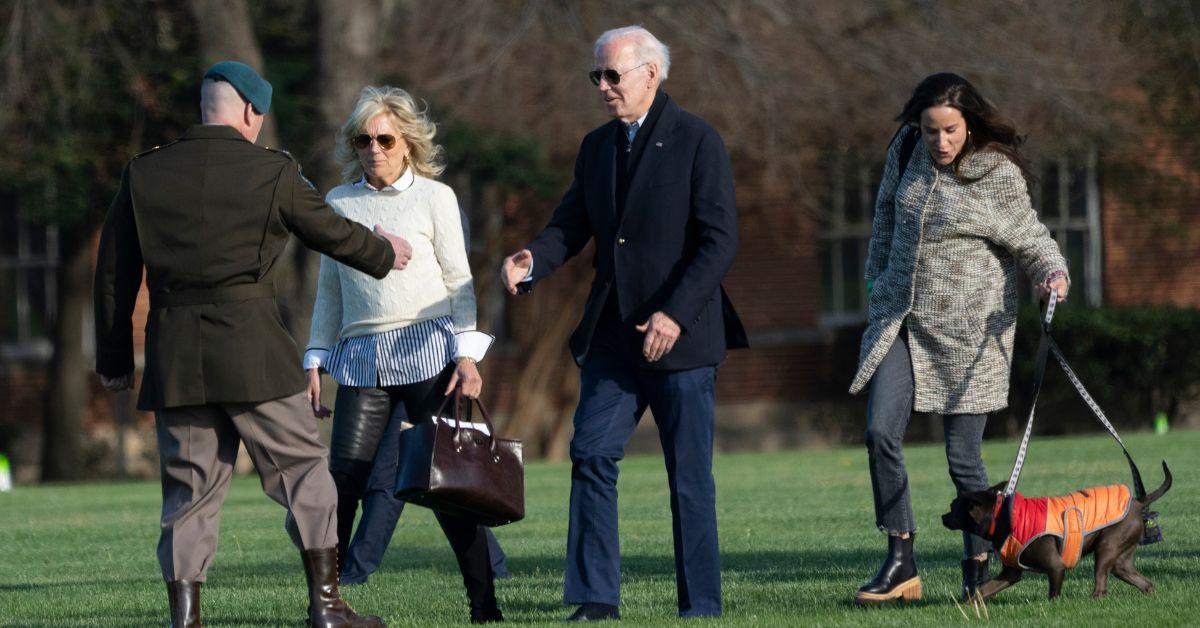 Besides Jill and Ashley Biden, the pair were also joined by President Biden's granddaughter Naomi and Ashley's fiancé Peter Neal. The Biden family reportedly spent their weekend in Delaware to celebrate Father's Day, Juneteenth and Joe and Jill's 45th wedding anniversary.
The photos, which were obtained by Daily Mail, show Jill sporting a pair of black leggings along with a yellow shirt underneath a pink windbreaker to brace her from the 35-mph winds.
Ashley went barefoot along the beach and donned a pair of navy leggings along with a gray shirt underneath a dark gray sweatshirt, according to the photos.
President Biden was nowhere to be seen, and the sighting of his wife and daughter came just two days after the president was caught on video falling off his bike as he stopped to talk with a group of excited fans on Friday.
As RadarOnline.com reported, the sighting of Jill and Ashley Biden on Sunday is also the first time Ashley has been seen since it was revealed a Florida woman – who has since been identified as Aimee Harris – is under investigation by the FBI for finding and selling the first daughter's diary to far-right activist group Project Veritas.
Article continues below advertisement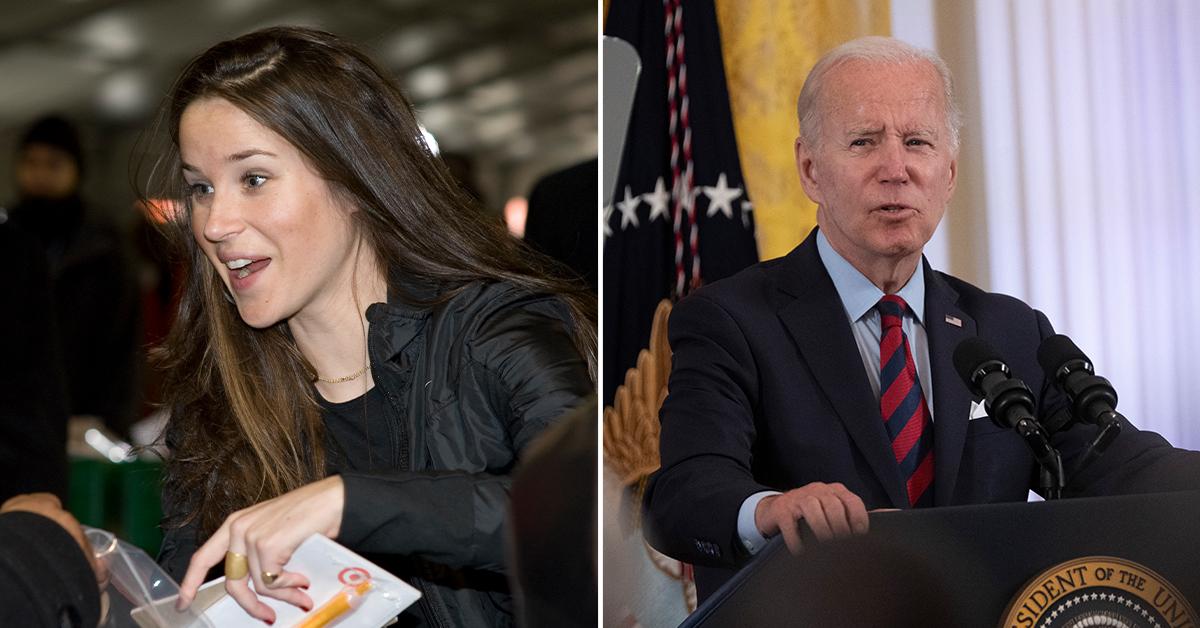 Harris is believed to have sold the alleged diary – which is filled with a number of shocking entries written by Ashley between January 25 and September 18, 2019 – for a whopping $40,000.
But although the Biden family initially reported the diary stolen in an alleged burglary in 2020, an inside source revealed that Harris isn't being investigated for theft.
"The feds now aren't saying it was illegal to find the diary," the source told Daily Mail. "Nor are they saying Aimee stole anything."
"But it's her selling the property of another that could be considered a crime," the insider continued. "And the fact Ashley is the president's daughter kicks it to a different legal level."
Article continues below advertisement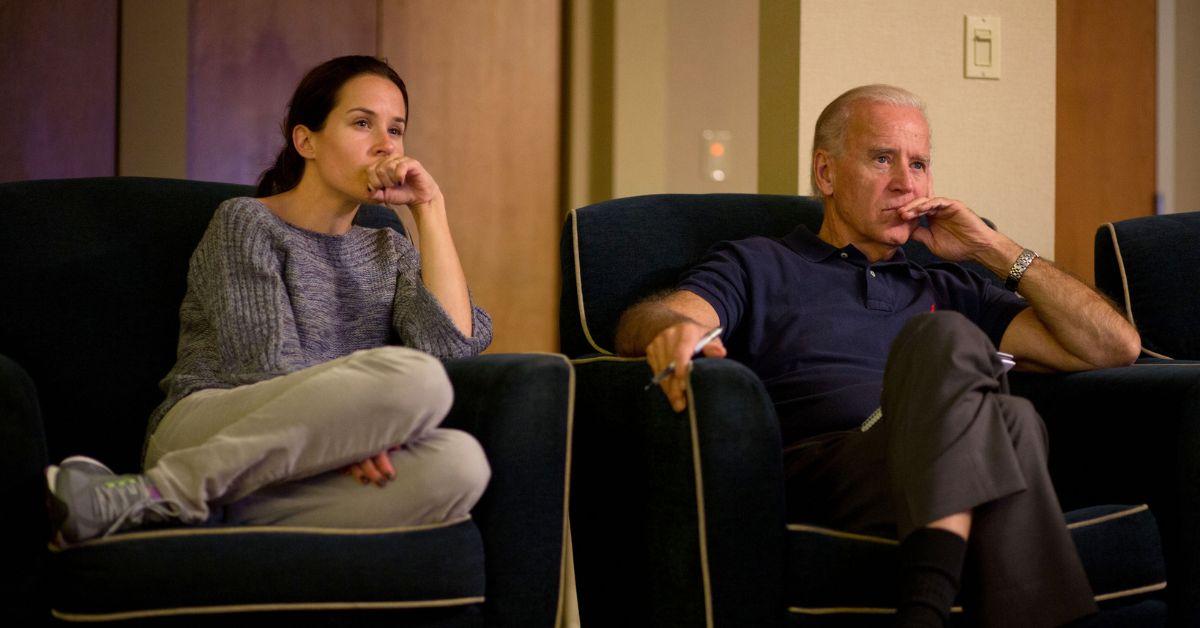 The diary was allegedly found by Harris underneath a mattress in a Palm Beach, Florida halfway house weeks after President Biden's daughter moved out of the same halfway house in June 2020.
Included in the alleged diary are a number of shocking journal entries detailing Ashley's struggles with sex and drug addiction, as well as memories of taking showers with her father when she was still only a little girl.
"I have always been boy crazy," Ashley wrote. "Hyper-sexualized @ a young age…I remember somewhat being sexualized with [a family member]; I remember having sex with friends @ [at] a young age; showers w/ my dad (probably not appropriate)."
"We refuse to engage with an inquiry like this, which simply doesn't merit a response," a representative for Ashley responded when asked if they wished to comment on the matter.
Article continues below advertisement