Inside Graceland – Elvis Presley's Retreat That Became Rock 'N' Roll's Spiritual Home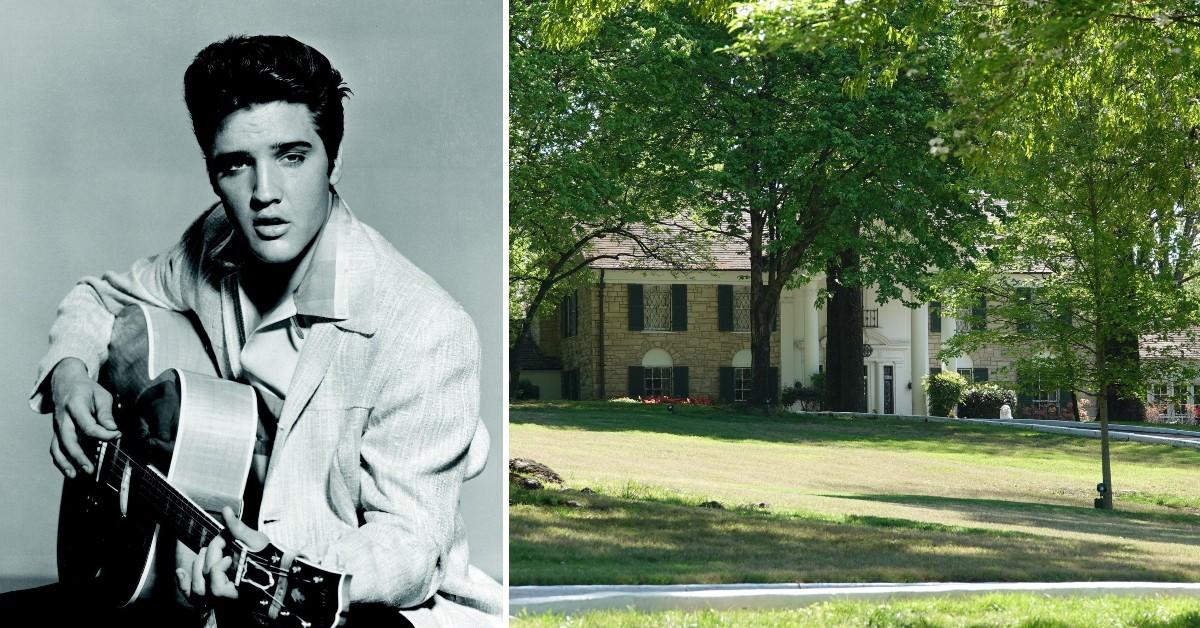 "I'm going to keep Graceland as long as I possibly can," Elvis Presley said in 1960. And who could blame him? Just three years earlier, the 22-year-old King of Rock 'n' Roll landed a Memphis home fit for royalty when his parents, Gladys and Vernon Presley, found this regal Georgian colonial they could all live in.
It has since become a spiritual home for all fans of Elvis – so much so that director Baz Luhrmann insisted on the Memphis premiere of his new Elvis biopic be shown at Graceland. Tom Hanks, who plays manager Colonel Tom Parker in the movie, said that although he had filmed in many castles and museums that had belonged to kings and queens, "all those kings and queens have an 'S' on the end of them, meaning there are more than one. At Graceland, we are at the home of the King."
Article continues below advertisement
The mansion sits in 13.8-acres of land some nine miles south of central Memphis, and was originally named after the daughter of the owner of a mid-1800s cattle farm on the site. In 1939, her niece Ruth Moore built the house Elvis fans know on Highway 51 South – renamed Elvis Presley Boulevard in 1972.
Elvis paid just over $100,000 for the 10,266-square foot house, which he eventually expanded to 17,552 square feet with the addition of the Trophy Room, the Den, or "Jungle Room", and the renovated annex, creating a palace with eight bedrooms, eight baths and four half-baths.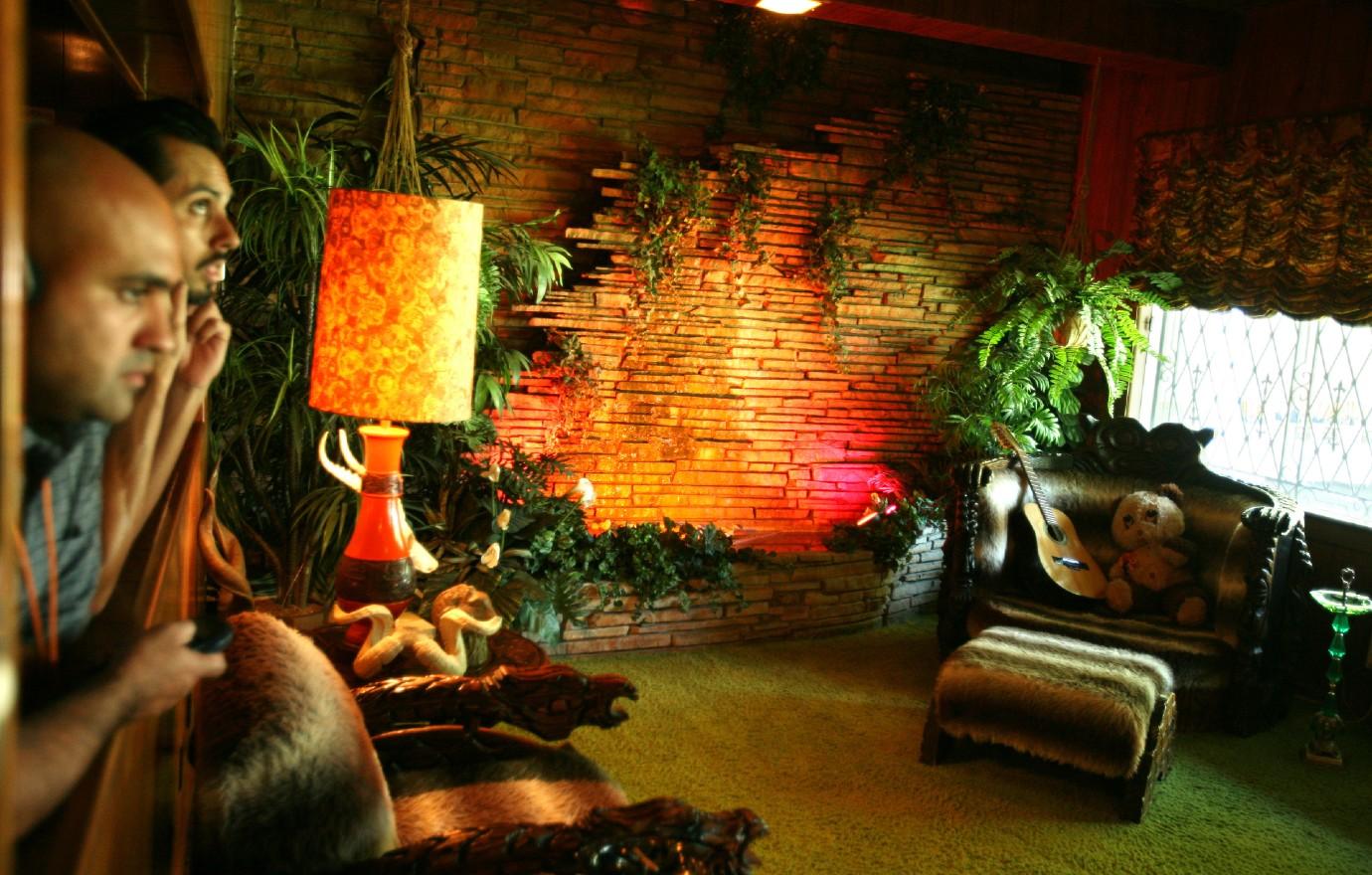 Article continues below advertisement
"Walk through the front door and you feel him," says Priscilla Presley, Elvis' wife from 1967 to '73, whom he proposed to in Graceland. "He's here in spirit and memory."
Decadent touches, from a feathered frame in the Jungle Room to a monkey statue in the TV Room, mirrored Elvis's desire to not only have a place in which he could escape the pressures of fame, but also a house dedicated to all the fun and extravagance befitting the most famous man in the world.
According to daughter Lisa Marie, 54, Graceland "was amazing. Filled with energy and excitement. Nonstop action. And surprises. He kept us all on our toes. We'd ride horses or ride around in golf carts, [and] the kitchen was Grand Central."
Now owned by Lisa Marie, she made the decision to open the doors to the public on June 7, 1982, and today over 650,000 visitors make the pilgrimage to Graceland every year, making it the most-visited privately owned house in America, and the second most-visited house of any kind, after the White House.
Article continues below advertisement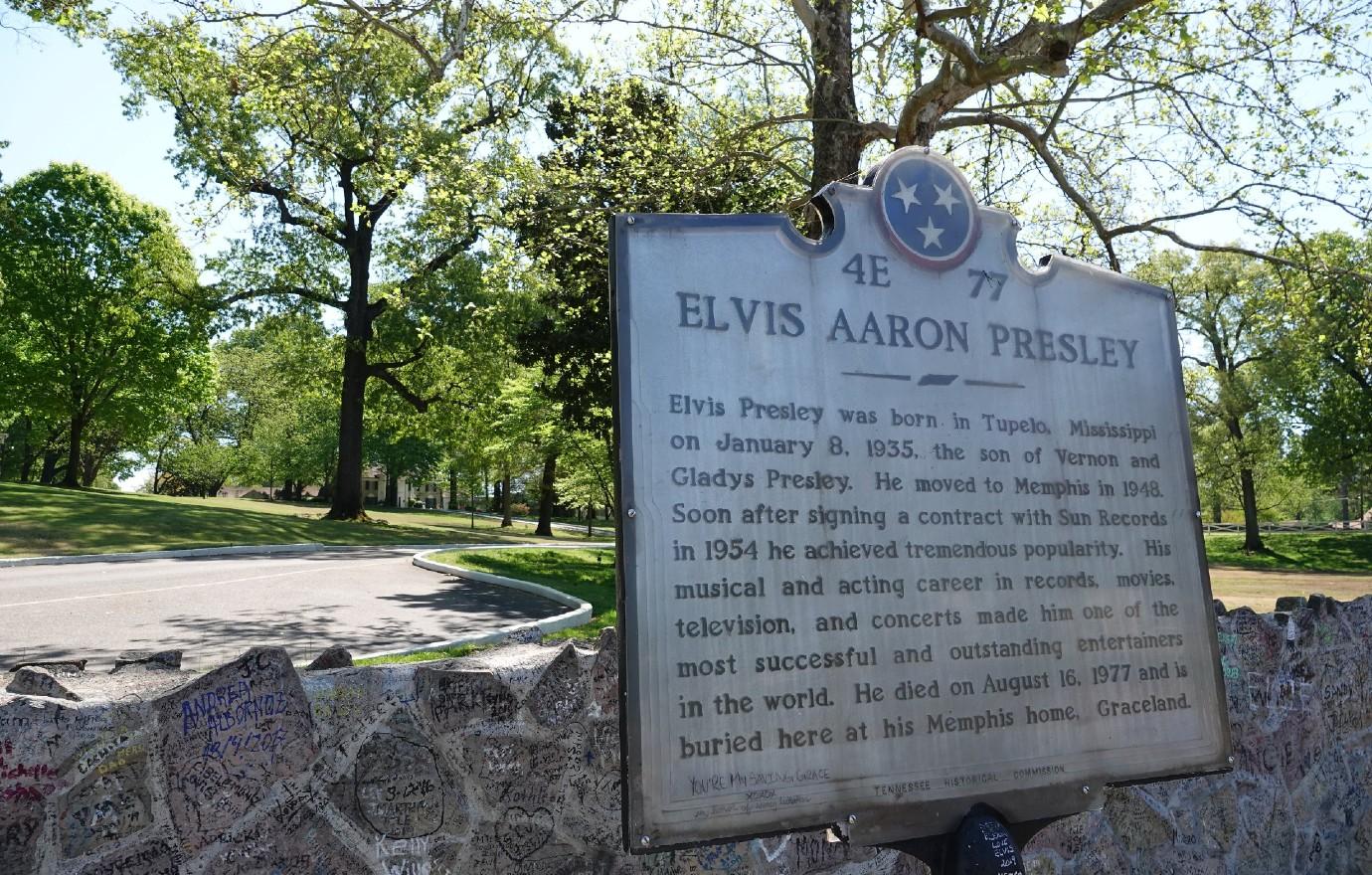 And for many of those visitors, the spirit of the King lives on inside its walls.
"It was Elvis' refuge from the storms of life," Priscilla says, "where he dreamt of raising a family and finding simple peace." And as Elvis himself put it upon his return home from the Army in 1960, "You'll never know how happy I am to be here."