Exclusive Details
Jen Garner Puts On Fake Smile With Kids In First Sighting Since Ex-Husband Ben Affleck Blamed His Alcoholism On Her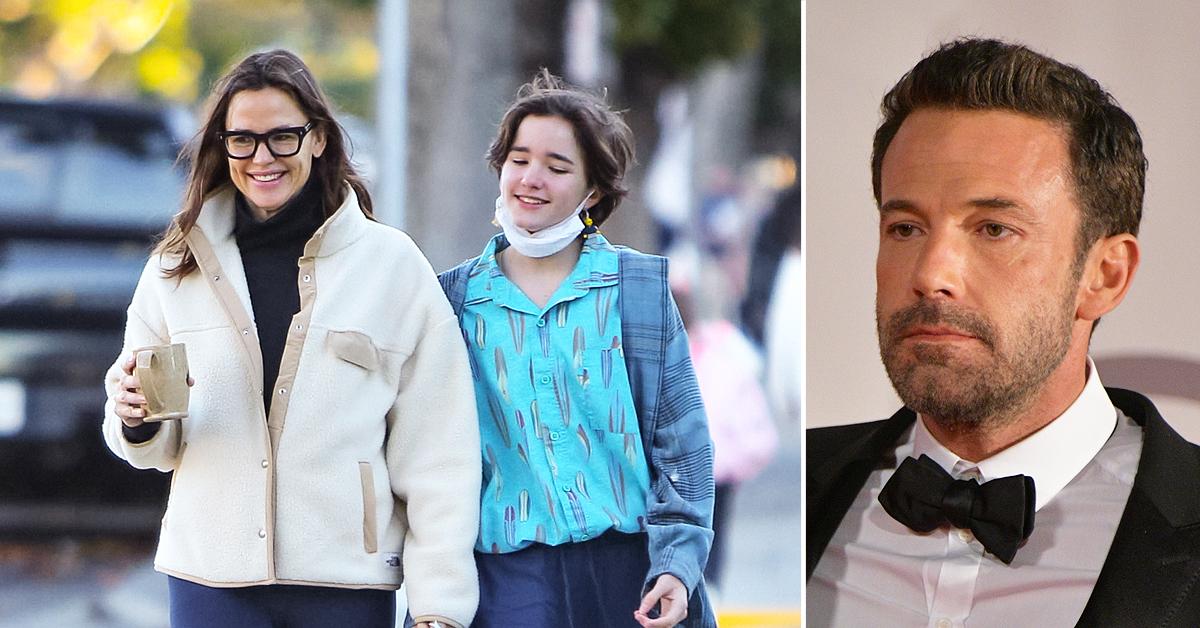 Jen Garner put on a brave face and a fake smile, stepping out like nothing is wrong just hours after her ex-husband Ben Affleck trashed their marriage and blamed her for his alcoholism.
Article continues below advertisement
Article continues below advertisement
In the photos, Garner is seen flashing her pearly whites while holding her signature coffee cup in hand. Keeping the outing casual, she bundled up in a cream-colored coat to shield herself from the cold and all the haters.
Wearing a black turtleneck, navy blue leggings, and leg warmers, Affleck's ex-wife tried her hard to look unruffled, despite reports claiming otherwise.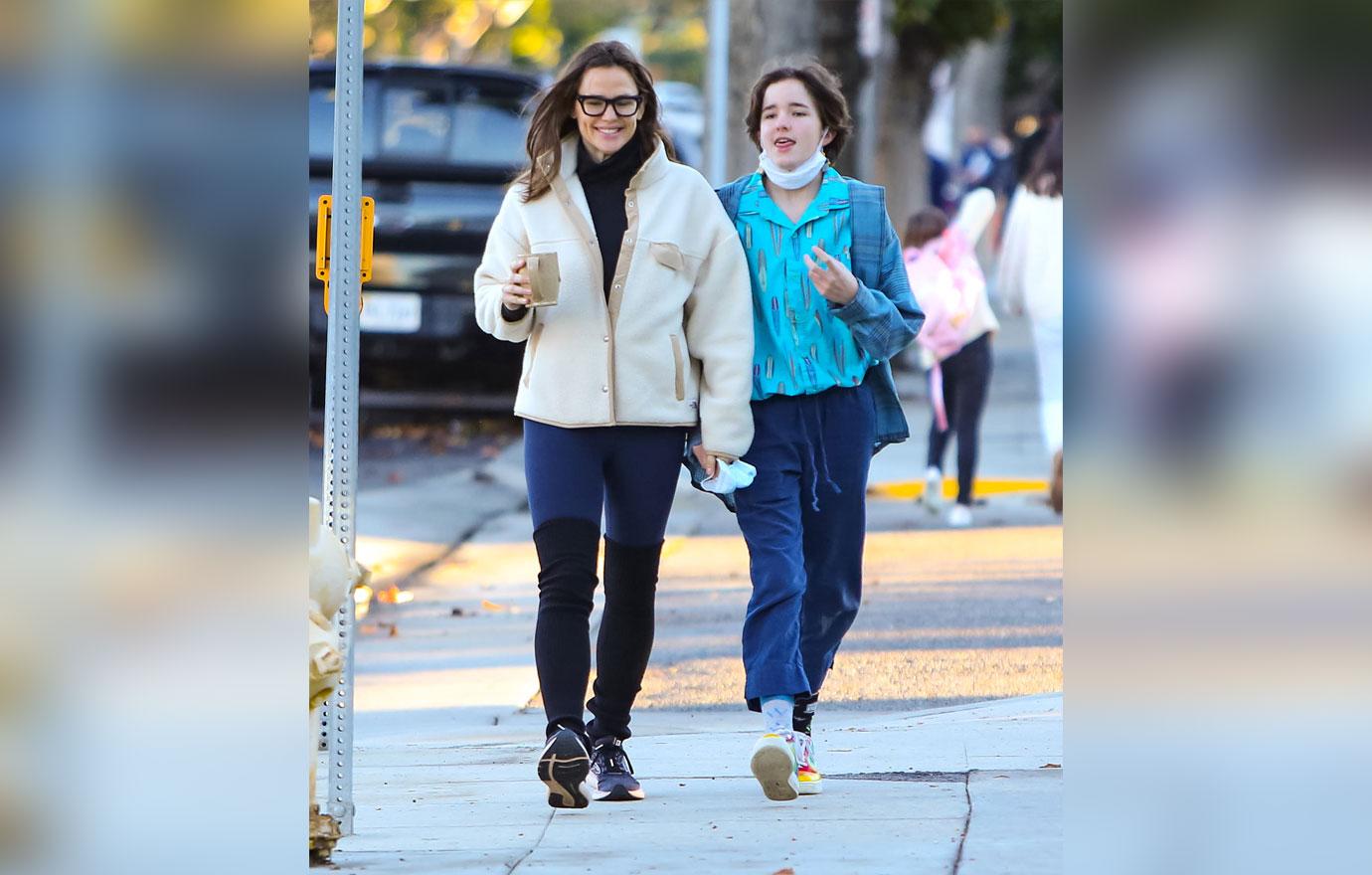 Article continues below advertisement
According to Daily Mail, Garner is "not OK" and feels like the Argo director's accusations are a "slap in the face" after she helped him get sober. But you wouldn't know based on her recent photos.
Pretending like everything is roses, Garner didn't skip a beat in front of photographers.
Garner isn't the only one pissed with Affleck over his Howard Stern interview where he said he'd still be drinking if he was married to her. As RadarOnline.com exclusively reported, his current girlfriend, Jennifer Lopez, isn't happy either.
"Jennifer [Lopez] is Livid," our sources say. "They both agreed that they wouldn't talk about their private lives in any depth after what happened last time they were together."
Article continues below advertisement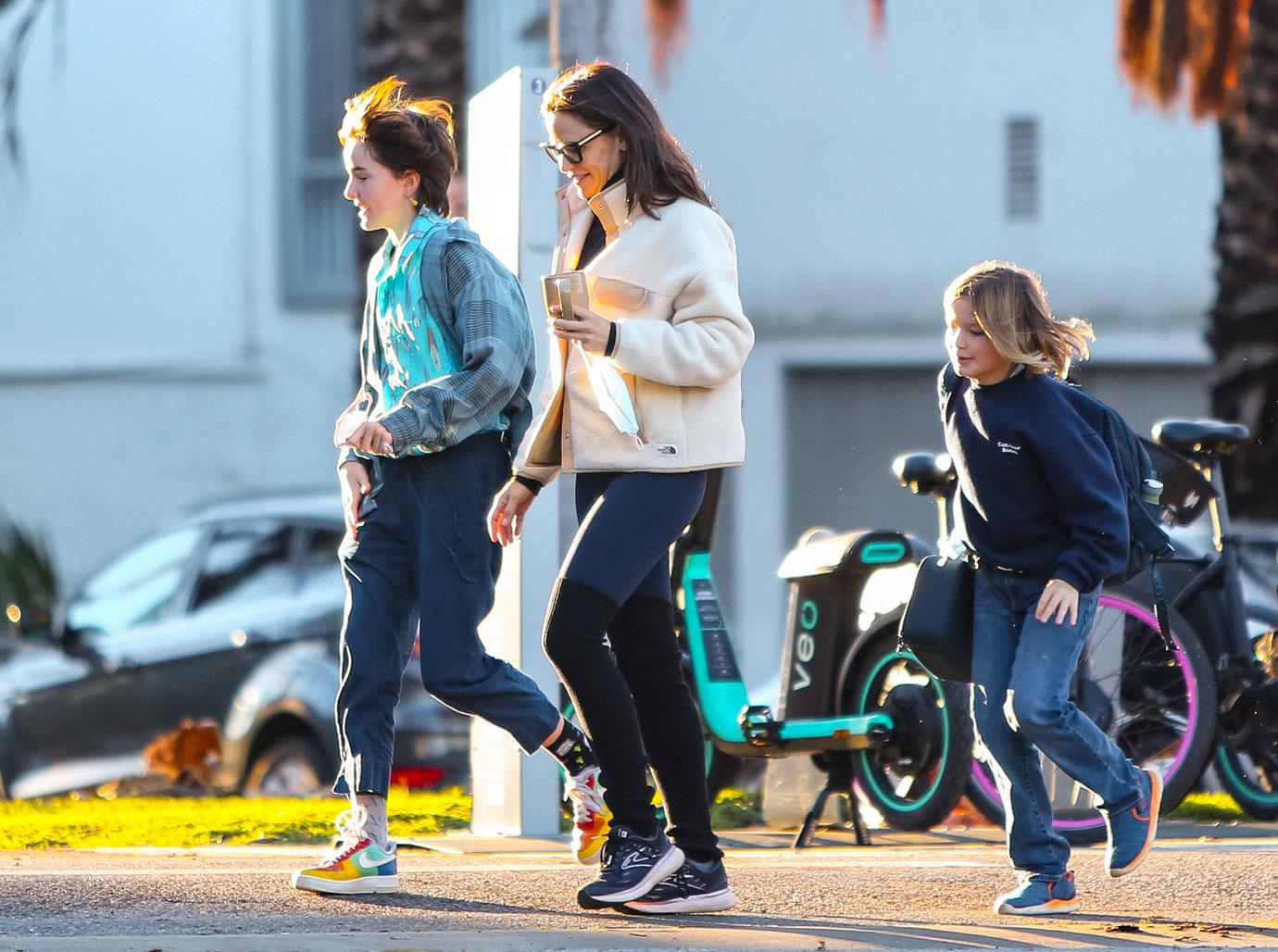 Article continues below advertisement
In photos obtained by RadarOnline.com, the 13 Going On 30 actress looked upset when he stopped her on the street and made what appeared to be aggressive hand gestures towards her face.
Her body language changed, and she immediately shut down.
Meanwhile, Affleck isn't just catching heat at home. He's being ripped a new one on social media too.