What Scandal? Jake Gyllenhaal Makes First Public Appearance After Ex-Girlfriend Taylor Swift's Diss In Re-Recorded Track
Jake Gyllenhaal's name has been trending since Taylor Swift released a re-recorded version of diss track All Too Well, and the actor made a public appearance amid the frenzy.
Article continues below advertisement
Stepping out to support sister Maggie Gyllenhaal at the Hamilton Behind the Camera Awards in Los Angeles on Saturday night, the 40-year-old Spider-Man: Far from Home star was seen looking as dapper and carefree as ever.
He paired his perfectly fitted black blazer containing black floral embellishments down the left lapel with a crisp white button-down shirt. Though not one strand of his perfectly luscious chocolate brown hair was out of place, Jake kept the vibe casual by ditching the tie.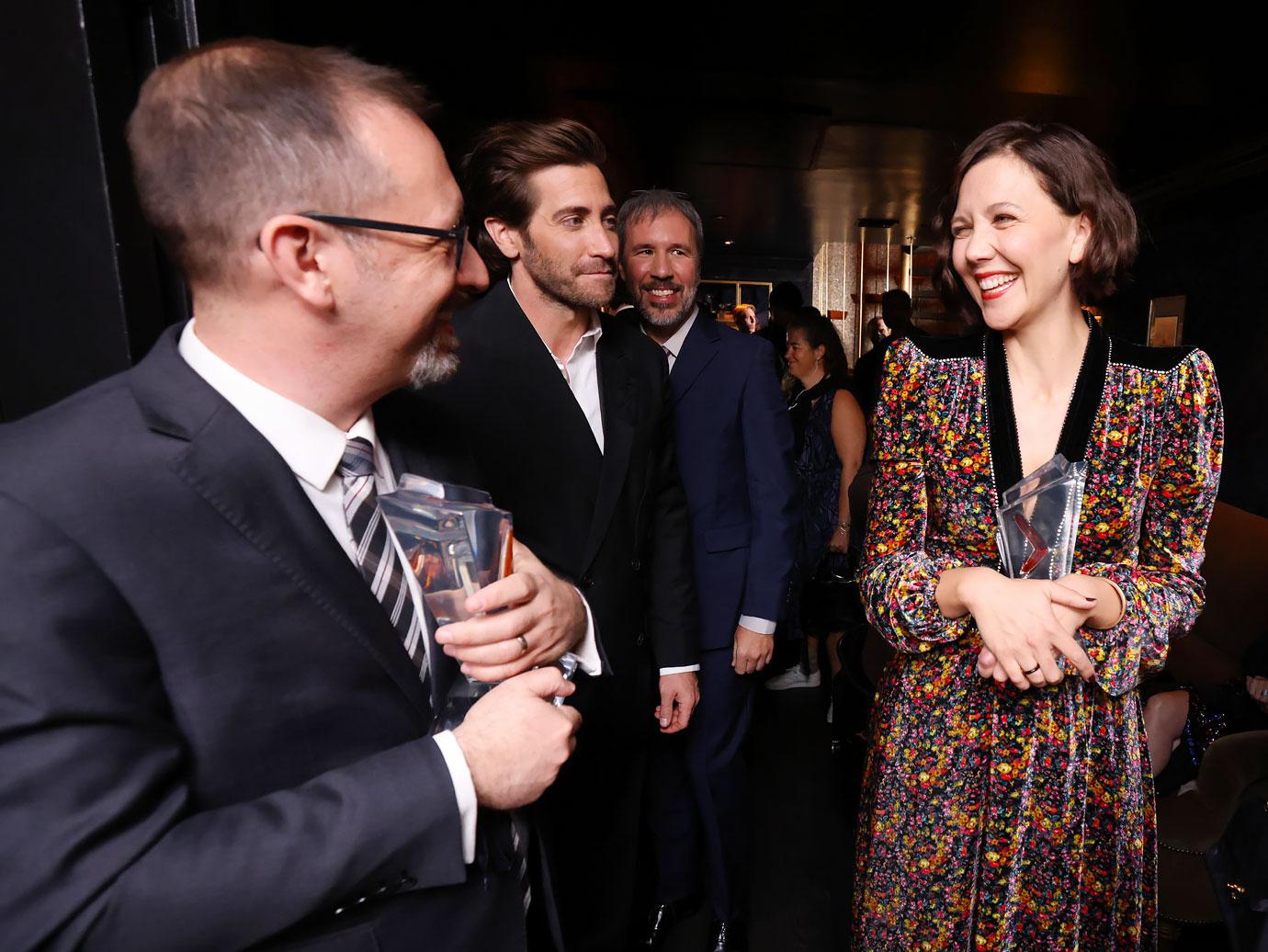 Article continues below advertisement
In addition to supporting his big sis – who received the Breakthrough Director award for her work on The Lost Daughter – Jake had his own moment to shine when he presented an award to Mandell Winter and David Esparza, the sound editors for his Netflix flick, The Guilty.
The actor seemed unfazed by all the resurfaced attention put on his short-lived, decade-old relationship with Swift, but unless he's been living under a rock, he's definitely heard about it.
Several lyrics throughout the 10-minute breakup ballad – which is arguably more damning than the 2012 original version – suggest that Gyllenhaal dumped Swift after about 3 months of dating back in 2010/2011 because of their age difference. At 31 years old, she is nine years his junior.
"You said if we had been closer in age maybe it would have been fine / And that made me want to die," Swift sings during one part of the song, later adding, "And I was never good at telling jokes, but the punch line goes / I'll get older, but your lovers stay my age."
Article continues below advertisement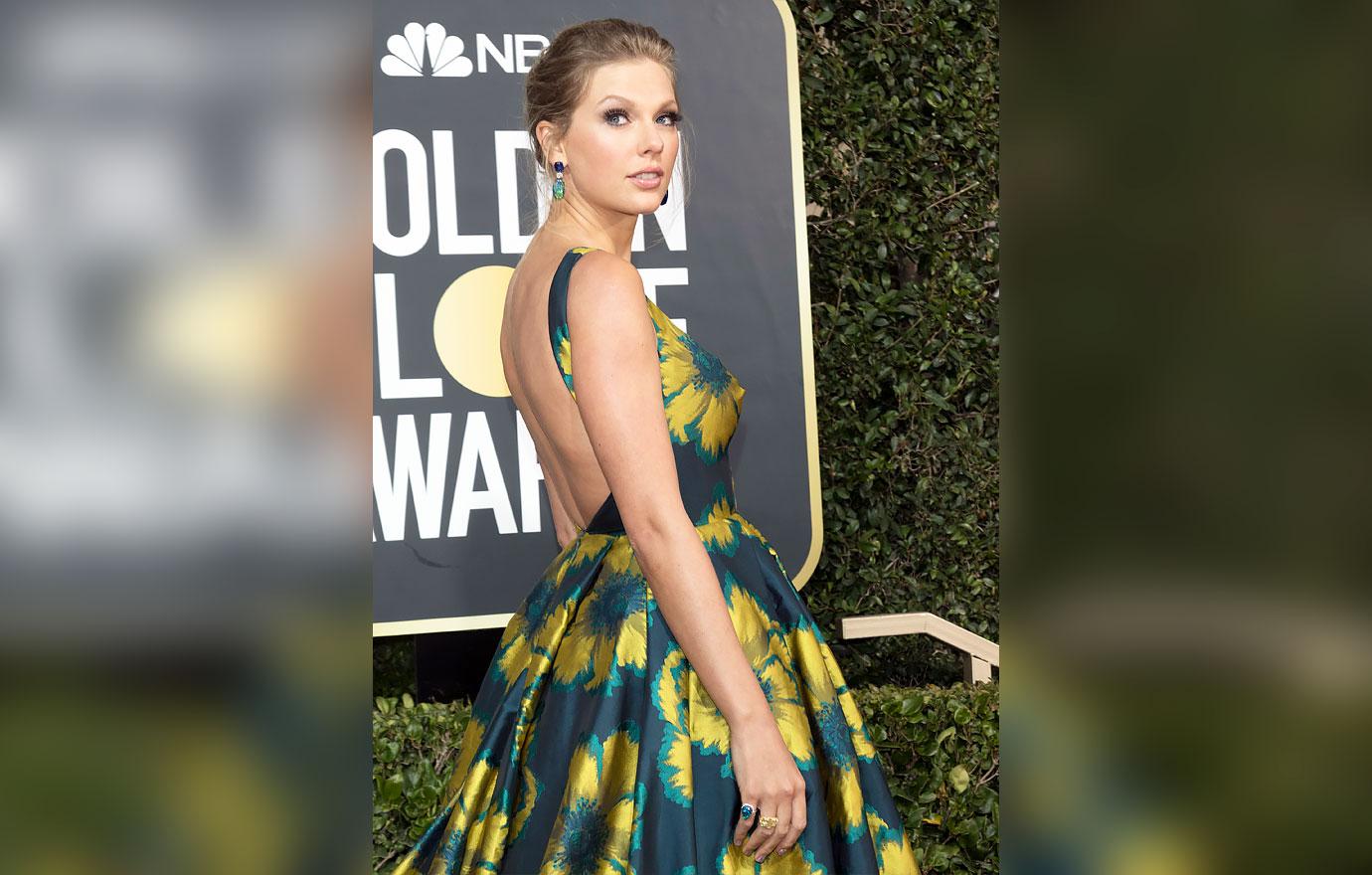 Jake is currently dating a 25-year-old model named Jeanne Cadieu. So much for that age gap, huh?
Though Taylor is madly in love with her British actor boo, 30-year-old Joe Alwyn, she's never shied away from incorporating aspects of her failed relationships into her music.
Article continues below advertisement
Taylor and Jake were first linked to each other in the fall of 2010 after attending Saturday Night Live together to support the evening's host, Emma Stone.
The duo took their relationship to the next level the following month when they were seen going for a romantic stroll in New York City and visiting Maggie for Thanksgiving.
But by January, an insider revealed that Jake had told Taylor that "it wasn't working out." The singer was reportedly "really upset" and felt "really burned" by the actor.
Almost two years later, when she released her Red album, her loyal "Swifties" were quick to catch on to one specific lyric that read, "Left my scarf there at your sister's house / And you've still got it in your drawer even now."
Fans were convinced Swift was referring to the accessory she had sported while on that memorable 2010 Thanksgiving outing.