Jack Nicholson Seen For First Time In Over A Year, 84-Year-Old Actor Sits Courtside At Lakers Game Amid Friends' Health Concerns
Los Angeles Lakers superfan Jack Nicholson is not letting anything keep him from cheering on his favorite boys from his favorite spot at his favorite venue.
Article continues below advertisement
On Tuesday night, the 84-year-old actor made his grand return to his courtside throne inside downtown L.A.'s Staples Center to watch his NBA team's first game of the new season.
Arriving in a black SUV and wearing a brown Lacoste polo shirt, black slacks, a black jacket and loafers, Nicholson was greeted by a slew of adoring fans.
The three-time Academy Award winner posed for photos and signed posters before making his way into the famed arena.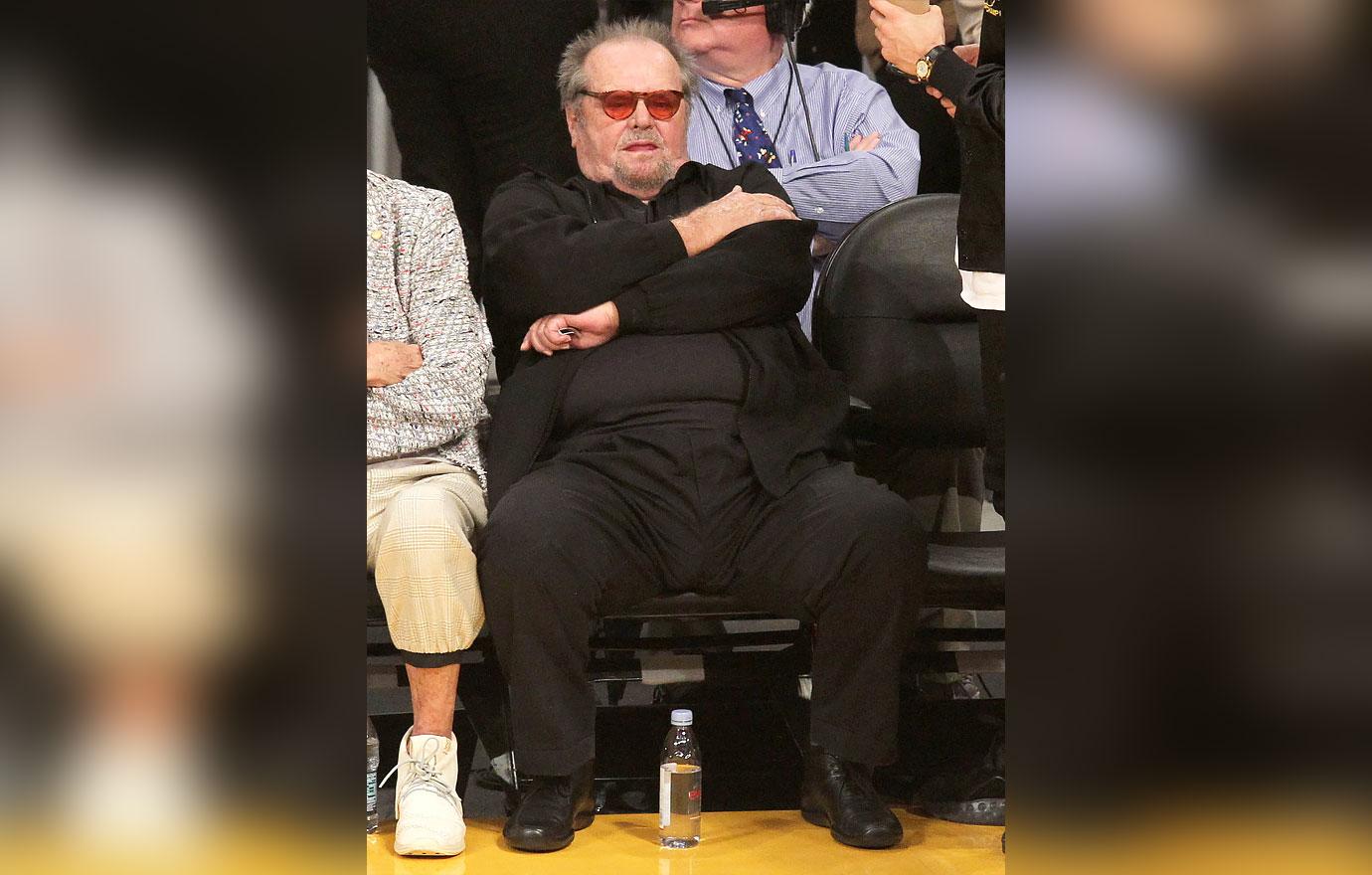 Article continues below advertisement
Once inside, the longtime basketball fan popped a squat in his signature spot.
In several photographs of the actor's big outing, he was seen wearing a black face mask to abide by the venue's COVID-19 policy, which reportedly requires either proof of vaccination or a negative coronavirus test within the past 72 hours in order to gain entrance.
Additionally, all attendees over the age 2 are required to wear a mask.
The last time Nicholson attended a Lakers game was more than a year ago, when he sat courtside with his son, Ray Nicholson, in January of 2020.
Since then, there's apparently been a noticeable decline in the actor's health.
"Jack and I have been friends for years and he doesn't leave his house anymore," a pal of the Oscar winner told RadarOnline.com last month. "I think his son and daughter are looking after him now."
Article continues below advertisement
"The Mulholland Drive community is pretty close-knit, and they are all worried about him," added the friend. "Physically he is fine – but his mind is gone. It's really sad to see such a super talented actor, like Jack, go out this way."
The actor is still shacked up at his longtime, sprawling mansion in Beverly Hills. He's owned the four-bedroom, three-bathroom, 3,303 square-foot home since the 1970s.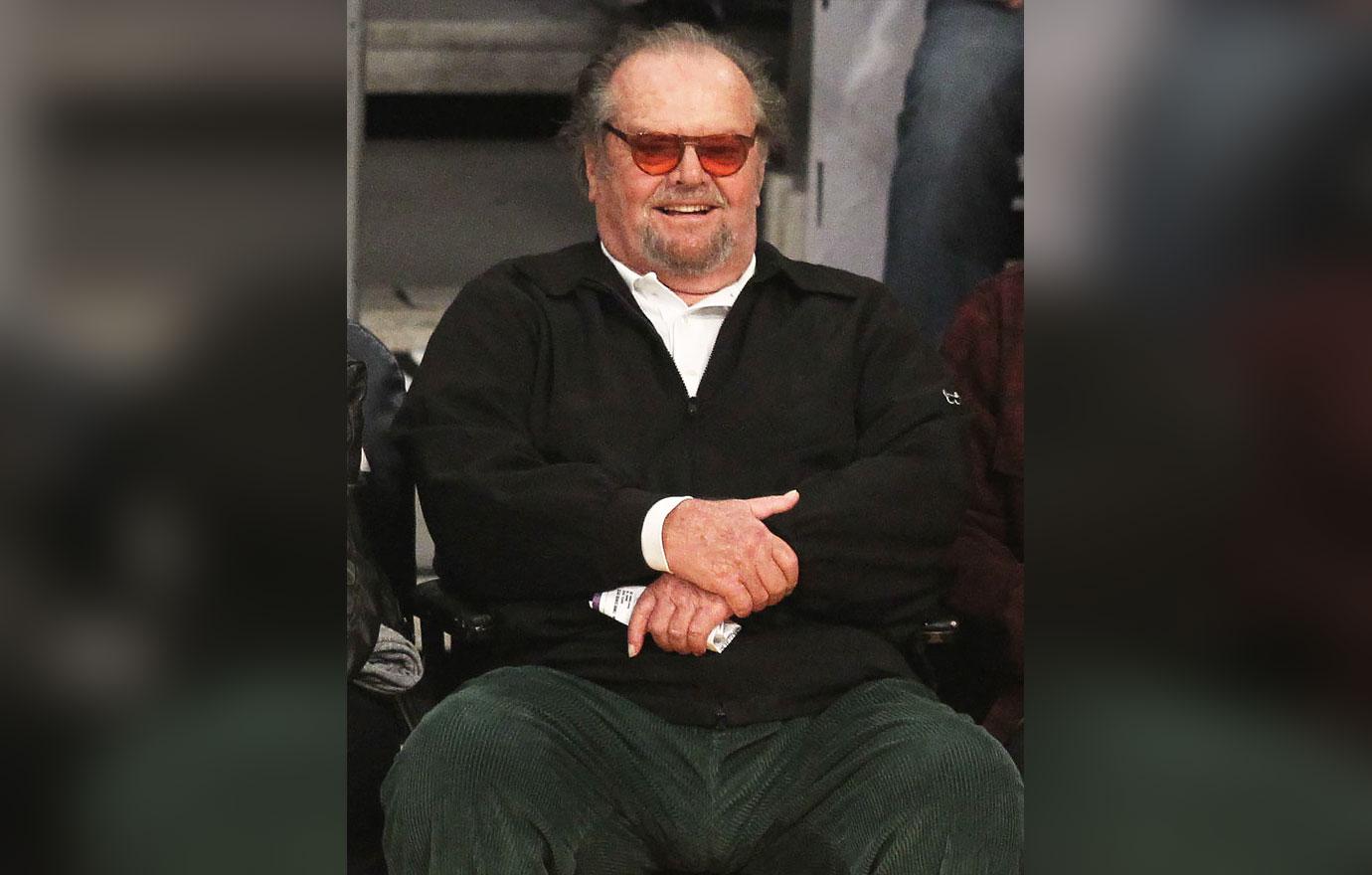 Article continues below advertisement
Nicholson's last film was the 2010 romantic comedy, How Do You Know, starring Reese Witherspoon and Owen Wilson.
The following year, he sold off his 28-acre Malibu mansion for $3.5 million. In 2012, he listed the lot in the Hollywood Hills where one of his former homes stood until a fire burned it down.
In 2018, sources told RadarOnline.com that that 12-time Academy Award nominee was stepping away from acting due to memory issues.
"There is a simple reason behind his decision – it's memory loss," insiders told us at the time. "Jack has memory issues and can no longer remember the lines being asked of him."
Despite the actor's health concerns, pals insisted he had no "intention of retiring from the limelight."
"He's not retiring from public life, at all," they said. "He just doesn't want a tribute. He's happy to tacitly join the retirees club like Sean Connery."