Exclusive Details
Ivana Trump Treated Rehab Patients To 'Champagne Dinner' During Malibu Facility Stint After Donald Trump Divorce, Heiress Claims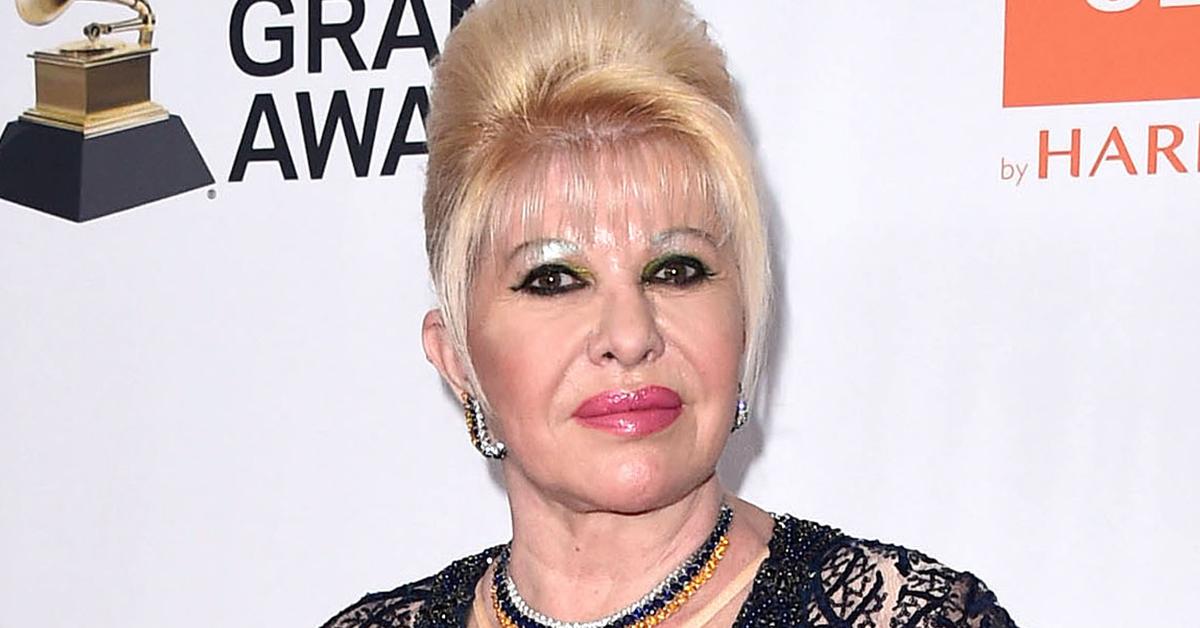 Ivana Trump once allegedly stayed in a Malibu rehab where she "never adhered to the daily schedules imposed" and even treated patients to an elaborate "champagne dinner." Radar has discovered that one heiress, who claimed to have bonded with Ivana during her stint, is speaking out after her shocking death, alleging Donald Trump's ex-wife came into the rehab facility for "exhaustion" after their divorce.
Article continues below advertisement
Ivana Lowell, the daughter of English writer Lady Caroline Blackwood, claimed she and Ivana bonded over their shared name, but the latter insisted on being called "Maria" during her stay.
She also alleged Ivana was accompanied to rehab by a name named "Roberto." After she divorced Trump in 1992, Ivana married her second husband, Riccardo Mazzucchelli, but it's unclear if that's the man who reportedly joined her.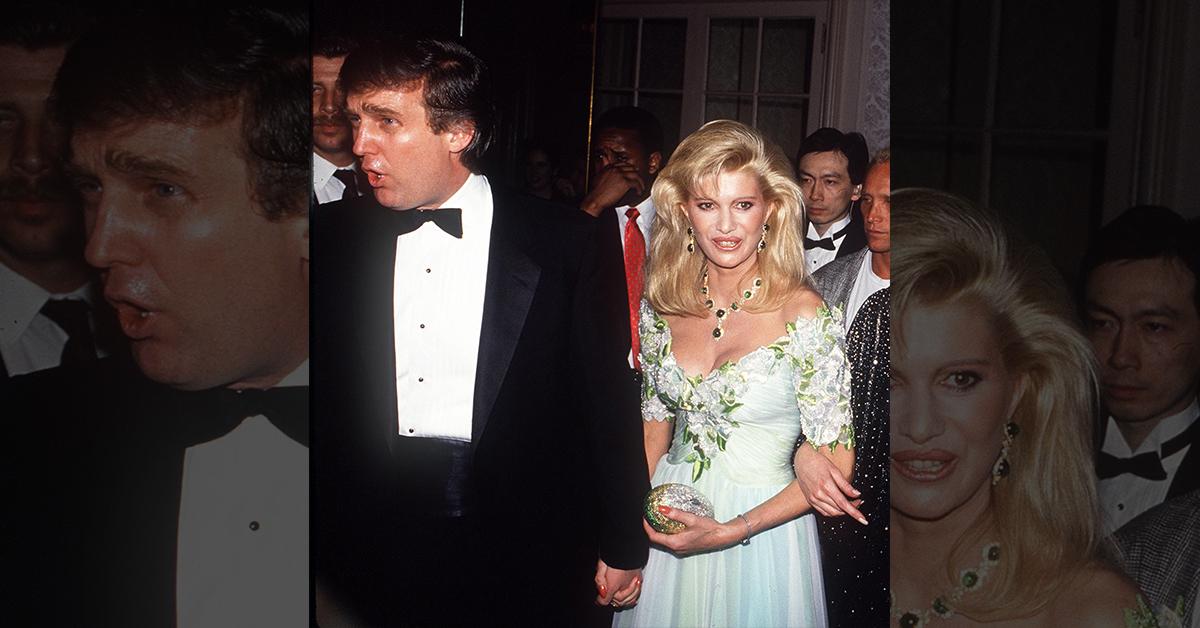 Article continues below advertisement
"A tall woman with almost equally tall blonde hair and a faceful of makeup was screaming, at whoever would listen to her. "How many times do I have to tell you my name is not Ivana—it is Maria. I am Maria,"' Lowell wrote in Air Mail.
"When she calmed down, I turned around and introduced myself: 'Hello, I'm Ivana.' She seemed confused at first, but then, as her anger subsided, her face began to soften," she explained.
According to Lowell, Ivana was in rehab for "pure exhaustion" and "feel it was necessary" for her to join group meetings or follow the facility's rules.
"Roberto and Ivana never adhered to the daily schedules imposed upon the rest of us," she wrote. "They would take off for a lunch with friends in Malibu or a shopping spree in Santa Barbara."
Article continues below advertisement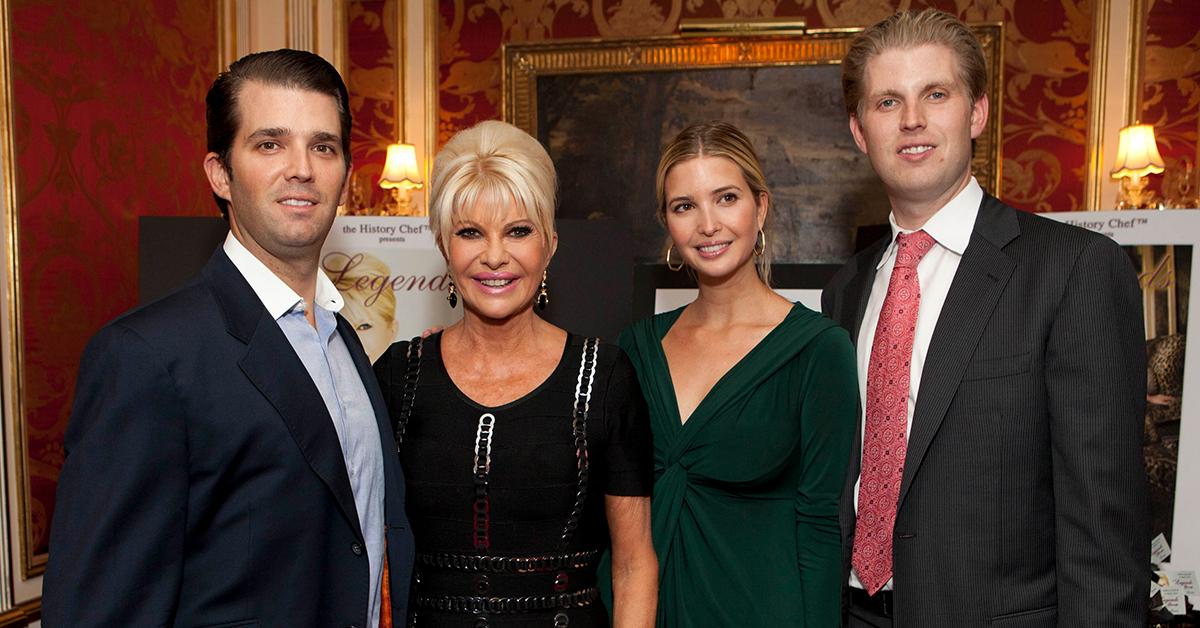 Ivana's alleged pal recalled the images she has of Trump's ex-wife burned in her memory.
"I would gaze out of the window of my therapist's office, bored rigid from having to retell stories of childhood trauma, only to see Ivana and Roberto pull up in their red convertible," she remembered. "Ivana would be laughing as she fished out endless shopping bags from the back seat of the car, and I could hear her still laughing as her high heels clipped up the staircase."
Article continues below advertisement
Lowell alleged that Ivana treated everyone to a "champagne dinner" at the end of her stint, telling those in the facility: "I think we all deserve a treat." A chaperone reportedly came to the dinner with the patients, but Lowell alleged Ivana "made him disappear."
Those at the facility for alcohol addiction didn't touch the champagne, according to Lowell, but Ivana was "completely unfazed" by it.
She also said Ivana gave her a bottle of her namesake perfume before allegedly leaving the facility, adding she still has it to this day.
Lowell insisted Trump's ex left her a bottle of IVANA perfume with a note that read, "with love from one Ivana to another."
Article continues below advertisement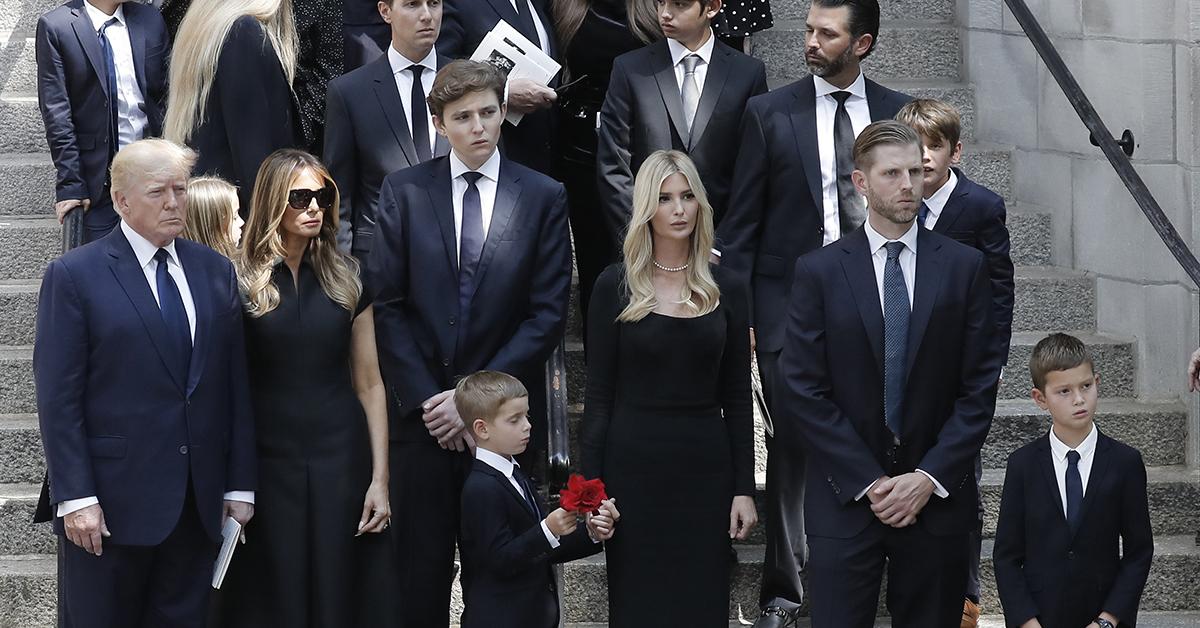 As RadarOnline.com reported, Ivana plunged down the stairs to her grisly death nearly two weeks ago. The New York Medical Examiner revealed her cause of death was blunt impact injuries to her torso after taking a nasty spill inside her Upper East Side apartment.
She died at the scene.
Article continues below advertisement
A funeral was held in her memory one week later. Trump was there to support his children and pay tribute to his first wife.
The exes share three kids — Don Jr., 44, Ivanka, 40, and Eric, 38.
Ivana was 73 years old.