Hunter Biden's Wife Splashes Around In Bikini With Mystery Man, Melissa Cohen Living It Up In Brazil As Husband Faces Tax Probe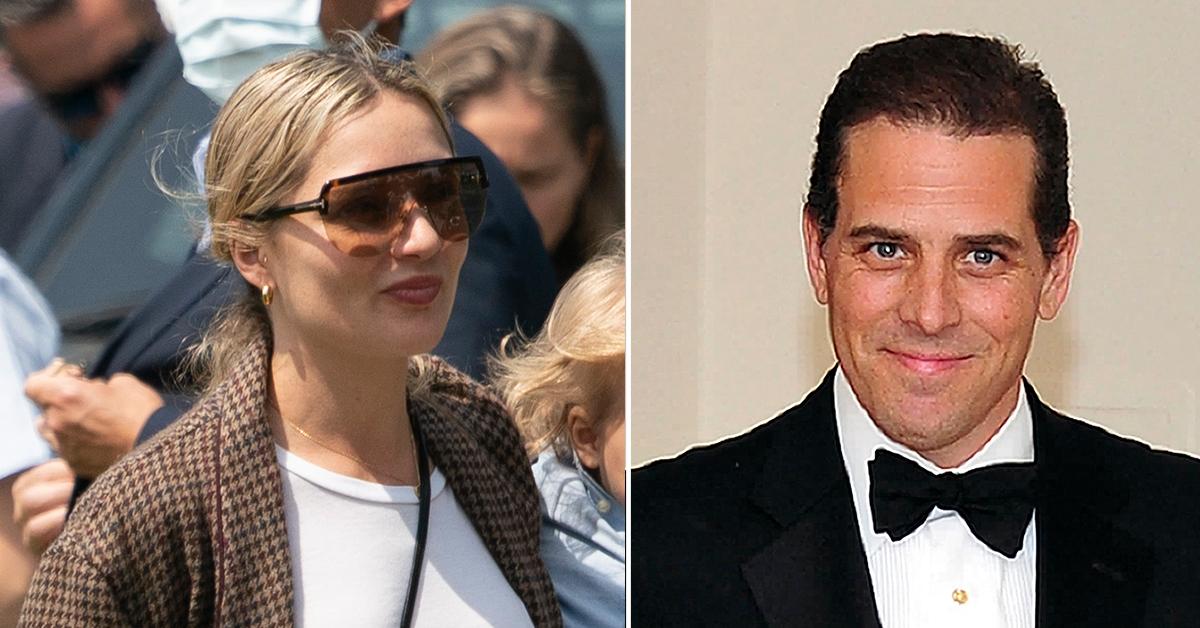 The tax probe into Hunter Biden's finances might not be the only thing he needs to worry about. His wife, Melissa Cohen, was spotted having the time of her life with a mystery man on the beaches in Rio de Janeiro, Brazil, and her husband was nowhere in sight.
Joe Biden's 35-year-old daughter-in-law didn't hold back, unleashing her usually covered-up curves in the smallest bikini on Earth.
Article continues below advertisement
Flaunting her unbelievable body, Melissa soaked up the sunshine with two male friends before cooling down in the water with one of them. The duo looked playful while splashing each other in the South Atlantic Ocean on Saturday.
In photos obtained by Daily Mail, Hunter's wife looked happy as ever despite his absence.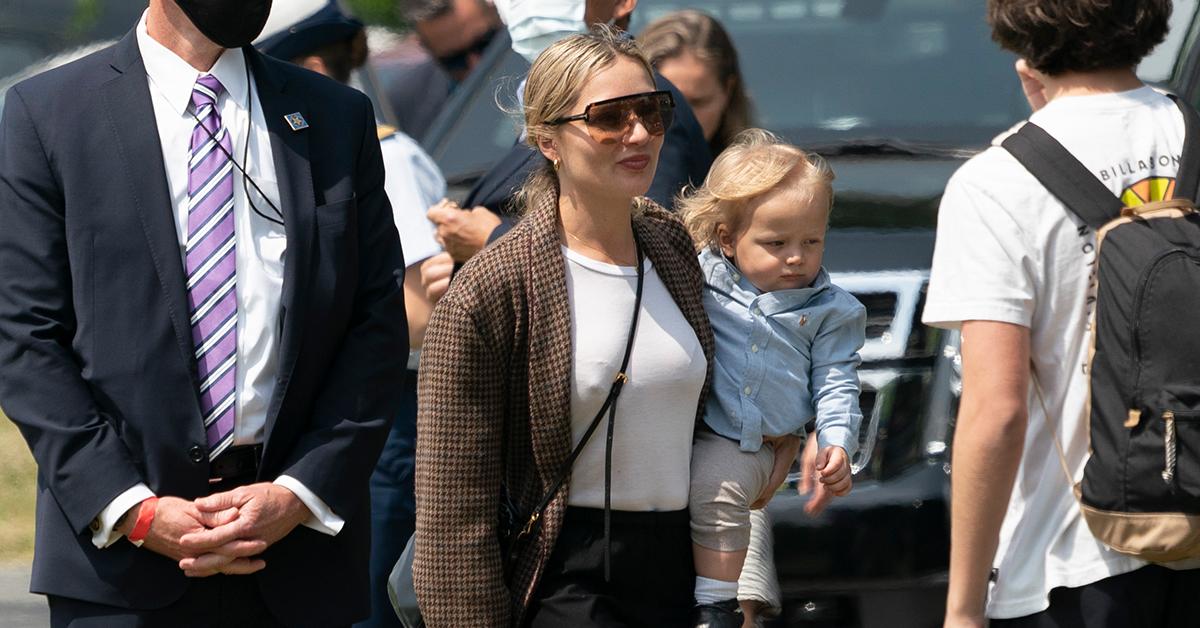 Article continues below advertisement
Slipping into the red stringy two-piece, the mom of one flaunted her hourglass frame and flat stomach for all to see. She didn't seem to be trying to hide from the paparazzi as her bikini commanded attention.
Once in the water, Melissa and her male pal didn't hold back. The friends couldn't wait to dunk each other into the clear, blue ocean.
Article continues below advertisement
Squeezing her bikini top to remove the trapped water, Hunter's wife and her pal headed back to their beach chairs where they were joined by mystery man #2. Giving both men and the shutterbugs a look at her from every angle, Melissa turned onto her stomach and tanned her backside.
It's hard to believe she gave birth to Beau Biden Jr. just two years ago at the beginning of the pandemic.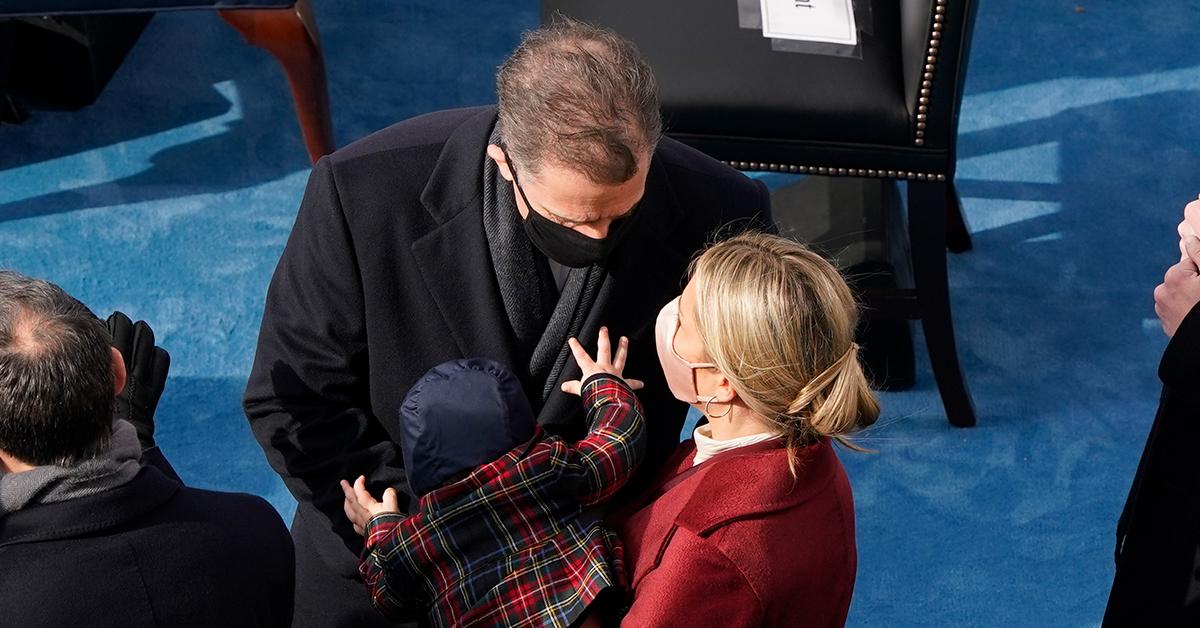 Article continues below advertisement
After some fun in the water and on land, the trio decided to order a drink. Melissa was seen sipping on fresh coconut juice directly from the fruit. Once the group was done with the liquid, Hunter's wife and the men headed back into the ocean. She was sandwiched between them and was photographed holding both of their hands.
Of course, the daughter-in-law of the President wasn't alone with her friends. She had members of the secret service nearby for her protection.
Melissa has been in Brazil without Hunter since last week when she was the guest of honor at the Orphaned Starfish Foundation's benefit. The gala benefited nearly 20,000 orphans, victims of abuse, trafficking, and poverty.
Meanwhile, Hunter is in the hot seat with his tax probe heating up.
Article continues below advertisement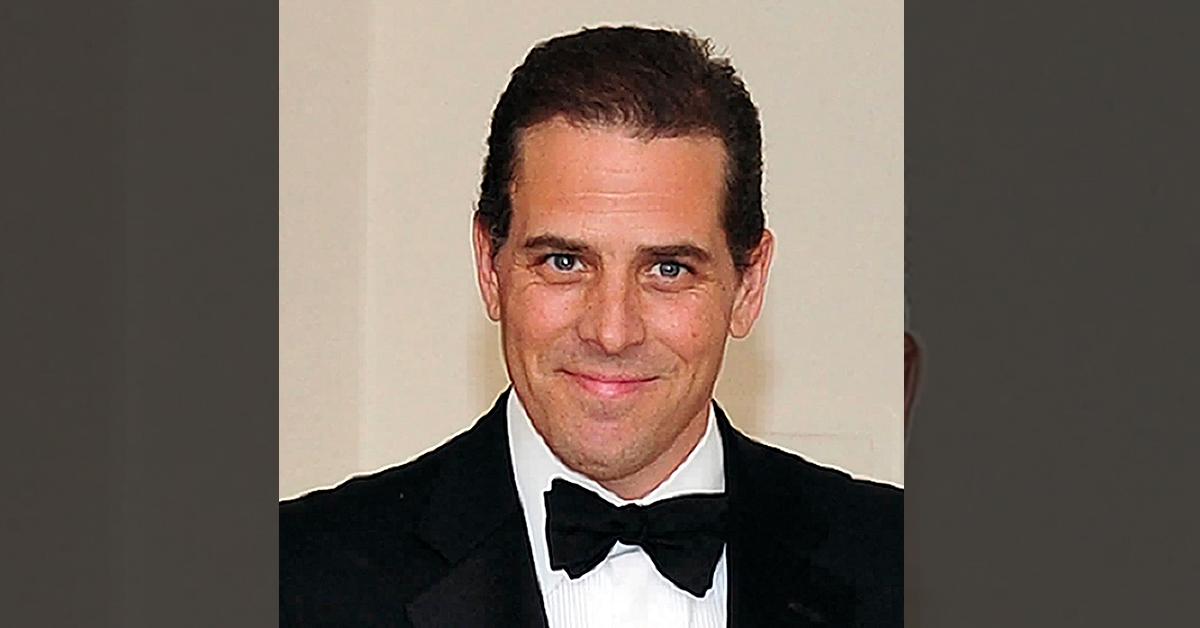 According to The Wall Street Journal, the U.S. attorney's office in Delaware have interviewed Hunter's associates about his business dealings, including ones in Ukraine.
The outlet reports, Joe's son may have used money from a Ukrainian natural gas company to pay off his debts. In February, a source claimed someone answered questions about Hunter's spending habits, as well as his past alcohol and drug abuse, to a grand jury.