Exclusive
New Hunter Biden iCloud Leak Exposes Sordid Explicit Video Showing First Son With Blindfolded Woman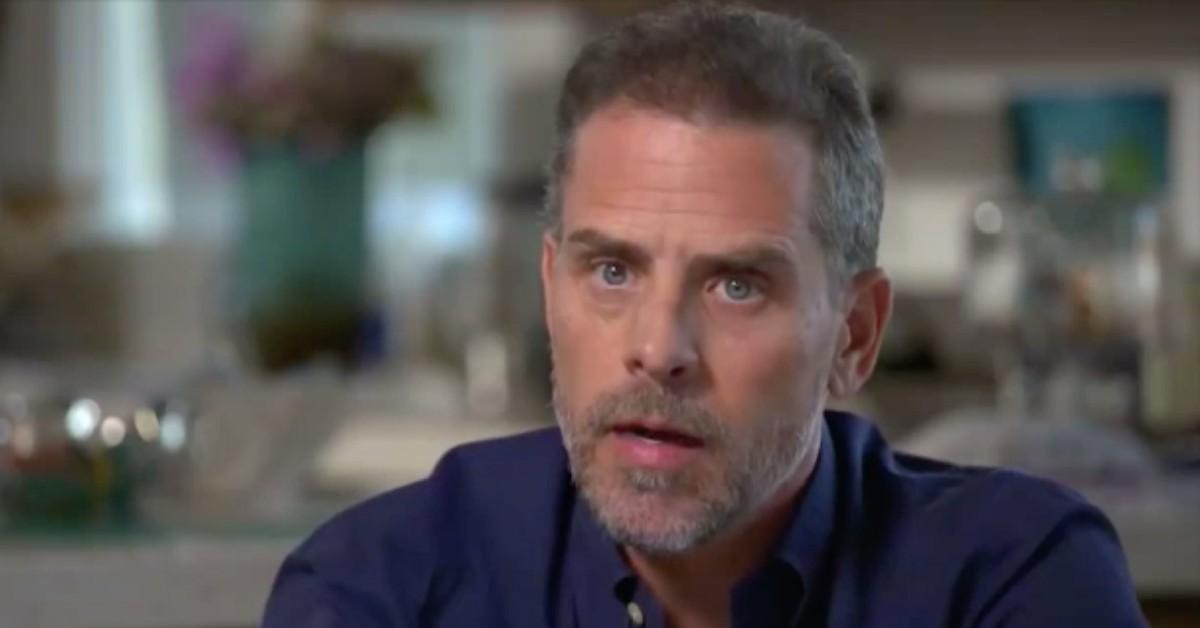 An alleged video of Hunter Biden performing sexual acts with an unidentified brunette has surfaced in the disgraced first son's iCloud leak, RadarOnline.com has learned.
As RadarOnline.com previously reported, earlier this week, users on the website 4Chan claimed to have successfully hacked into Hunter's information.
Article continues below advertisement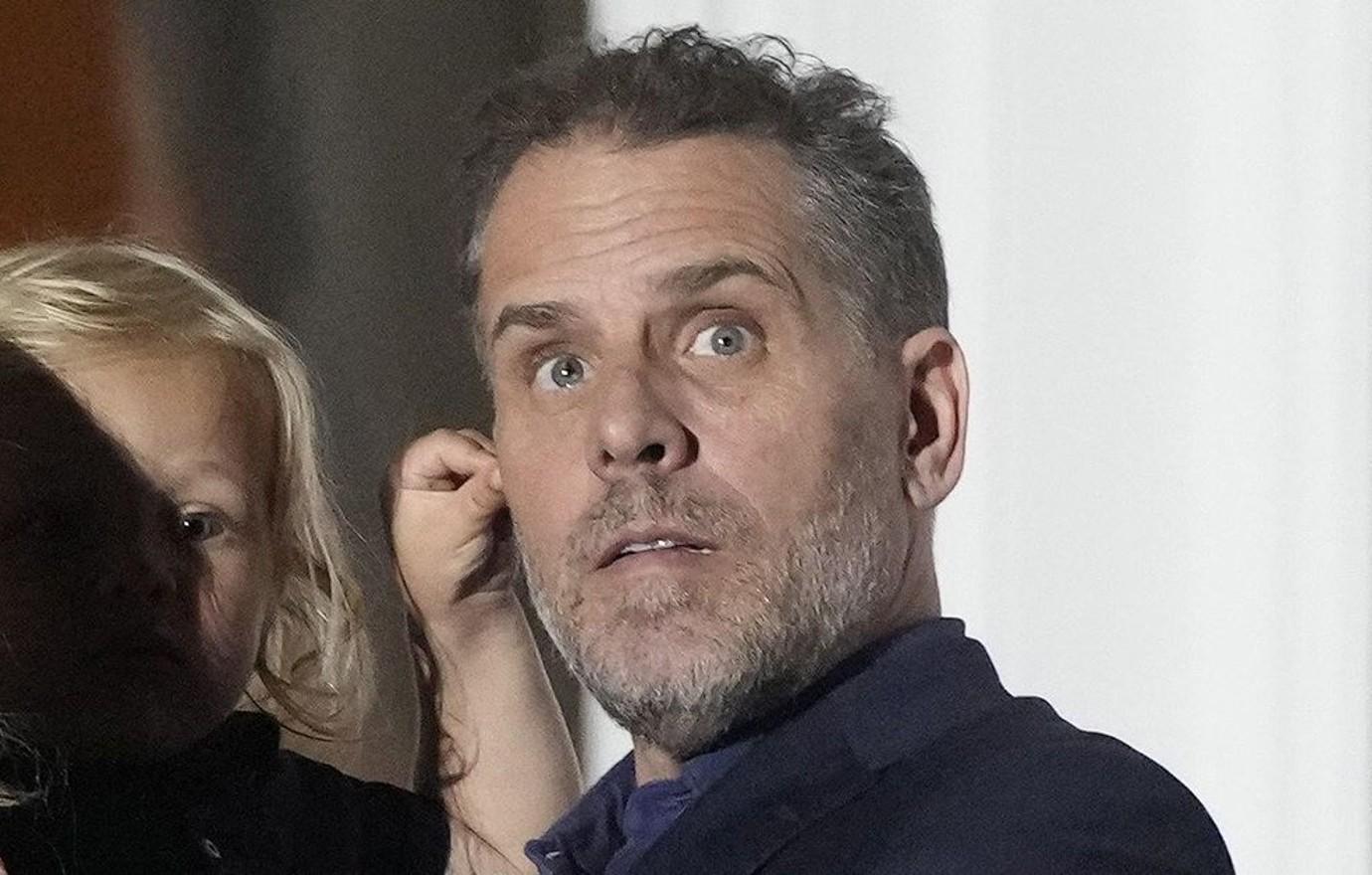 On the forum, individuals on the site shared the alleged contents around with each other. Several photos showed a man who appeared to be Hunter in various stages of undress posing with unclothed women.
In one shot, Hunter stands in the shower while one woman caresses his leg while another woman is seen behind Joe's son. In a second photo, another unidentified woman took a photo inside a bathroom with Hunter and another female in a bathrobe.
Article continues below advertisement
Wide-eyed Hunter can be seen staring at the ceiling mirror without any pants on.
The most shocking item published on the website was a 27-second clip that appears to show Hunter in bed with a woman wearing nothing but lingerie and a blindfold. The alleged clip does not contain sound but shows an undressed Hunter performing an act while staring into the camera.
Article continues below advertisement
Hunter kept on a gold necklace during the action. Joe's son has yet to comment on the matter and the President avoided the question when confronted by a heckler during a press conference.
As RadarOnline.com previously reported, a Secret Service spokesperson admitted this week they are aware of the alleged leak.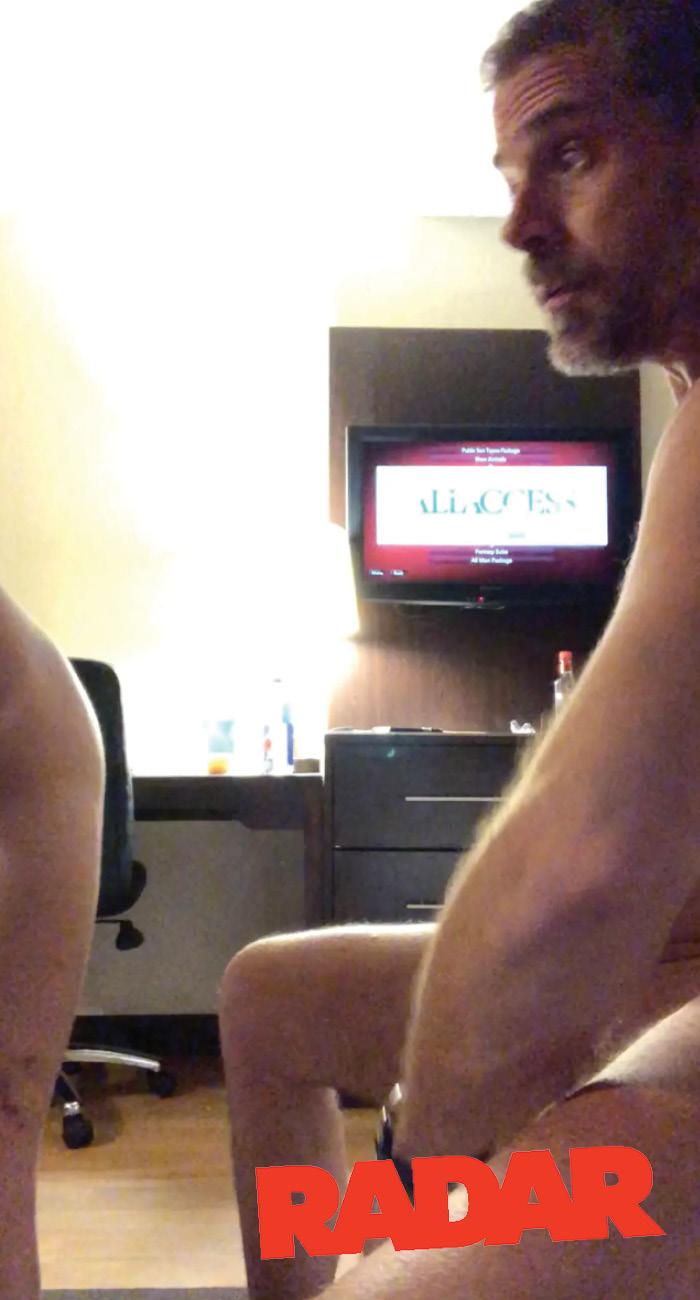 Article continues below advertisement
"At this time we are not in a position to make public comments on potential investigative actions," a rep said. "I can assure you the Secret Service along with other federal law enforcement partners are aware of the social media posts and claims referencing Mr. Biden."
As RadarOnline.com first reported, earlier this year, photos from Hunter's laptop were being shopped around to various outlets. In the images the President's son is seen holding an illegal obtained firearm while hanging out with an escort in a seedy hotel room.
Hunter filmed himself on October 17, 2018, holding a gun with his finger on the trigger and his other hand cupping his penis.
Last year, Politico broke the story, Hunter potentially violated federal law by lying on his application for the firearm. He said "no" when asked the question "Are you an unlawful user of, or addicted to, marijuana or any depressant, stimulant, narcotic drug, or any other controlled substance?"
Article continues below advertisement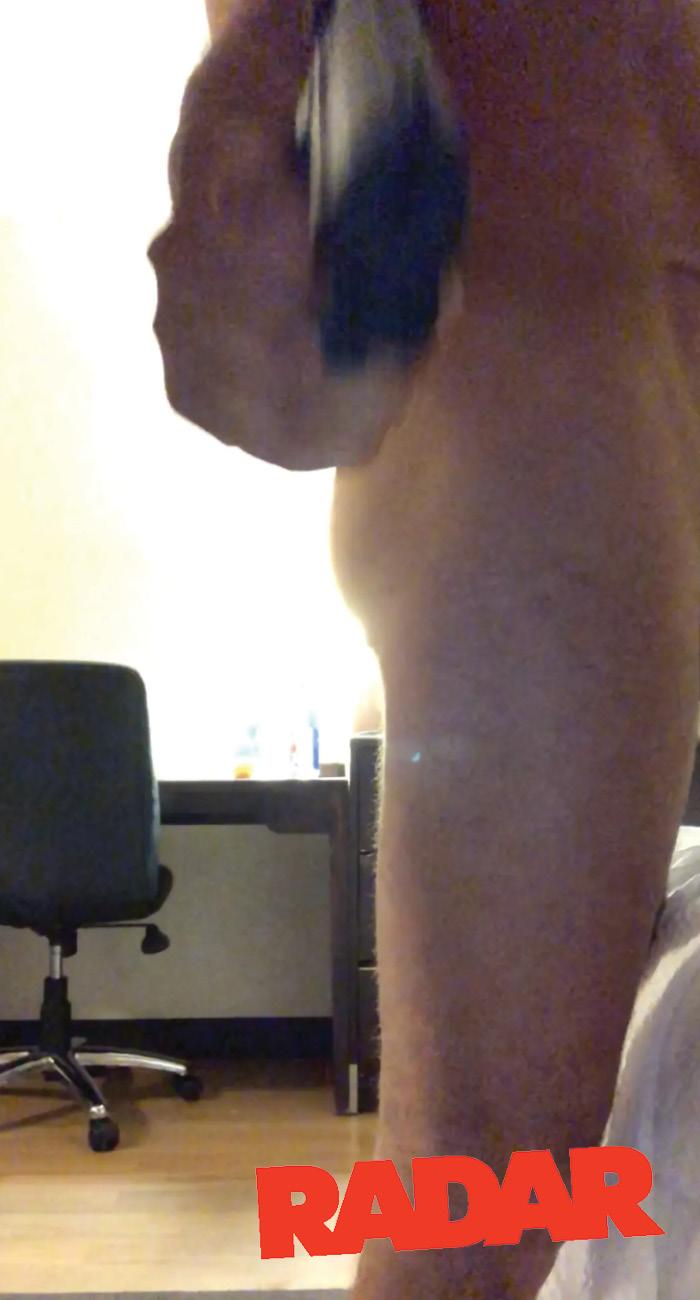 Hunter has had a long history of substance abuse and completed multiple rehab stints. In 2018, his former sister-in-law/lover Hallie threw the gun into a trash can behind a high school claiming she feared for Hunter's safety.
They went to retrieve the firearm, but it had been taken. Secret Service agents then reportedly made a visit to the store where Hunter purchased the gun demanding all the paperwork. However, the owner refused and then told the authorities.
The Secret Service previously claimed they have no record of the store visit. Republican politicians continue to call for Hunter to be investigated over the matter.