Exclusive
'Everybody Should Be Equal In The Eyes Of The Law': Calls For Hunter Biden To Be Prosecuted For Obtaining Illegal Fireman Grow Louder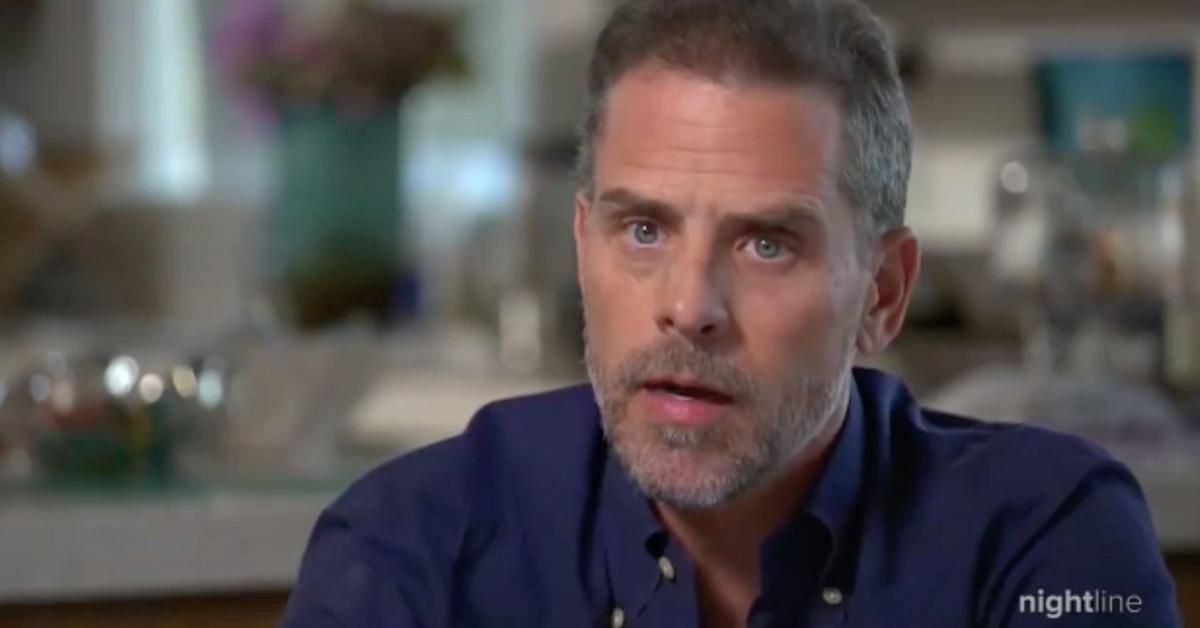 Both state and federal investigators should immediately swoop in and question President Joe Biden's son after RadarOnline.com exclusively published photos of drugged-out trainwreck dangerously brandishing a handgun, a federal law enforcement expert said.
Article continues below advertisement
Texas attorney Joseph R. Gutheinz revealed that Hunter Biden's battles with drugs automatically disqualifies him from handling a firearm in Delaware — let alone allegedly lying on a federal background form where he failed to disclose his struggles with cocaine.
"I don't care if it's the president's kid or somebody down on their luck – the authorities should go and ask questions," said Gutheinz, a former Army Intelligence Officer turned special agent for the U.S. Department of Transportation Office of Inspector General and F.A.A. Civil Aviation Security.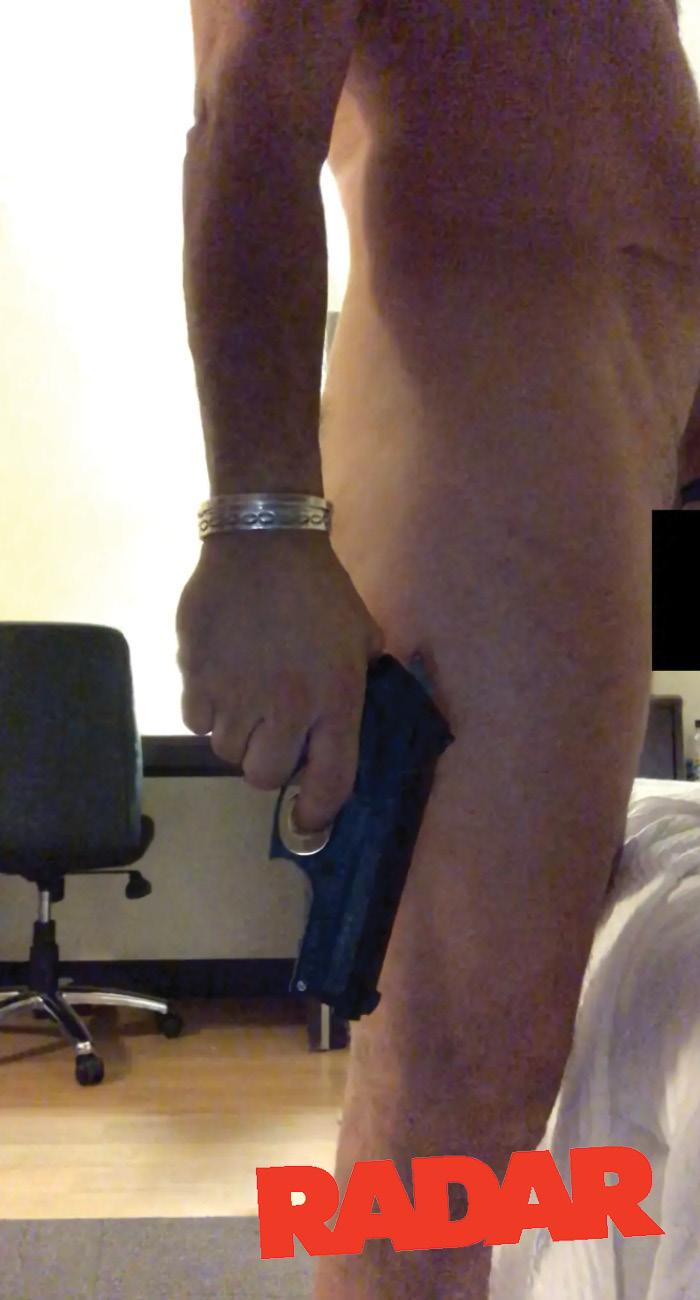 Article continues below advertisement
"Everybody should be equal in the eyes of the law — there are no exceptions," Gutheinz told RadarOnline.com
"He has a history of drug addiction, there is a video of it, there is documentation, and I would say probably, being a rich kid, he's been in and out of some drug treatment program in the past. The federal government is demanding that you tell the truth when you fill out that application (for a gun permit) and if you lie about that you are committing a crime."
He added, "He could be in violation of federal law providing a false statement which carries a five-year prison sentence and a $250,000 fine."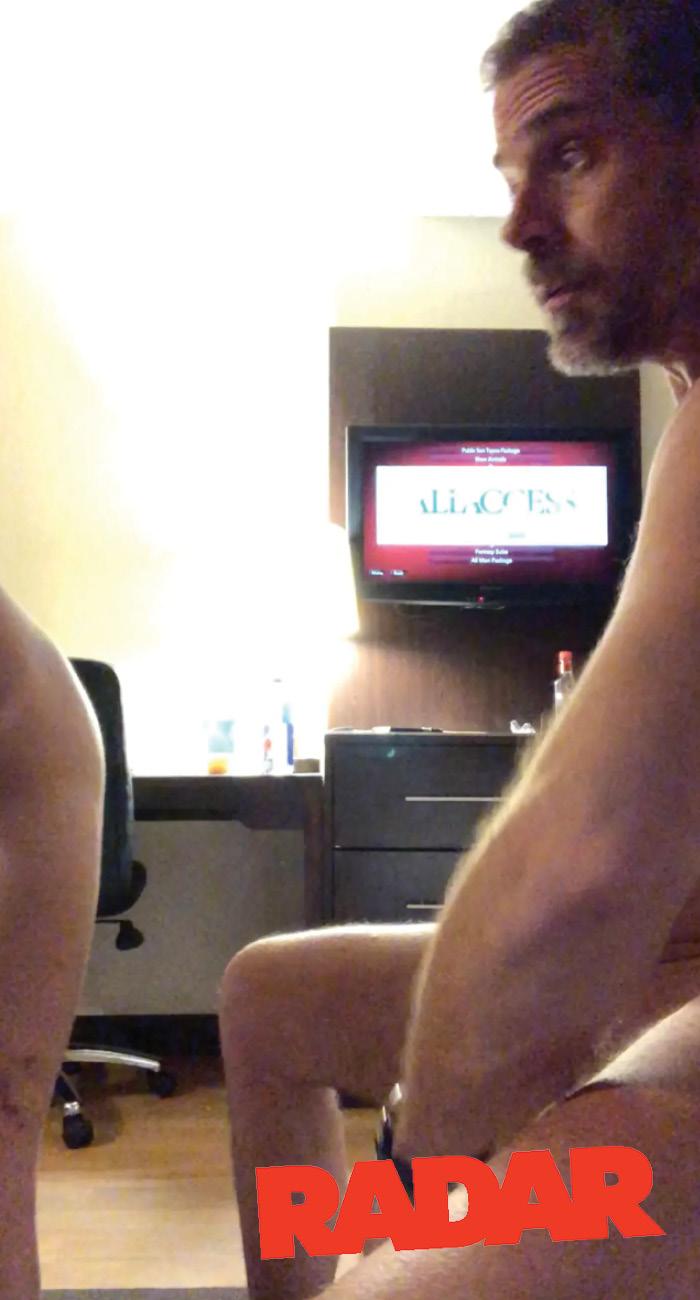 Article continues below advertisement
The sickening and dangerous sexual game of role play was filmed on October 17, 2018, where the nude First Son of Slosh was seen recklessly pointing a gun at the camera while cavorting with a brave hooker. Horndog Hunter was also seen with one hand on the trigger and the other cupping his penis and pelvic area.
A third image showed the remnants of what appeared to be crack cocaine on a paper plate, several used and packeted condoms, alongside a spoon — believed to have been used to reduce the white powder to its most powerful purified and addictive form by heating the utensil with a lighter.
Hunter was discharged from the U.S. Navy Reserve in 2014 after he tested positive for cocaine.
Article continues below advertisement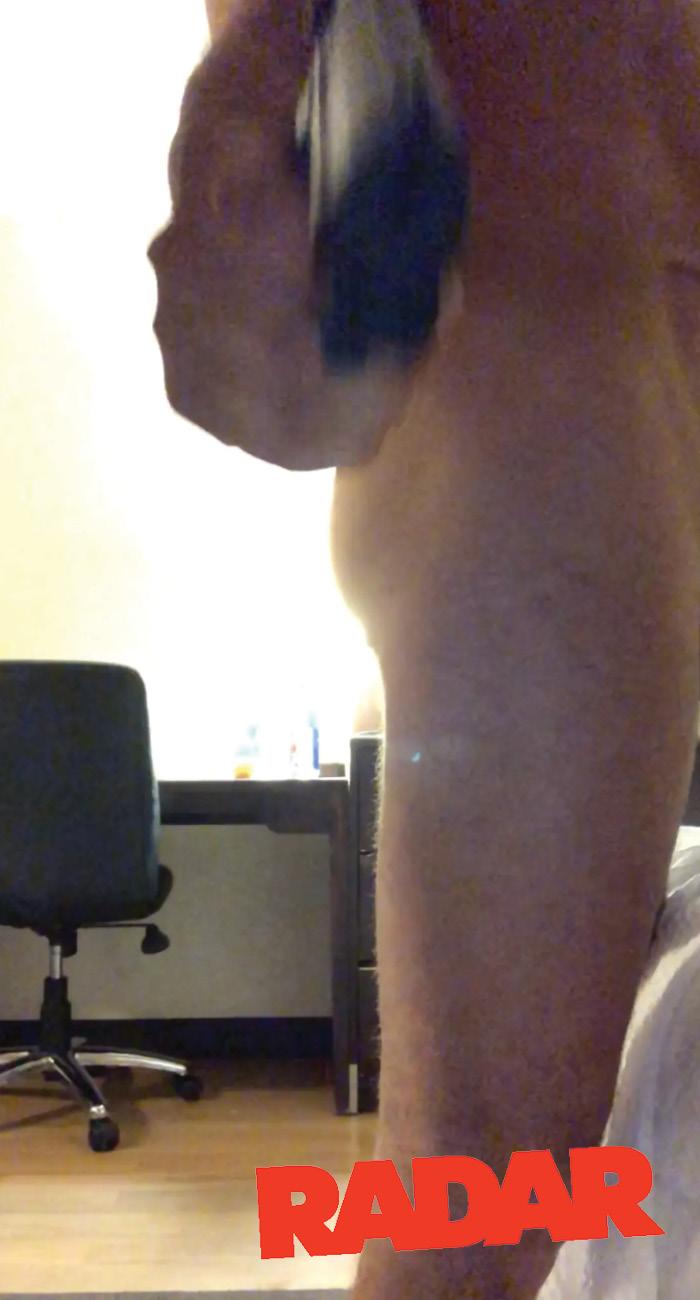 Five days before Hunter recorded the gun-toting sex tape, we can reveal he purchased a .38-caliber revolver in Delaware after lying to the staff at the location where he purchased the weapon.
On a firearm transaction report, Hunter answered "no" when questioned if he was "an unlawful user of, or addicted to, marijuana or any depressant, stimulant, narcotic drug, or any other controlled substance?"
Article continues below advertisement
11 days after Hunter illegally purchased the weapon, his lover Hallie, the widow of his late brother Beau Biden, threw the gun into a supermarket garbage can, triggering a Secret Service, FBI, and Delaware State Police investigation.
Nobody was ever charged or arrested.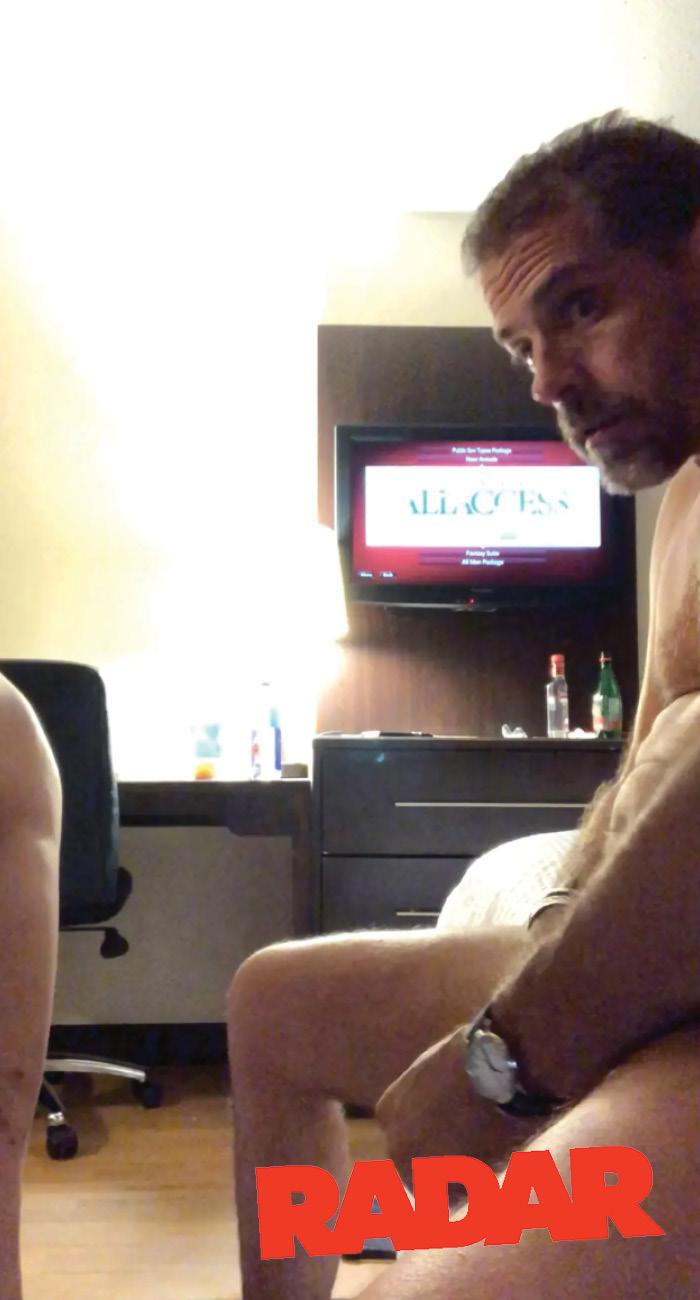 Article continues below advertisement
Gutheinz also told RadarOnline.com that the shocking photographs should've forced the local Delaware authorities to question and possibly handcuff Biden since it illegal of be in possession of a firearm while under the influence.
"Any prudent police department seeing those photographs, knowing those facts, should have sent somebody out to knock on his door and say, 'Hey Mr. Biden it looks like you were under the influence when you were playing around with a gun-- that may not be lawful,'" he insisted.
The sensational development comes one week after President Biden proclaimed the Second Amendment "is not absolute." Senator Ron Johnson (R-Wis.) called out the scandal-scarred president for his "hypocrisy" and demanded Biden's 52-year-old son be prosecuted for obtaining a handgun illegally.
"Before proposing or passing any new federal gun legislation, the Biden administration ought to enforce existing laws, regardless of who is violating them, even if that person is the president's son," Senator Johnson demanded while alluding to Hunter's latest scandal.