Hugh Jackman Lunches With Ryan Reynolds After Scott Rudin Steps Down From 'Music Man' Following Explosive Abuse Allegations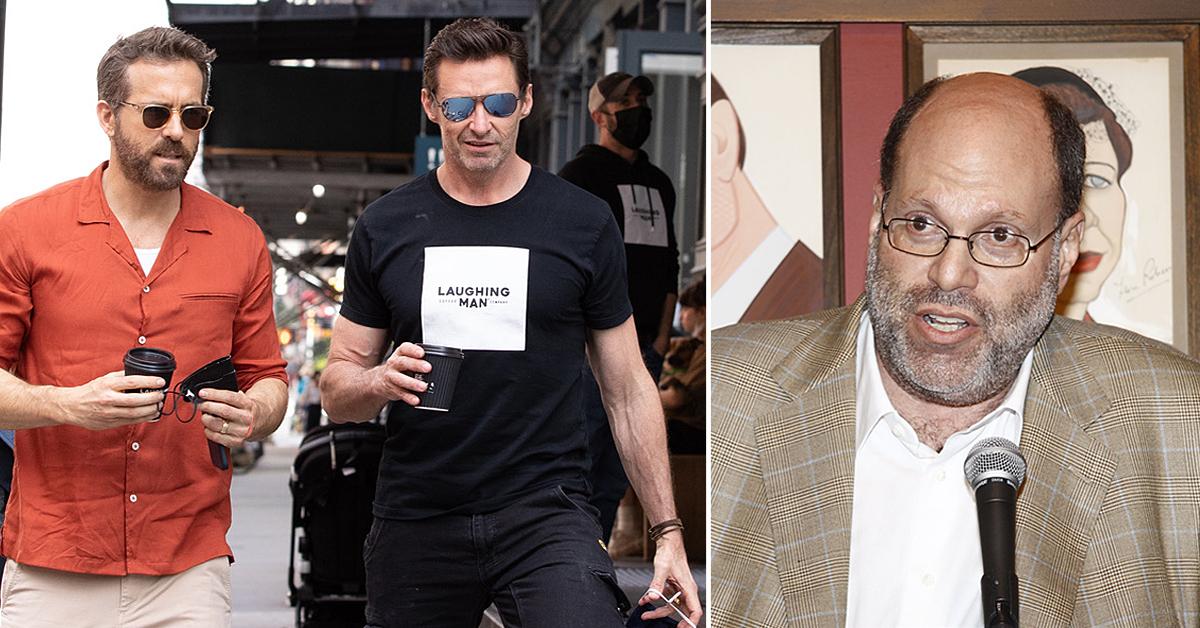 Wolverine and Deadpool meet again!
Article continues below advertisement
Hugh Jackman and Ryan Reynolds looked like the best of friends when they met up for lunch in New York City on Tuesday, fueling the rumor mill that the 52-year-old will reprise his role in Deadpool 3.
Marvel fans have been holding their breath for an announcement but Reynolds has been tight-lipped.
Meaning, the photos of them out in the Big Apple this week hold a lot of weight.
Article continues below advertisement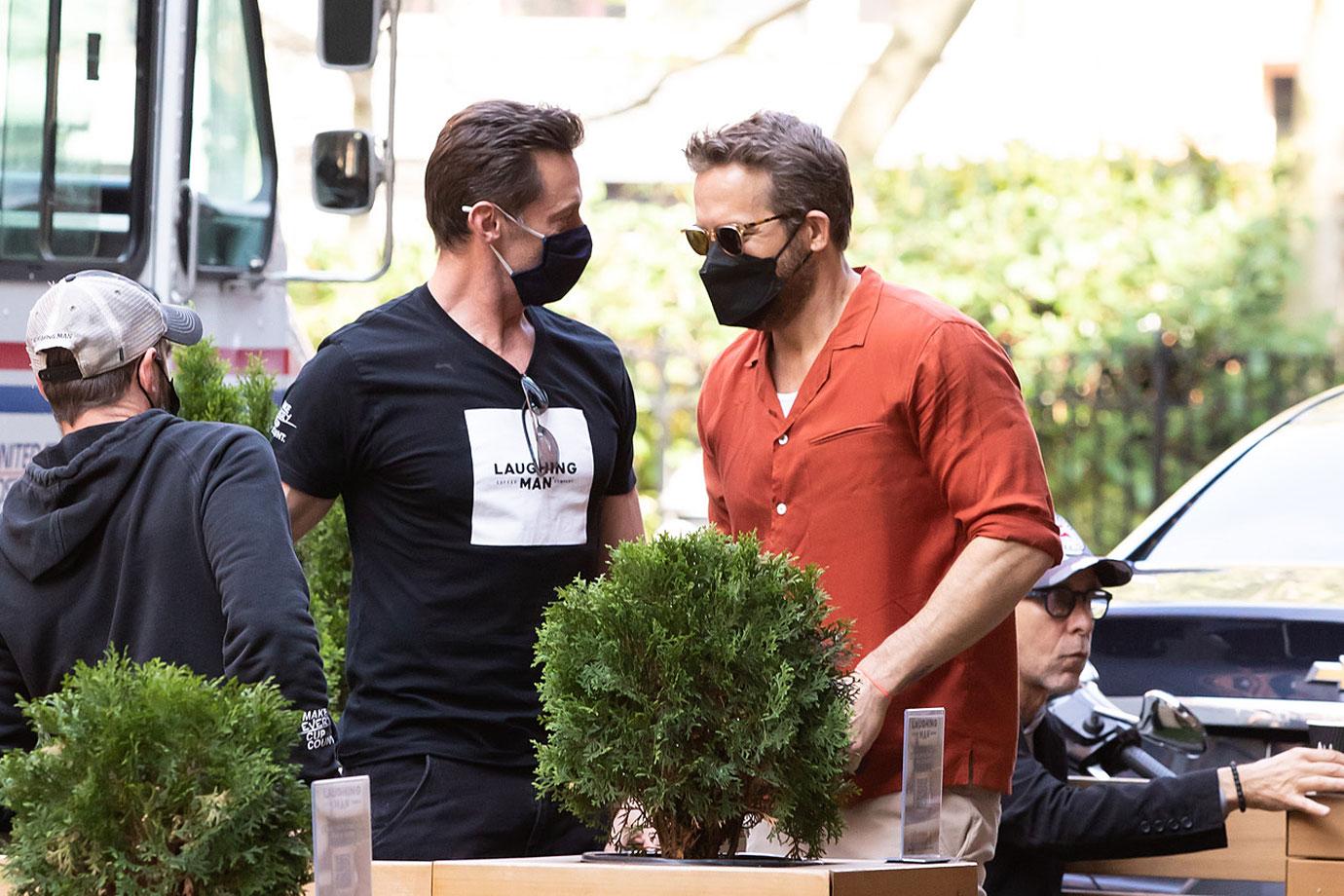 Keeping it casual, 44-year-old Reynolds sported an orange button-down shirt and khaki-colored pants.
Jackman went all black, wearing tight jeans and a tee that read, "Laughing Man," not to be confused with his Broadway show, The Music Man.
As RadarOnline.com exclusively reported, Broadway producer Scott Rudin stepped down from The Music Man following an explosive expose from The Hollywood Reporter of former employees claiming abuse.
Article continues below advertisement
Their accusations were terrifying, including Rudin allegedly injuring one assistant so badly, they had to go to the hospital.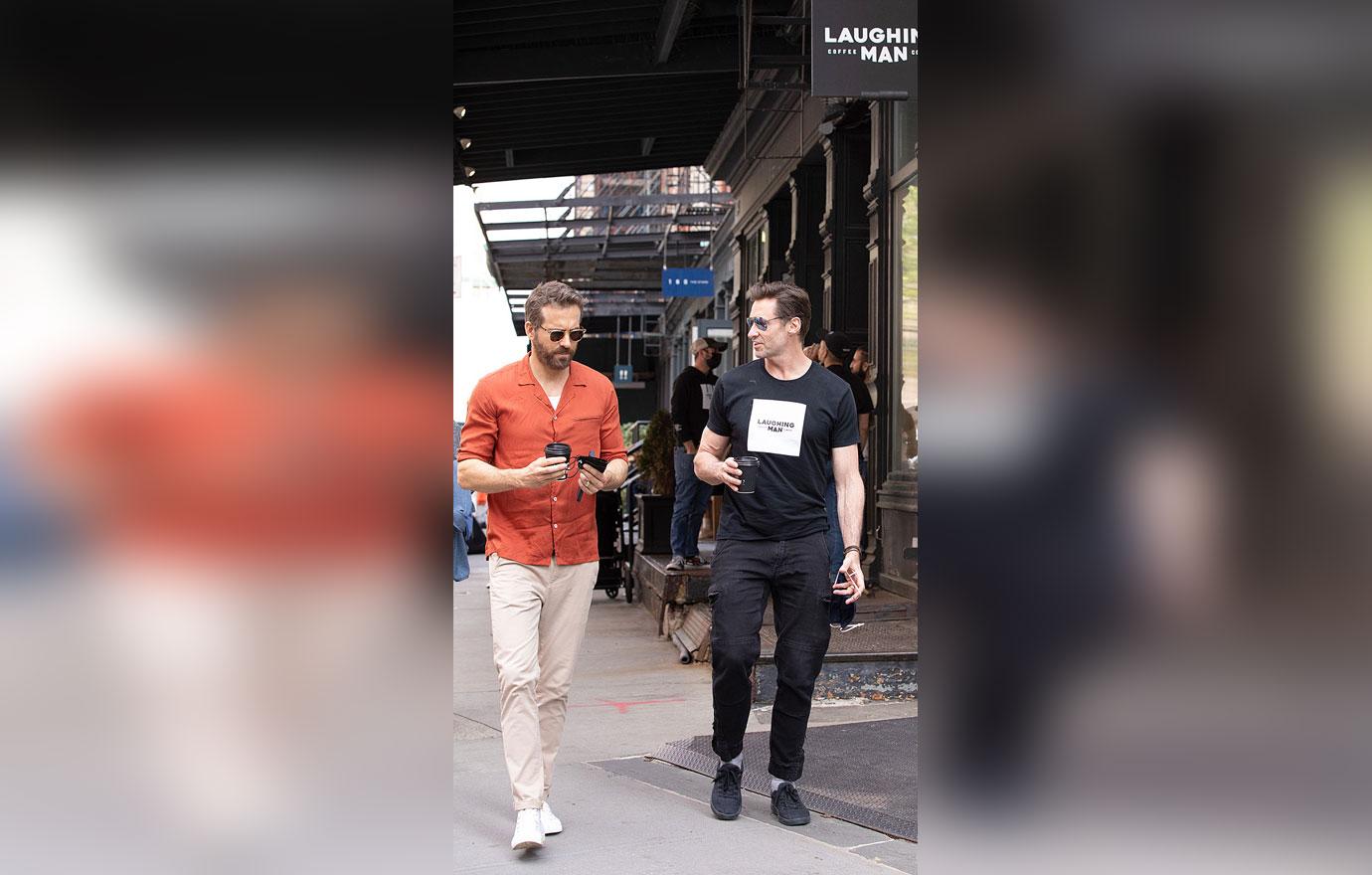 The Australian-born actor seemed unfazed during his day out with his famous buddy, despite the controversy surrounding his latest project.
Article continues below advertisement
"Hugh hates confrontation but ultimately he had to man up and make it clear that it was either him or Scott Rudin. The show couldn't move forward with the both of them. That is the real reason Scott dropped out," our source revealed.
Article continues below advertisement
We were told in April that "at the moment Scott is saying that he is stepping back, but in reality, he will have to step down. It will be impossible for Scott to be pulling the strings from behind the scenes while pretending to not be involved."
Our source added, "Hugh isn't going to put up with that. After news broke that Hugh was still close with Ivanka and Jared, he needs to be very careful who he is seen associating with. Being involved with a bully like Scott Rudin isn't a good look."
Article continues below advertisement
"I want to say how much I respect and applaud the people that have spoken up about their experience working with Scott Rudin," the actor said. "It takes an enormous amount of courage and strength to stand up and state your truth. This has started a conversation that is long overdue, not just on Broadway, and the entertainment industry, but across all workforce."
The Tony Winner added, "The most important voice we needed to hear from was Scott Rudin, he has now spoken up and stepped away from 'The Music Man.' I hope and pray this is a journey of healing for all the victims and the community."