Fired Raiders Star Henry Ruggs III Sobs At Crime Scene, Screaming In New Video As Driver Burns To Death After Being Trapped In Car Following Fiery Crash
Henry Ruggs III sobbed and screamed as the Toyota he hit from behind burst into flames with the 23-year-old driver and her dog trapped inside. New video shows the horrific aftermath.
Article continues below advertisement
In the nearly two-minute clip, Ruggs is seen visibly upset and sitting in the street, unable to do anything as the Toyota he slammed into going 127 MPH became engulfed in flames.
His girlfriend, Ruby Washington, attempted to console the grief-stricken NFL player to no avail.
Also bailing, Washington can be heard shouting, "OK. OK, here. I'm sorry. I'm sorry" while grabbing his face. Ruggs cut her off, screaming, "F--k!!! Stop yelling!!!"
The two were locked in an intense and emotional conversation.
Article continues below advertisement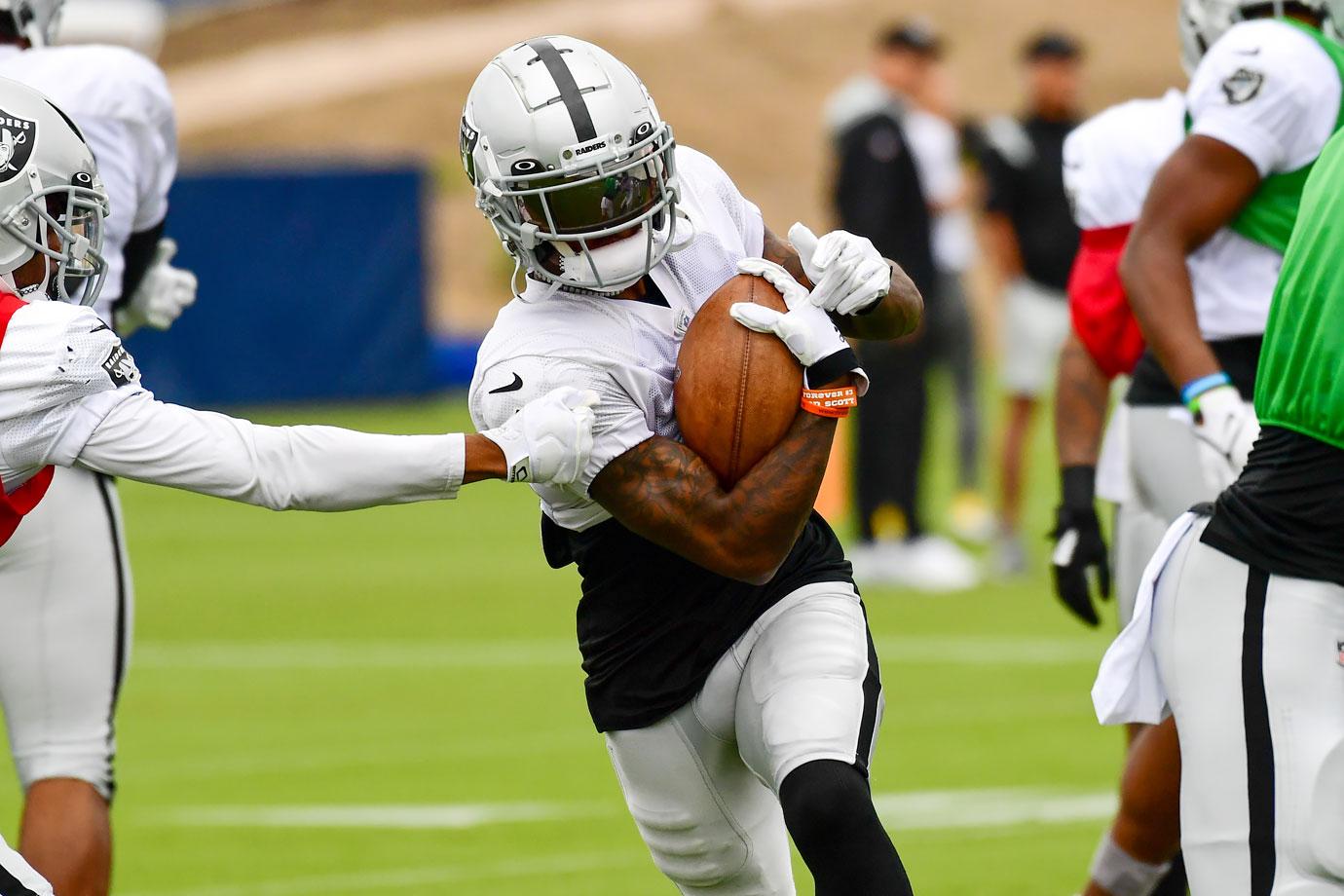 The video then panned to Ruggs' smashed Corvette that still had the driver's door open. Law enforcement arrive minutes later, and the Toyota is still seen on fire.
A man can be heard on camera telling an officer, "That's Henry Ruggs right here. That's Henry Ruggs right here. He plays for the Raiders."
Article continues below advertisement
That's when things took a turn for the clearly distraught Ruggs, who is then seen collapsing in his girlfriend's arms.
"Can we get help?!?" Washington yelled. "Can you please help him!?!" He is knocked unconscious!"
An unidentified man came up to the couple and wrapped his arms around them. Ruggs' girlfriend again shouted, "Can we please, can you please get help? He's knocked unconscious."
Sirens can be heard in the background as the crowd told her, "They're coming!"
Article continues below advertisement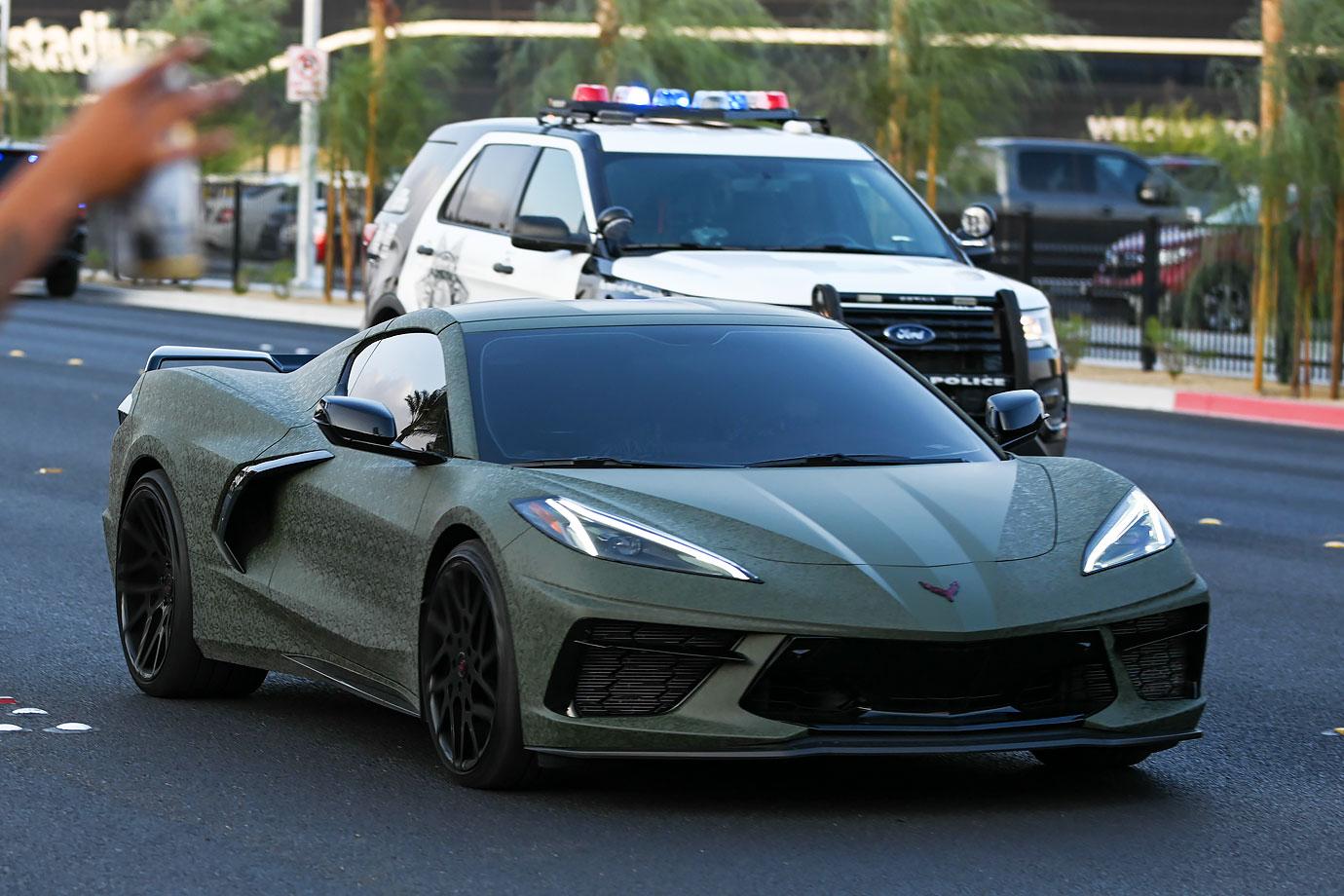 As RadarOnline.com reported, Ruggs' veered his Corvette into the right lane of a three-lane road, hitting the back of the Toyota in Las Vegas around 3:40 AM on Tuesday.
Tina O. Tintor was the driver of the Toyota. She was reportedly pinned in her seat, making her unable to escape the vehicle when it burst into flames. She and her dog were pronounced dead at the scene.
Article continues below advertisement
Ruggs was taken to the hospital and later arrested for DUI. Police revealed his blood alcohol level was twice the legal limit. The ex-Raiders player — who was let go from the team after the accident — reportedly refused to cooperate in field sobriety tests at the scene.
Law enforcement also found a gun in his vehicle.
Ruggs was booked on two felony charges — DUI with serious bodily harm and Reckless Driving with death or serious bodily harm. He posted the $150,000 bond and was released from jail on Wednesday.
Article continues below advertisement
Ruggs could face more than 20 years in prison if convicted of both felonies. He's due in court next week.