Rust Shooting Footage: Watch The Dramatic Video As Police Frantically Try To Save Halyna Hutchins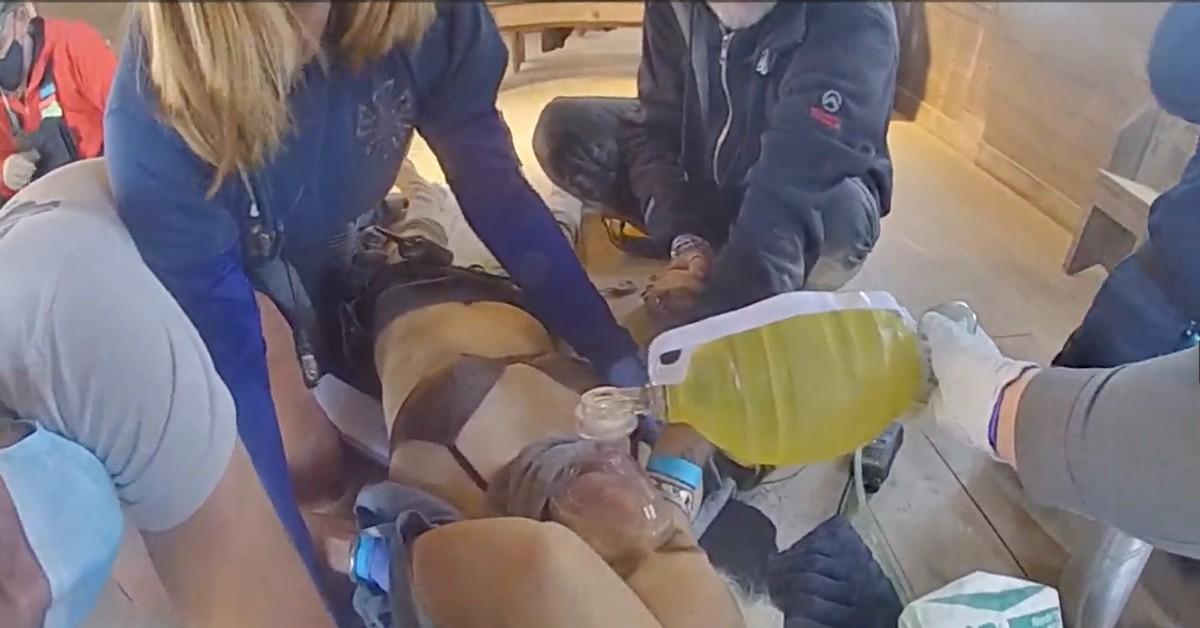 Dramatic video shows the moment police arrived at the shooting on the Rust movie set involving Alec Baldwin and the frantic efforts to save the life of a crew member.
Article continues below advertisement
The chaotic scene shows an officer arriving at the scene and rushing into the church at the New Mexico movie set. The scene shows deputies from the Santa Fe County Sheriff's Office arriving as crew members tried to provide care to cinematographer Halyna Hutchins.
Article continues below advertisement
The video shows Hutchins on the ground as people tried to provide care. It appears she is talking to others.
The crew and officers tried to provide care, but Hutchins would later die.
Sheriff's officials released dozens of videos, reports and findings. The sheriff's office is investigating the shooting but say its work is ongoing. Nobody has been charged in connection to the shooting.
MORE ON:
Exclusive Details
Article continues below advertisement
"One female shot in the chest, male shot in the stomach, requesting air flight," a deputy says on body camera footage.
"It's OK, it's OK," one responder could be telling Hutchins as she received care.
The scene shows officers trying to provide care and oxygen to Hutchins as they wait for a medical helicopter to arrive. The nearly-hour long video from a deputy shows the initial response and care for the victims.
Article continues below advertisement
As RadarOnline.com previously reported, the New Mexico Occupation Health and Safety Bureau announced last week it fined the company, Rust Movie Productions, LLC, as it "knew that firearm safety procedures were not being followed on set and demonstrated plain indifference to employee safety by failing to review work practices and take corrective action."
The fine includes a nearly $137,000 civil penalty, which is the maximum under state law, according to New Mexico officials.
Part of the fine was for the indifference to hazards associated with guns and the use of firearms that result in "a fatality, severe injury and unsafe working conditions."