Exclusive
Baby Bieber? Hailey Addresses Pregnancy Rumors After Grammys Appearance With Husband Justin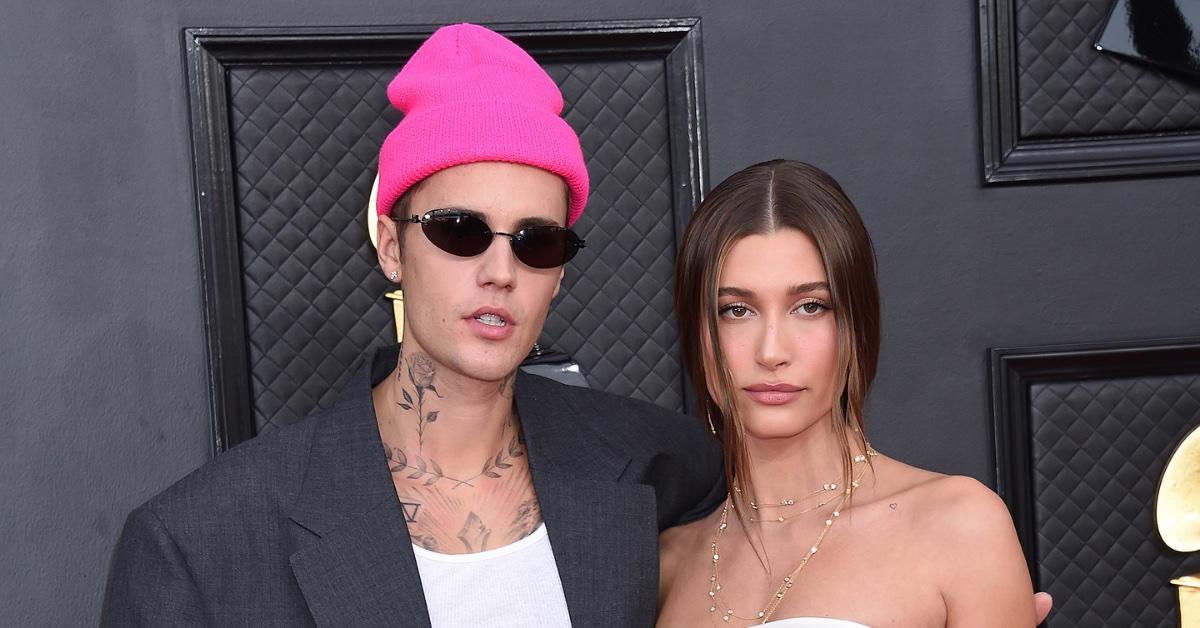 Article continues below advertisement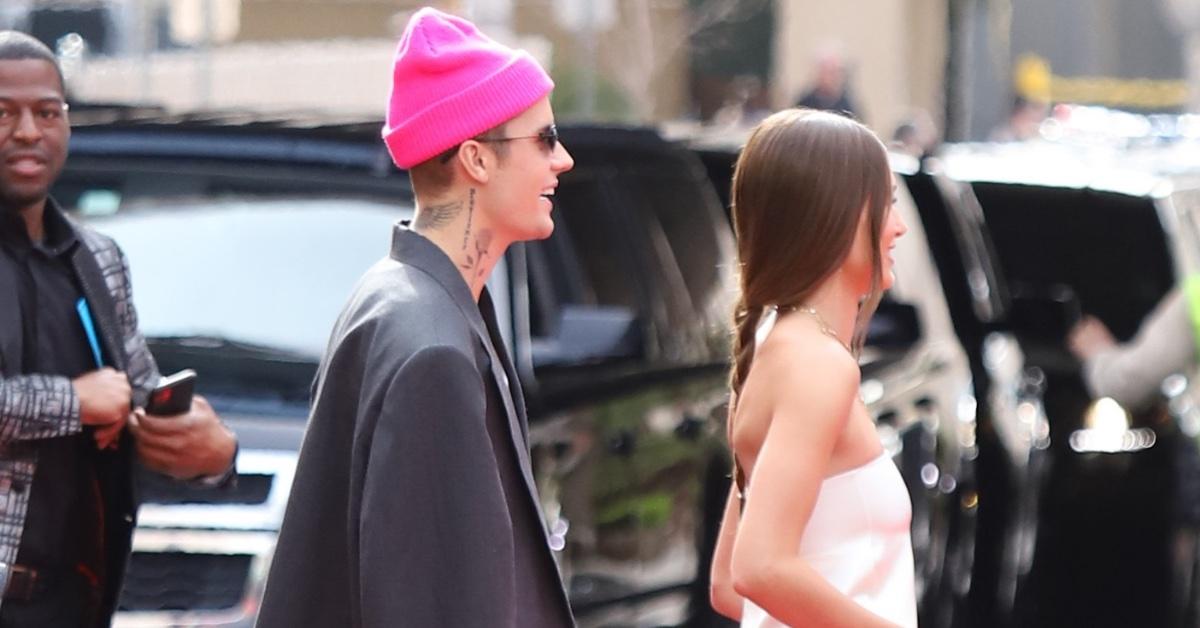 Just one day ago, Hailey, 25, turned up the Las Vegas heat a notch by wearing a white Saint Laurent satin slip dress for the star-studded shindig held at Sin City's MGM Grand Garden Arena.
Of course, some fans speculated she may have been concealing a "baby bump" under the flowing fabric, but she's now put those theories to rest once and for all.
While she opted for a simplistic and elegant ensemble, Justin, 28, went for a daring and comfortable outfit, donning an oversized gray Balenciaga suit and a vibrant pink beanie paired with Crocs.
Article continues below advertisement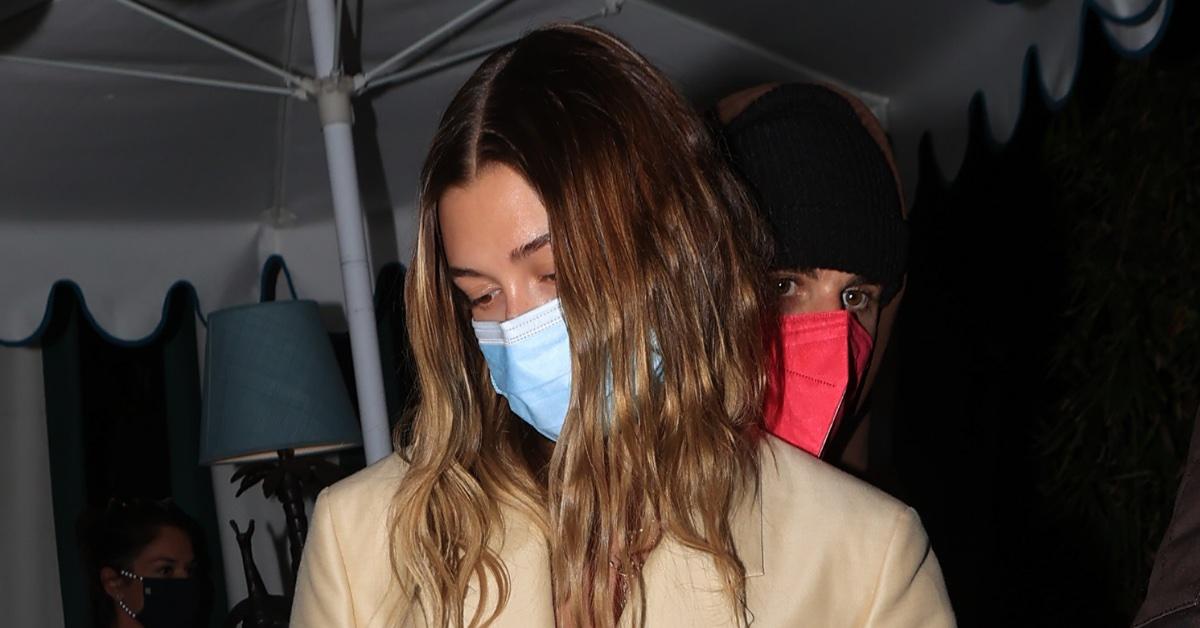 The couple has been enjoying married life over the past few years, having first wed in a 2018 courthouse ceremony. Hailey and Justin later tied the knot a second time in front of family and friends in South Carolina in September 2019.
"There's this thing that happens for women when you get married. Everybody always assumes it's: First comes love, then comes marriage, then comes the baby. I think I had it ingrained in my head that I was going to want to have kids right away and I was going to want to have kids super, super young," Hailey explained to Wall Street Journal in February 2022, revealing she wasn't going to let societal pressures get to her. "Then I turned 25 and I'm like, I'm still super, super young!"
When it comes to their timeframe for welcoming children, Hailey said she is trusting that it will happen at the right moment.
"I think ideally in the next couple of years we would try," the cover girl added. "But there's a reason they call it try, right? You don't know how long that process is ever going to take."
Article continues below advertisement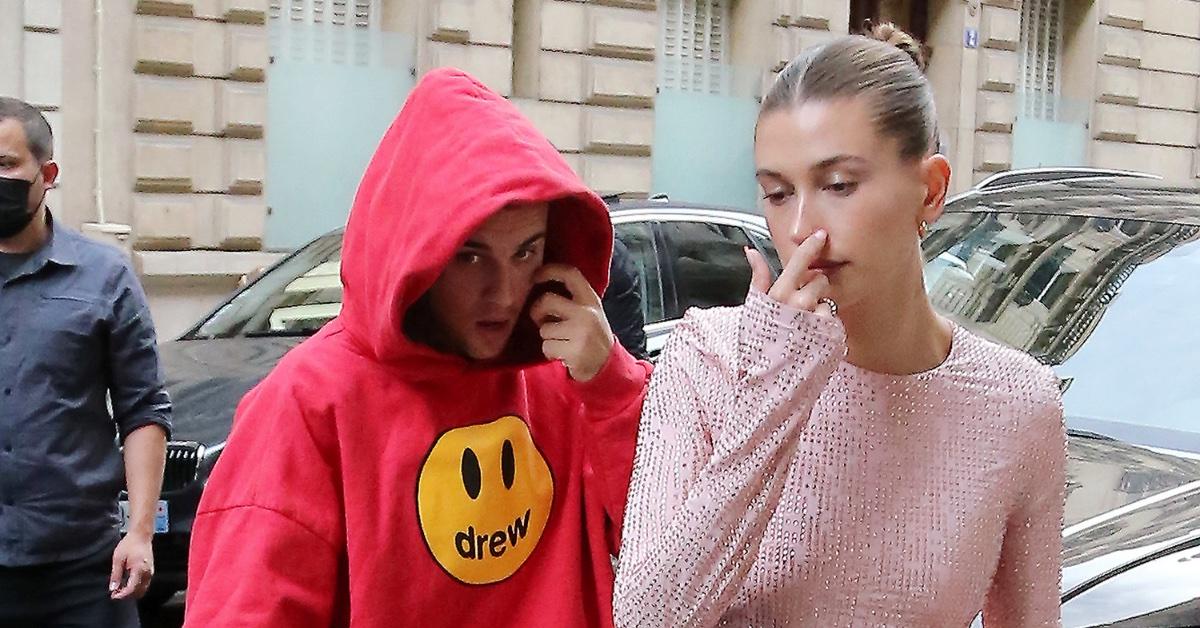 So, what does Justin think? The Yummy singer is just as excited to expand his family with Hailey one day. In his latest Amazon Prime documentary, Justin Bieber: Our World, he shared his hopes to start trying soon.
"My intention for 2021 is to continue to set goals and have fun while doing them. Make sure I put my family first," Justin said, adding, "And, hopefully, we squish out a little nugget."
"In 2021?!" she questioned in surprise. "The end of 2021? We start trying?" he answered, to which Hailey sweetly replied, "OK, maybe. We shall see."